The Iowa DNR did their Fall Urban Trout Program fish stockings in one of the nearby lakes. I fished it 3 days. Water in the lake was higher than normal, so the fish seemed to enjoy touring/feeding over the shallow shoreline flats, where historically it was too shallow for them to feel comfortable. Consequently, the beadhead patterns we have become accustomed to catching lots of trout on did not work nearly so well so far this season. Small unweighted and even floating flies have been far more effective.
Some fog on the lake early in the morning: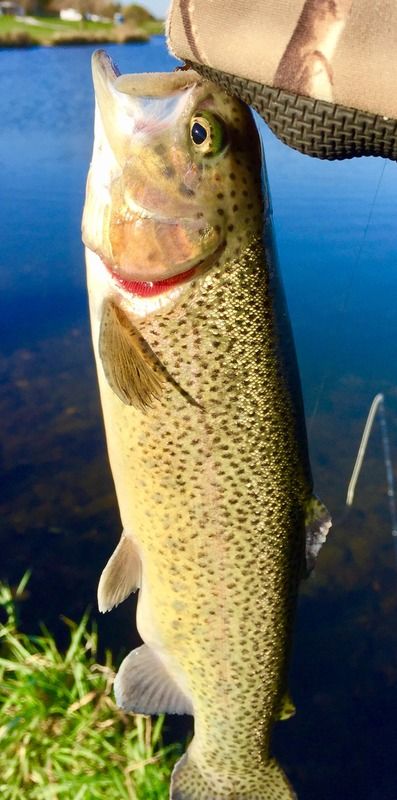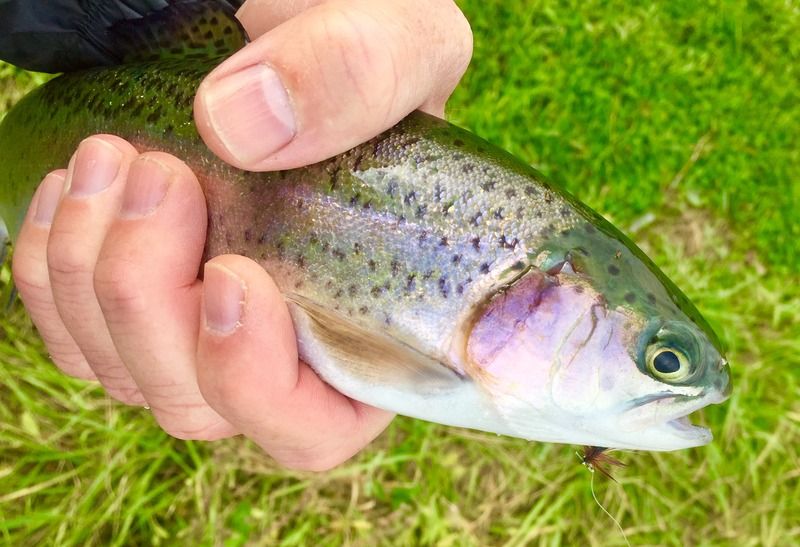 Here's my buddy Jay with a feisty topwater trout: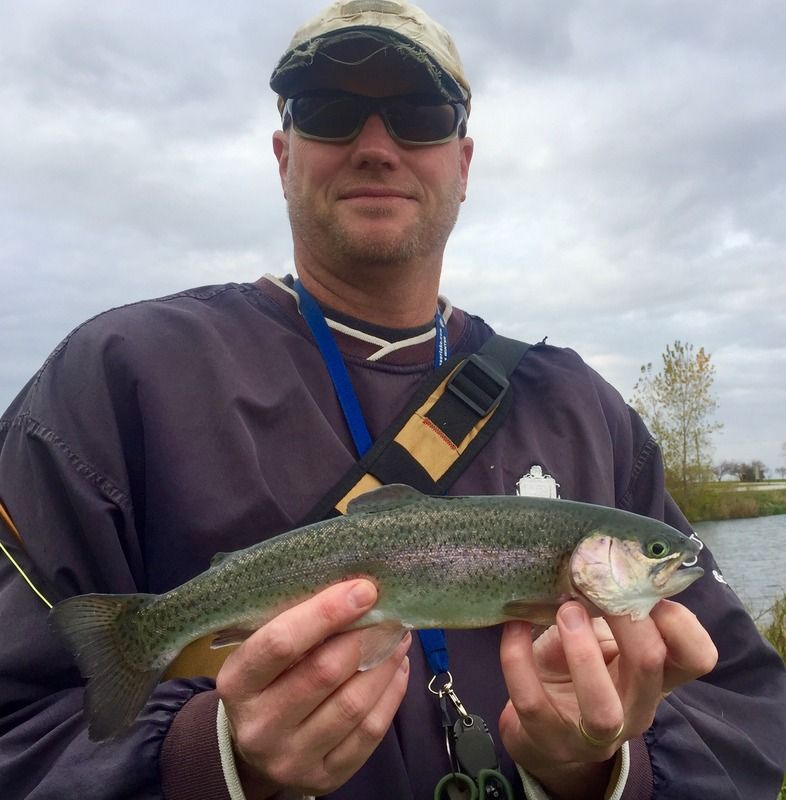 I would usually fish from @8:20am-11:30am. The fish would seem to take a nap about then, probably gearing up for a big afternoon blitz. I would head to some local public ponds to pass the afternoon.
12.5" White Crappie: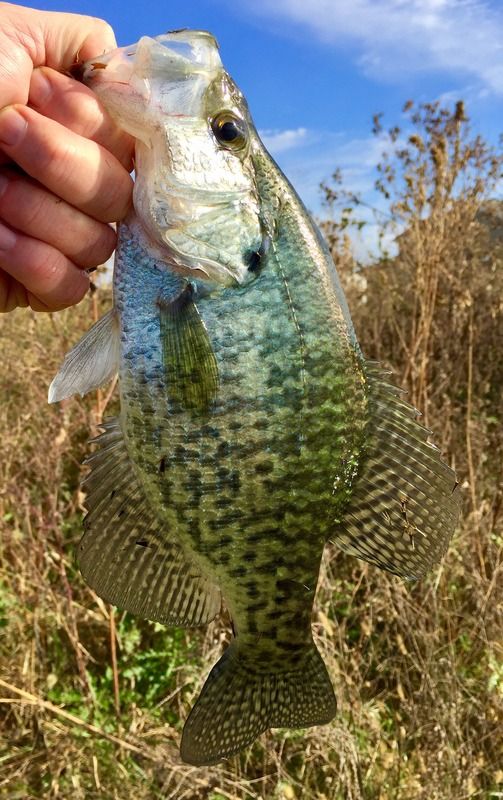 And a decent Pumpkinseed Sunfish: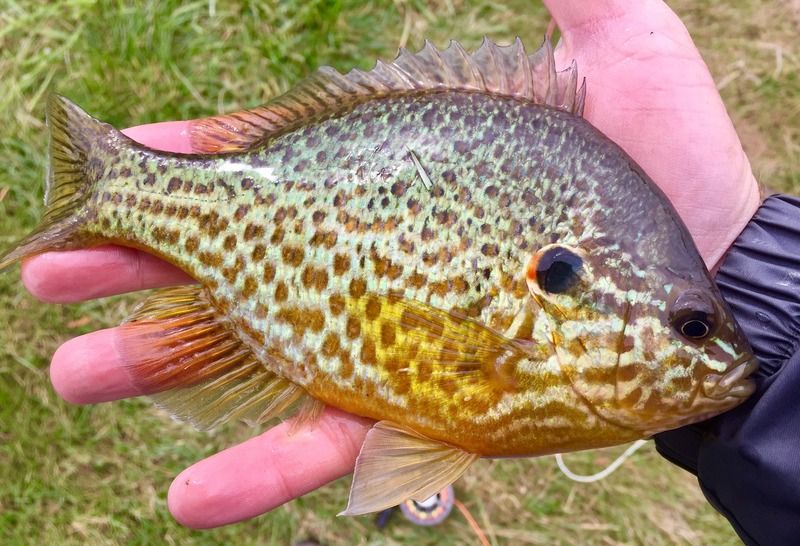 On Tuesday, November 1, I finally went fishing during lunch again. It had been at least several weeks since my last lunch-hour outing. It started off slow, but then picked up for the last 10 minutes. Ended up catching @ 7 Bluegills, 3 Crappies, and 1 Largemouth Bass. The bass measured 16", but seemed bigger.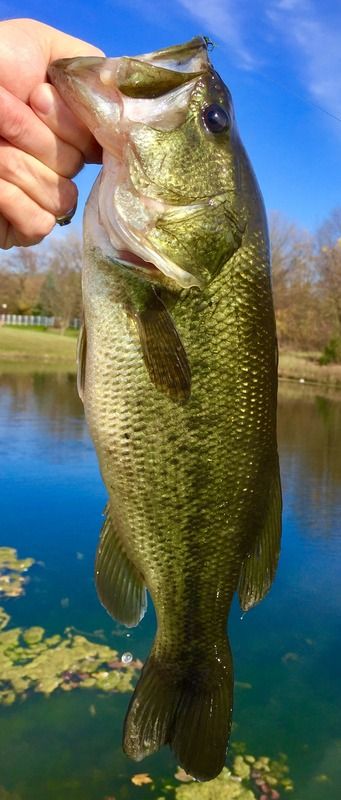 It hit an unweighted black mylar chenille "bugger".