Flyfished an urban creek. I only managed to land 5 fish... 2 Channel Catfish (biggest measured 20"), 2 Goldeye, and 1 Grass Carp.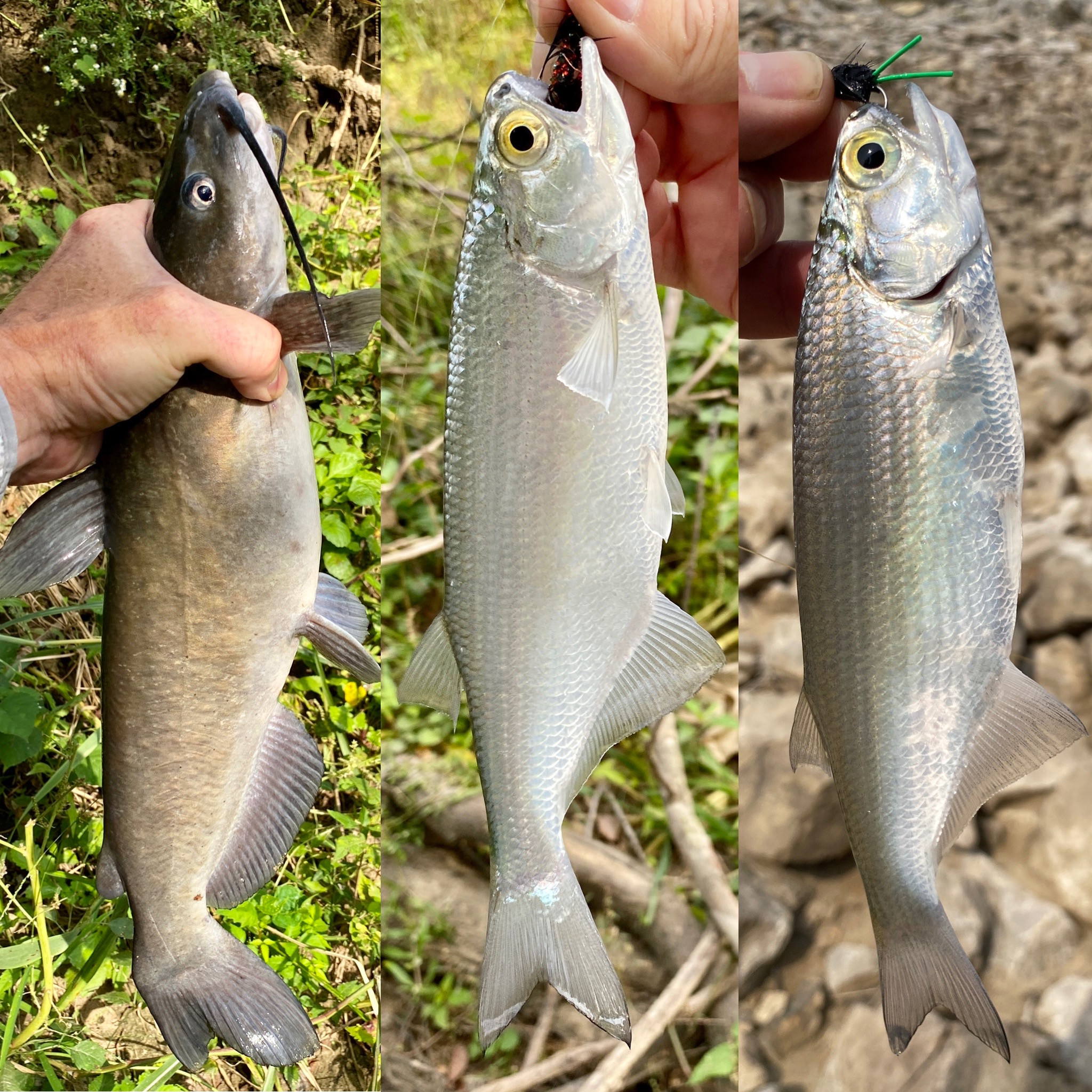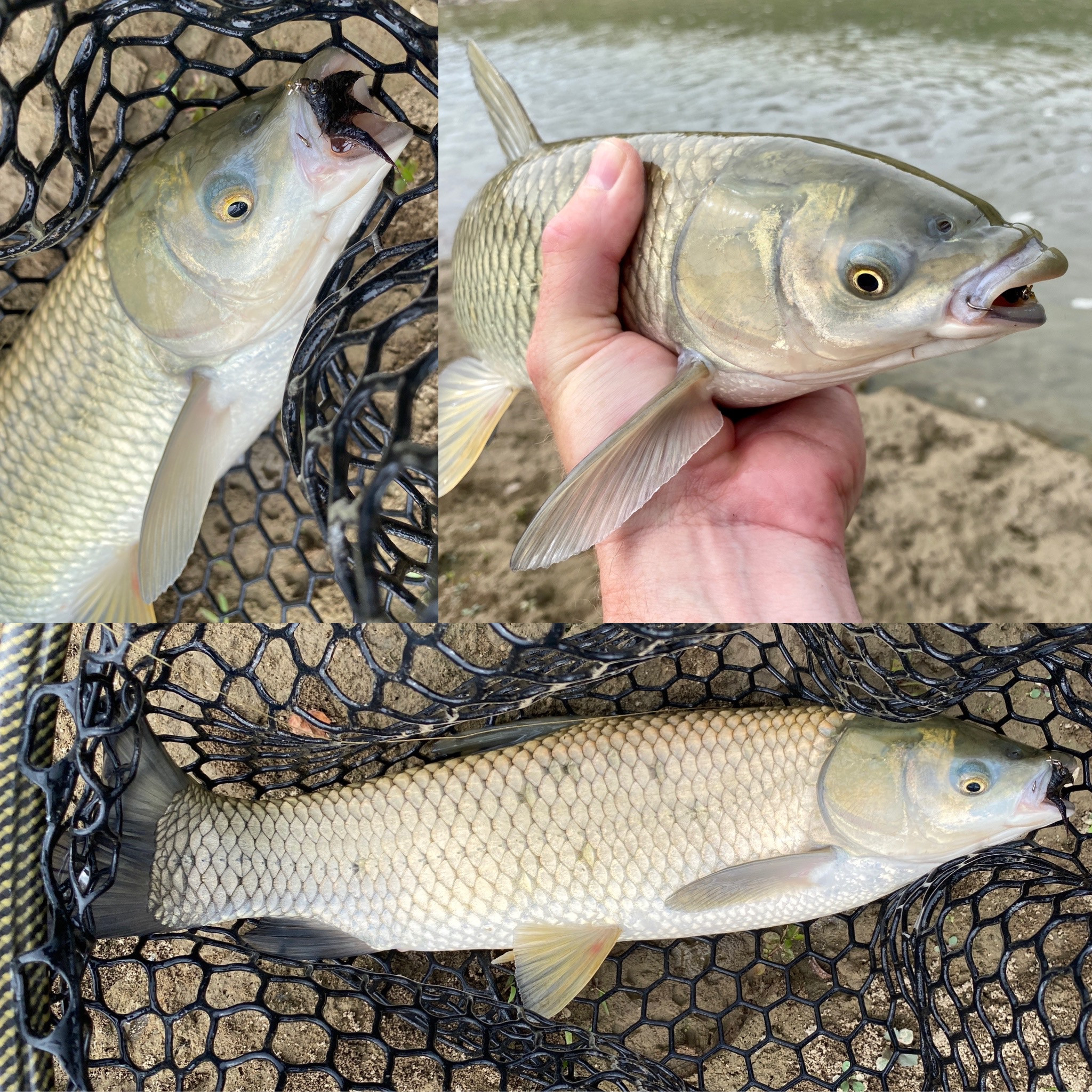 Seen while fishing:
Hardy Hibiscus: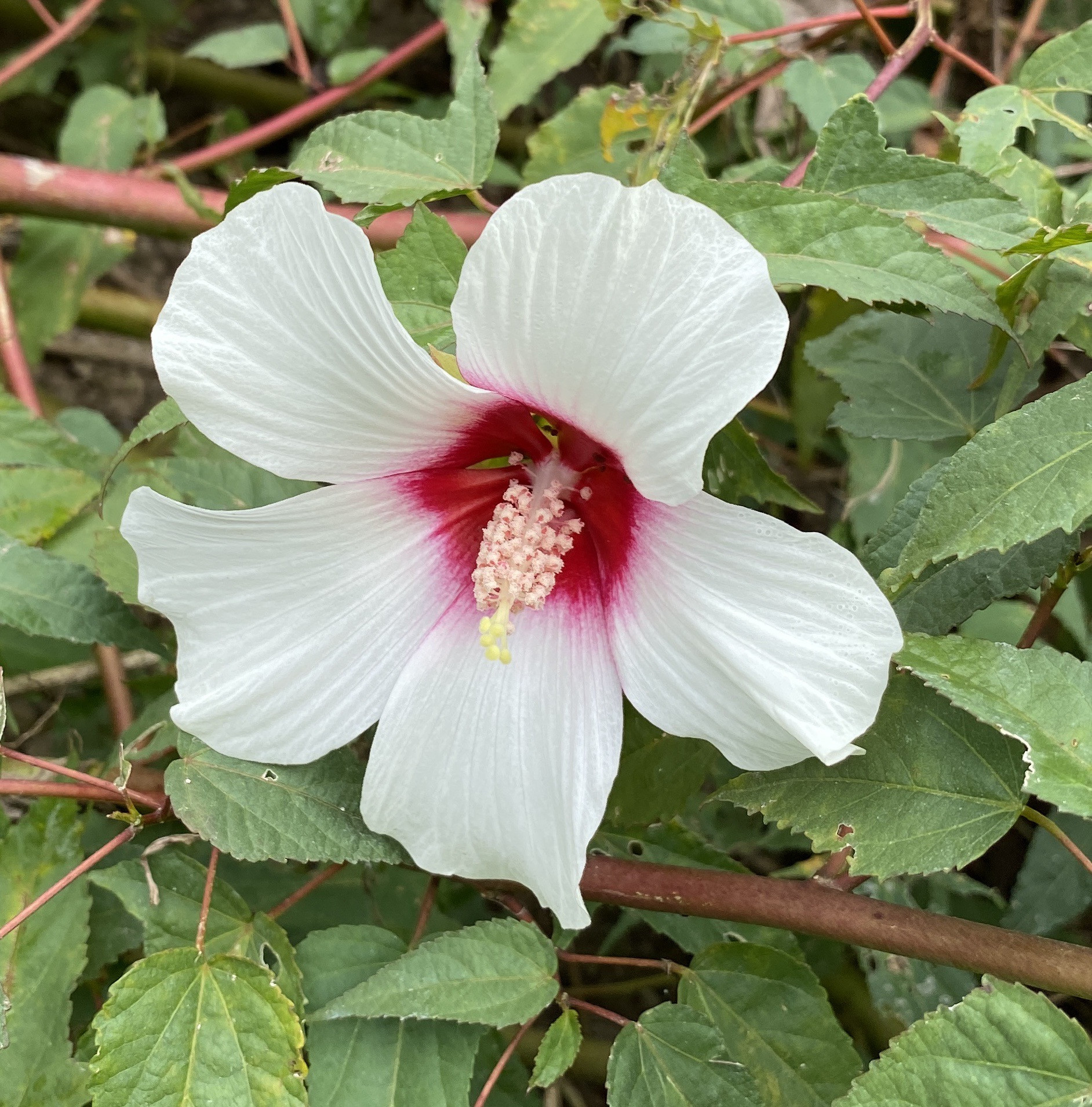 Jawbone...assumed it was deer, but wasn't an exact match to pictures I found online. Also close but not exact were camels, cows, goats, sheep....so, I'm not really sure.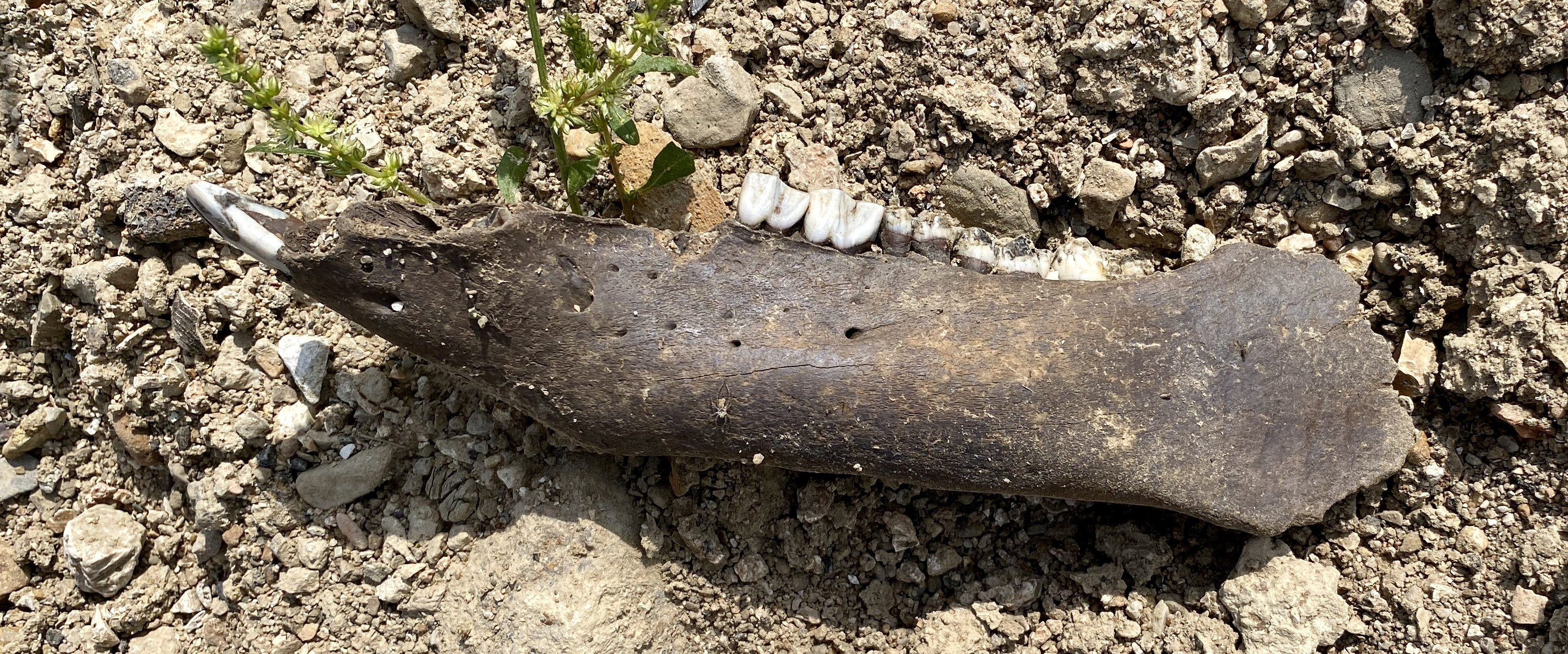 And also this stuff...I'm told the common name is "Beggar's Lice"...and is edible. Certainly a pain to remove from clothing.