Jay and I went icefishing again on Sunday.
We fished 2 ponds we didn't fish last trip. But this post isn't really about that. Its about "the other stuff".
At each of the two ponds, I had muskrats pop up in the hole I was fishing. At the 2nd pond, it almost looked like the little bugger was gonna start chewing on my transducer cable so I had to shoo him away!
And something else happened that I've never had happen before, and...yes, its rather embarrassing to have to admit it, but it was interesting all the same:
I set the hook on a fish... I could tell it was a nice fish. The rod was about forehead height and I was reaching up with my other hand to start reeling in some line. The fish was apparently MUCH bigger than I thought and it TOOK OFF! It ripped the rod from my hand and it harpooned right down the ice hole...didn't even touch the sides, I don't think. I plunged my hand down the hole to grab the rod but missed. LOST MY FRIGGIN' FAVORITE ICEFISHING ROD-N-REEL TO A FISH! All I could do was shake my head and laugh about it. The fish definitely won that round!
My son even came out and icefished for awhile. He did well, catching at least a dozen fish. He had fun, which is the best you can ever hope for.
We caught bass, bluegills, hybrid sunfish, pumpkinseed sunfish and crappies.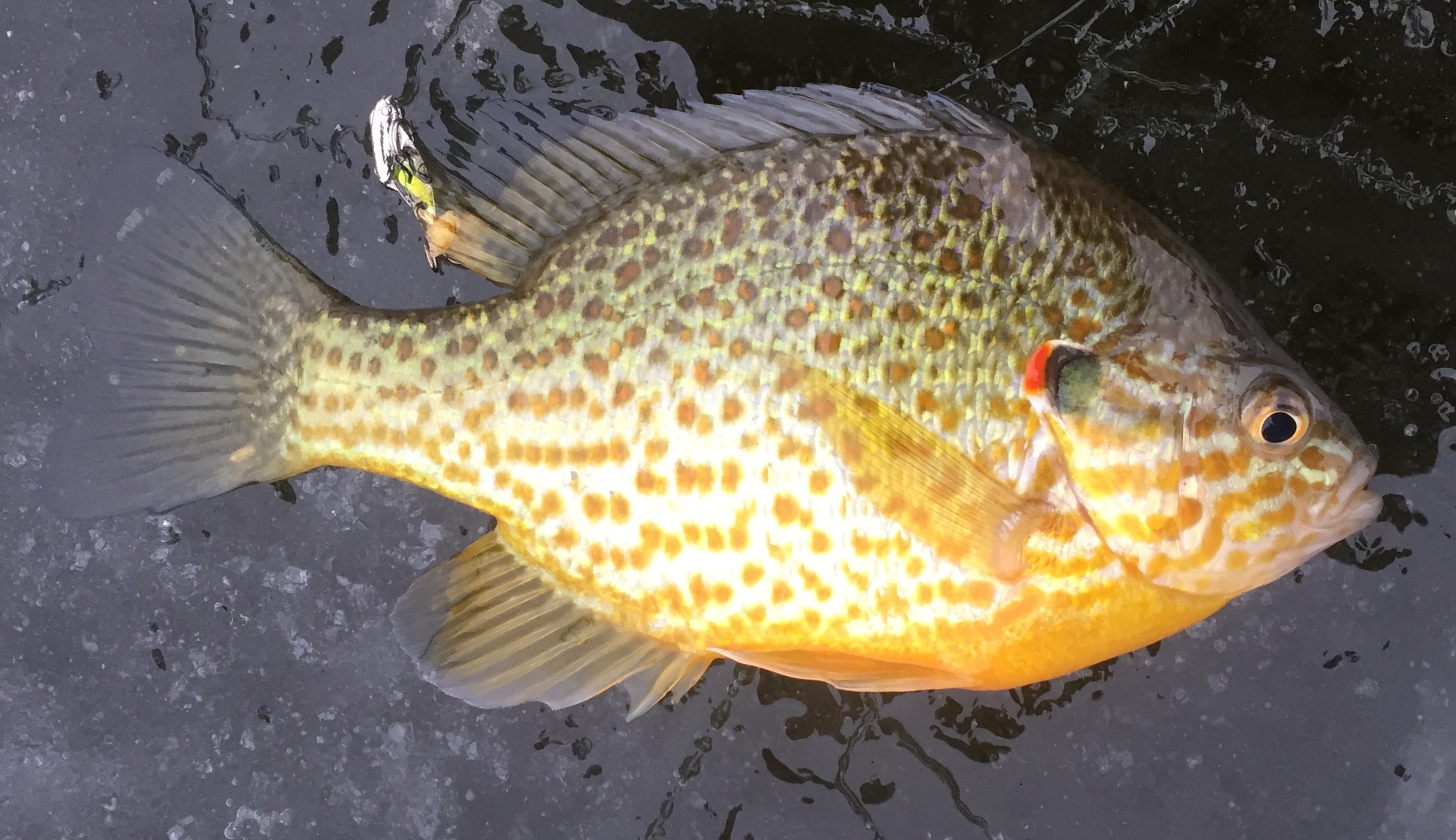 Pumpkinseed Sunfish