Wow, what a month! Weather ups-and-downs...mostly downs. I've been flyfishing when time/family/work/weather allows.
Bass fishing has been very hot and cold. Mostly cold.
But when its good, its good!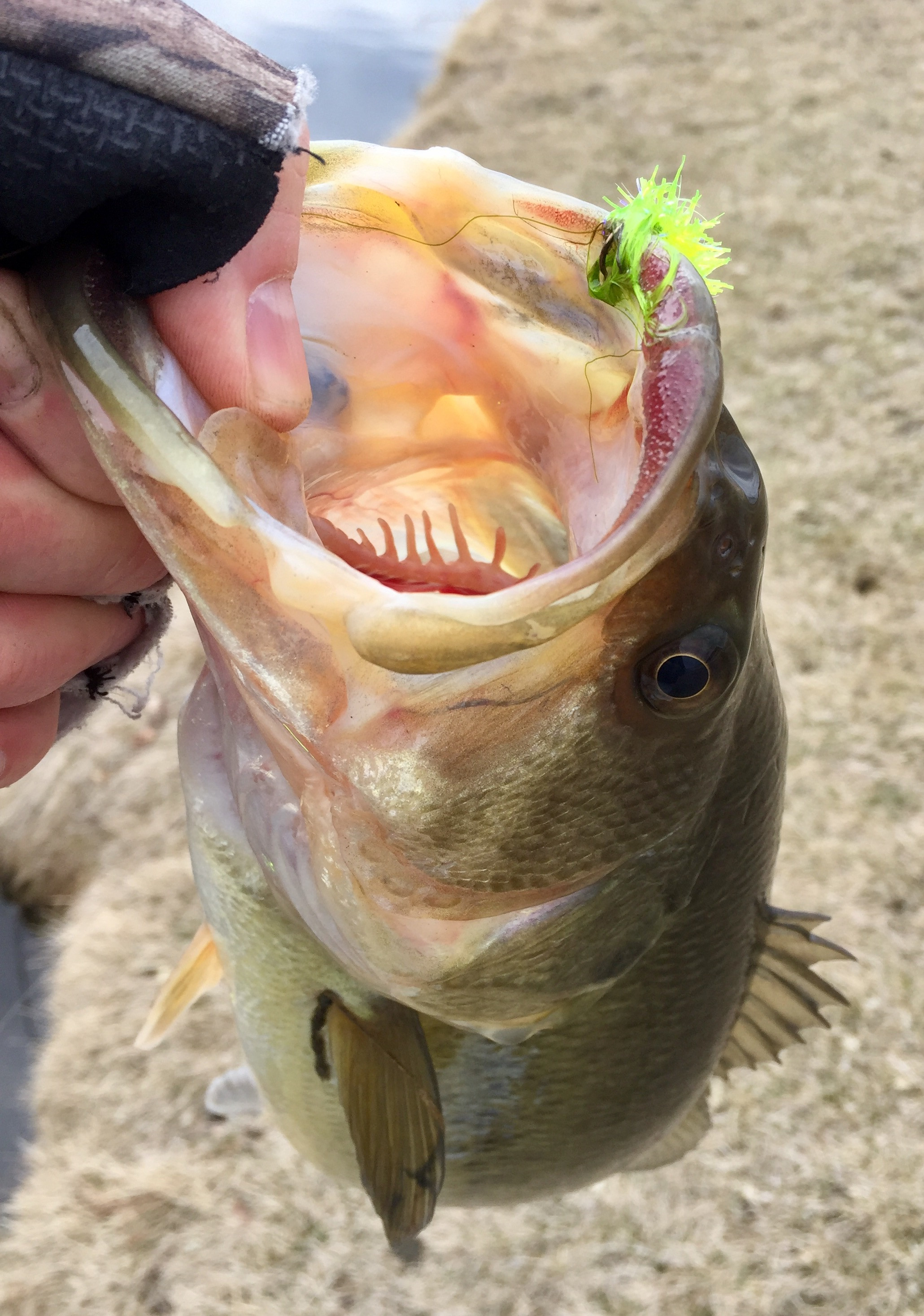 Biggest ones have been this 18.25-incher: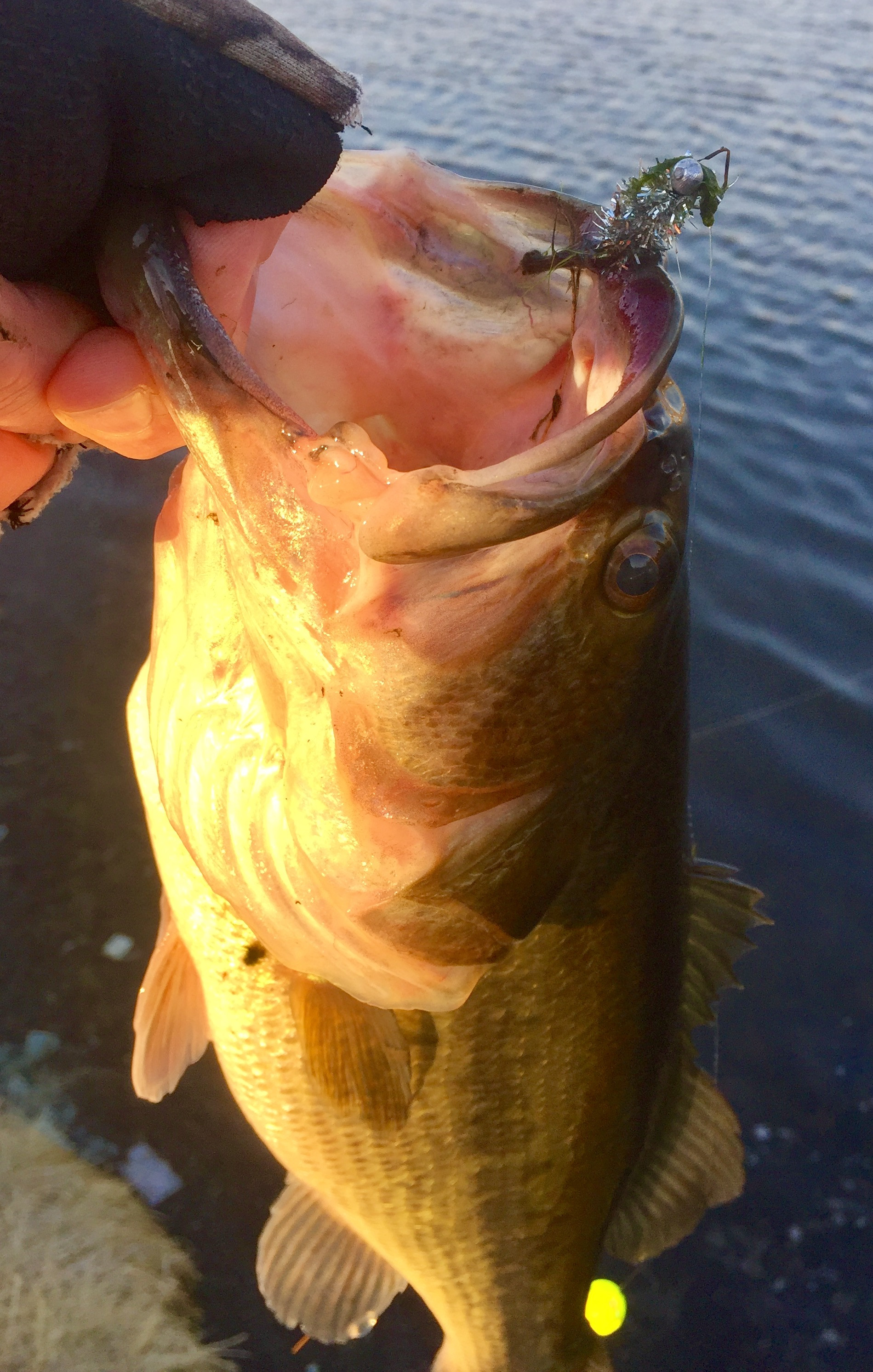 ..and this 17.25-incher that hit on the very next cast: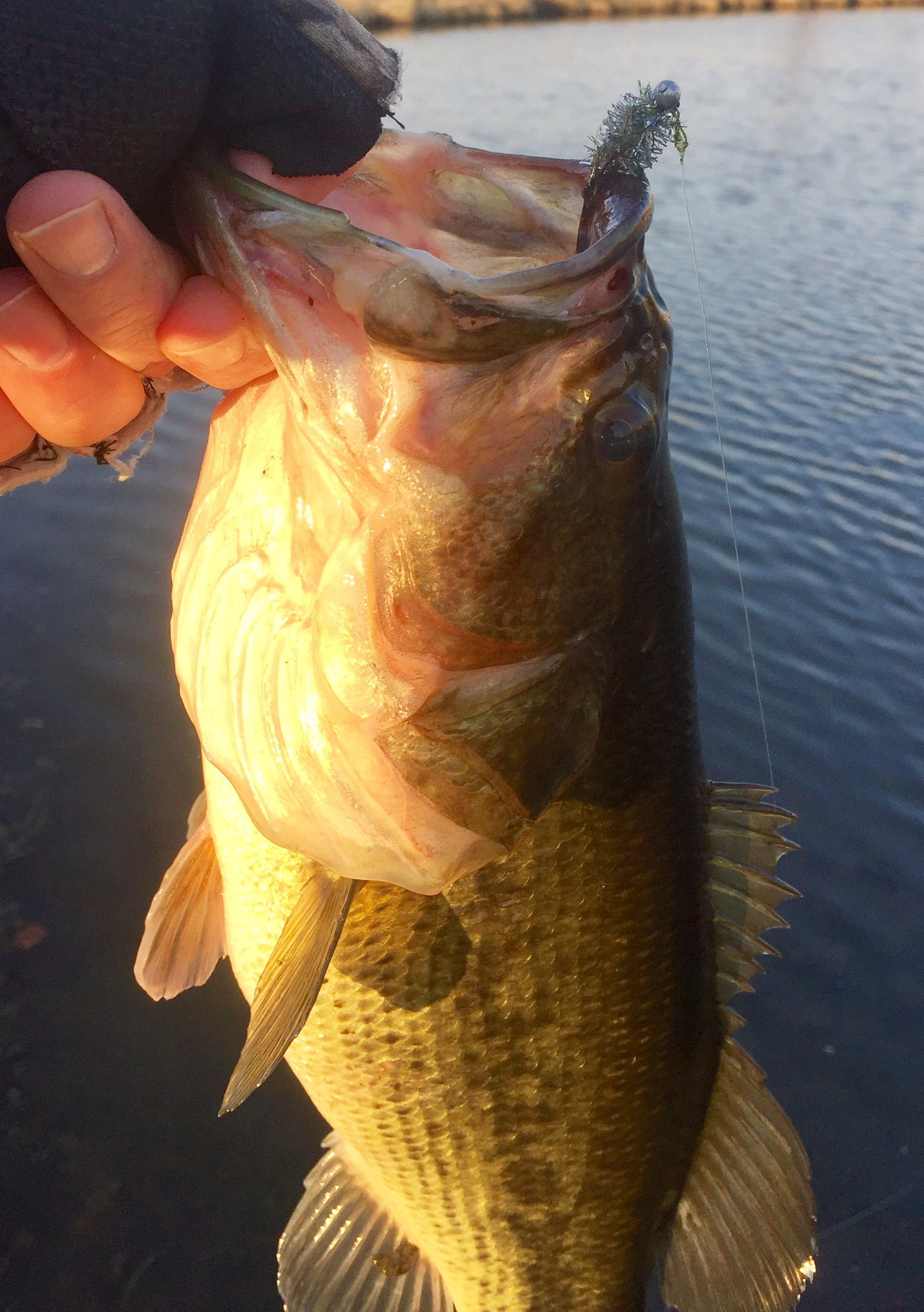 Bluegills have sometimes hit well, other times not at all.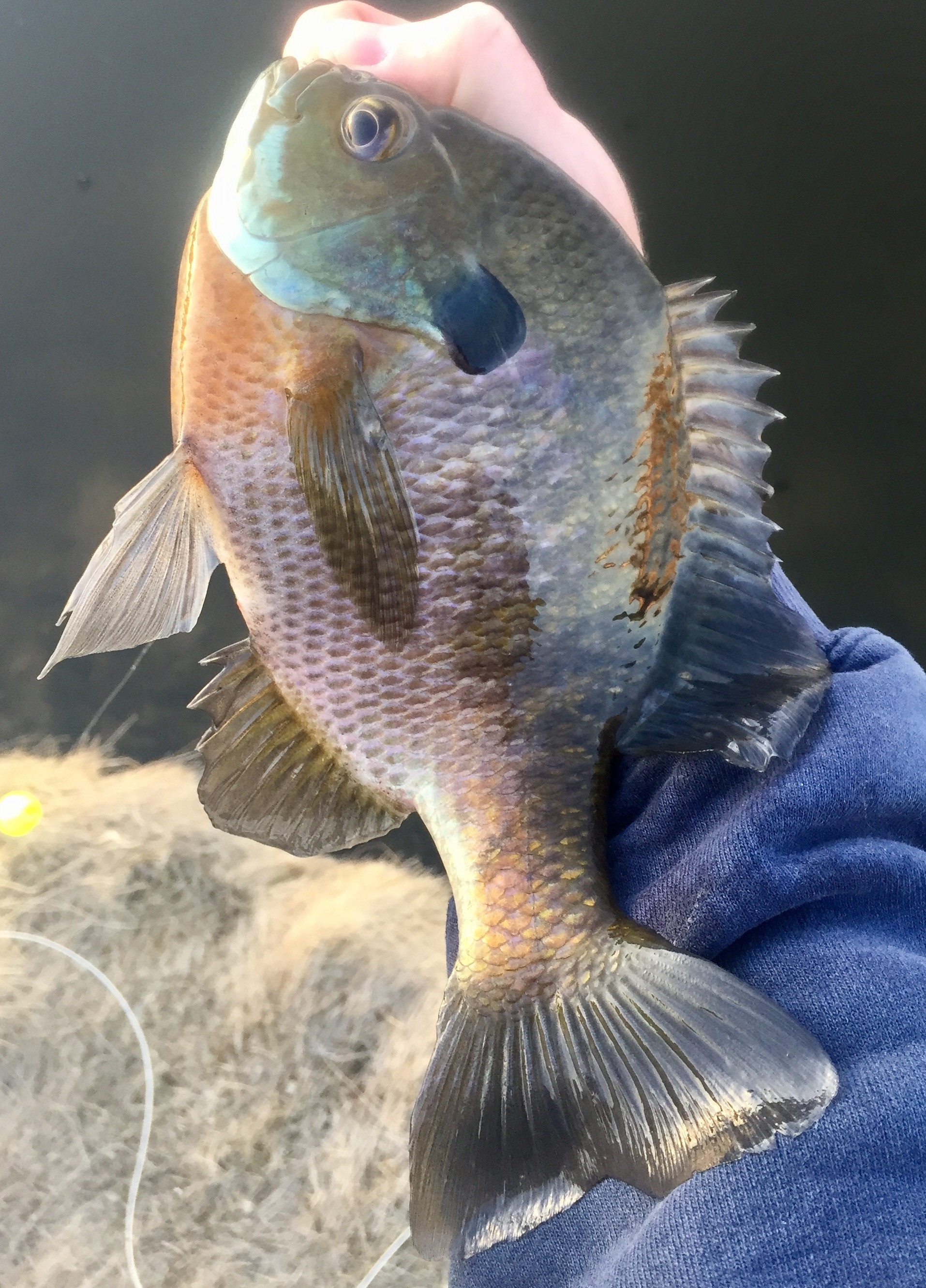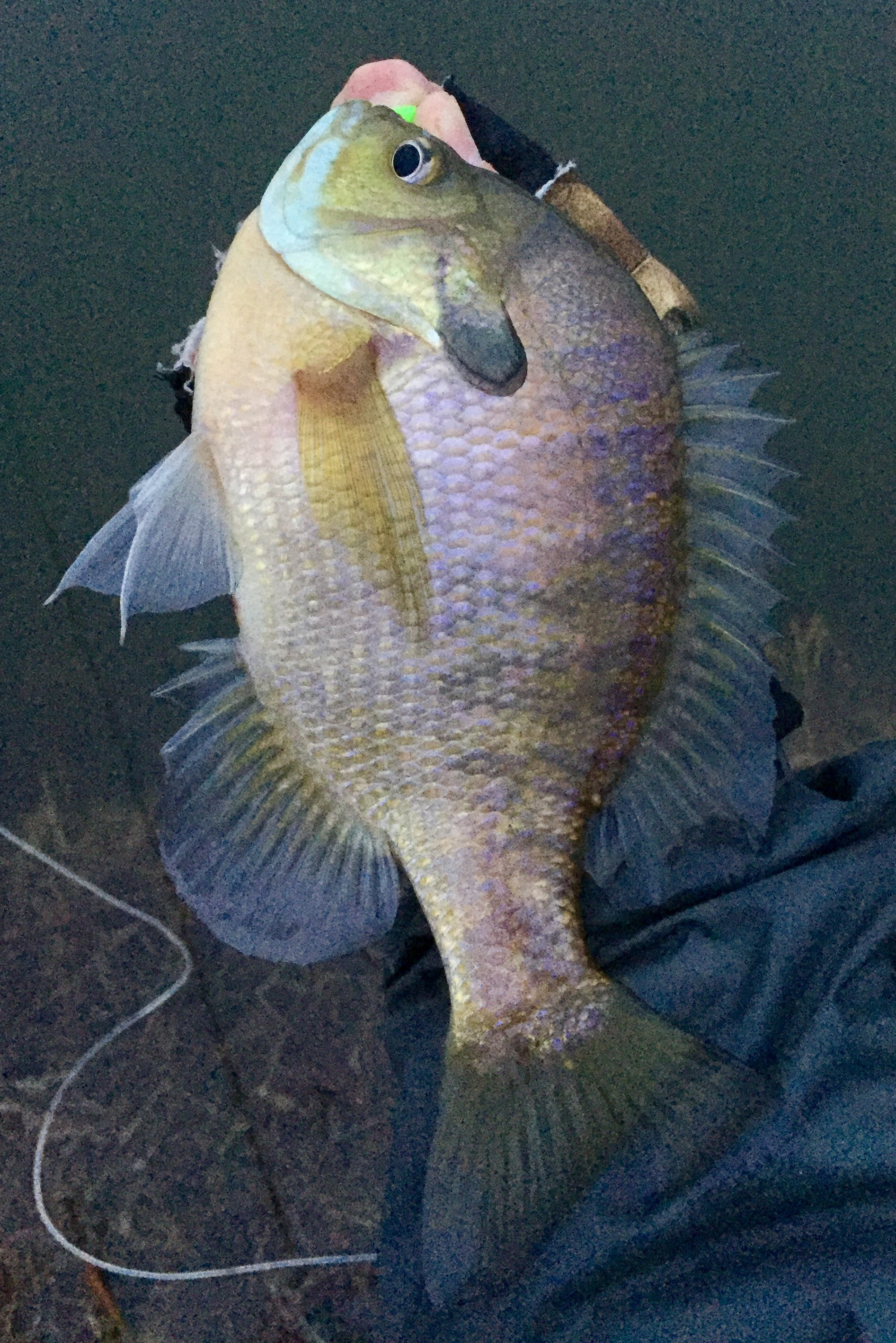 Crappies have been good in some ponds, especially on the windier days when they seem to congregate on the downwind side of ponds.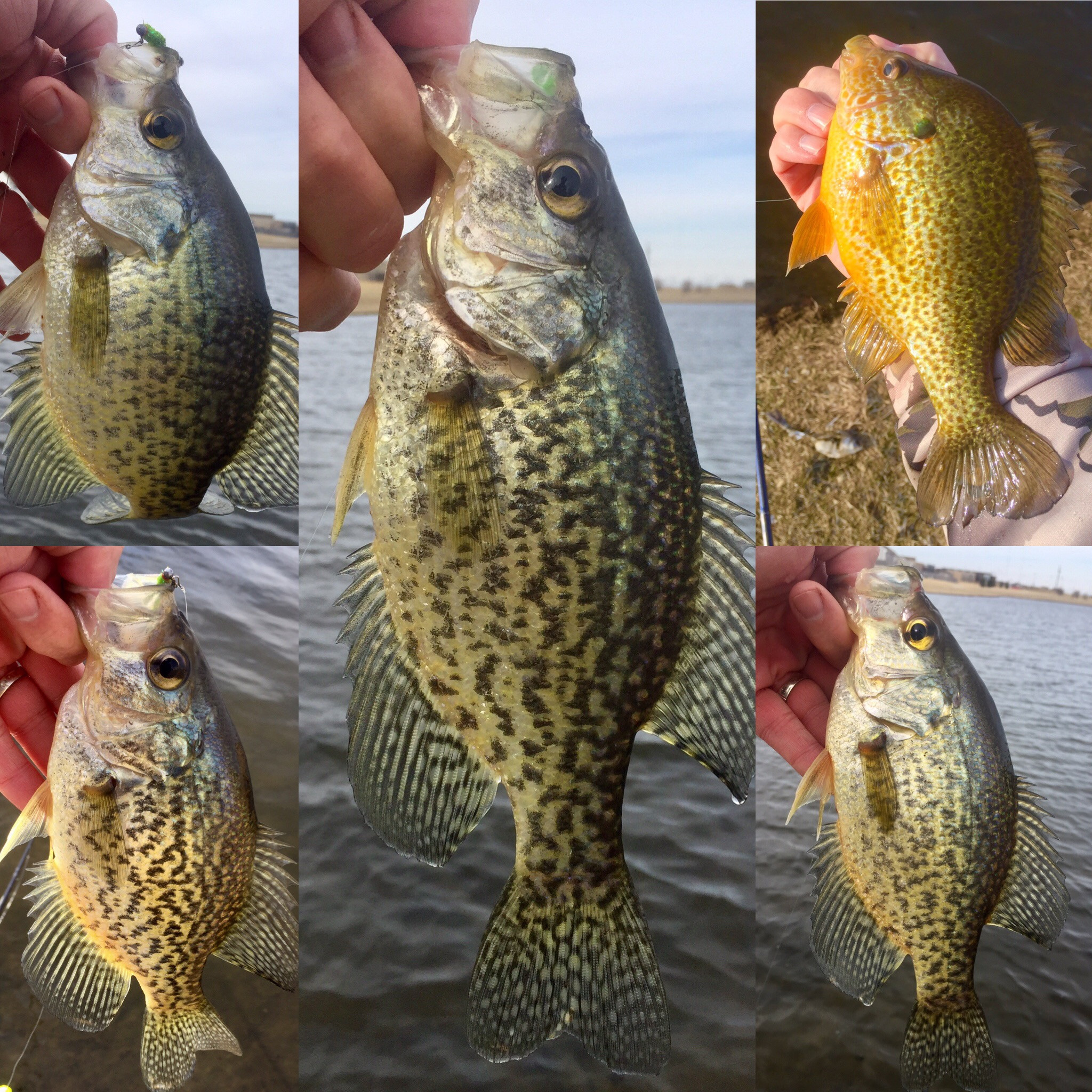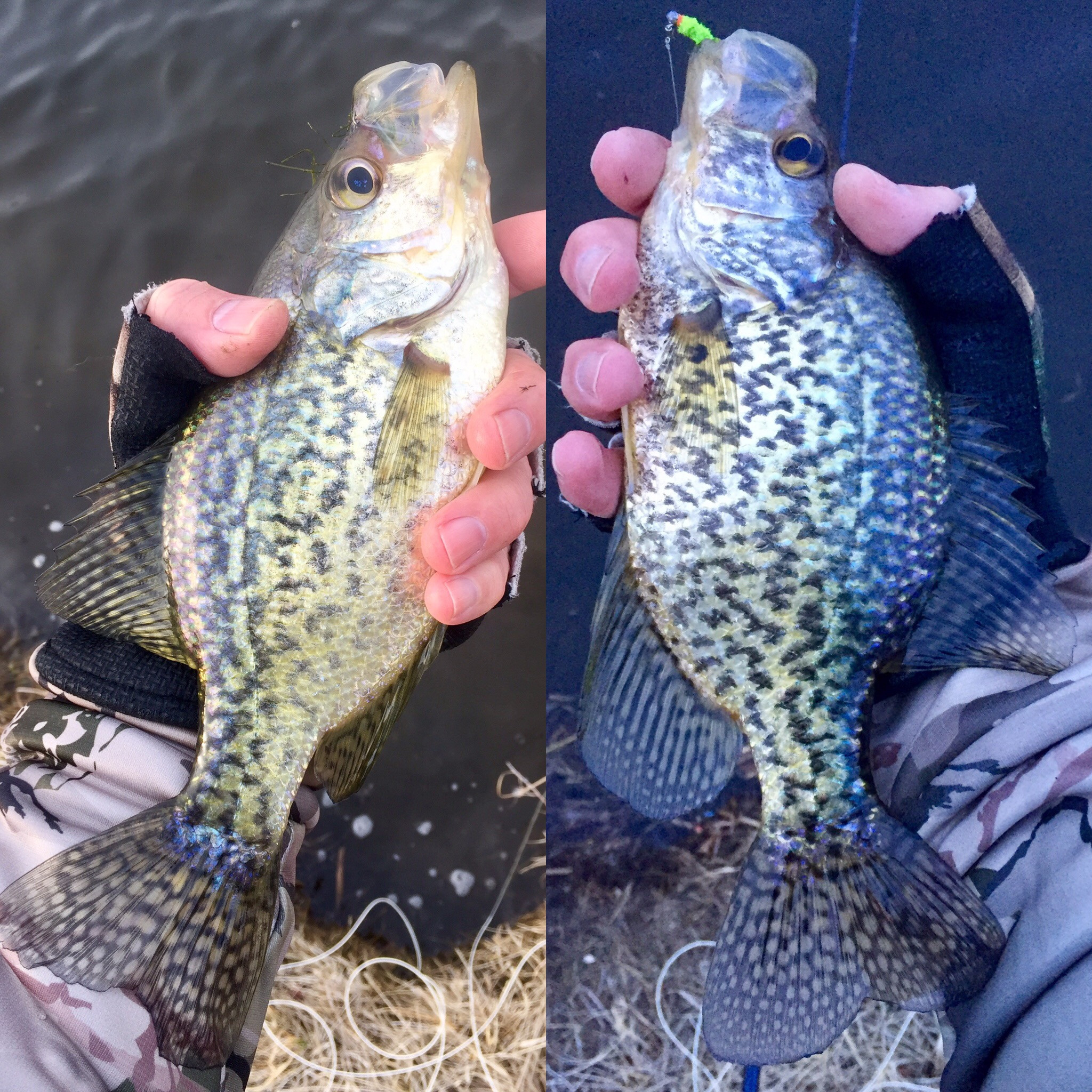 Never catch enough of these beautiful Pumpkinseed Sunfish!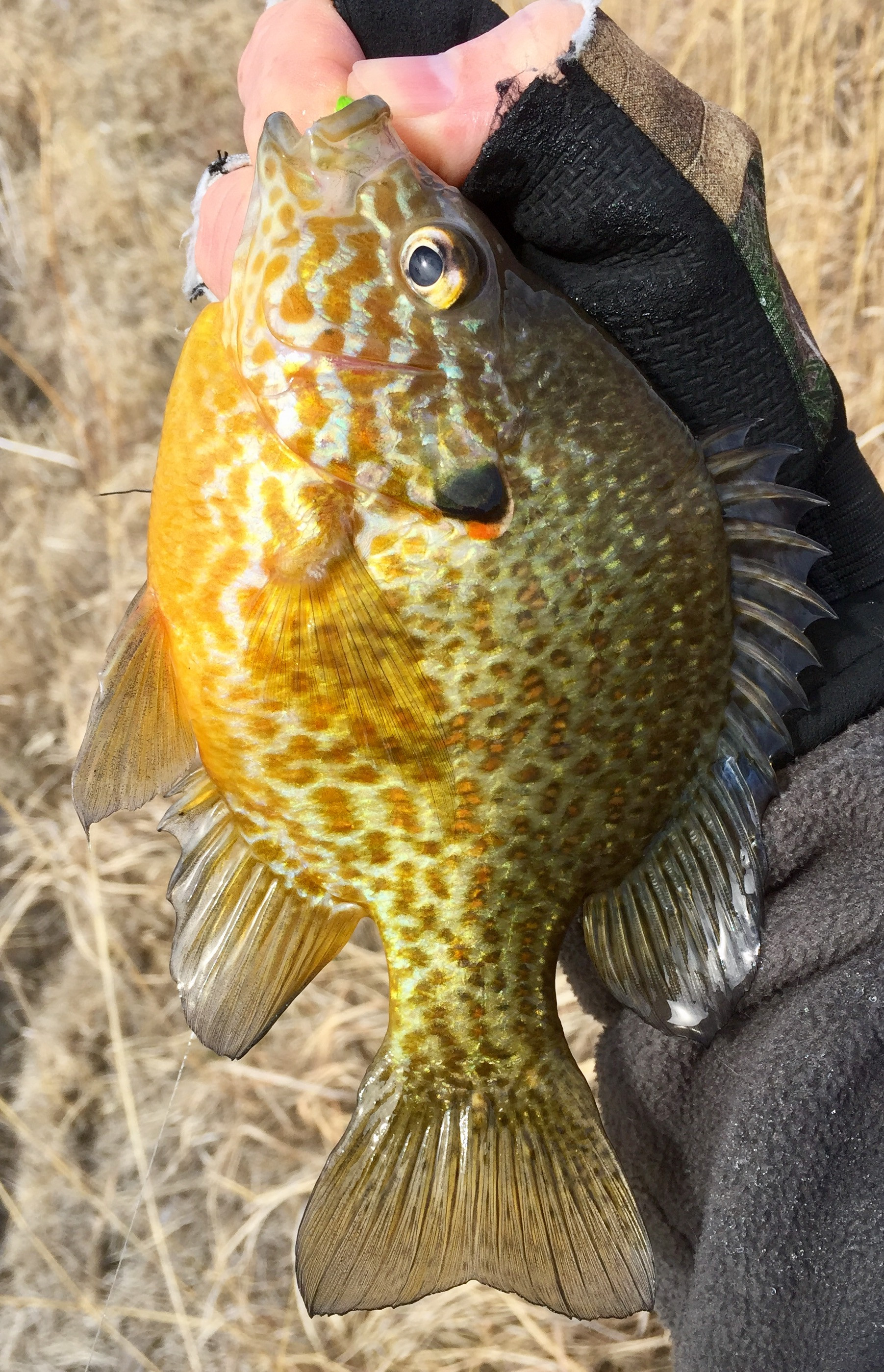 My buddy Jay and I flyfished a couple ponds yesterday (3/28). We caught bluegills and crappies at both, and I also caught 2 or 3 bass at the first one.
Biggest crappie I measured was 11.5".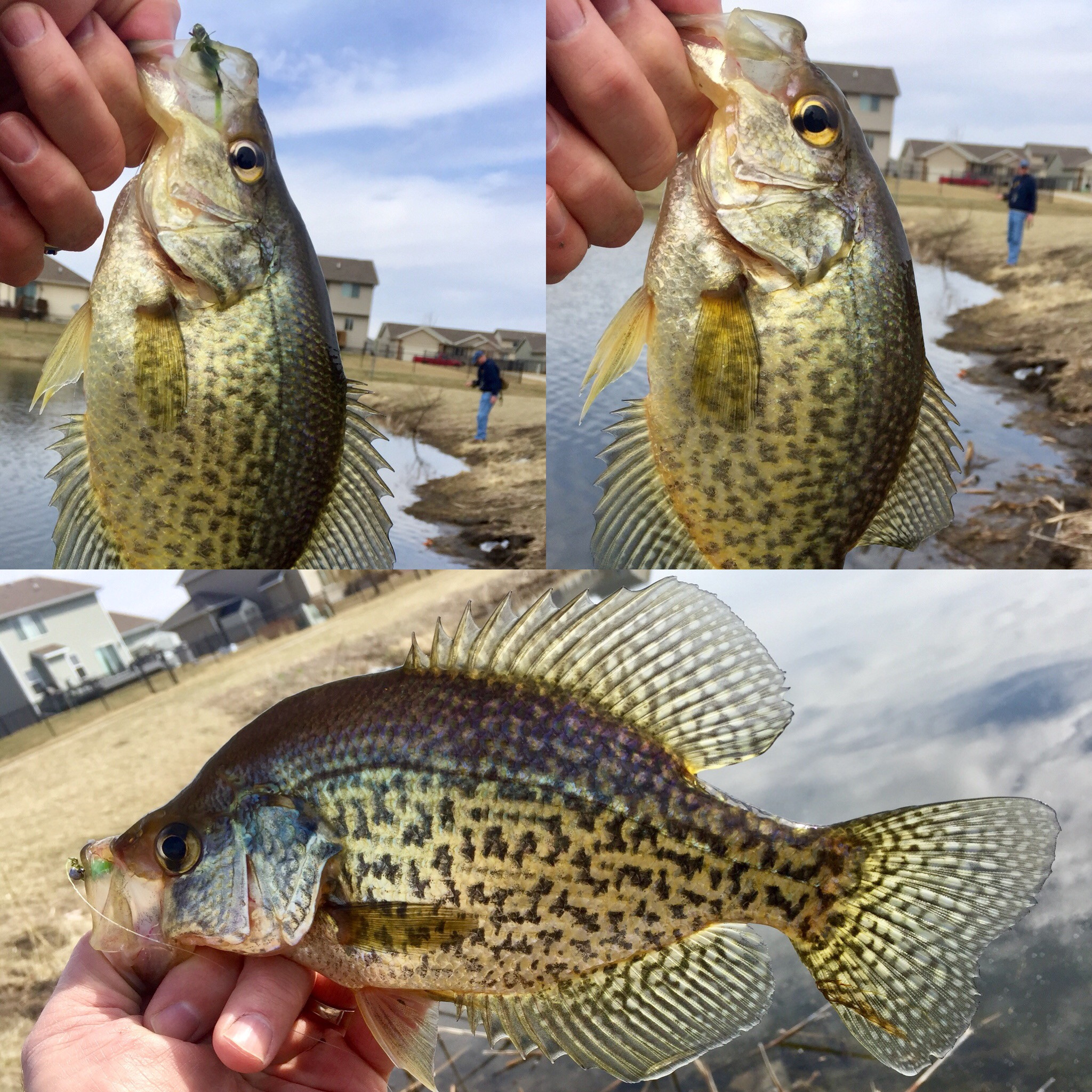 Jay went home, I tried another pond...got SKUNKED.
Went by 2 other ponds that already had anglers fishing, so I kept driving. Tried one more pond (did I mention the town I live in has over 20 public ponds?). Fished for crappies/bluegills, but was blocked by this: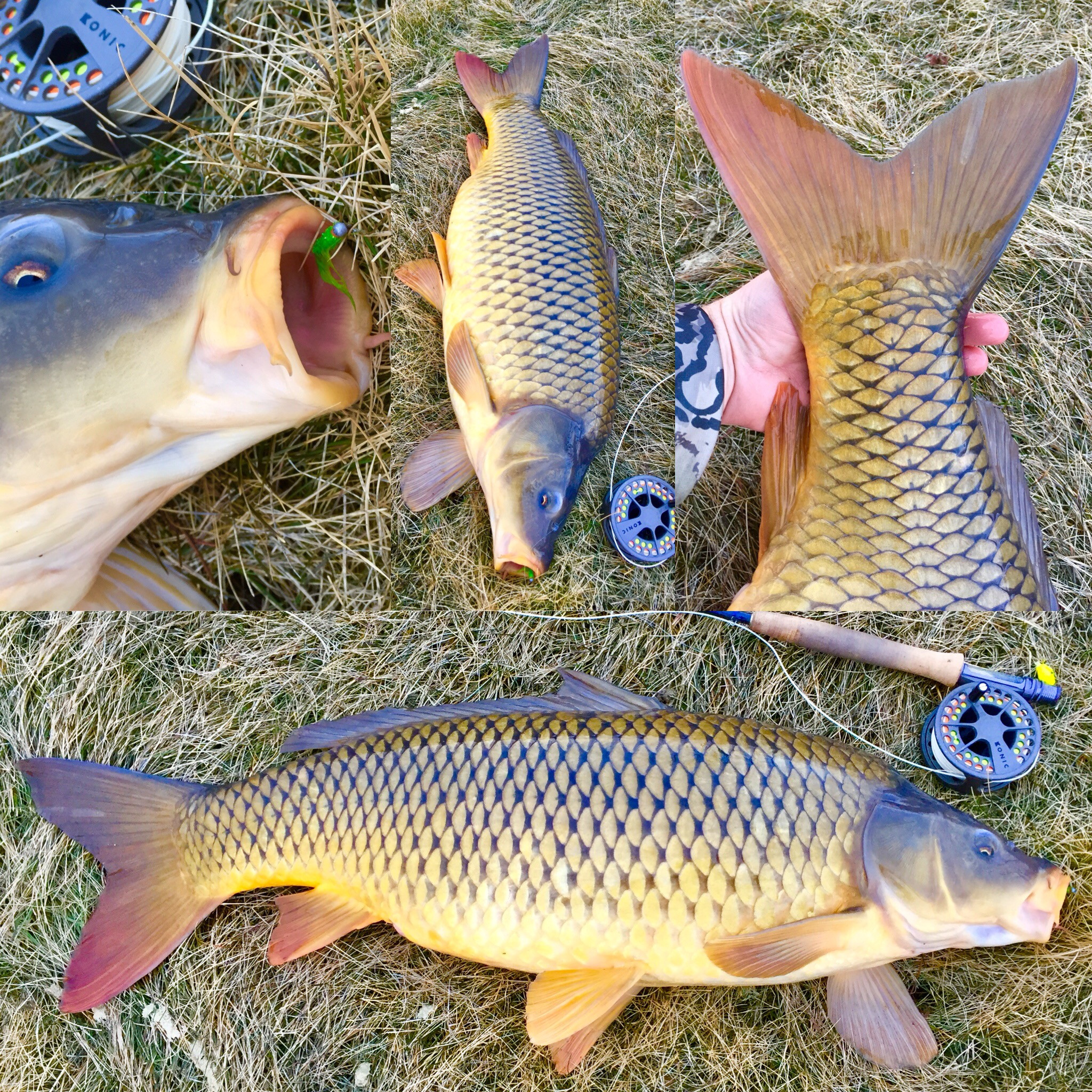 (I couldn't decide which pic I liked better...dorsal fin up or back a bit... so I put them together in one photo below....it's the same fish, obviously.)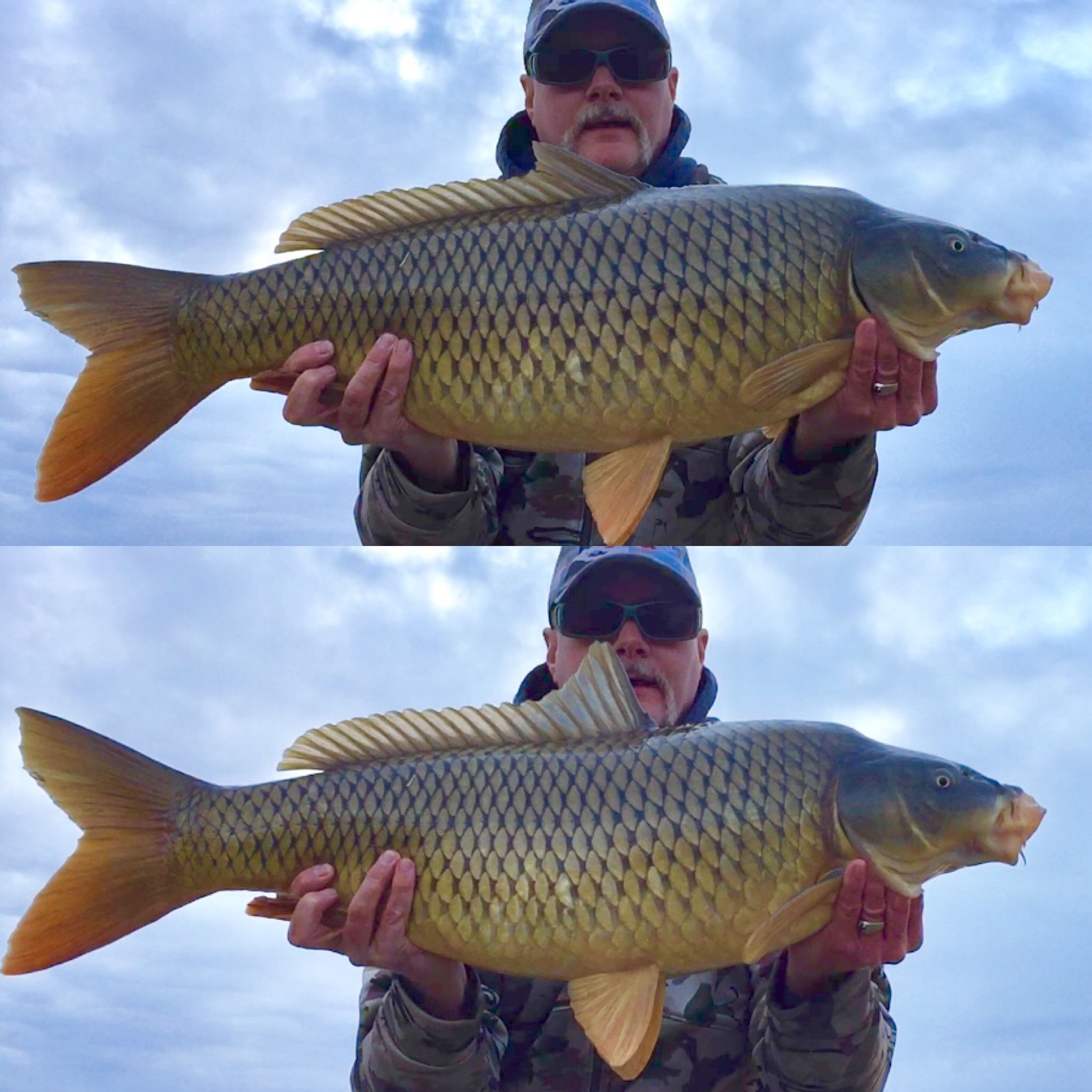 Carp on Fly
33"... I just achieved one of my goals for the year by catching a 10th Iowa Master Angler species on the fly rod. Gold Award! The current DNR Master Angler program was started in 2011. You achieve the Silver Award once you catch Master Angler-sized fish of 5 different species, and the Gold Award once you catch Master Angler-sized fish of 10 different species. So far there are only 20 people in Iowa that have achieved the Gold Award distinction...I'll be #21. I suspect I may be the first one who has done it entirely with a fly rod! How cool is that?


Based on length and approximate girth measurements and plugging those into a formula....I calculated the weight of this carp to be @ 18.5 lbs. For the first several minutes it was sluggish like it didn't know it was hooked. Then it took off! Long battle, probably around 20 minutes or so. Was so happy (and worn out) to finally land it! Beautiful fish!