After seeing the windy/rainy forecasts for Sunday and Monday, I decided to rearrange some plans in order to free up Saturday (24th) for icefishing, while the ice is still in good condition.
Visited one local pond, had 9" of good ice. Caught a bunch o' fish....largemouth bass, bluegills, hybrid sunfish, and pumpkinseed sunfish. First time I'd ever caught pumpkinseeds from this pond.
I tried a few different ice-lures, the most effective for this day seemed to be a Lindy Frostee Spoon tipped with a waxworm.
Pumpkinseeds: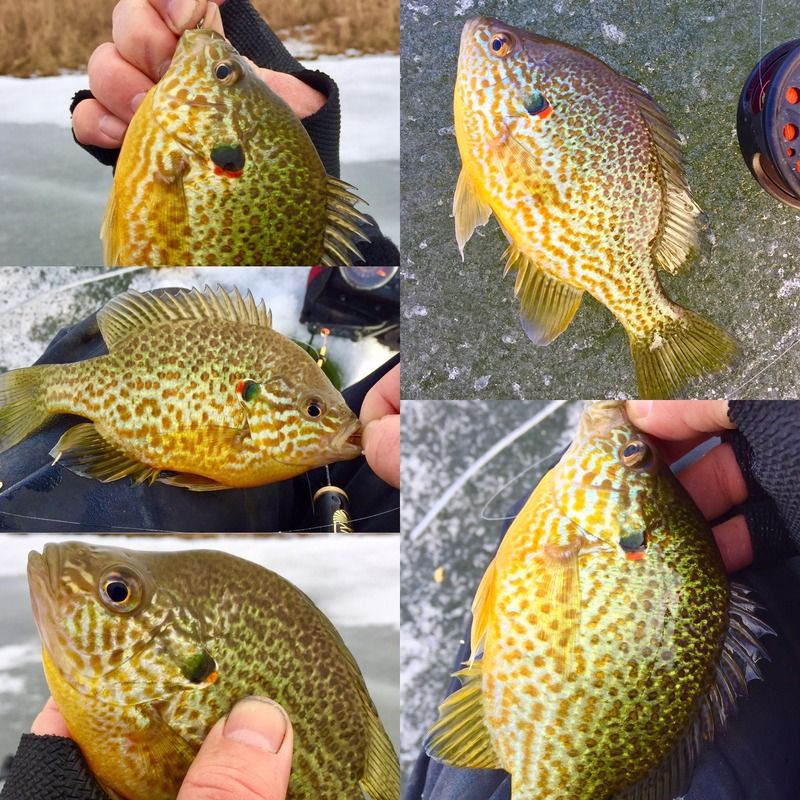 Hybrid Sunfish: