Its been awhile since I've seen so much poison ivy!
I drove north of Ames intending to flyfish Peterson Pit East for Crappies, Bass and Bluegills...and maybe wade the adjacent Skunk River for Smallmouth Bass.
For a number of reasons I won't bother detailing here, I missed the only path that would have led me down to the water of the pit on the east end of the pit. Instead, I continued walking, ended up in the woods, and eventually came upon the river.
I arrived around 4:15pm. The river was flowing nicely, compared to the nearly stagnant pools of the previous summer. There were many places I could cross the river with only getting my knees wet. I saw some river carpsuckers swim by.
I tried a variety of subsurface flies with no takers. Got some interest from a bluegill on a bass-sized popper. He wanted it, but didn't get hooked. I stuck with that surface pattern, and ended up catching 3 Largemouth Bass, 2 Smallmouth Bass, and a Green Sunfish.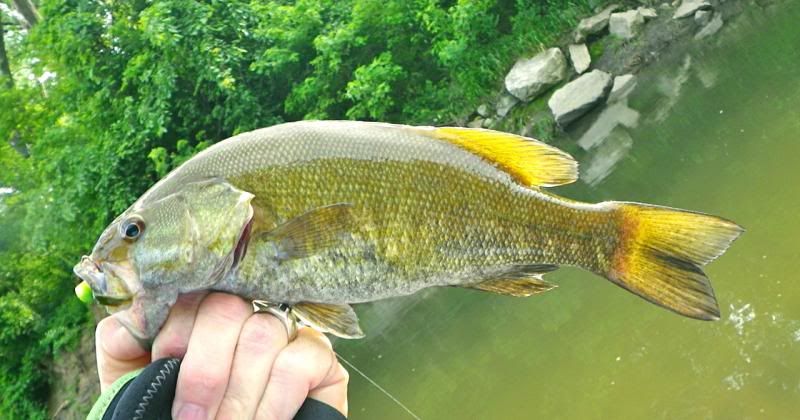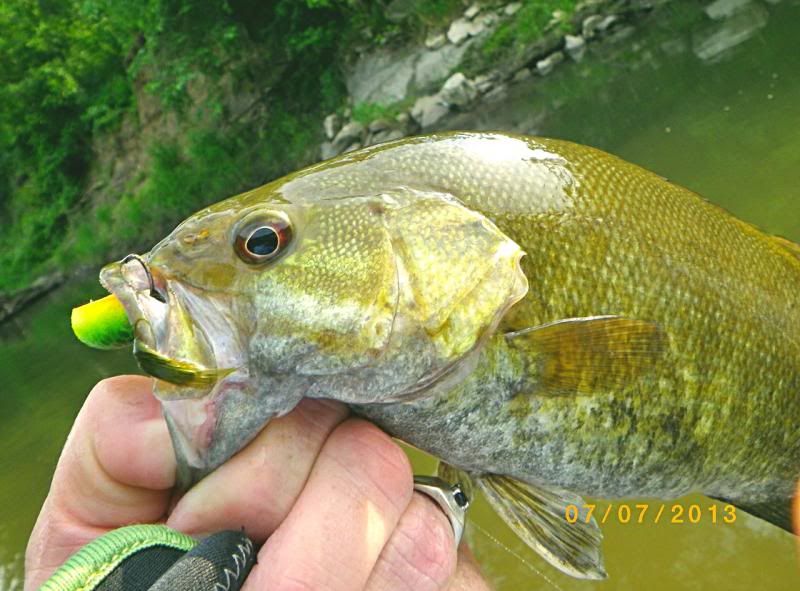 There were people both upstream and downstream of me, plus a group of college kids floated by on tubes. So, I headed out. But there was still plenty of sunlight left since it was only 6:45pm. On my walk back to the car, I decided to look once more for a path down to the pit. Amply lined with poison ivy, but I found it.
I saw Smallmouth Buffalo feeding along the rocks in the shallows all along the east shoreline. There were hundreds! I spent some time trying to catch one. The first one I hooked up with broke my line. The second one was vacuuming over the surface of a flat rock. I put the fly in front and to the side of it, and hoped it would work its way over to the fly. I watched it eat the Black Ops fly, and also saw the tap-tap-taps on my line before I set the hook. It broke my line too, but only AFTER I landed it!
Smallmouth Buffalo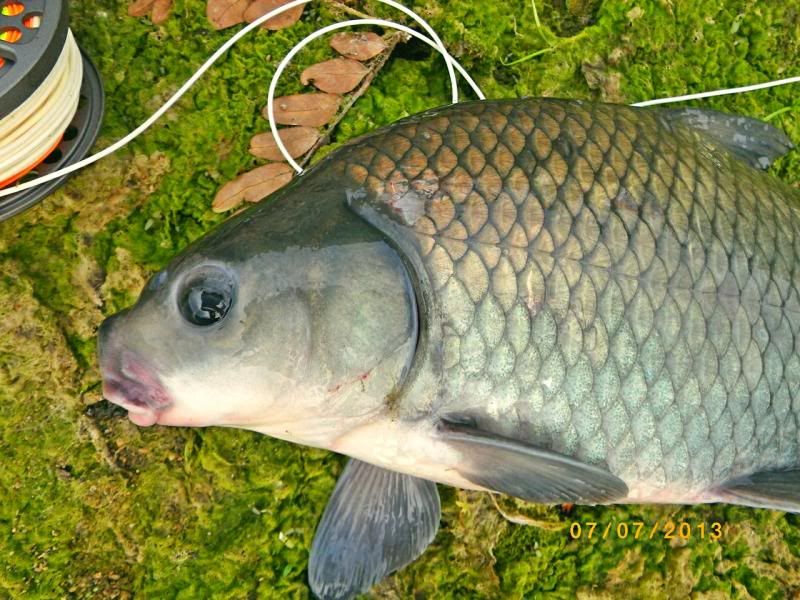 Smallmouth Buffalo
I also caught several Largemouth Bass, some Bluegills, one Crappie, and one Green Sunfish before I left the pit at 9pm. It was a great way to spend an evening!