Ice melted off the local ponds here in central Iowa on March 23rd 2019.
Fishing started off on fire almost immediately!
I'd just gotten back from a family Spring Break trip to Jamaica...and within an hour or so I was out flyfishing.
First pond I visited, I caught some bluegills, tried for bass with little success. Spotted a large catfish in the shallows that I thought might be the Flathead Catfish I'd seen in the pond the previous year. I want to catch a Flathead on a flyrod! So, I dropped the bass fly around its head, hoping to induce a reaction strike by providing an easy meal....But it wasn't going for it. Instead, I only ended up foul-hooking it. Bummer. It doesn't count, and of course it was released...but what a beautiful fish! 29" long...Weight estimate from an online table is 11.9 lbs.
Within the first few weeks after ice-out, I was catching some nice bass on a variety of GameChanger fly patterns.
This one measured 20.75":
This one measured 20":
This one measured 19.5":
These two measured 18" each:
Not bad for a guy chucking flies, right? Also caught good numbers of bass in the 15"-17" range.
In addition to the bass, some good crappies were caught....not jumbos, but plenty in the 11"-13" range.
Also got a few Common Carp. Two (28" and 21.5") hit microjigs under indicators while I was fishing for crappies:
And a beefy 26.5-incher on a Hybrid Carp Fly variant:
I've also caught some nice (naturally occurring) Hybrid Sunfish, Bluegills, and even a couple Pumpkinseed Sunfish and a Green Sunfish.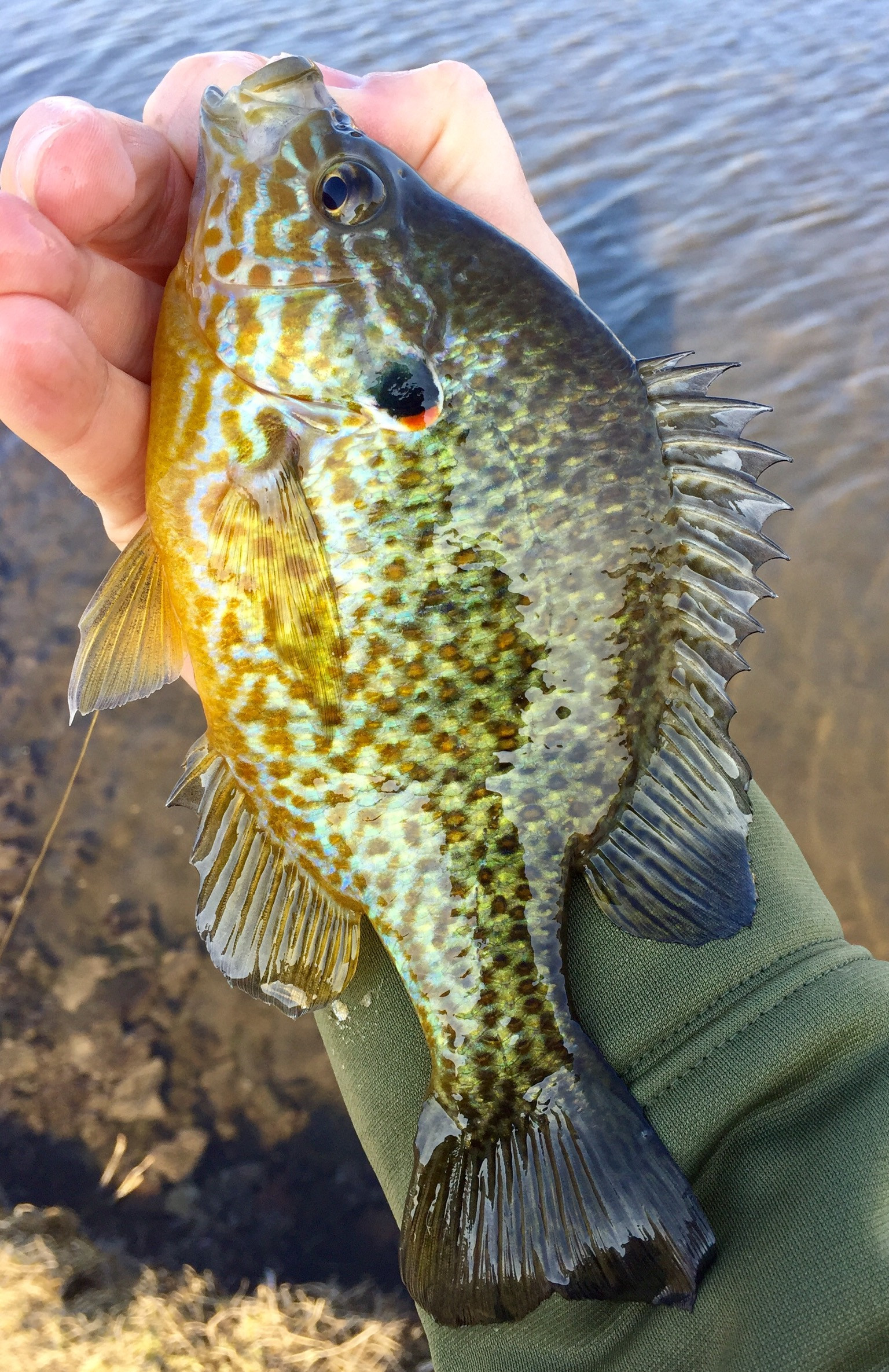 Pumpkinseed Sunfish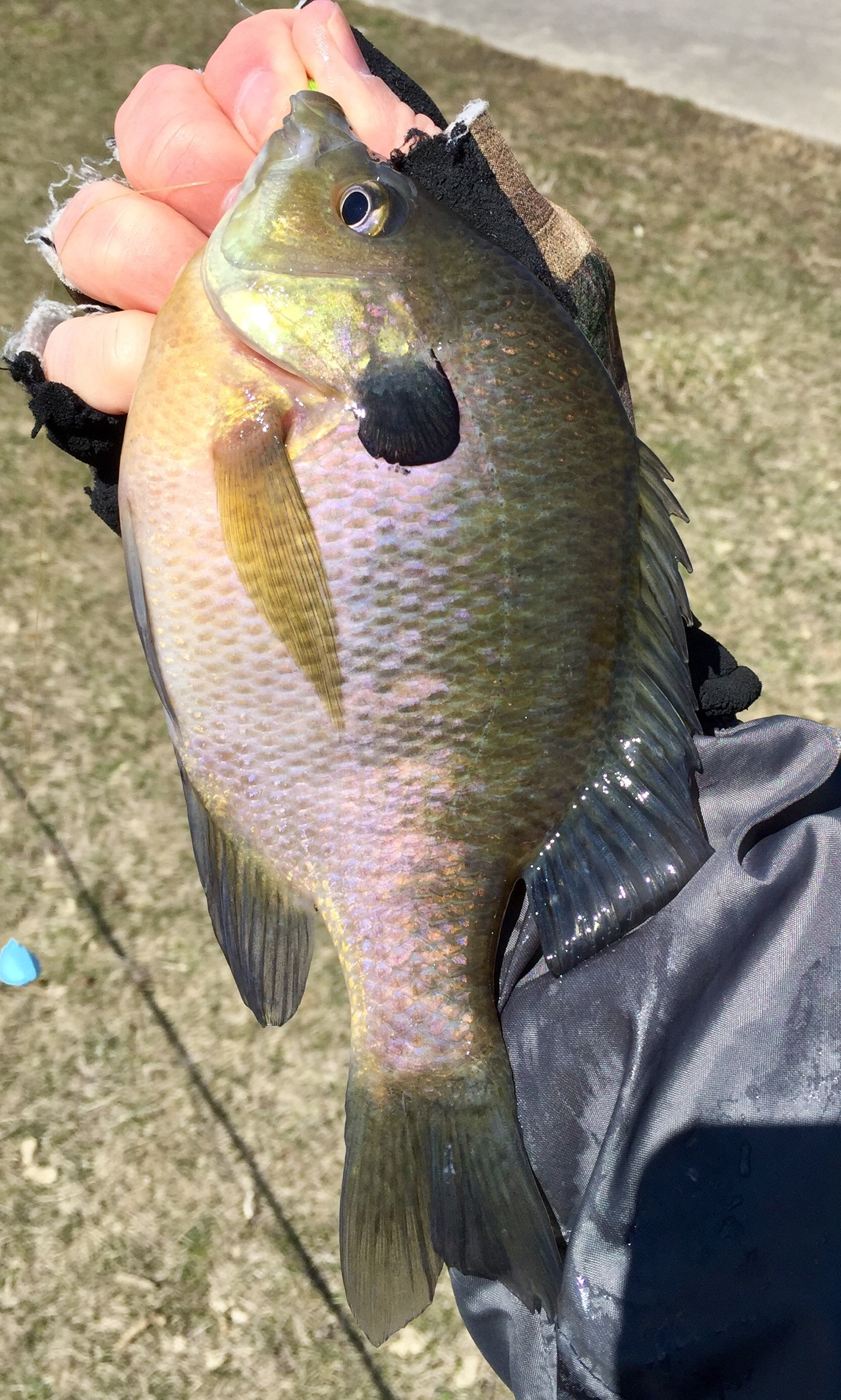 Bluegill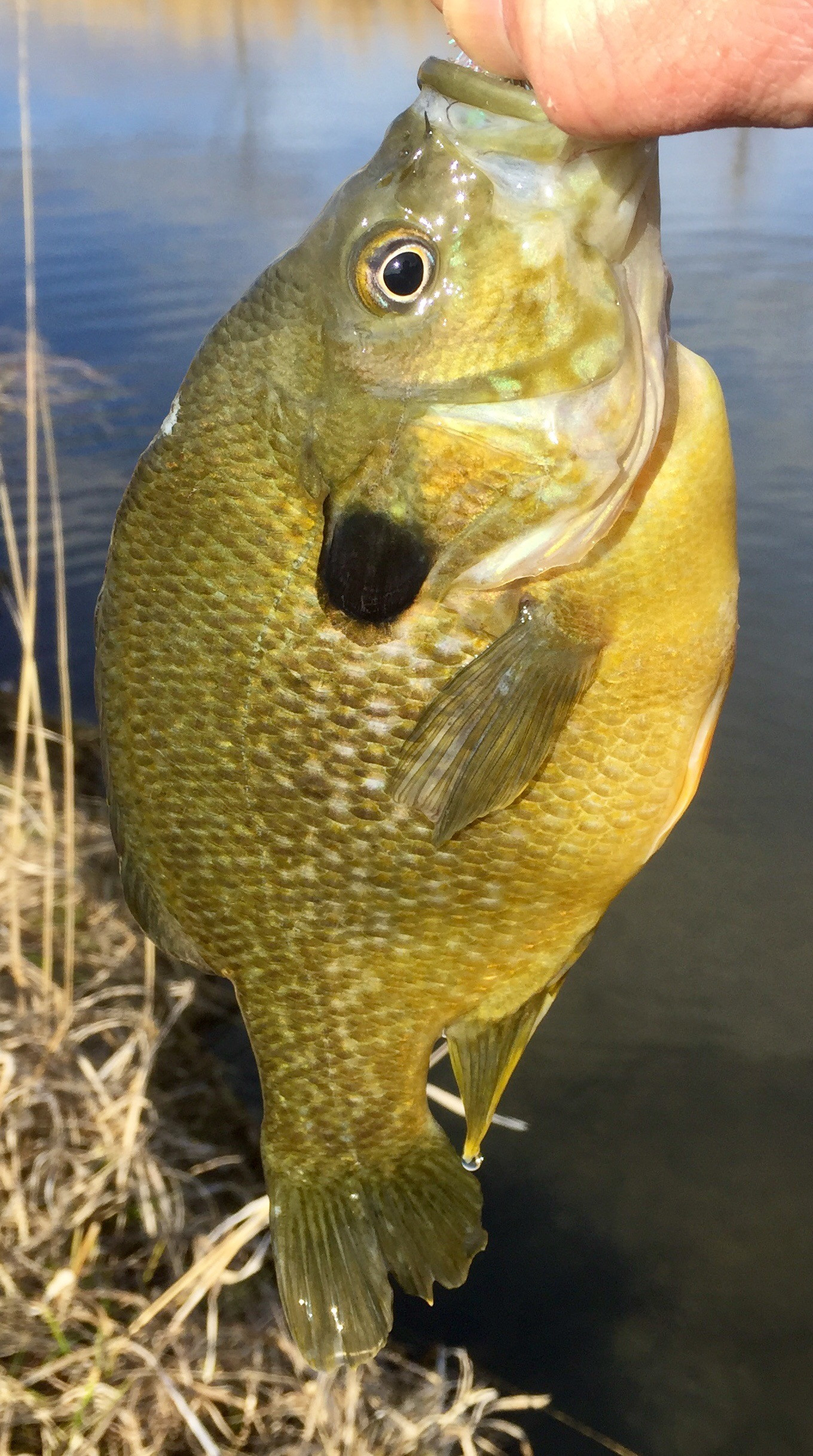 Hybrid Sunfish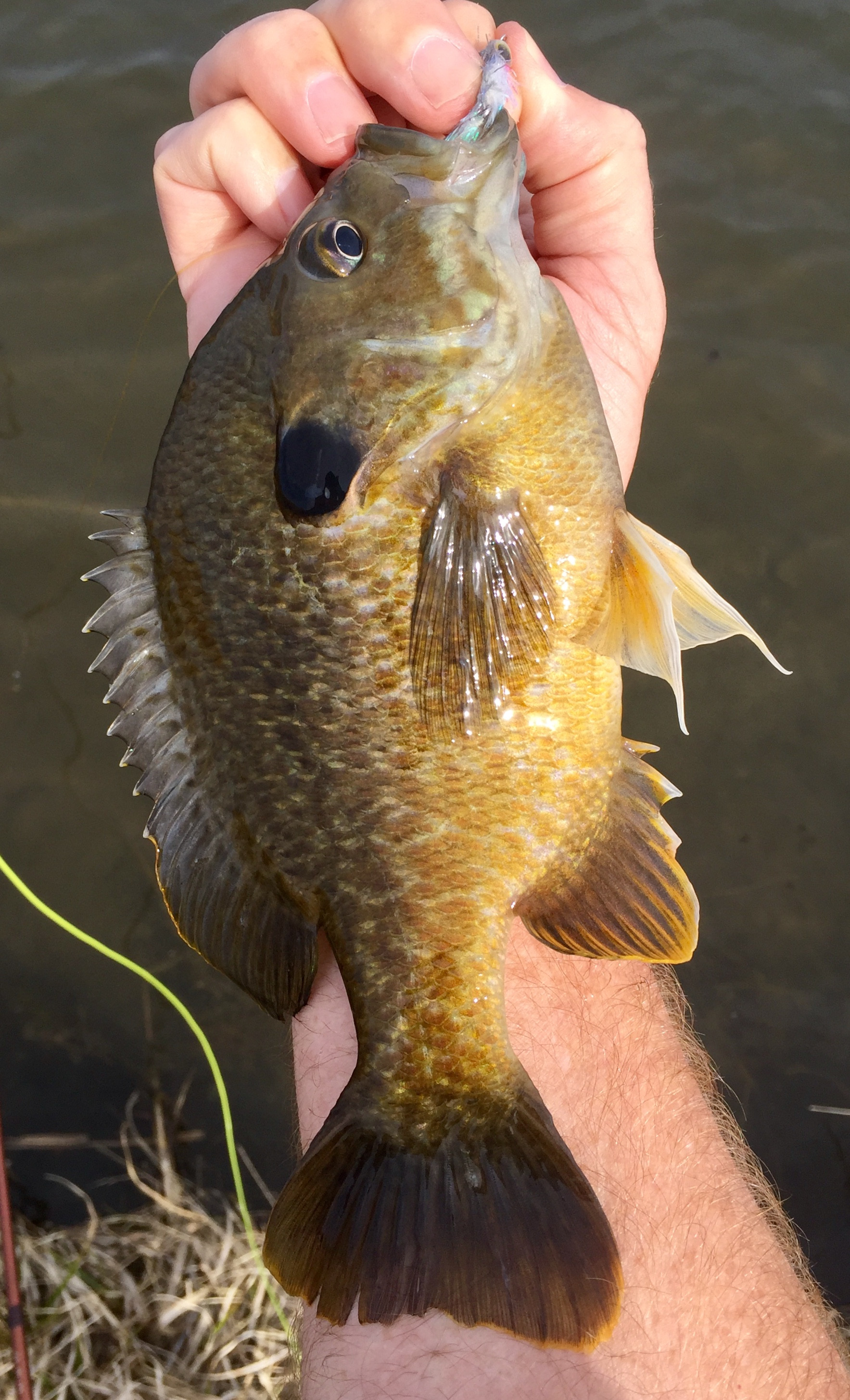 Hybrid Sunfish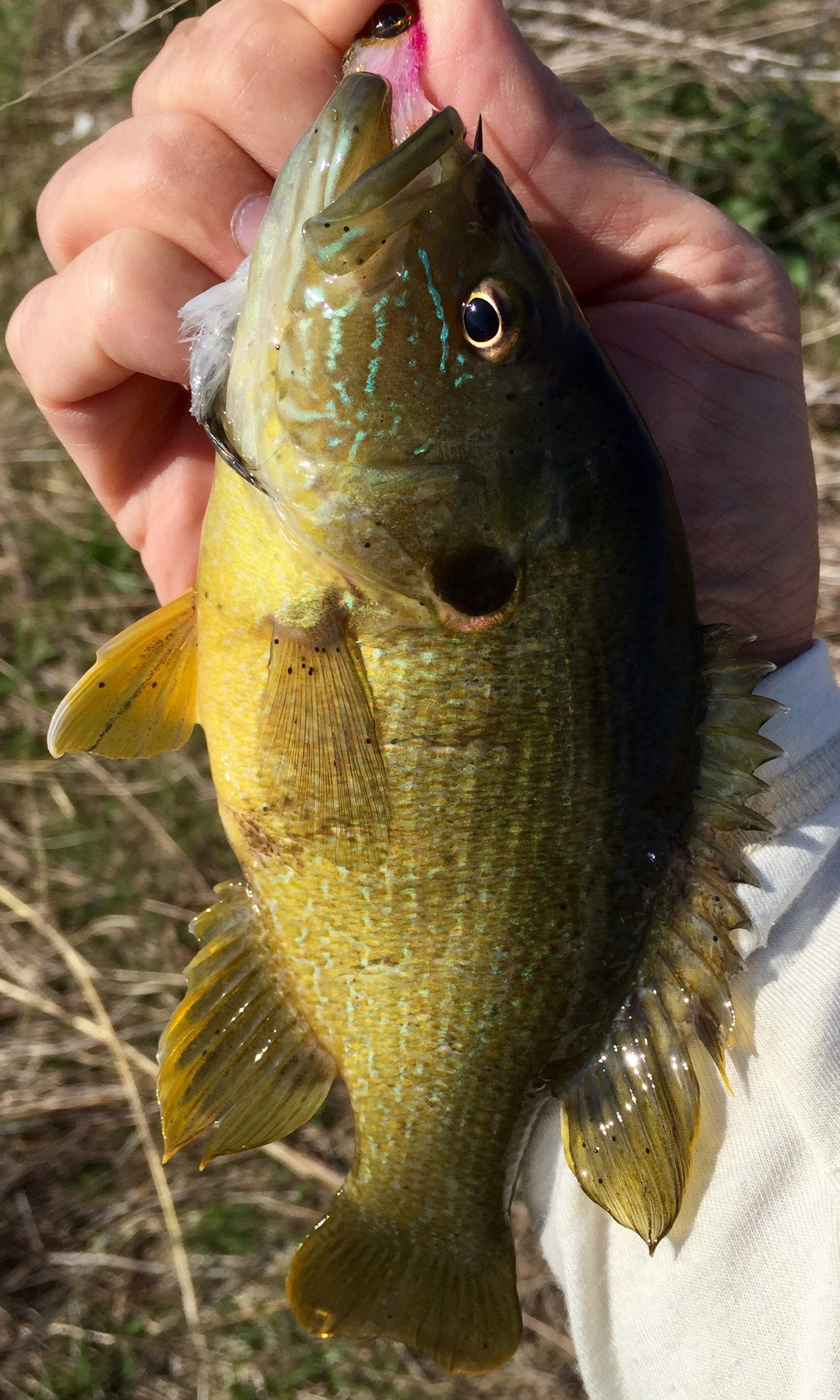 Green Sunfish
I've had such good results flyfishing variants of Blane Chockletts GameChanger fly pattern, that I keep tying up more.
The feather ones have excellent action. For mini versions down to 2.5", Palmer Chenille bodies have produced well.
I've tied up more Hybrid Carp Fly variants....I realized these look like birthday cake candles...
Hopefully the fishing will continue to improve throughout the Spring months here. As of the last full week of April, crappies are already guarding nesting areas, and bass have started to guard nesting areas as well.
Oh...and I have caught a few bass on topwater already this year: