Fishing seemed to slow the 2nd half of October. The three-and-a-half months of rain finally let up in central Iowa, the waters cleared up some....and the bass weren't hitting most of the time. Persistence pays off, of course. Feathered Gamechangers worked well for awhile, then success on that trailed off. Surprisingly, in at least one pond the topwater bite actually heated up towards the end of the month, despite having ice on the car windows some mornings, and daytime highs in the mid-50's. Water temps should be in the upper 40's?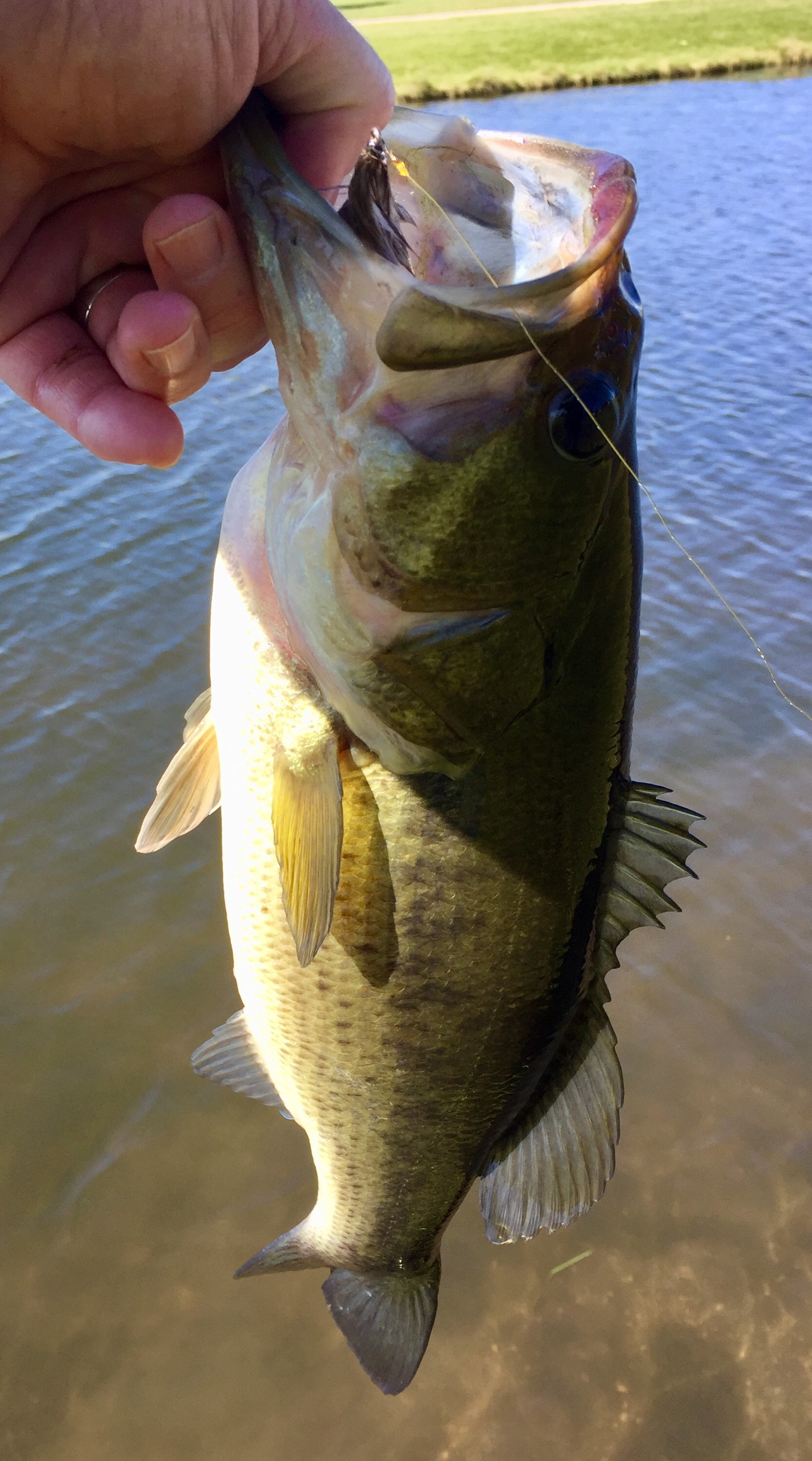 17.5" Largemouth Bass on Feathered Gamechanger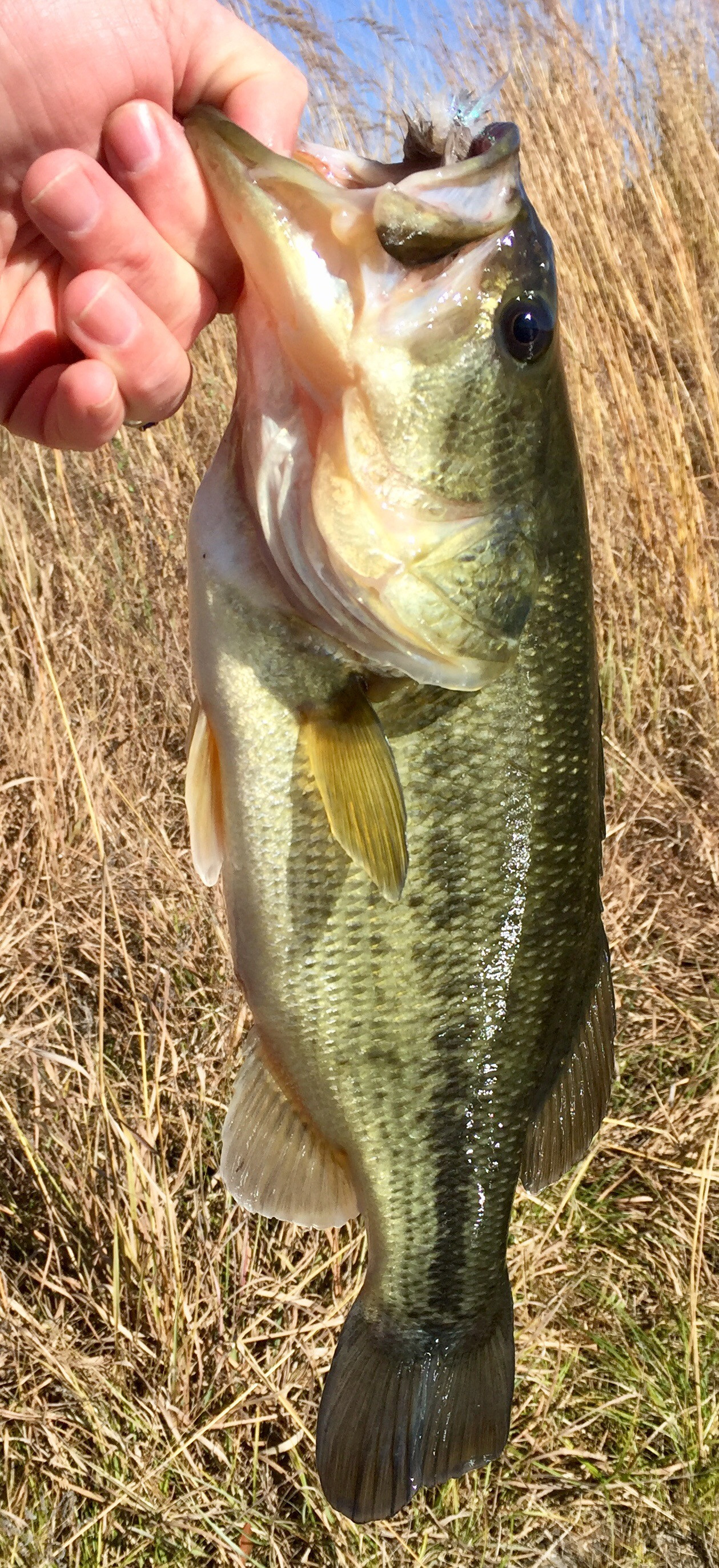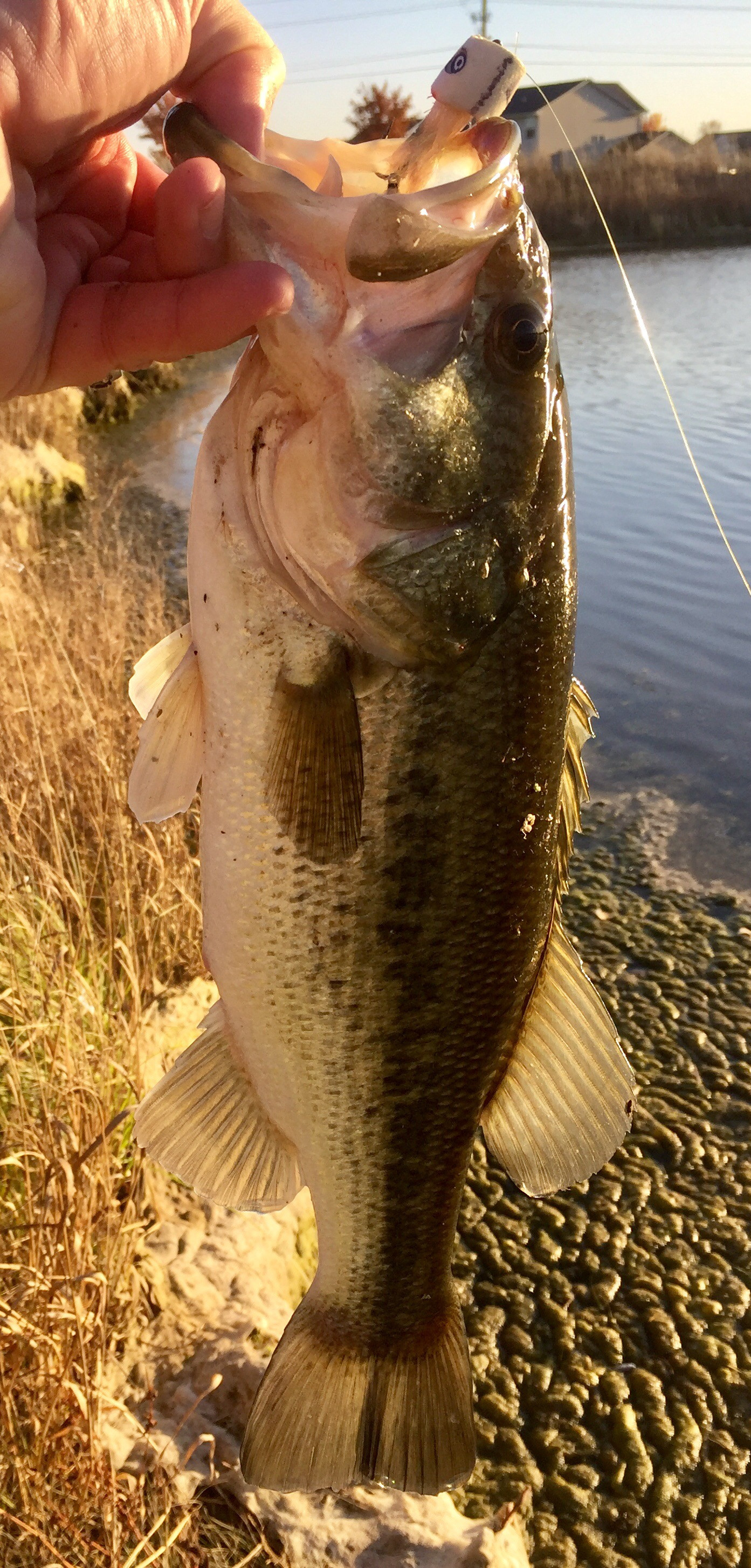 17" Largemouth Bass on Howitzer Popper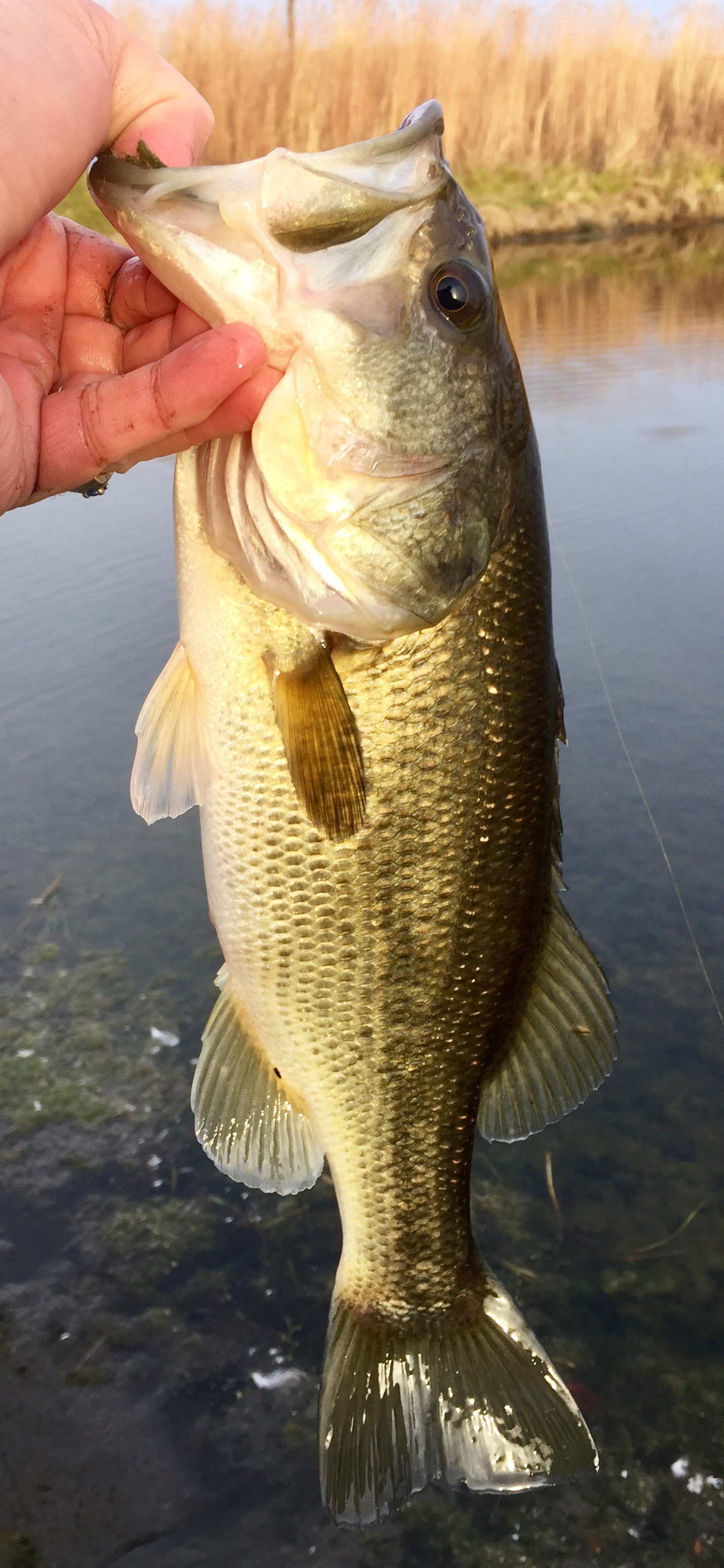 Bass on a Howitzer Popper
Tried for carp several times. Caught one, but most of the time there were either few signs (bubbles) of feeding carp, or even when the signs were apparent and the fish were presented with the fly, strikes were undetectable.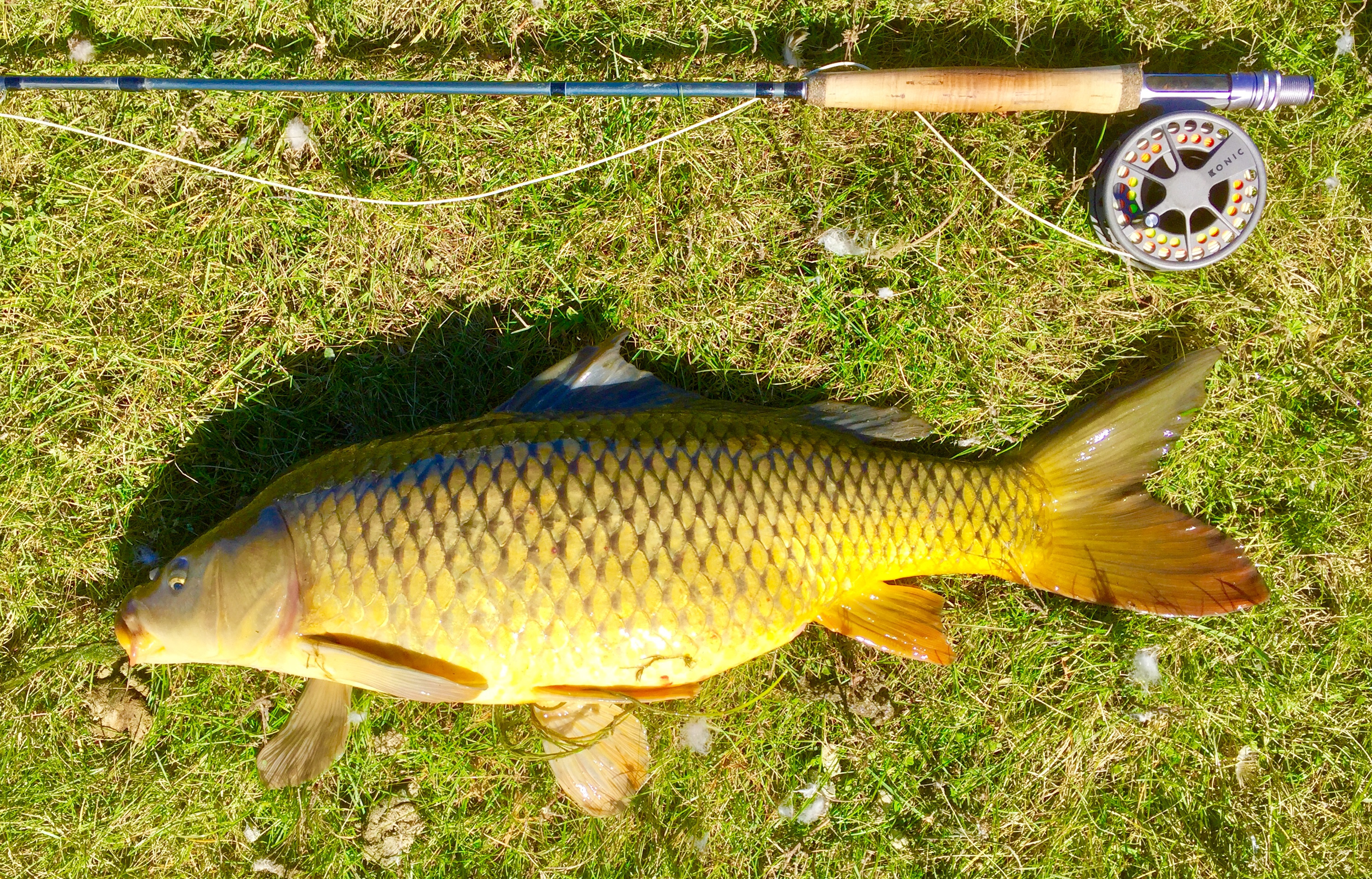 27" Carp on a fly during the lunch hour.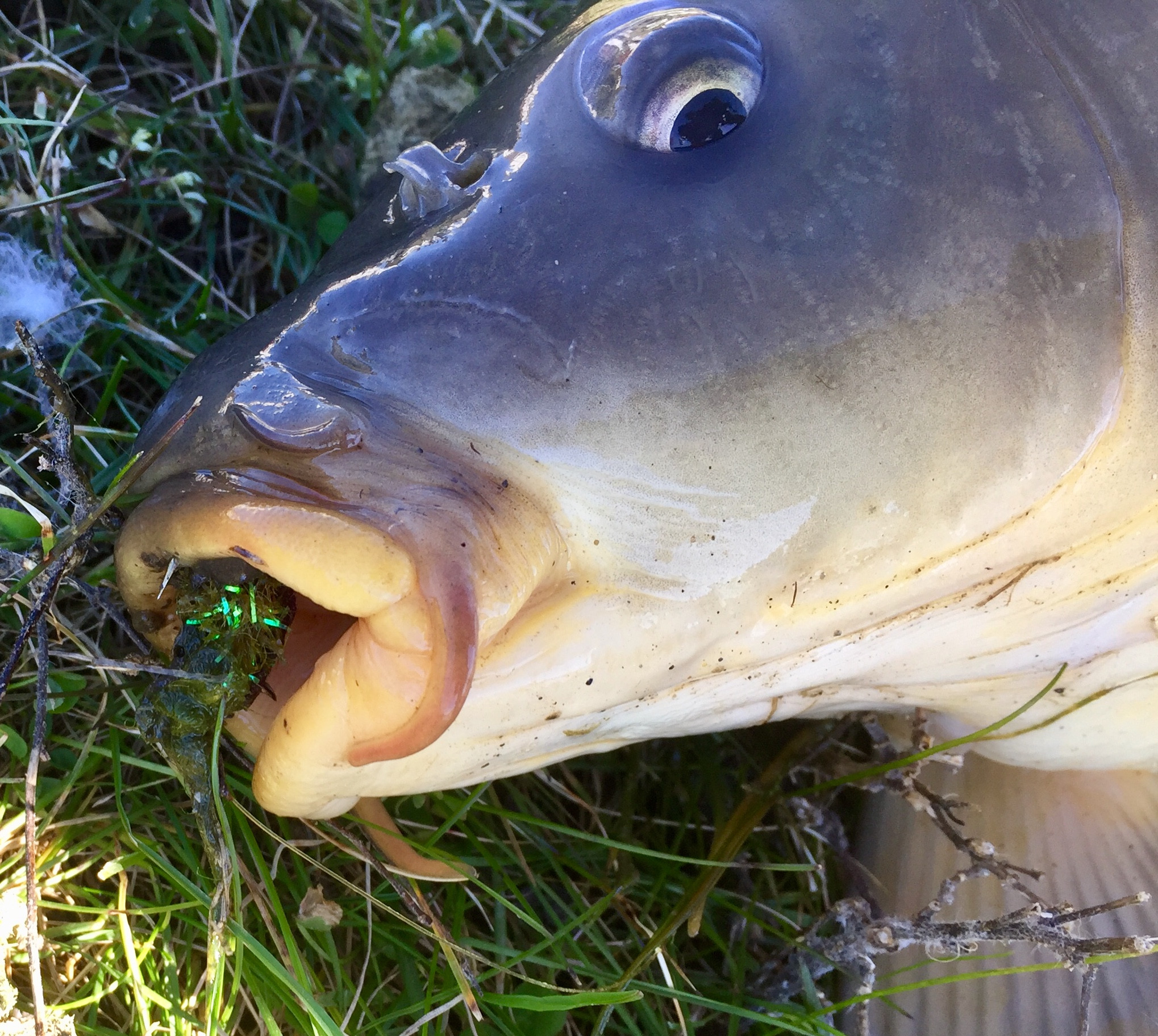 Crappies are starting to show up more. I haven't targeted them, but will have to do that soon. Also, the Urban Trout program has stocked waters nearby recently, but I haven't made the effort to pursue those fish.