It has so far been a relatively dry Spring. Temperatures have varied, and this past week saw temperatures @ 15 degrees Fahrenheit cooler than the previous week. It sometimes seems like the fish can't catch a break. They start to get ready to do their seasonally-appropriate spawning ritual, when the weather cools down and disrupts those plans. But, it is still early in the season for that.
I assume it is also due to the low amounts of rainfall, that the waters in our local waters are incredibly clear right now. In many cases, ponds currently have the clearest waters I have EVER seen in them.
So, a visit to a local public pond one evening this week, during a slight break in the seemingly ever-present wind, resulted in very clear water, but no fish in sight. Because it was still sort of windy, I fished from the upwind pond shoreline. I got a couple small nibbles on a microjig under an indicator while flyfishing. Not promising.
Just a very short walk from the main pond is a smaller pond that is usually only good for bluegill, and the very occasional bass. I fished there for the first time this year. It was still tough...I think the fish could see me quite well. I finally found some nice bluegills, though.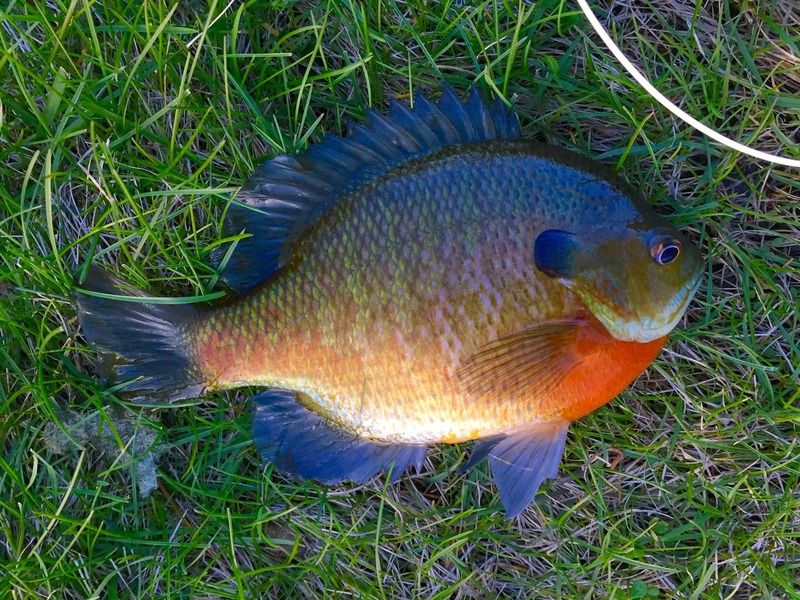 There were some very chunky fish in the mix...and not all of them were females.
I also caught one small bass and a Green Sunfish.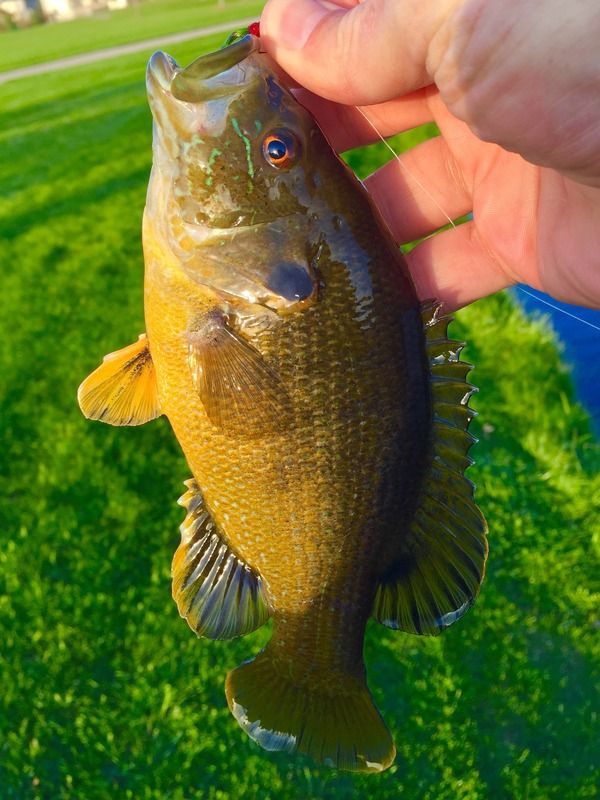 One other interesting thing on this trip...I was surprised to see that some ducks have already hatched out some ducklings already!