Jay and I ice-fished on Saturday, Jan. 4, 2014, from 10am-5:30pm.
We fished a different pond than last week. There was 8" of good solid ice
.
Once again, we didn't have any live bait. Once again, it almost certainly affected our success. Last week when we fished a pond that has decent bluegills, neither of us caught single one....we only caught crappies and bass.
This trip, I had fish under me at least 95% of the time. They would follow my lures quite willingly. Few would actually hit. We moved around on the pond looking for more aggressive fish.
In the first 6.5 hours, I only caught 2 fish!!! And they hit within just minutes of each other.
Here's my first fish of 2014, a 16.5" Largemouth Bass: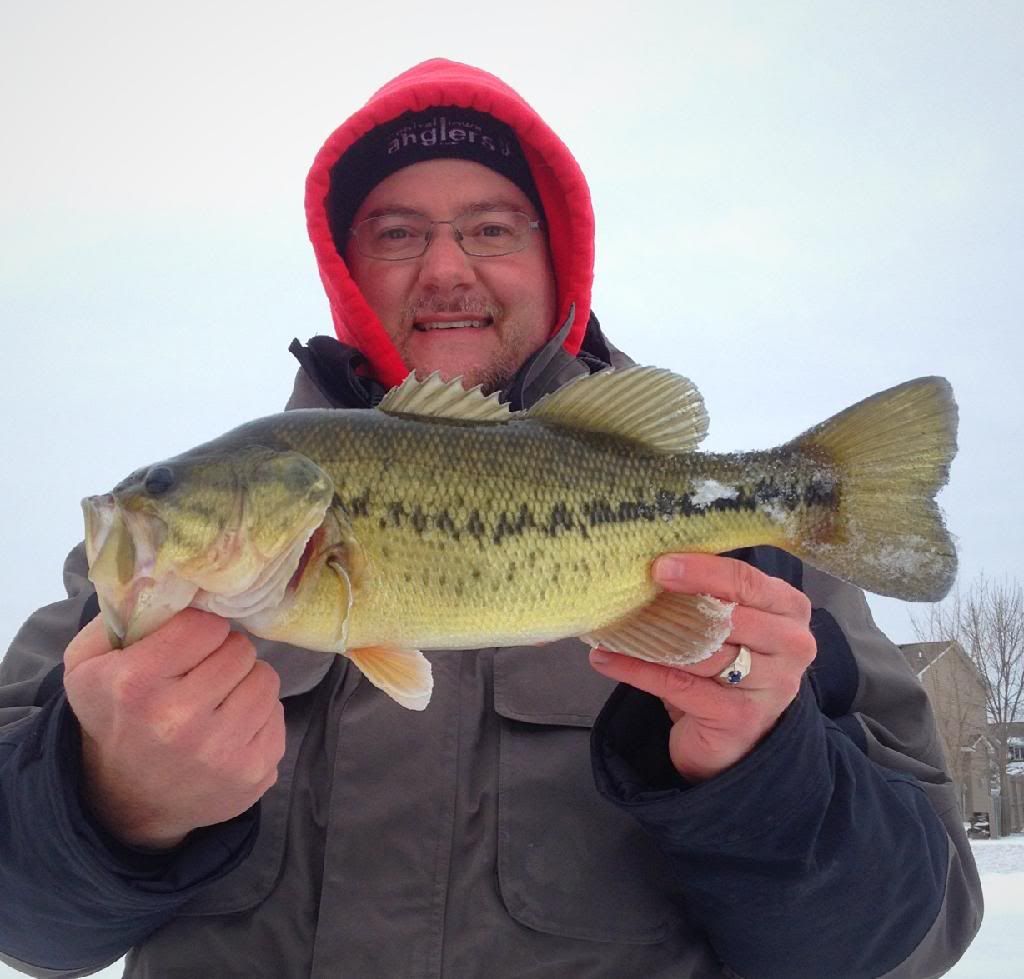 The next fish was an 11" Crappie: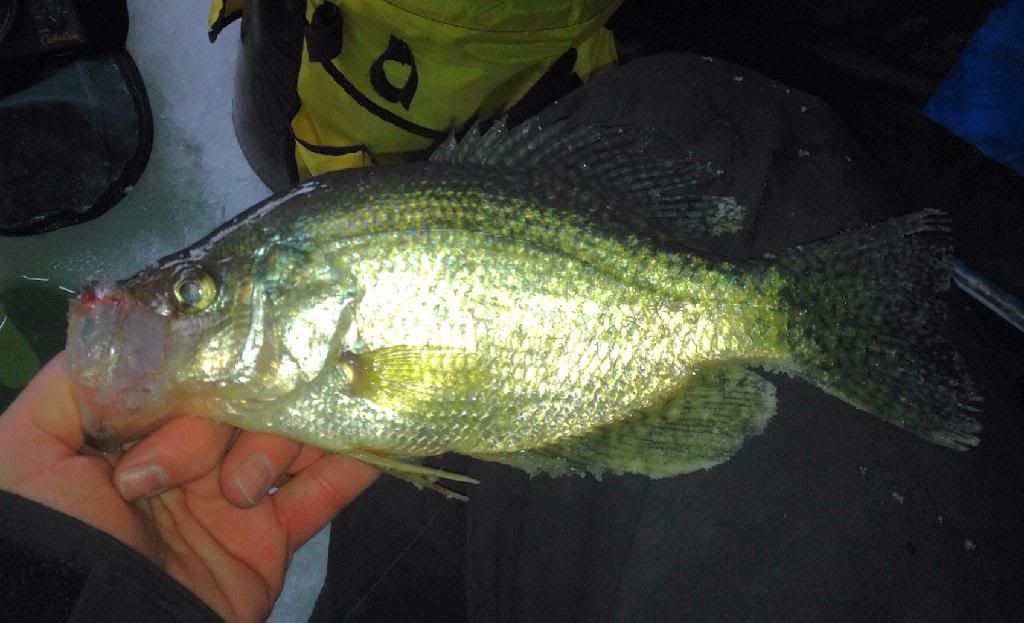 Jay had a bit better success during that time than I did, but it still wasn't good, considering the time and effort spent.
Around 4:30p.m., Jay and I both moved once more, and it was like a light switch. I caught 14 more crappies (all were small...like maybe 8"?) and (finally) 2 bluegills in the last hour, and Jay did about that well also. The crappies all hit in the top 5' of water, and Jay had some strike just inches below his hole!