My kids have been back in school for a few weeks now. After school activities have resumed as well. To me, that means its back to being difficult to find time to go fishing.
But you gotta do what you gotta do. So, last night I dropped my son off at one of his activities, and then flyfished for about 75 minutes just before dark. It was a public pond in a nearby 'burb. I fished a variety of flies, caught a few bluegills, before I finally settled on what the FISH wanted, rather than what I wanted to use. The fish wanted something that floated on the surface. I ended up catching 15 Bluegills (biggest was a nice 9.25" fish), 1 Hybrid Sunfish (a big chunky 9-incher), and 1 surprise Crappie.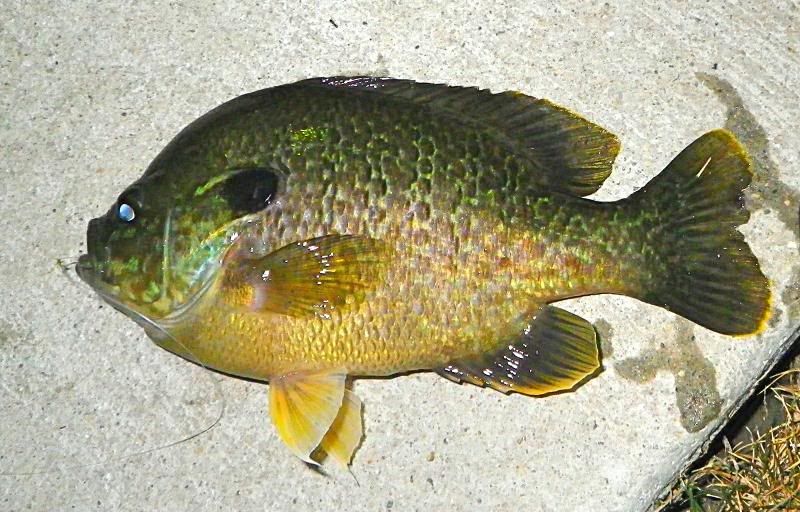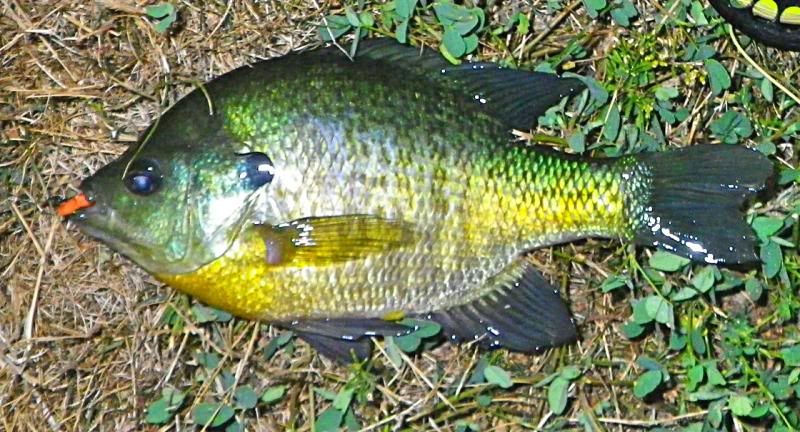 Both of these fish fought really well. The bluegill in the bottom picture..I seriously thought I had a 13" bass on the line..it even took line out of my hand!