Jay and I took our kayaks and fly rods to Blue Heron Lake. I'd hoped for gar, but never really spotted any. The wind was minimal, which usually means the carp won't be in the shallows ...but fortunately for us, a few were there, as well as a few catfish.
I'd caught a couple fun, hardfighting carp (watched the first one chase down my swimming fly and eat it), and then got pushed in too close to shore...looked over the side of the kayak and could see a few smallish carp and a NICE catfish swimming between my kayak and shore. I got back out withing casting distance and anchored up. Then pulled the hook out of 2 carp (one while trying to land it next to the kayak without a net, one while trying to steer one away from the snags along the shoreline), and had 2 nice consecutive fish break my 11.8lb tippet during the hookset. I feel one might have been a big catfish. And then hooked a big fish near where I'd seen that big catfish earlier...but it took me into a snag and freed itself.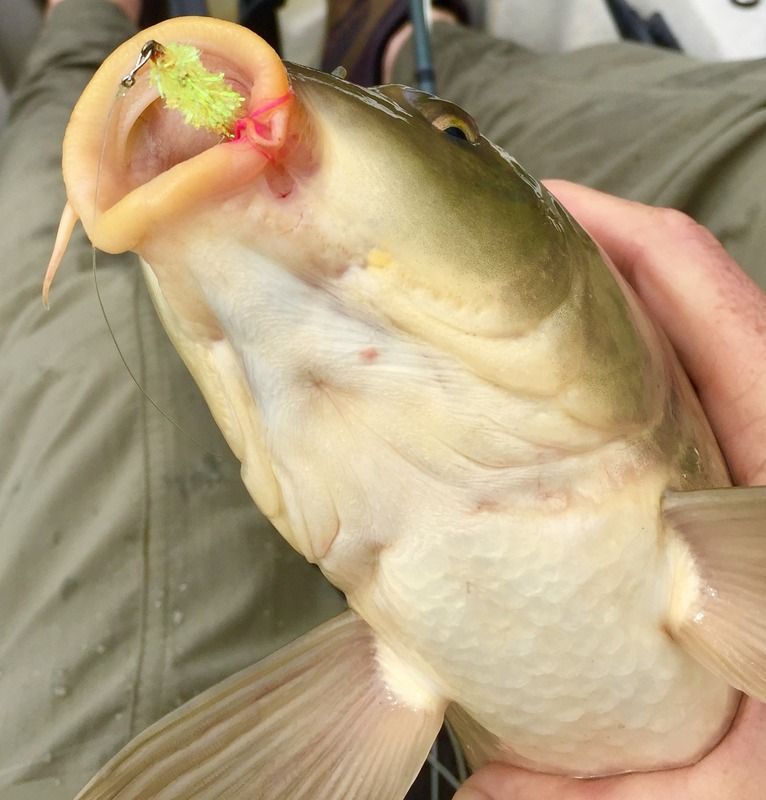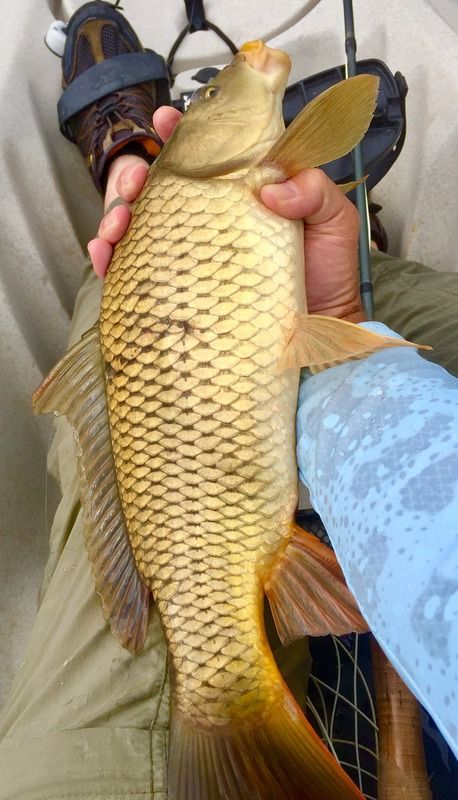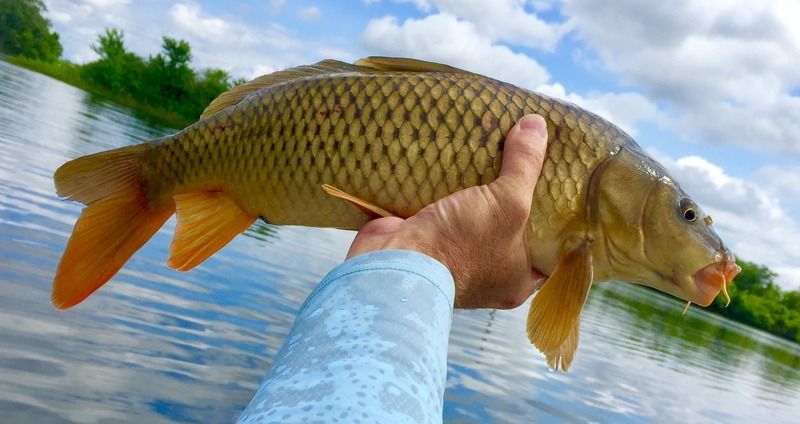 Lots of excitement with only a few fish to show for it. I settled down, took some deep zen breaths, and pressed on. Caught a small catfish...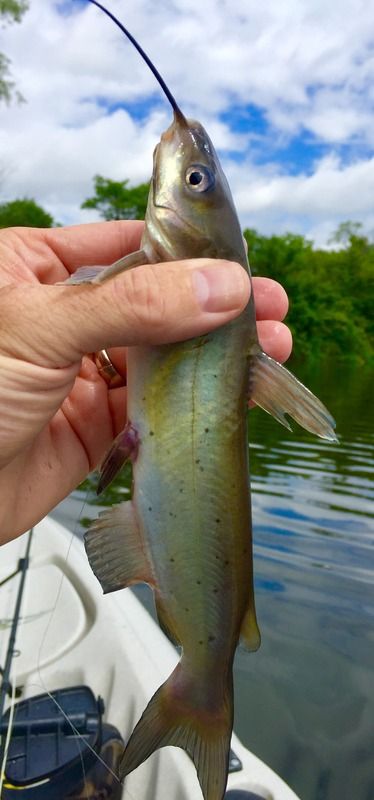 ... then a nicer one (19"), and another carp. The catfish was a heckuva fighter....it bulldogged deep, and did NOT want to come to the surface at all!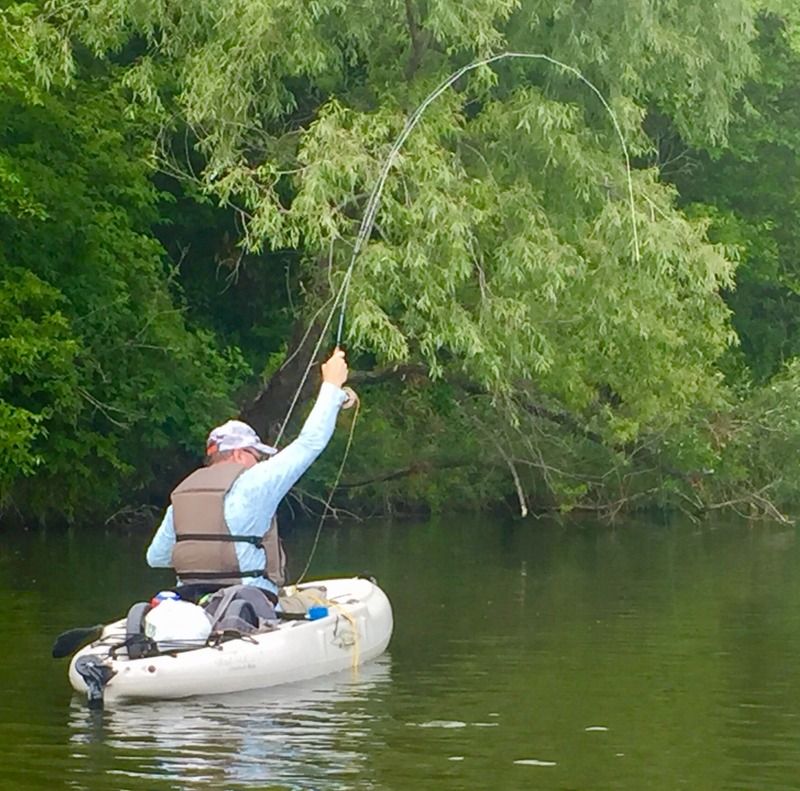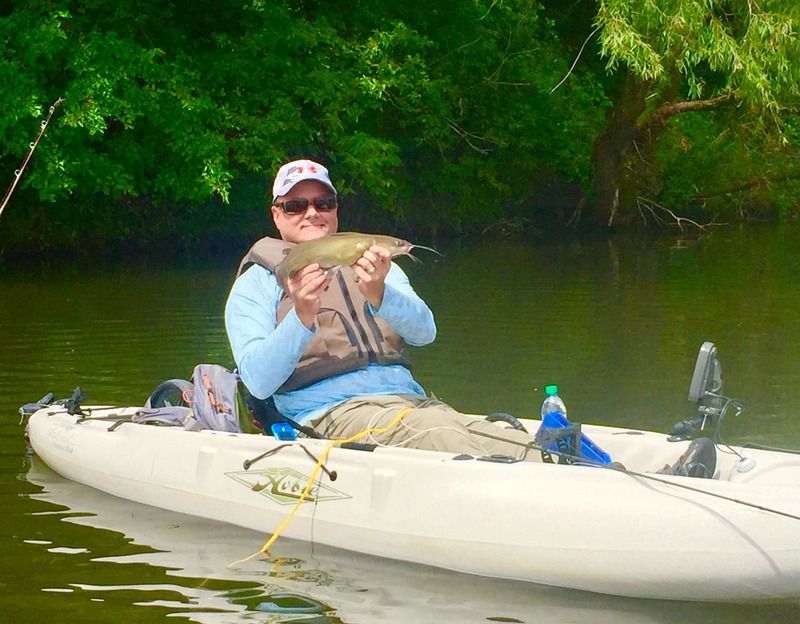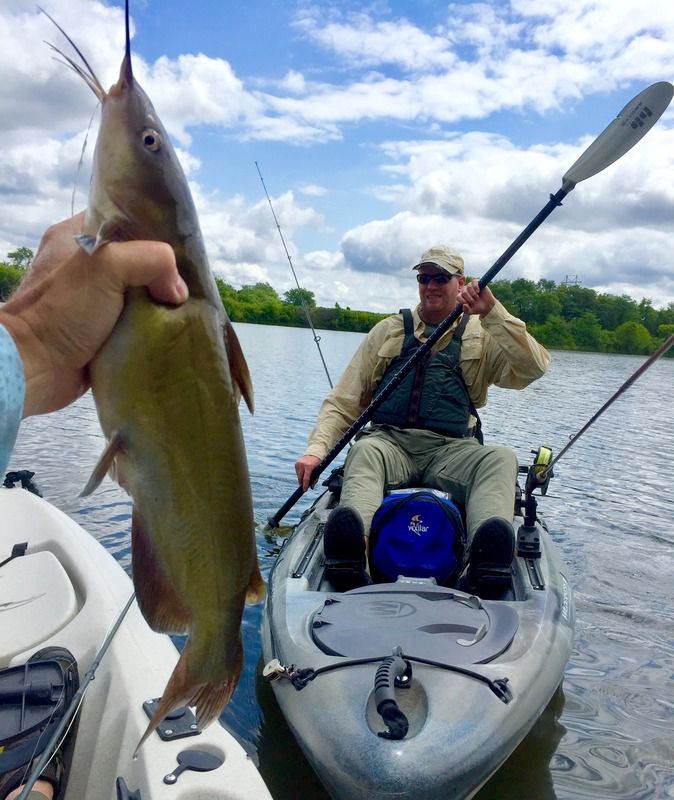 Jay also caught a decent catfish...he really seemed impressed by how strong the fish was!
Action slowed there, so I moved along, looking for maybe some Orangespotted Sunfish, but caught a bunch of small bluegills and a bass instead.
Hit one more spot for carp, and managed to get a decent one...while I was fighting it, his buddy swam next to him for awhile, and came almost all the way to my kayak before finally sinking out of sight. I've seen that behavior many times...where one carp will swim along with one that is fighting on the line. With bass/white bass, they'll often do that, ...like gulls hoping to steal the baitfish from another...but carp don't appear to be trying to steal anything...just kind of buddy-ing up and seeing what's going on. Smart? Social?