We had a week or two of cooler weather in the 50's....surprisingly, the bass were hitting VERY well for the first week or so. That aggressiveness has since tapered off considerably.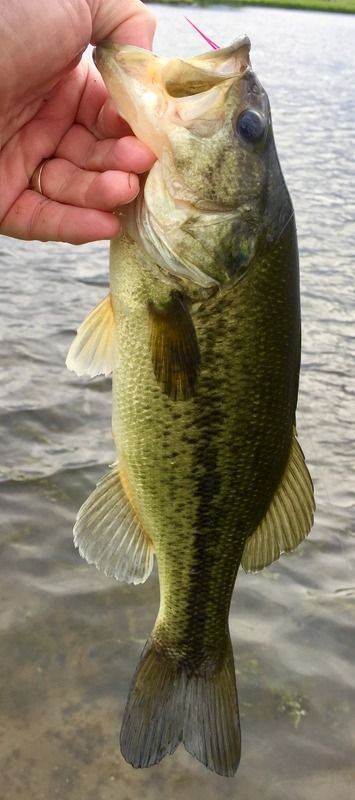 I used to catch a lot of these Green Sunfish...not as many anymore.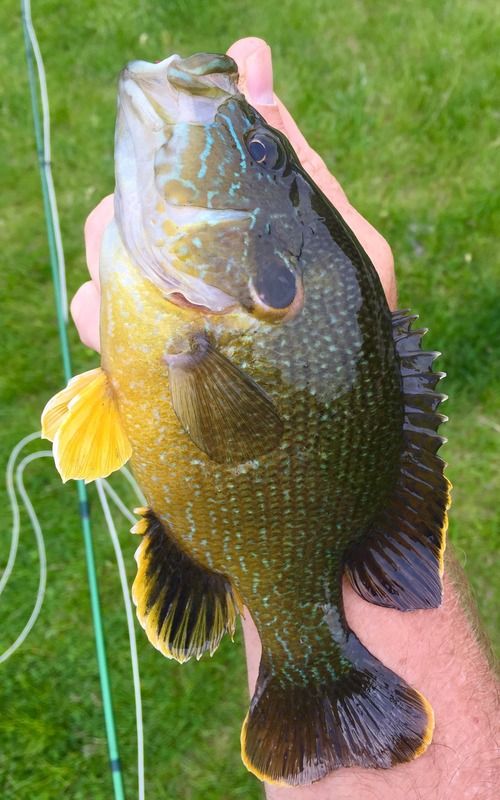 This Bluegill had a lot of orange on it...all the way to the tail!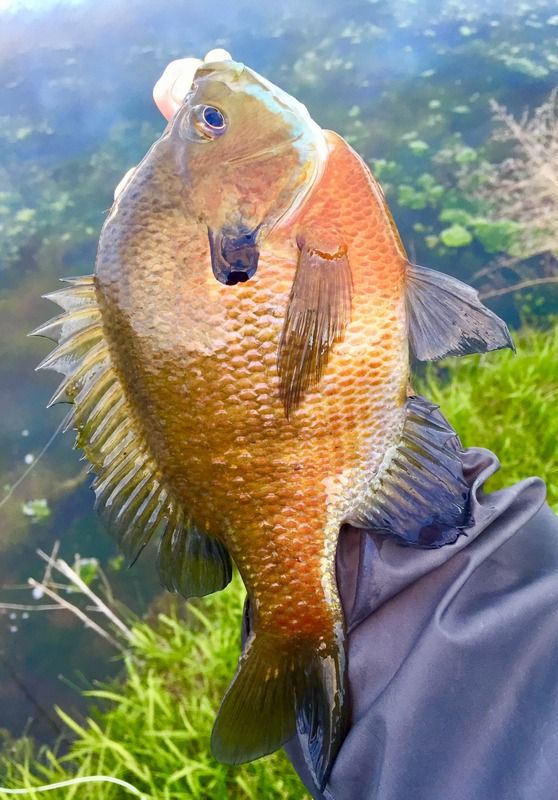 Chunky carp caught during my lunch hour on a Black Ops fly: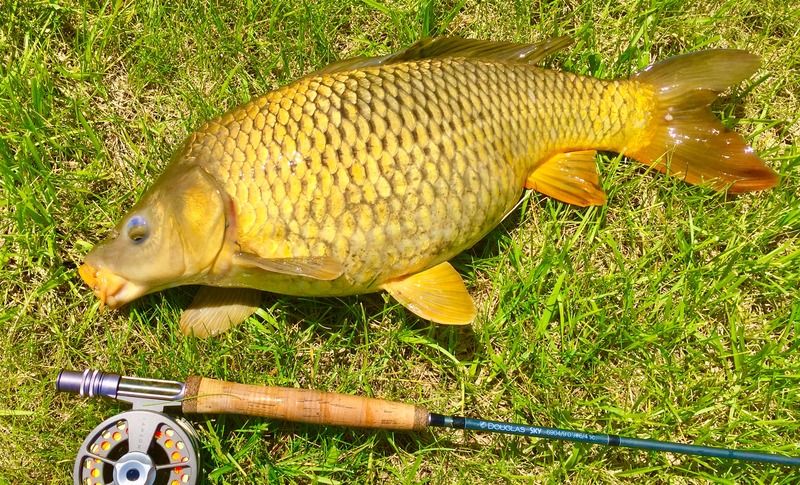 While flyfishing mud clouds for invisible carp, I caught this catfish instead! Actually, it was unintentionally foul-hooked...but still pretty cool. Look how fat it is!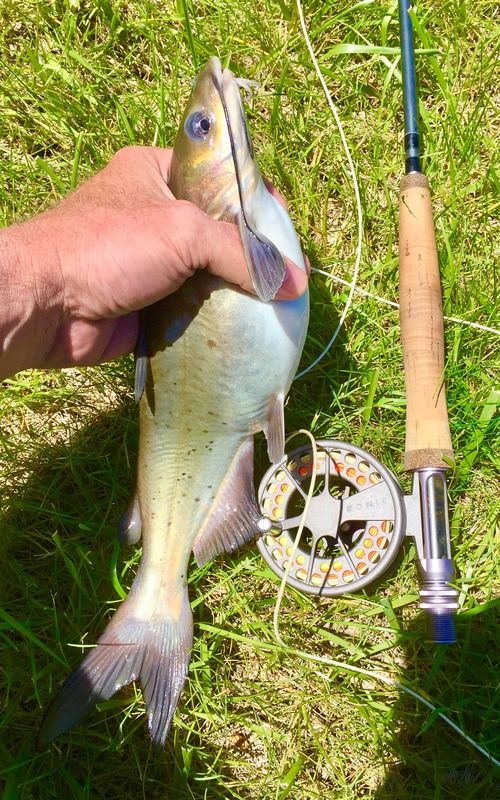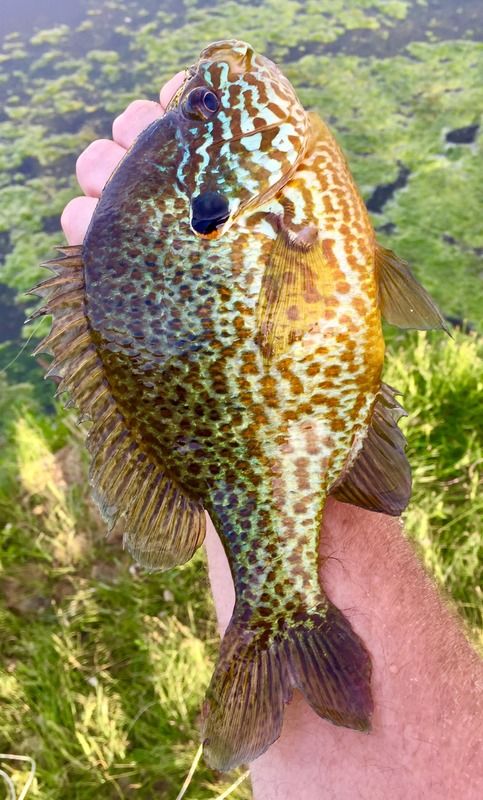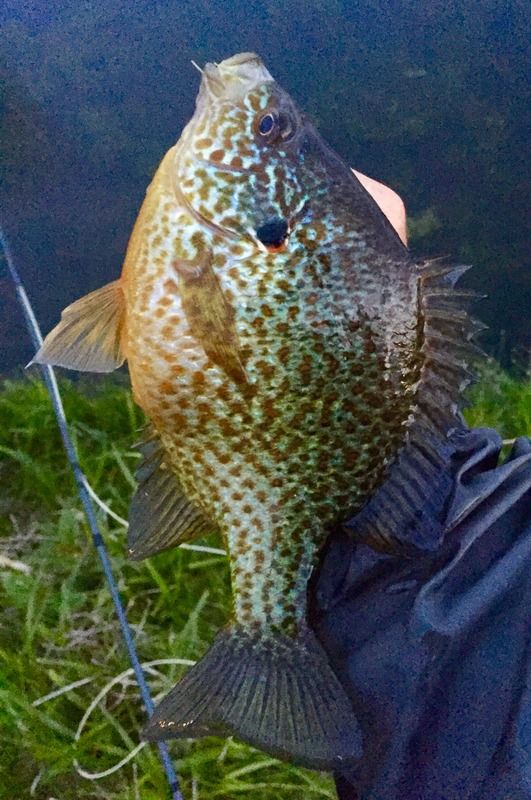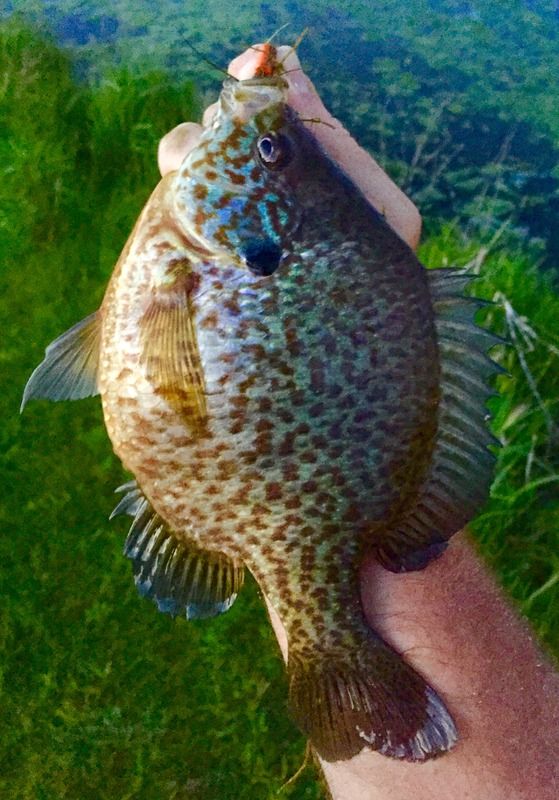 Crappies have been hitting right about dark, near the surface, out away from shore.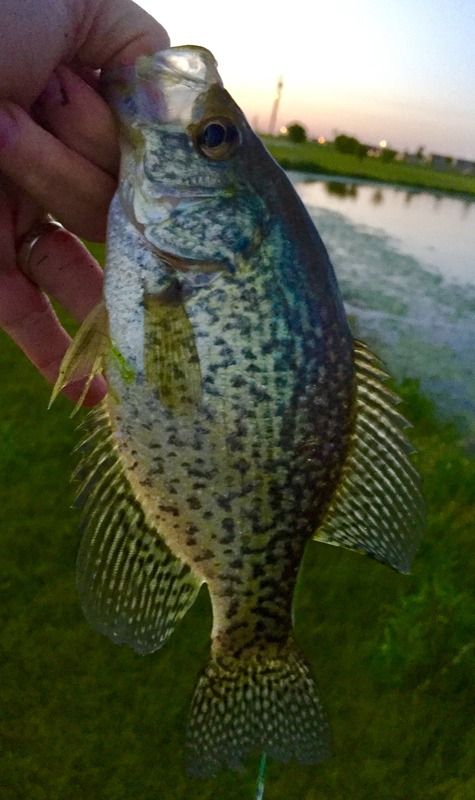 Snapping Turtle: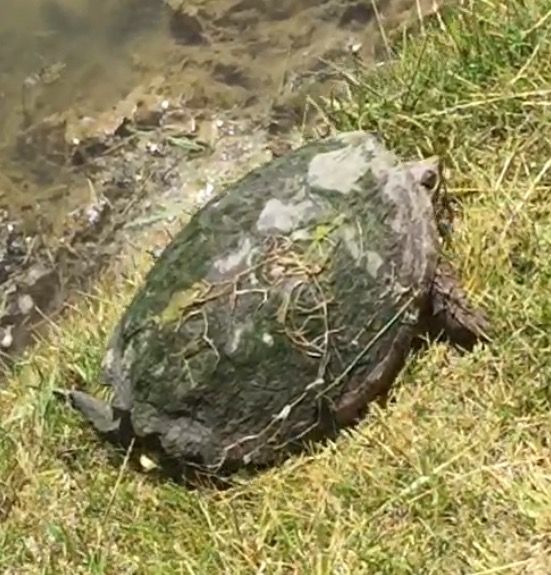 Next generation of lake-polluting crapping machines: