My buddy Jay and I fished Pond #1 in the morning. Ice was 9.25" thick. We caught bluegills and crappies, and Jay added a bass.
Jay with the first Crappie of the day: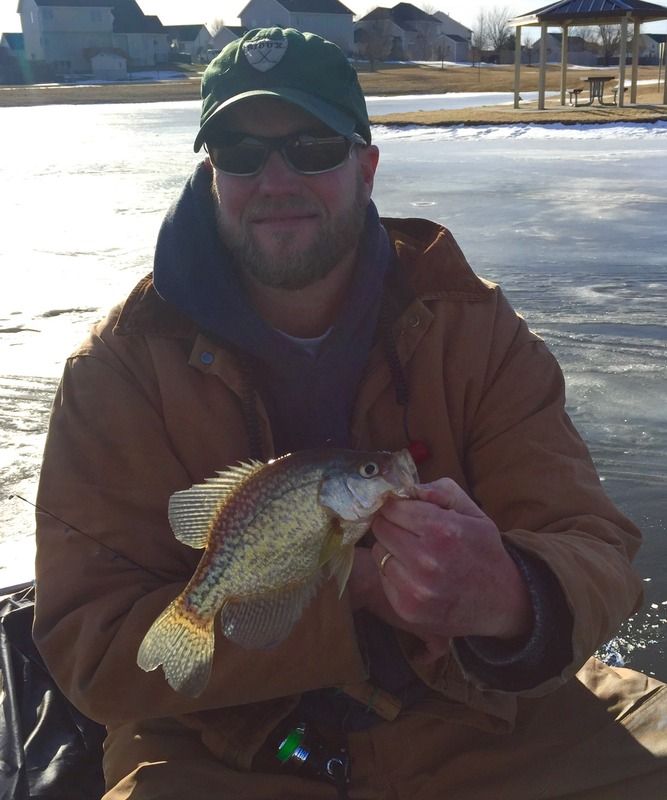 My first Crappie of the day: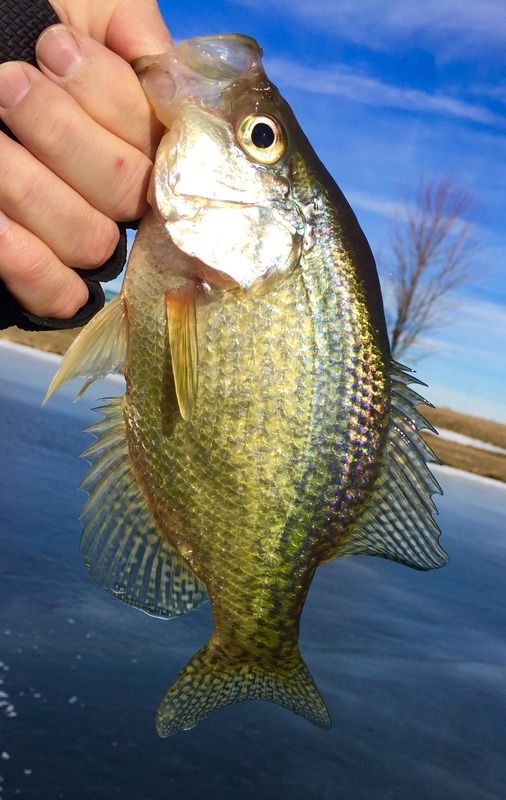 The fishing was slow, and the fish were definitely negative. So, around noon we headed to Pond #2.
Ice was 10" thick here. We were on fish right away, Jay was hammering them non-stop. My fish took 10-15 minutes to wake up...but then they got aggressive too, and I caught fish steadily from the one hole until things finally slowed around 4:30, and I left at 5pm. We caught Crappies, Bluegills, Pumpkinseeds and Hybrid Sunfish. I didn't get any bass...maybe Jay got another one here?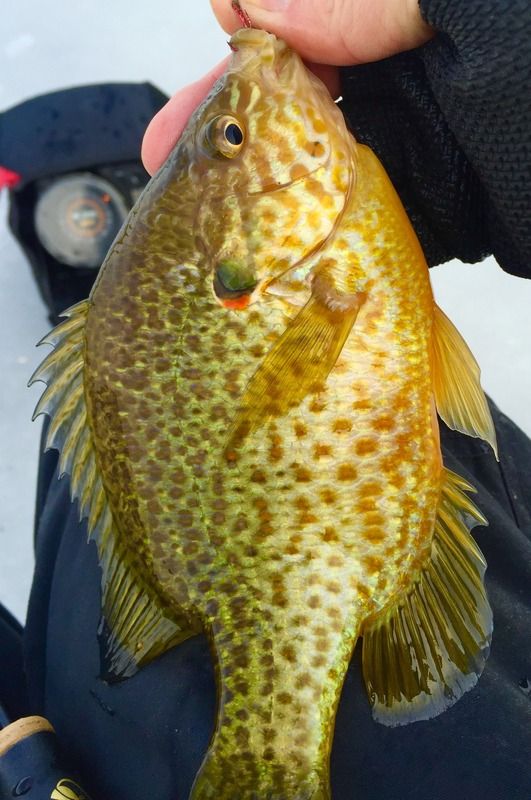 I lost one HUGE fish right in the hole....either a Pumpkinseed or Hybrid Sunfish. And my "fish of the day" was probably this massive beast of a Hybrid Sunfish: