Jay and I fished Saylorville on Sunday, August 3, 2014, from @ 9:30am-1:30pm.
Based on recent reports and Jay's experiences....we really weren't expecting much.
We fished from shore/waded. When we arrived there was a few minor busts in the shallow flooded brush. Jay caught a couple white bass and a largemouth before I started catching a few fish on a topwater lure.
And then it was like somebody flipped the light switch on, and the fish hit on nearly every cast for each of us for awhile. They would hit our lures (yep, I was using spinning gear!) before they would hit the bottom, or they would pick the lure up off the bottom, or they would strike as soon as we started reeling up off the bottom. Crazy. Most of the fish seemed to be in 5'-8' water depth.
I tried, unsuccessfully, using flyfishing gear.
The action slowed, and we gave it up.
I landed 19 Largemouth Bass (all but a couple were 14.5"-17.75") and one 11" White Bass.
Typical Saylorville Bass....small heads, big bodies...HEALTHY FISH that grow up feasting on shad:
Jay landed 15 Largemouth Bass (and had a bunch more jump and throw his lures!), and at least 2 White Bass.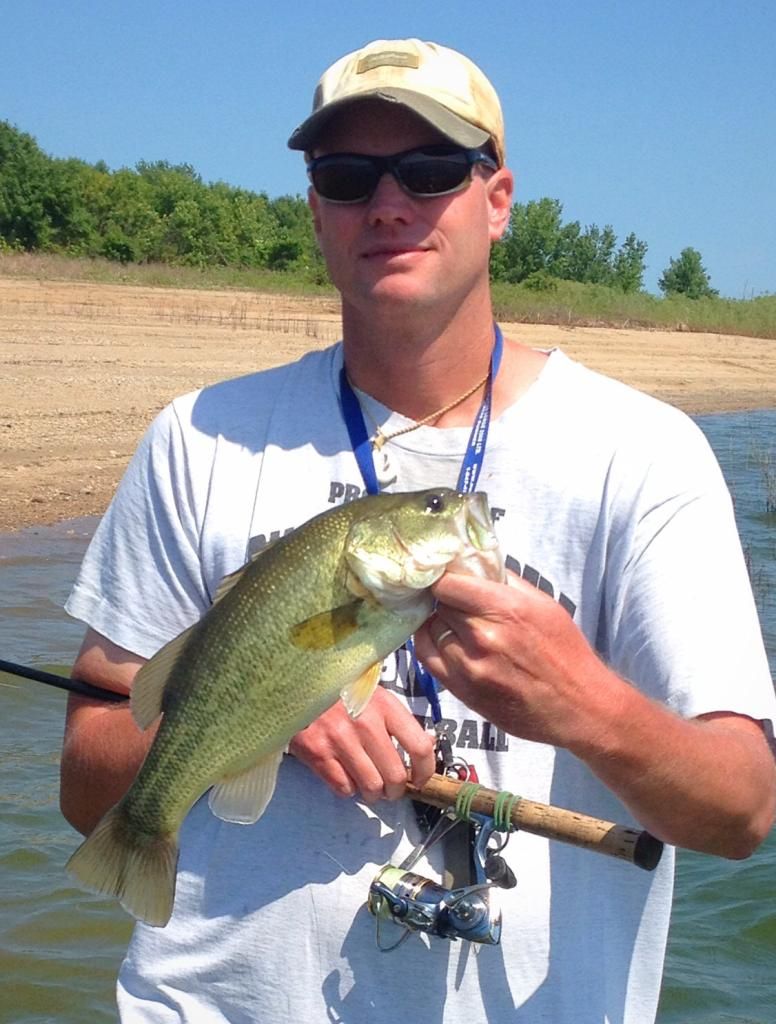 I've gotta say....that's is probably the best bass day I've ever seen out there!
Boat traffic, lake lice, and folks on the beach....the lake was BUSY on Sunday!!