My buddy Jay and I fished Saylorville Lake from shore on Saturday morning...from @ 8:45am-11:45am. The weather was cloudy, 7mph wind from the South, 71 degrees F, and the lake level was 842....6' above normal pool.
Jay and I were hoping for White Bass / Wipers. I took a fly rod for carp, but didn't see any. Jay ended with 2 White Bass, 4 Walleyes. I ended with 12 White Bass, 2 Walleyes, and 1 Channel Catfish.
A couple of boats fished near us most of the time...for the most part they were respectful about keeping distance....Or at least they tried....but I was casting MUCH further than would normally be expected, what with a spinning reel full of fresh Fireline and a slab spoon tied on the end. I was fine with them, though...I spoke with both boats, and we got along well enough. There were a few good busts during the time we were there. Mainly they were too far for me to reach from shore. The boat guys chased them down as quick as they could, but the fish were nearly always gone by the time they got there.
Early on, Jay and I each caught a walleye on slab spoons.
Then we caught our White Bass. It was really slow action...long dry spells between each fish.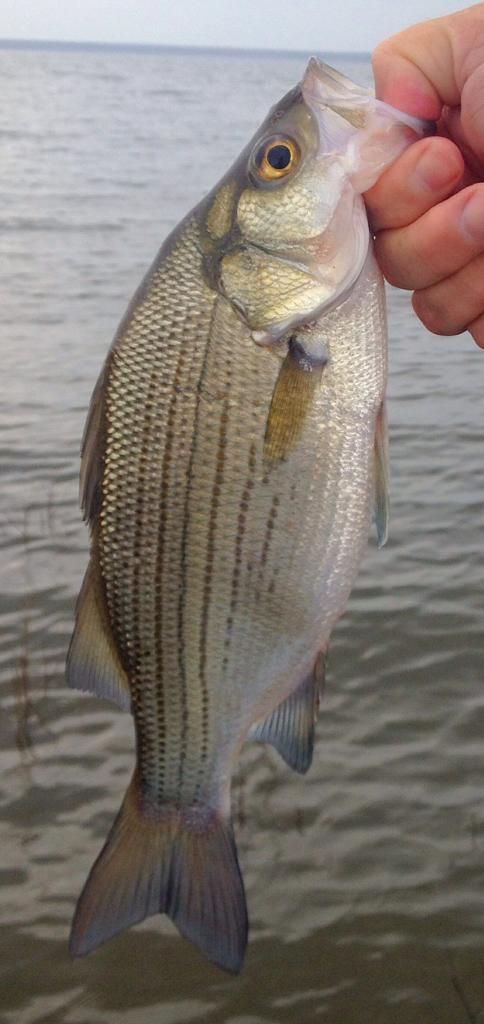 Jay checked out some other spots down the shoreline a ways. When he returned @ 11:15am, he started casting an inline spinner, and caught a couple of walleyes, including a nice 21-incher: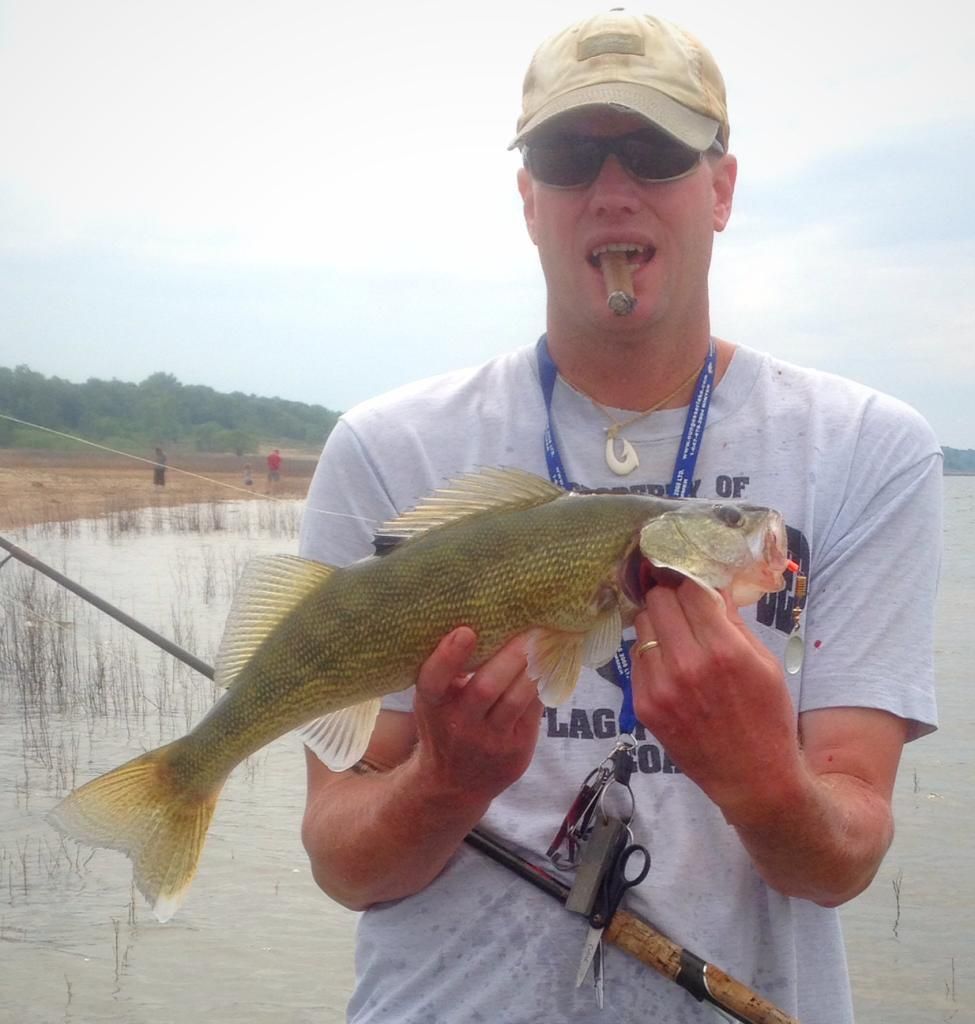 I snagged up and lost my (3rd of the day) slab spoon, so I put on a spinner as well. I cast into shallow water, and caught a catfish: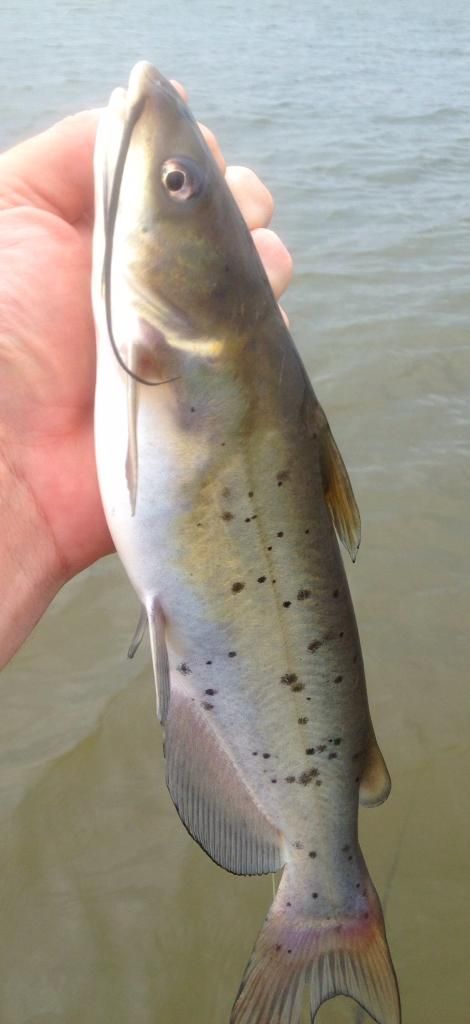 On the very next cast, I had another, better hit. I thought it was going to be a much better catfish, but it turned out to be a nice walleye of @ 19"...and Jay hooked and landed its twin at the same time. A DOUBLE on walleyes...at Saylorville??? A sure sign of the "Alpaca-Lips"!! :)
After the double, Jay caught one more white bass, and then it just died. I had to be home around noon anyway, so we left.
There was a colorful Regatta going on, too: