I flyfished 3 city public ponds over the holiday weekend...in fact I visited each one twice! Mostly I was flyfishing with bass-sized poppers. Fished the wide range of conditions...clear waters on a sunny day, to high muddy waters on a cloudy day. Did pretty well. Caught plenty of bass, with a number @ 15.5". Lost a handful of larger ones.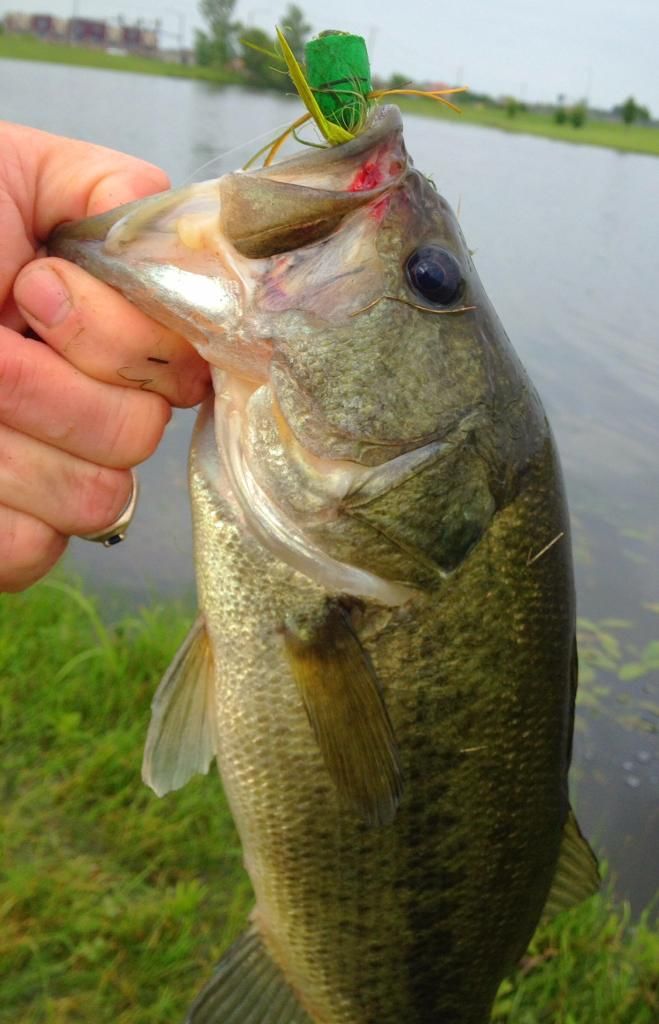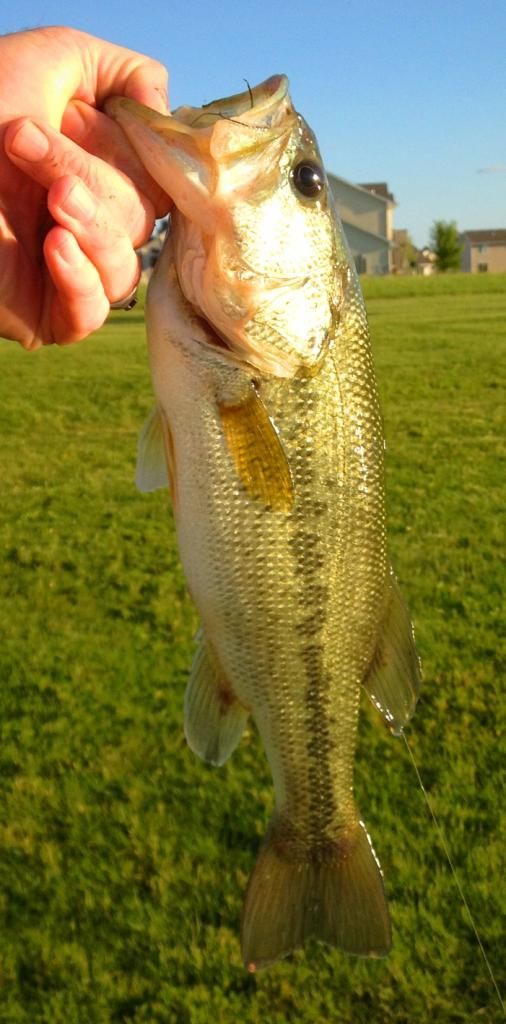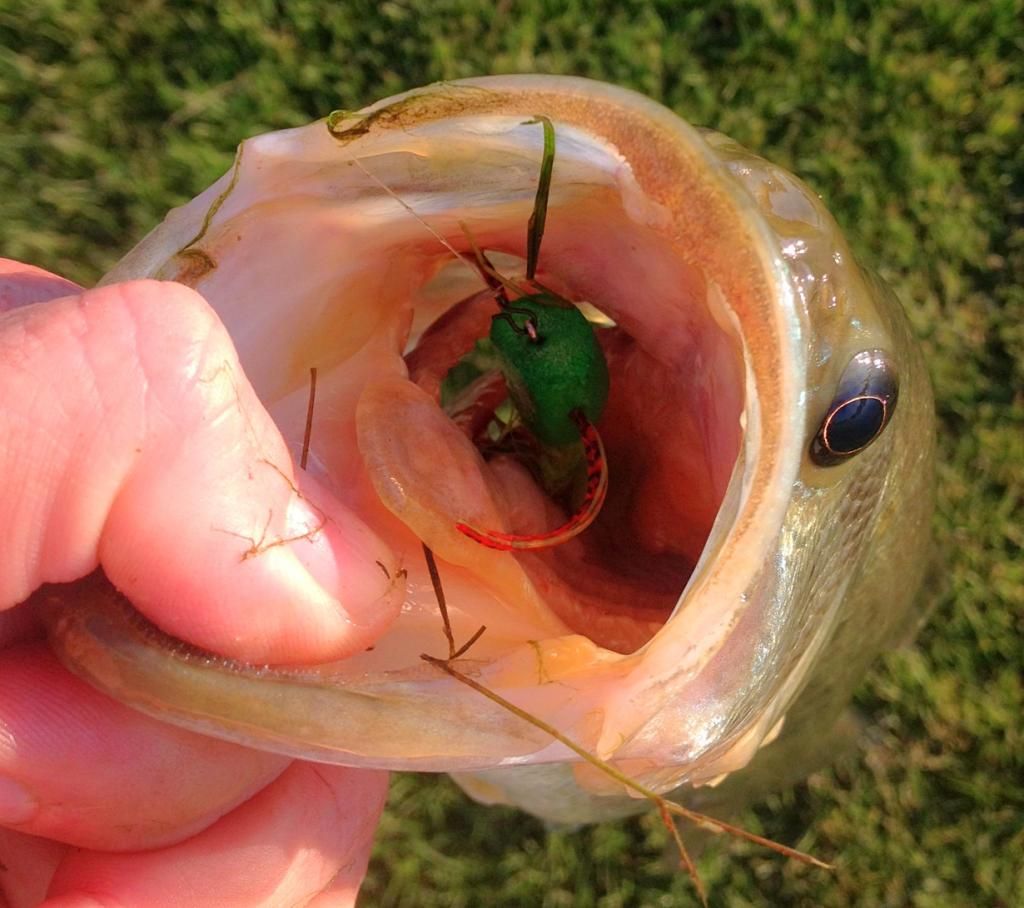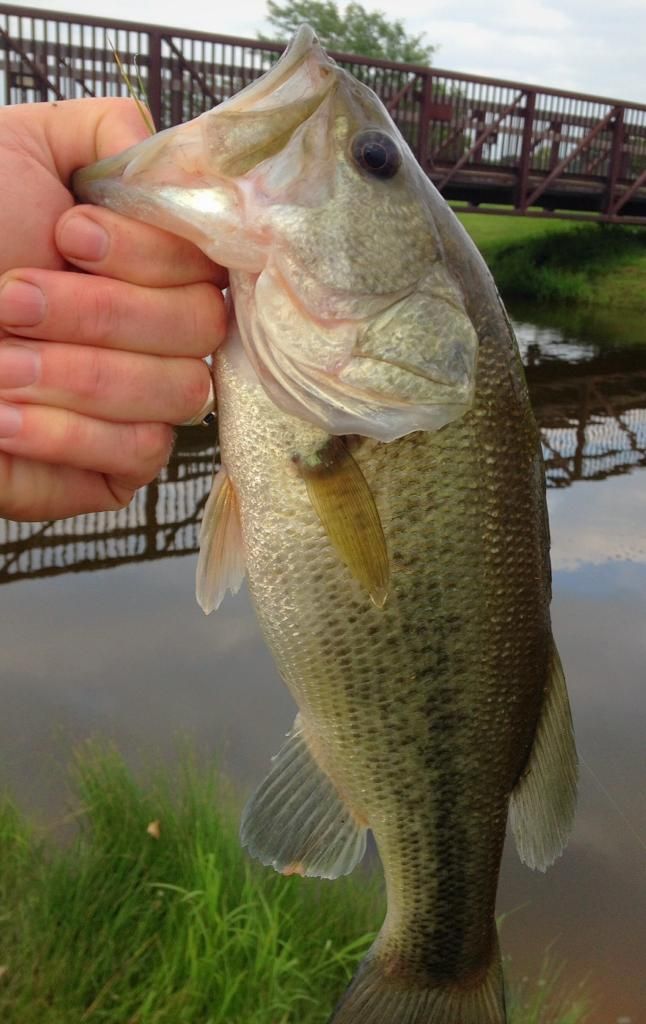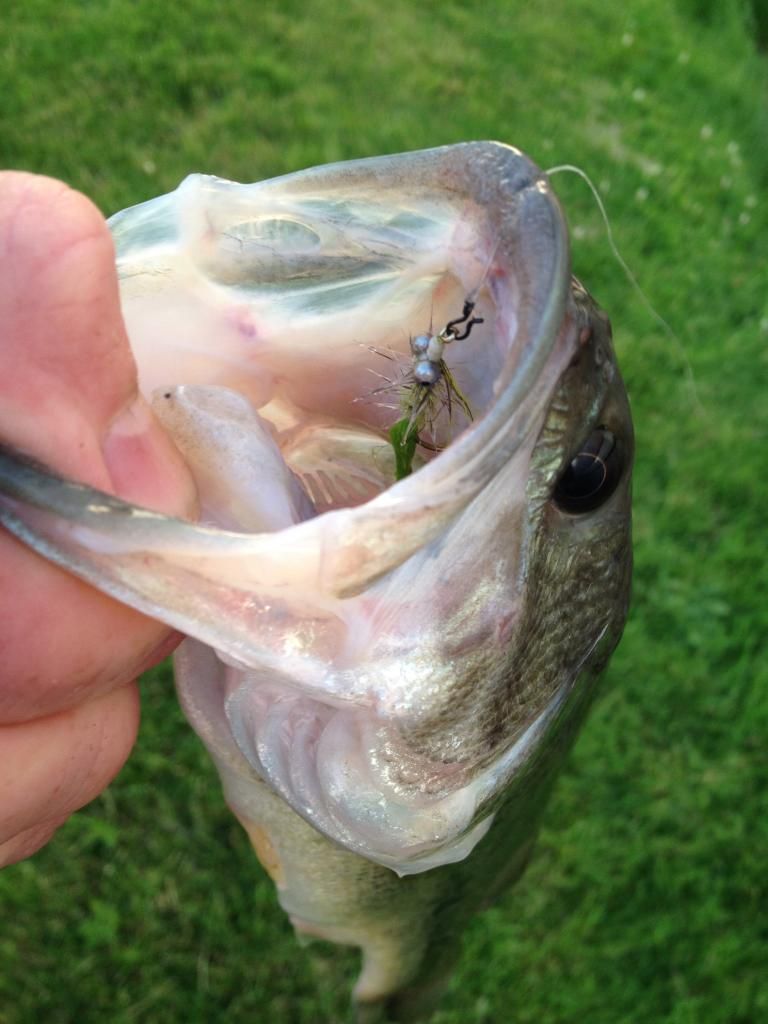 Biggest was a 20-incher that hit around noon on July 4th.
I compared pictures to a 20-incher I caught from this pond in May...and its the same fish! After I caught that fish, a large bass (same one?) started following me around the pond like a puppy...always hanging out right in front of me. Went back a couple days later...and she's STILL following me around! She won't hit any flies, but likes to attack small bass, bluegills and crappies I catch...knocks them up right out of the water like a trained dolphin!
Anyway...I also caught bluegills, crappies, hybrid sunfish, and green sunfish.
On July 5th, after we got 1.4" of rain earlier in the day, all the ponds were high and stained. I was still able to see quite a few Common Carp in one pond (way more than I expected to see) feeding along the shoreline, making even muddier water. I started flyfishing for them. I hooked 3. One wrapped me around a metal post twice before breaking off. The second charged for deep water and thrashed before throwing the hook. The third one gave a HECKUVA great battle...and I finally won one! My 2nd biggest carp on a fly rod, 30". A fellow whose fly-carping credentials and opinion I trust greatly guesstimated the weight @ 14-16 lbs. Not bad on a 6wt fly rod with 8 lb test tippet!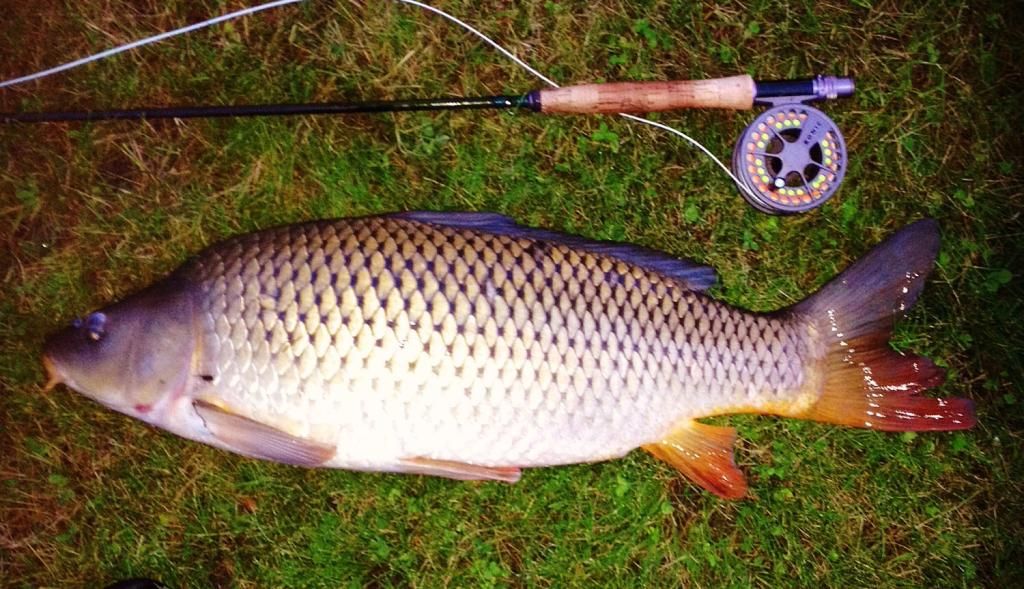 In the flooded grass around one pond, I saw small pods of baby bullheads"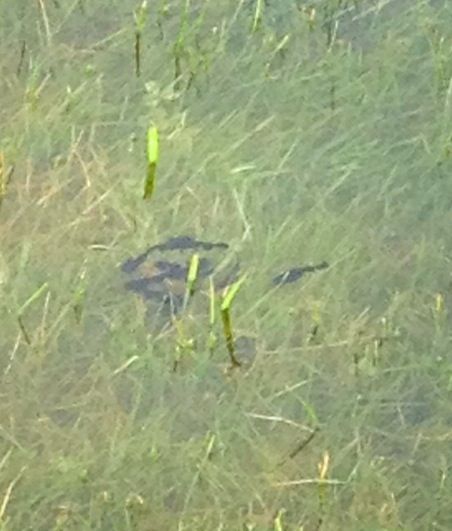 As a fitting end to the Independence Day weekend, I noticed the Red-White-Blue colors of the sky last night: