Flyfished last night at a pond that SKUNKED me during the ice season. Turns out, there ARE fish in it!
I caught over 20 Bluegills (biggest by far was 8"), 5 Crappies (to 11"), 4 Pumpkinseed Sunfish (to 8"), 7 Largemouth Bass (to 14"-15"), and 1 Hybrid Sunfish that seemed HUGE (but measured at 9.25").
Also saw some Grass Carp.
Here's the beast Hybrid: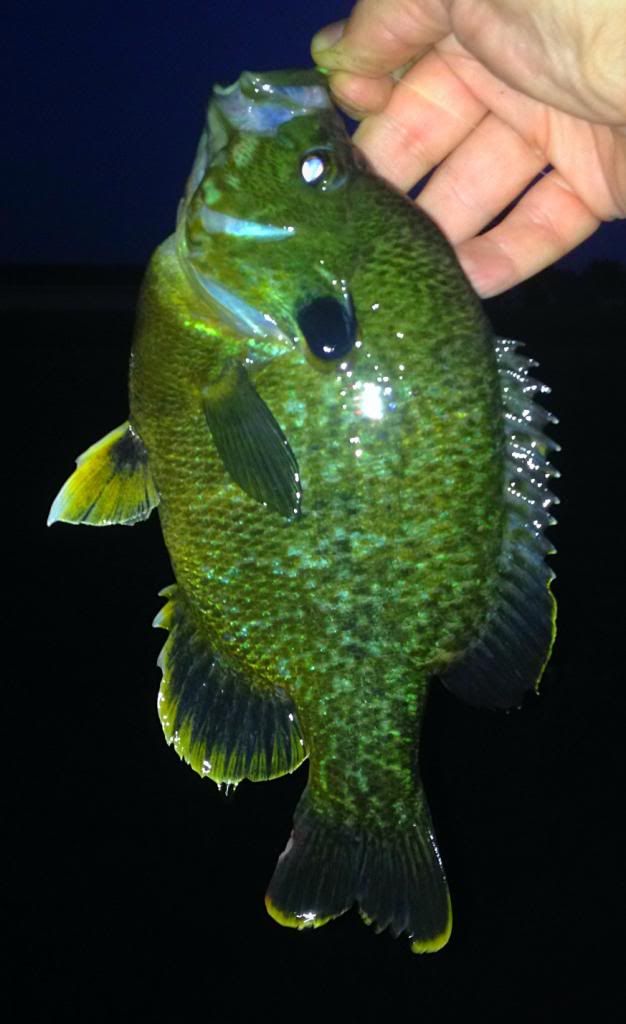 And here's a Pumpkinseed. I thought maybe it was too dark out (I was wearing sunglasses), so I took a picture with and without a flash. I thought the differerence was interesting: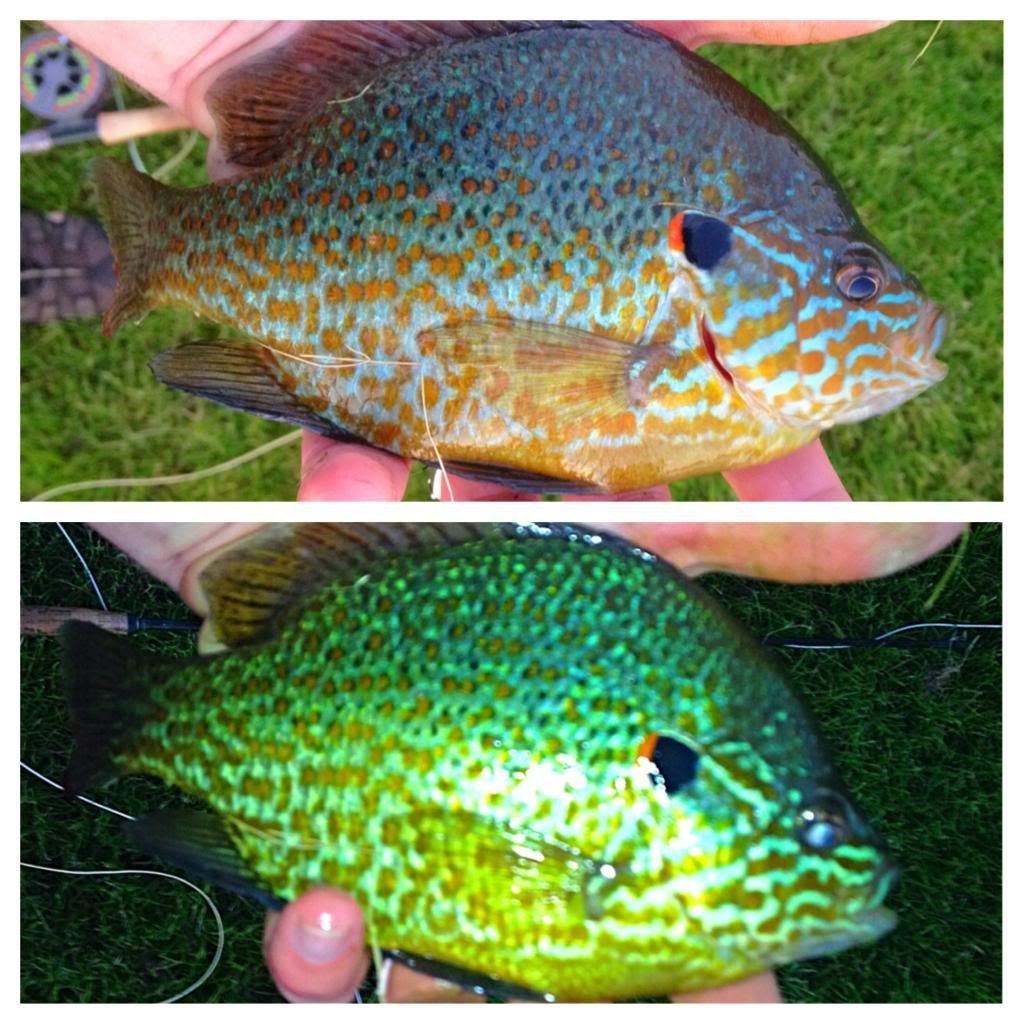 Most of the fish were caught on a chartreuse microjig under an indicator.