Got back late Thursday night from a weeklong Spring Break trip with my family. We had a great time, saw lots of cool stuff. We saw Howler monkeys, white-faced monkeys, lots of big lizards and smaller colorful ones, geckos, big toads, coati mundi, beautiful birds and butterflies, hermit crab...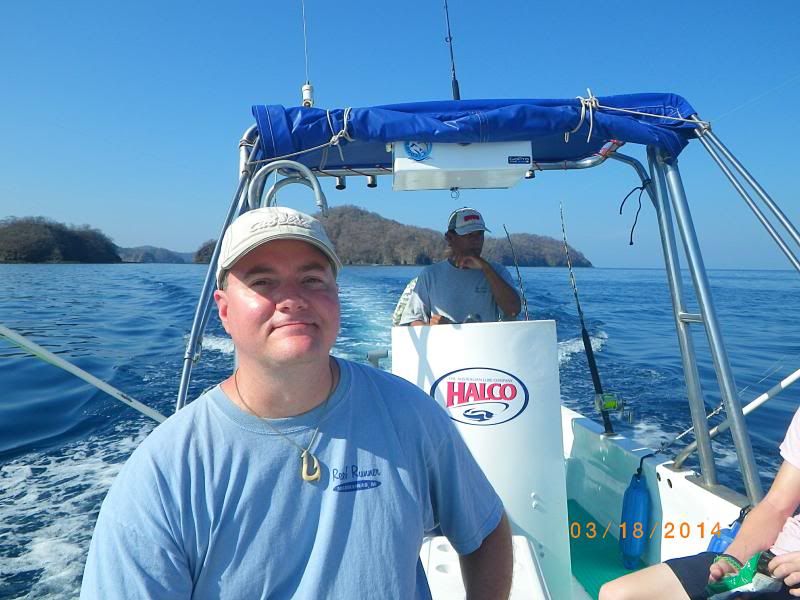 I scheduled one day for us to do some saltwater fishing. The sights were beautiful. Lots of islands and sea arches/caves. We saw sea turtle, dolphins, frigate birds and brown pelicans, MANY devil rays (many jumping, many just sticking their wing tips above water)...and lots of fish.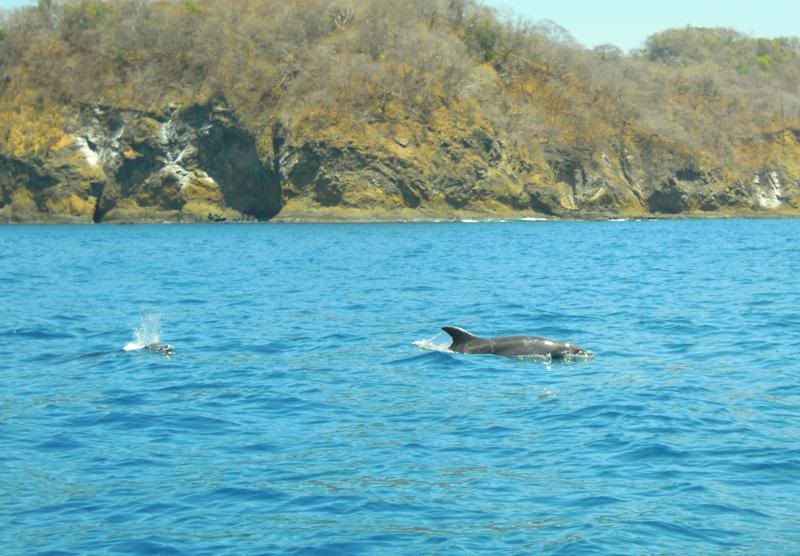 First disclaimer: this is near the end of their dry season, and fishing really picks up starting in late May or June. Second disclaimer: we didn't bottom fish any reefs for some reason...I kind of expected to, since they seem to have some really nice Cubera Snapper in the area...instead, we spent some time trolling and some time casting shallow running and surface plugs with heavy spinning gear.
We found baitfish along the rocky sides of a bay that had a sand beach at the back of it. The first mate, Mauricio, started casting a saltwater Rapala. He hooked a couple Crevalle Jacks, and my son and daughter each fought and landed one. The fights were surprisingly long! This worked in my favor, because the kids were both worn out and they let me land all the rest of the fish! :)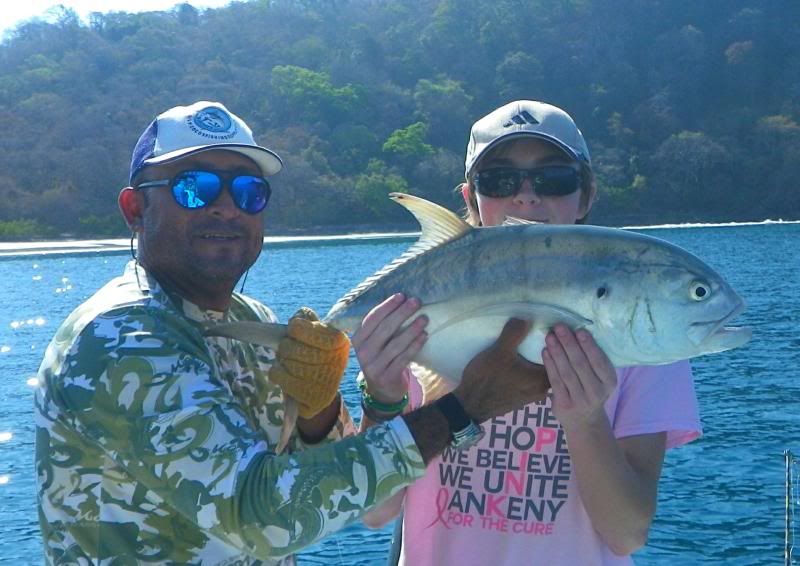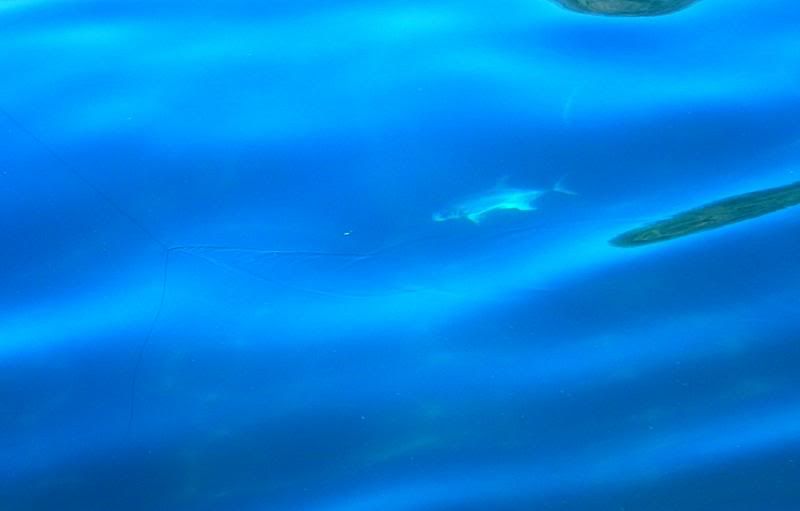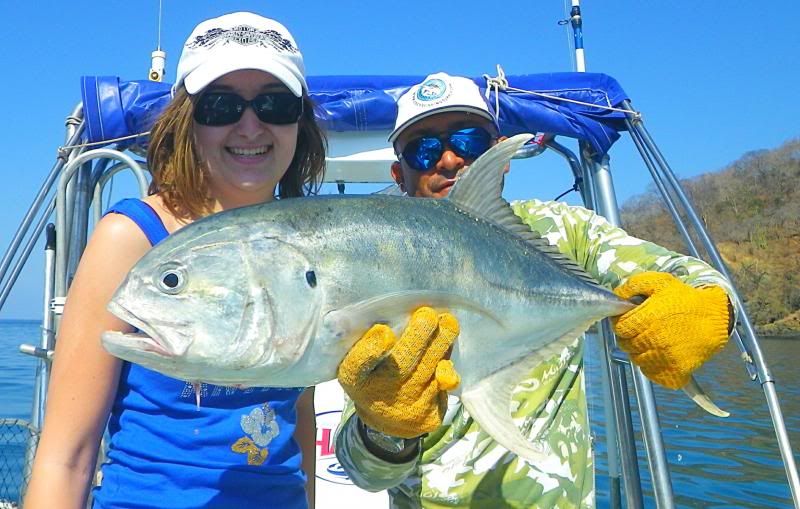 Mauricio then set me up to cast with a rod. Heavy spinning gear, lots of work to cast the big plugs! Every time I cast, it sounded similar to all the line coming off a gas-powered trimmer/weed whacker! I had some good follows, before a boat came in with a couple of divers. As soon as the divers got in the water, the jacks disappeared.
We left that bay, and cast around a nearby island, where I picked up a jack on a topwater plug.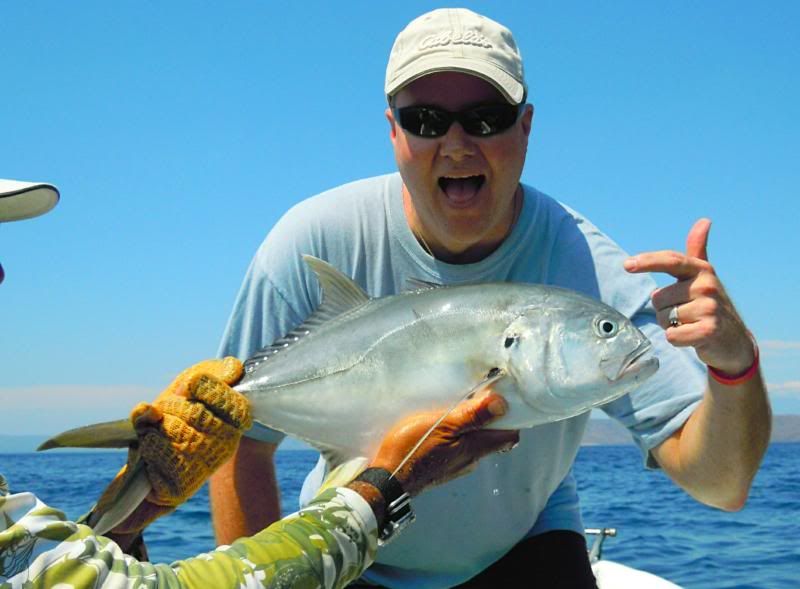 We trolled for a few hours. I got 3 Skipjack Tuna, and a "baby" Mahi Mahi of about 39" (my guesstimate). I had caught the jacks and tuna before, so I was excited to catch something new!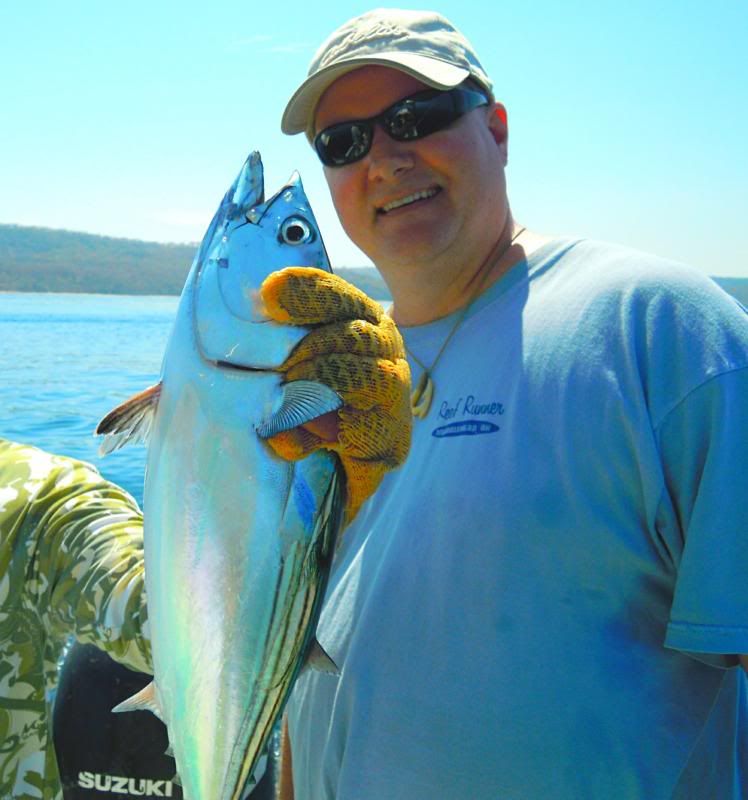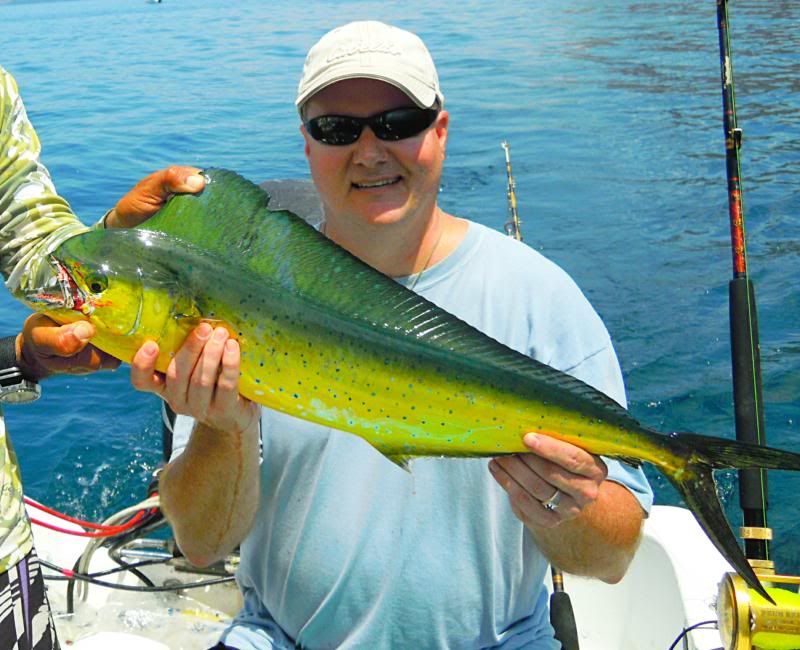 They cleaned the Mahi for us, and we had one of the restaurants at our resort prepare it for our dinner. HEAVENLY!!
Great trip!
Oh...and I almost forgot! Here's a short video clip I took of a "Tuna Frenzy" we trolled through: