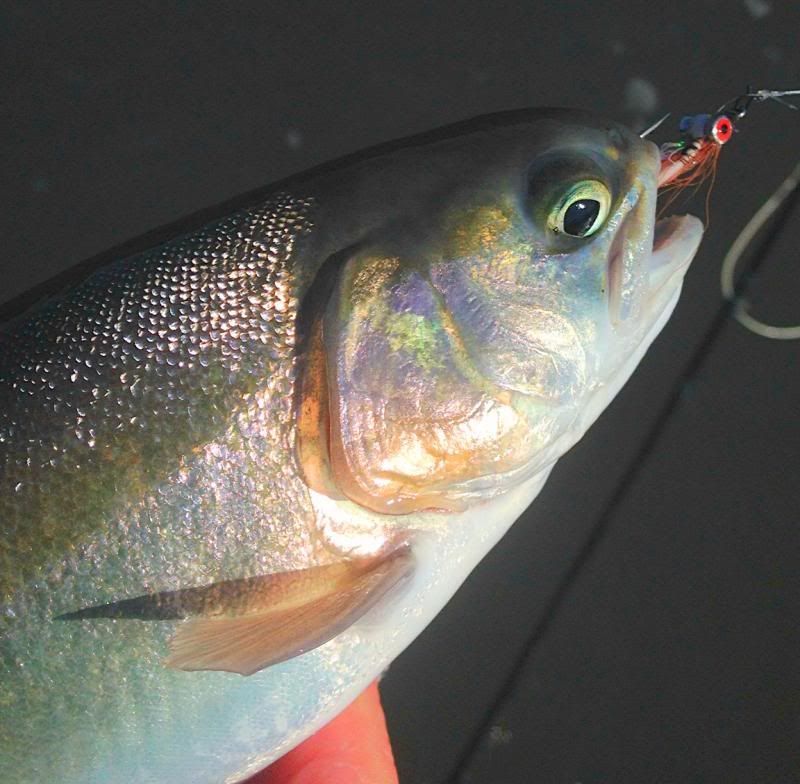 I'm writing this on Tuesday, and it was 11 degrees F on my way in to work today, and it was snowing yesterday. BRRRR!
On Saturday when I fished, it was much warmer...a comparatively balmy mid-40's. Sure, my fingers were cold, but the real killer was the WIND. It was screaming steadily at 22 mph, and gusting to almost 30 mph!
I was standing knee deep in the water, and the wind and waves factored greatly in creating a mudline downwind along the shore for at good 30 yards or more. Tough conditions.
Fishing was slow, or at least the catching was. I felt I had plenty of strikes, but most were single strikes. Previous trips to this lake had fish that would strike 2 and 3 times or more before getting hooked.
I tried a number of patterns. I landed 5 trout, and caught at least one each on a Chili Pepper, a BH Black Woolly Bugger, a brown-over-white Clouser Deep Minnow, and a Big Hole Demon.
Extended forecast says its going to warm back up a bit over the next few days. I'm looking forward to that!