What started out as a morning with hail and rain, turned into a decent afternoon of light scattered rain mixed with sunshine. By late afternoon, the air temps had reached into the lower 60's, and the wind wasn't too terrible. I had to go fishing!
I visited a local pond where I hoped to flyfish for Bluegills. With the recent cold weather, and this day's rain, sun, and warmer temps...its hard to predict how the fish are going to react. I hoped they liked the warmth, and it seemed like they did.
I ended up landing at least 15 Bluegills in 2 hours of fishing. The bigger surprise was that I also landed 8 Crappies, and lost a couple others! Now...I know there are crappies in this pond, I catch a few every year. But they are fairly rare. I would guess that most years I don't catch 8 crappies TOTAL from this pond, so catching 8 in a couple hours this day was as amazing as it was unexpected! They weren't real big...all probably 10" or less, but they were really healthy-looking, and fought well.
Most of the bluegills hit earlier in the evening, and were caught on a Brown "Rubberlegs" nymph with yellow legs. The Crappies hit later in the evening, and were all caught on a red microjig with a chartreuse tail suspended under an indicator.
Other than the willing Bluegills and bonus Crappies...one more thing made the evening pretty special. The sky. It was absolutely beautiful and ever-changing all evening...so I kept snapping pictures of the sky in between catching fish.
Enjoy!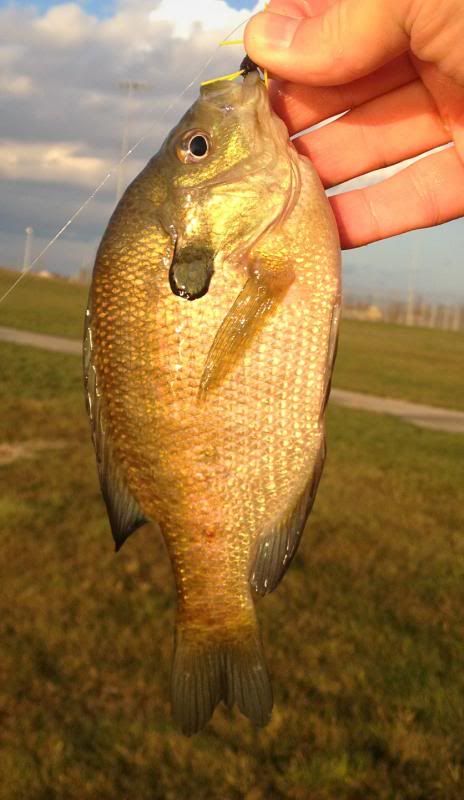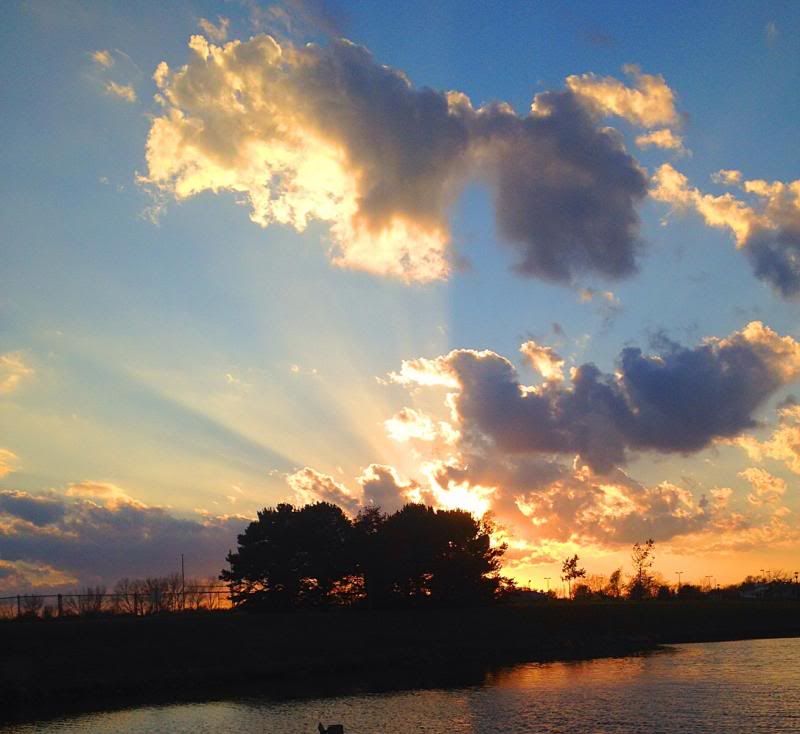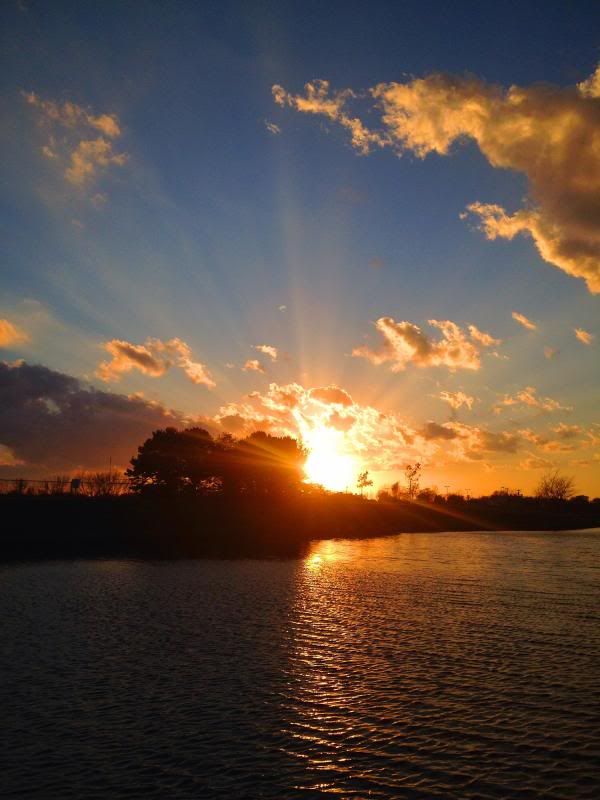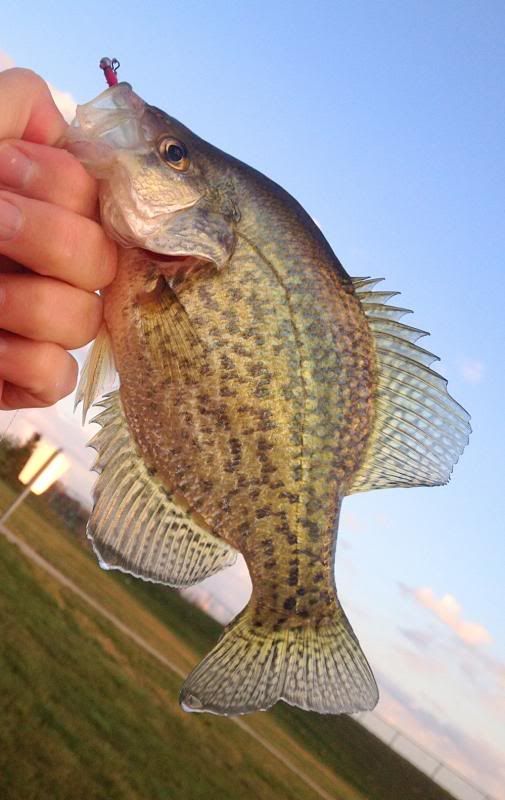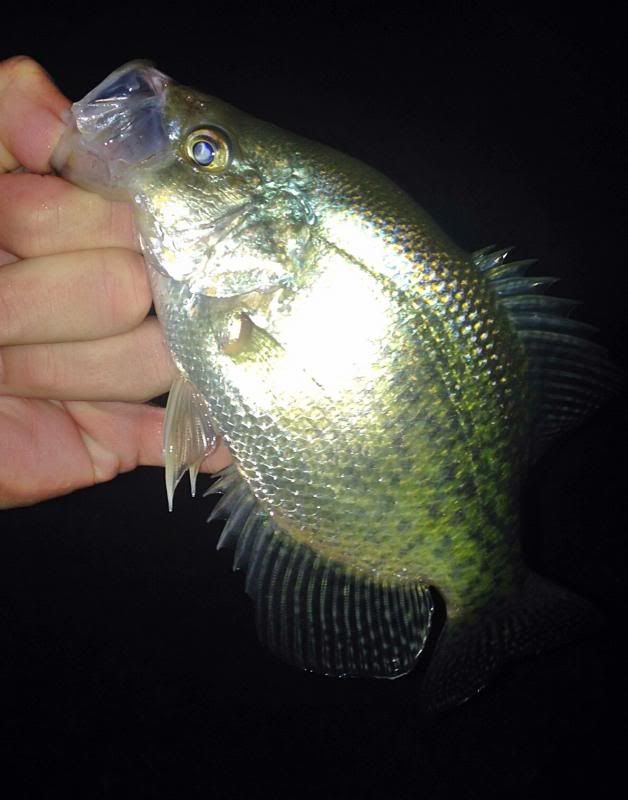 And then later, my family and I went to see the movie "Thor" in the theatres. When we got home, the moon was playing with the clouds, and it was pretty cool! Hopefully this GIF file works: