Its that time of year when the DNR stocks trout in a handful of lakes across Iowa, as part of their Urban Trout Fishing program.
On Sunday afternoon, I visited one of the lakes that were stocked on the preceding Friday. The lake is 22 acres in size. I wasn't there on stocking day, so I don't know the exact number, but typically they stock 1,500-1,800 trout at a time here. I fished for quite awhile before I found a few fish. The ones I found seemed to be "loners", not grouped up like they sometimes are. I caught 13 while flyfishing, and lost a nice bass around dusk. The bass jumped 3 times, dove, and then the hook pulled free near shore when I attempted to horse it in order to land it.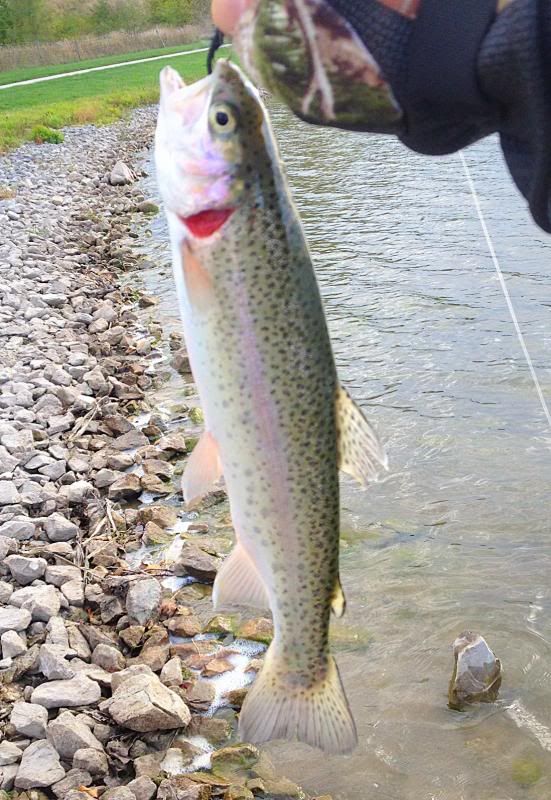 I took Monday off work to flyfish it again. This time I found more fish, or maybe they just hit better in the mornings? I caught 30 in the first hour before it slowed down. It was slow but relatively steady fishing the rest of the day. I ended up catching 107 trout, and 1 smallmouth bass. That was way better than the day before! Now, yes, that's a lot of fish. My previous best was 88 fly-caught trout in a day, and a friend of mine had caught 42 while flyfishing on Sunday morning. First, I hoped to beat his number, then I wanted to beat my old number, and then I was so close to 100 that I just had to keep going....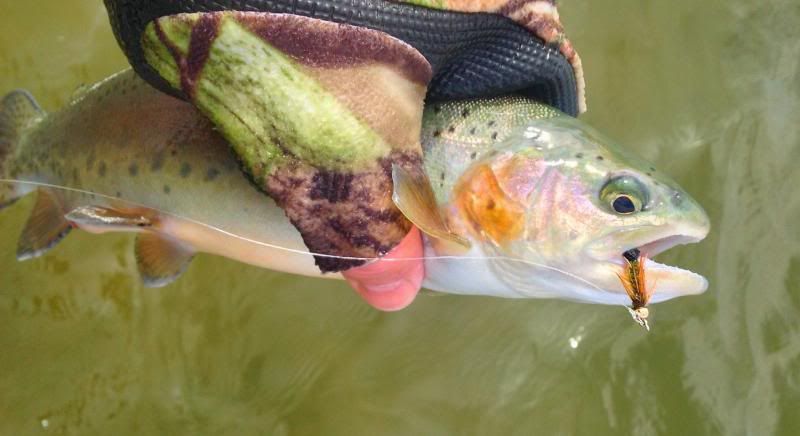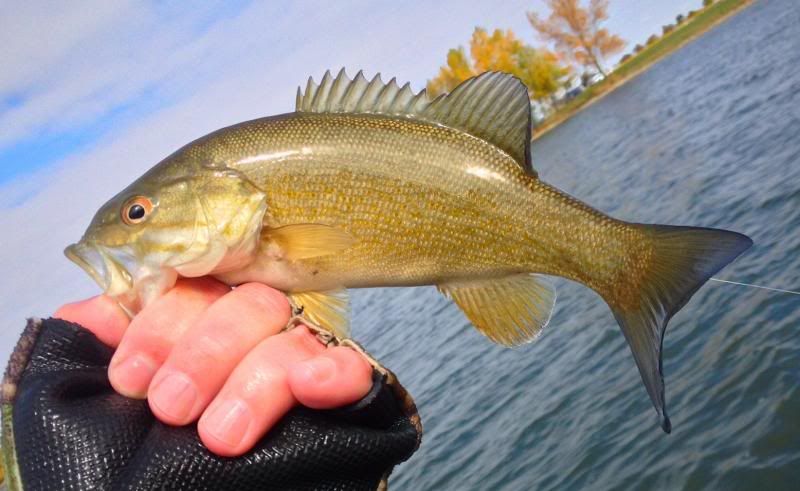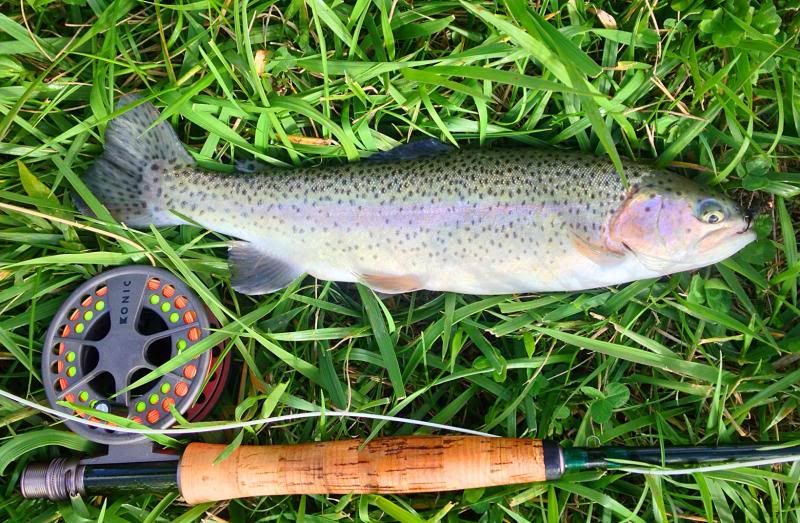 I had skipped lunch (it was in my car, I just didn't want to take a break to walk over and "refuel"!, plus it was cold...(started out at 35 degrees F, but eventually climbed to 48 degrees), windy, and I was standing calf deep in the water all day wearing some hip waders. When I got done...I suddenly discovered I couldn't feel one foot. My back was sore. By the time I got home, I could barely stay awake. I WAS BEAT...happy and satisfied...but BEAT! And...I think I burnt myself out. I wasn't that excited to go the next day, so I didn't.
I'm wondering if I should have left sooner...but what would you do? The fish were biting, and there was nowhere else I needed to be. Catching fish has always been my favorite way to pass the time.