Jay, Jeff, Chris and I have been heading to Nungesser Lake, Ontario every-other-year since 2001. So, this was trip #7.
We had another great trip! We had some great rainbows (the light-refraction-on-water kind, not the trout kind), very decent weather, and caught some good Northern Pike, Walleyes, and Yellow Perch.
Our group managed 3 Northern Pike over 40". We caught plenty of walleyes over 20", with the biggest being a 26-incher that I landed. We also caught a few Yellow Perch up to almost 11". We saw and caught a few more Horsehair Worms once again, as well as some big leeches. Both of those are just a little creepy!
The fishing had its ups and downs. Typically fishing was good either in the morning or in the afternoon...but not both. The water was warming up fast, and the fish were transitioning from shallows to deeper waters, and seemed confused on just where exactly they should be...which caused us to do a lot of fruitless searching trying to find fish willing to eat. A hot spot one day would often produce almost no fish just one day later. That's all part of fishing.
First, the Fish Pics: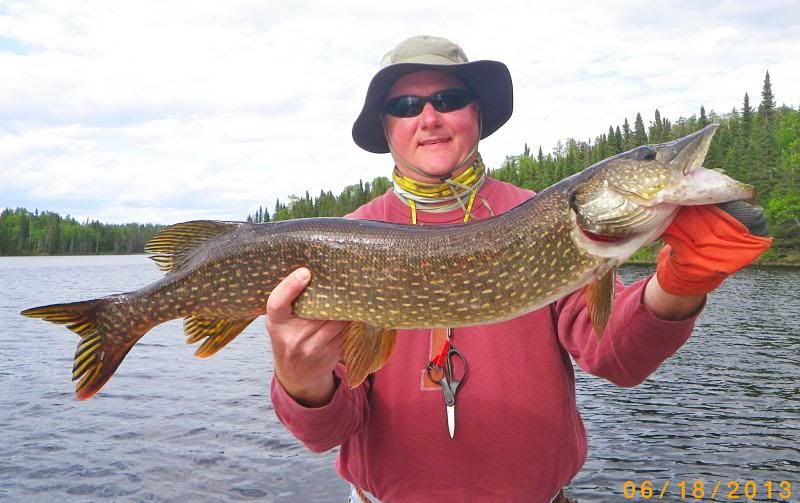 34" Northern Pike, my largest of the trip.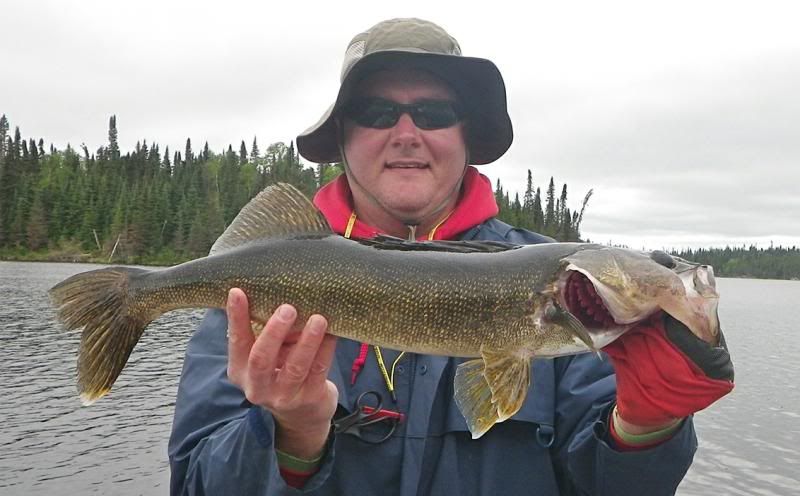 26" Walleye, THE largest of the trip. :)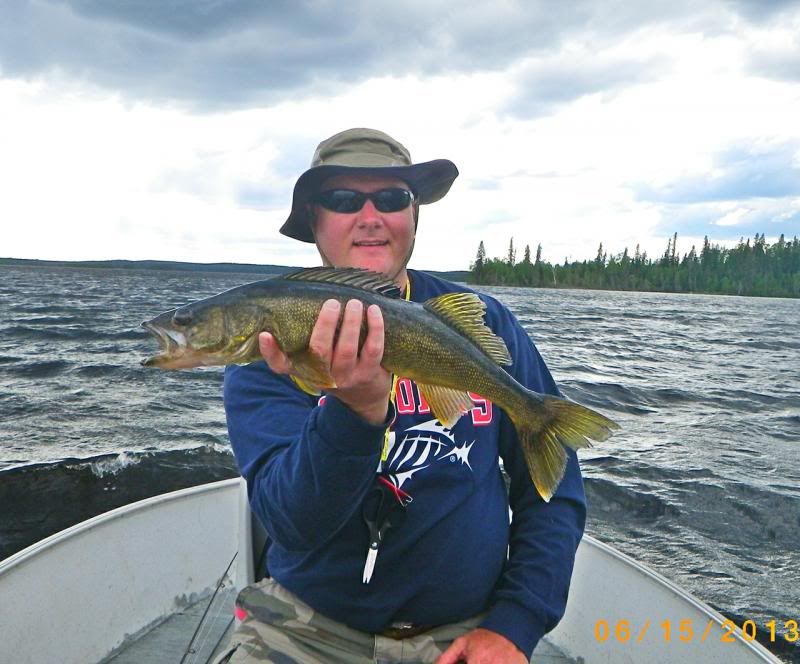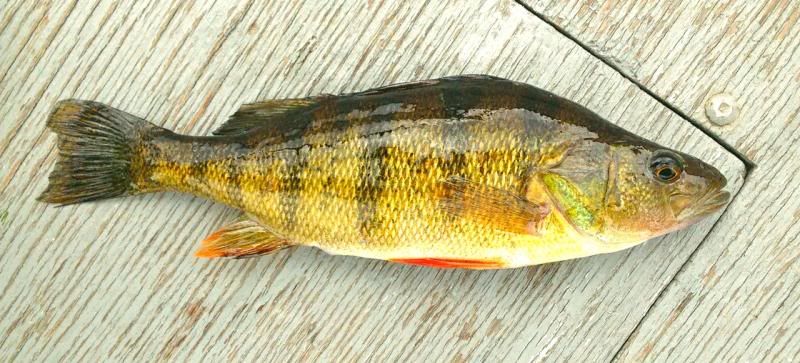 This nice Yellow Perch may have been one of the several I caught on my fly rod.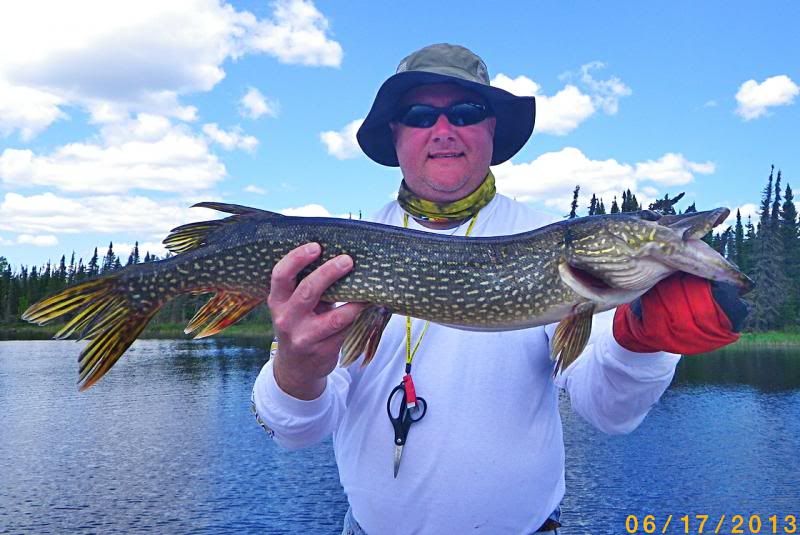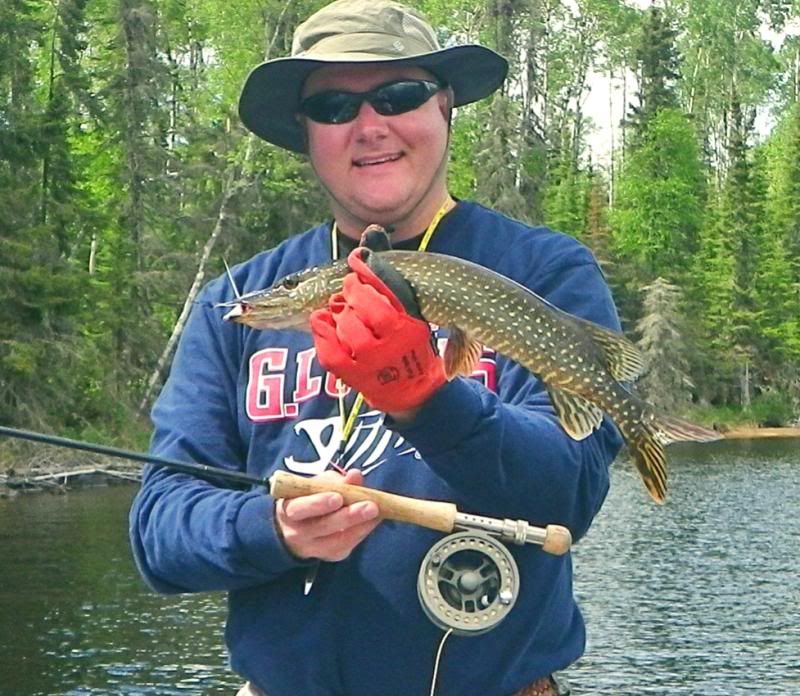 I caught a bigger pike on my fly rod during the trip, but this was the first one. I was actually targeting perch when it hit.
This Walleye on the fly rod completed the "Nungesser Lake Grand Slam"!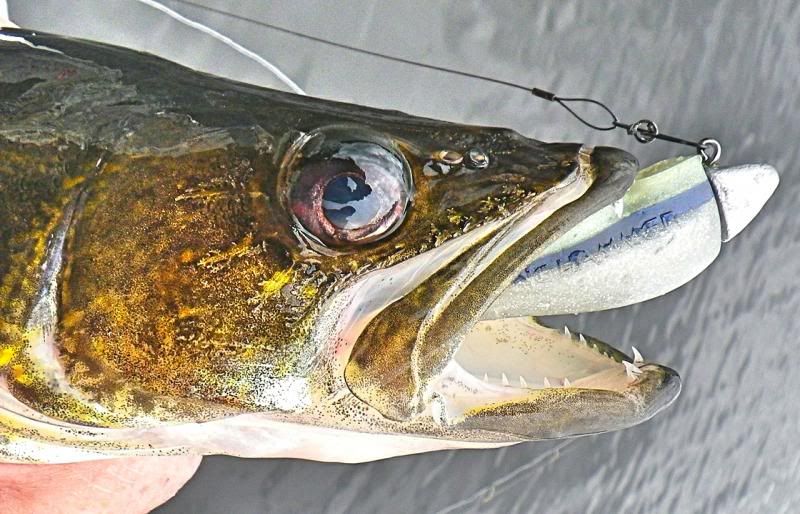 I would say most of our walleyes on this trip hit 3" and 4" swimbaits. This one munched a 4" Big Hammer swimbait.
This Walleye had a partially digested 5" Yellow Perch sticking out of its mouth when I landed it. It still hit an artificial!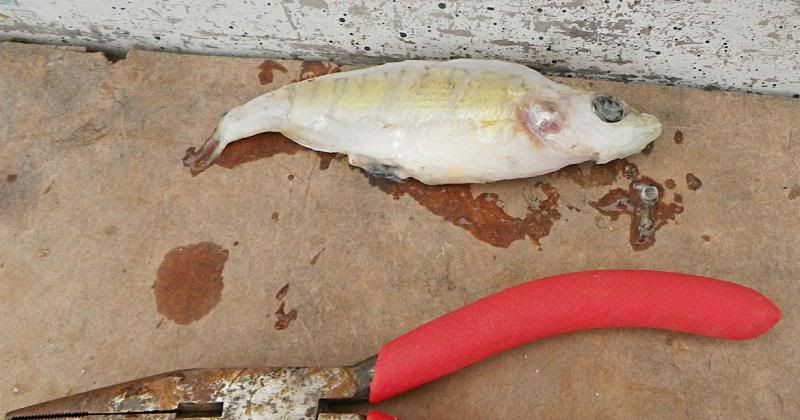 The Walleye in the picture above this one shook its head and dislodged the 5" Perch in its mouth.
I've got quite a few fish pics of the other guys...I'll just try to show the highlights...they caught some nice fish!
Jeff with one of his many Walleyes.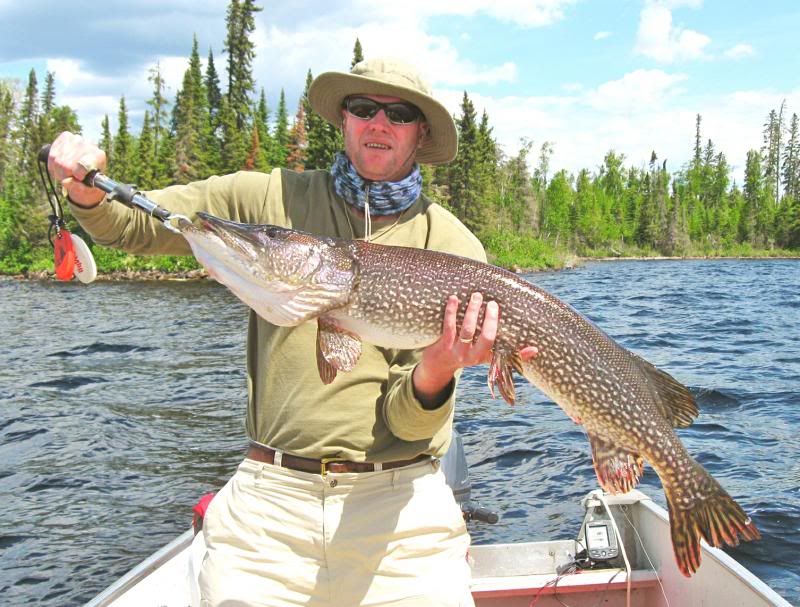 Jay with THE biggest Northern Pike of the trip...at 41.5"!
And another dandy Pike!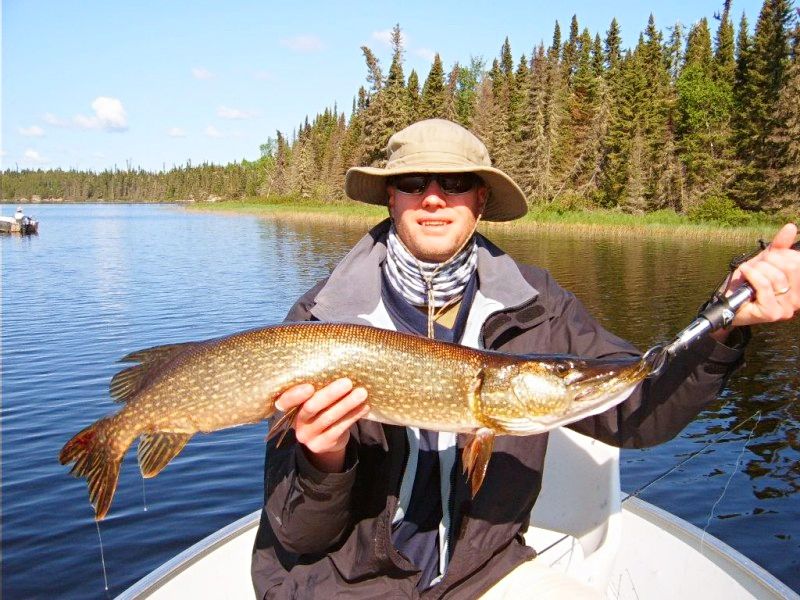 Right off the dock!! A fellow in the cabin next to us caught a 29" Walleye off the dock the first day we arrived in camp!
Chris with a beauty 41" Northern Pike!
Chris with ANOTHER 40"-class pike!
Chris flat out caught a LOT of nice fish on this trip. Check out these Walleyes!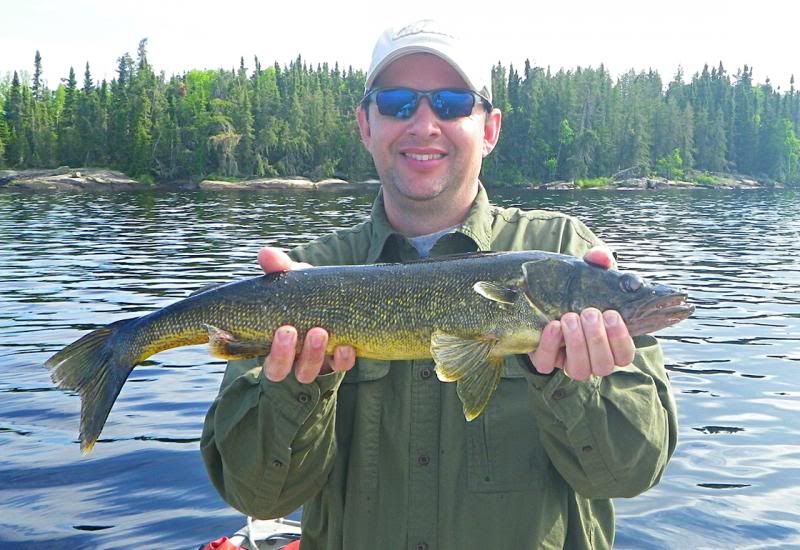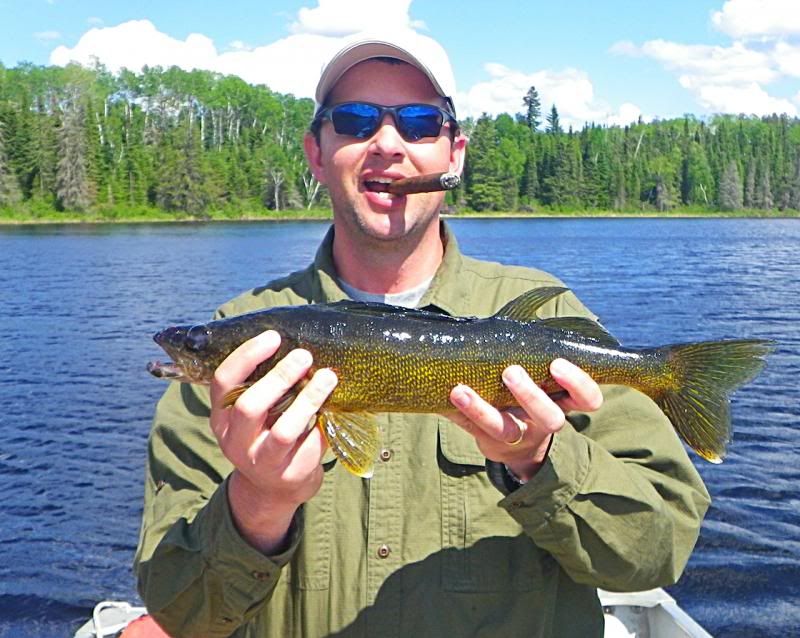 I just realized the fish above and below...ARE THE SAME FISH, caught on different days!
This chunky Yellow Perch was just shy of 11"!