My buddy Jay joined my Friday evening, to flyfish a local public pond...the one with the Pumpkinseeds in it.
We both caught Crappies, Bluegills, Hybrid Sunfish, and a few Pumpkinseeds each. I also caught a couple Largemouth Bass.
Here's one of the Pumpkinseeds that Jay caught:
Sunday I flyfished a public pond in a nearby town. I caught 10 Crappies and 23 Bluegills in about an hour. The biggest Bluegill was this 9.5" female: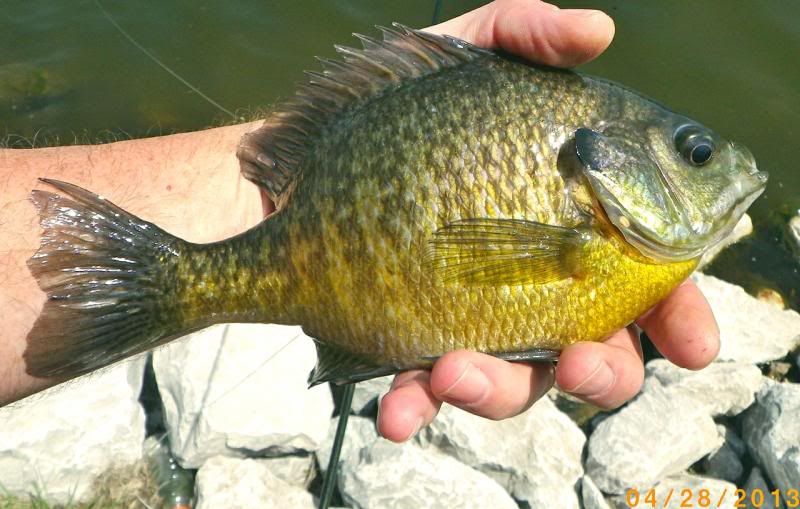 Sunday evening I flyfished another local pond, hoping to maybe find a crappie or two. No such luck. I did catch a couple Largemouth Bass, and 18 feisty Bluegills.