50 degrees when I left the office for lunch...and 58 when I got back! Ahhh, December in Iowa!
Now, keep in mind all the local ponds were 100% ice-covered for about 5 days about a week-and-a-half ago. Then the ice melted off again...but the water is THAT cold!
I went flyfishing, of course. Despite the warm air temps, those fish are getting extremely sluggish. I missed quite a few soft strikes. The first first fish that decided to let me hook it was a crappie. It came in like a wooden plank. The other fish fought better, but that first one was a good indication of the fish's activity level right now.
I ended up catching 3 Crappies and 4 Bluegills. The biggest crappie was this 12.5-incher: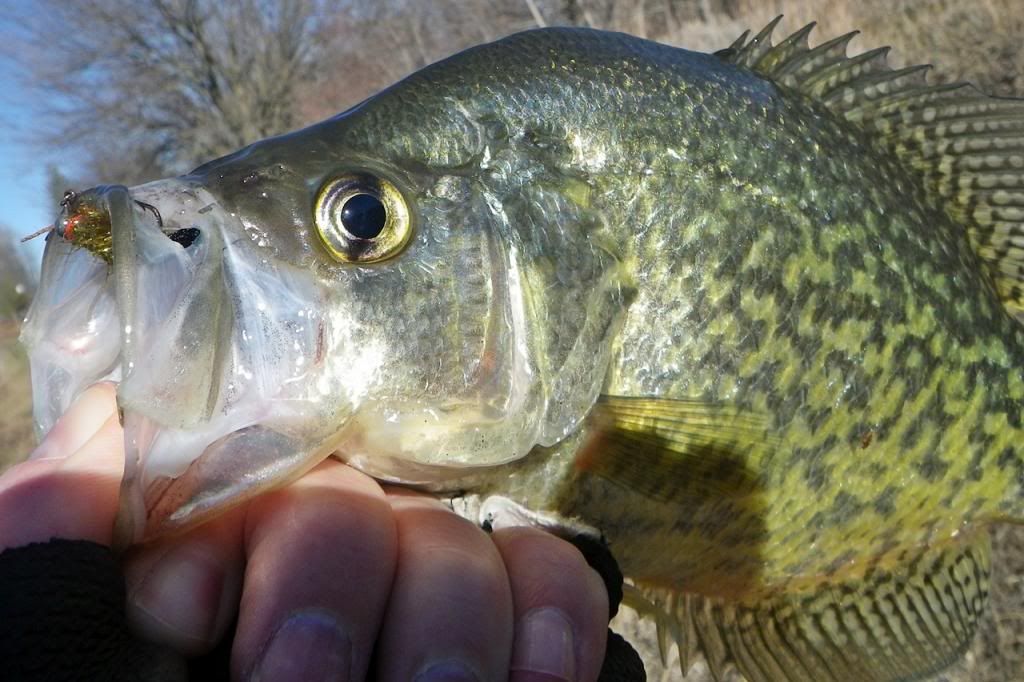 All on a microjig under an indicator.