My friend Brandon was in town this weeking visiting his family. He brought his young boys with him, along with a couple fishing poles. He asked me if I wanted to help him take the boys on their first fishing trip. SURE! I knew JUST THE PLACE.
When we got to the local public pond, the first thing I did was cut off the bobber, sinker, and snap swivel off each rod. I tied a microjig (that I had tied up earlier in the day just for this trip) and added a large fly-fishing strike indicator about 2' up the line. The boys were catching fish within just a minute or two.
Below are the pictures of each of them with their First Fish ever! They each caught plenty more, mostly Bluegills with a few decent Crappies in the mix. They had so much fun, they did NOT want to leave the pond when it was time to go! I can still totally relate to that feeling! ;o)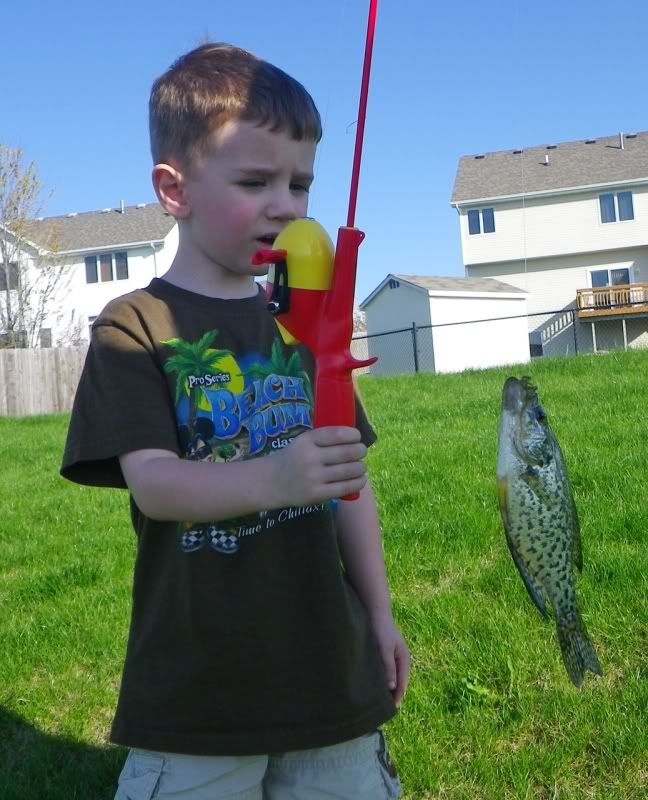 Younger brother, Ethan, with his first fish ever...a Crappie!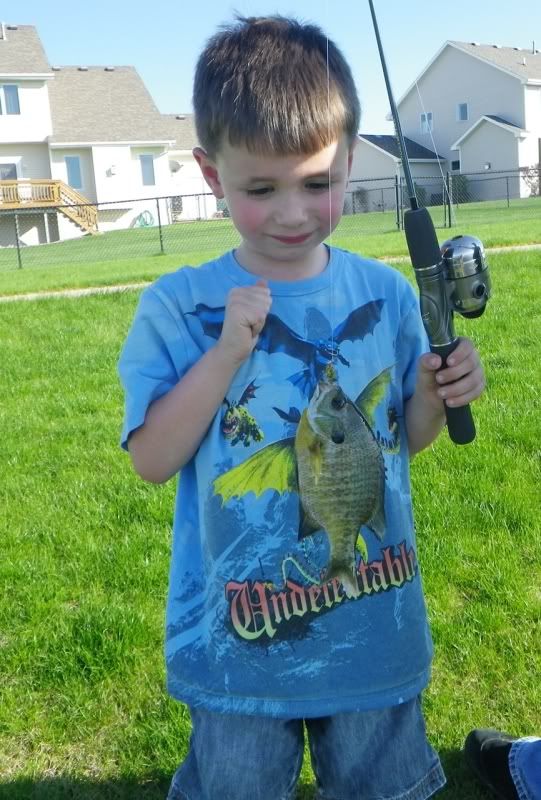 Older brother, Preston, with his first fish ever....a nice Bluegill!