This post is a bit out of order. Just got back from a Spring Break trip with my family to the Dominican Republic. I'll probably blog about that here (separately), but THIS is the blog of my first fly-fishing outing since our return to Iowa.
Our flight got in around 10pm, but you never know about possible delays, so I took the following day off work as well. The kids are still officially on Spring Break.
I'd stayed up late and unpacked, so I was ready to go fishing Wednesday morning. I didn't get up very early. The sky was cloudy, threatening more rain to follow the overnight rain we received. I went to a local public pond and started fishing around 9am. Fishing was good! In the next 3 hours, I caught 28 Bluegills, 13 Green Sunfish, and 7 Crappies. I measured one decent crappie at 11", then caught an even bigger one that measured 13". That is a very nice crappie for around here, and HUGE for any of the public ponds. I was very pleased!
Here's pictures of a few of the fish: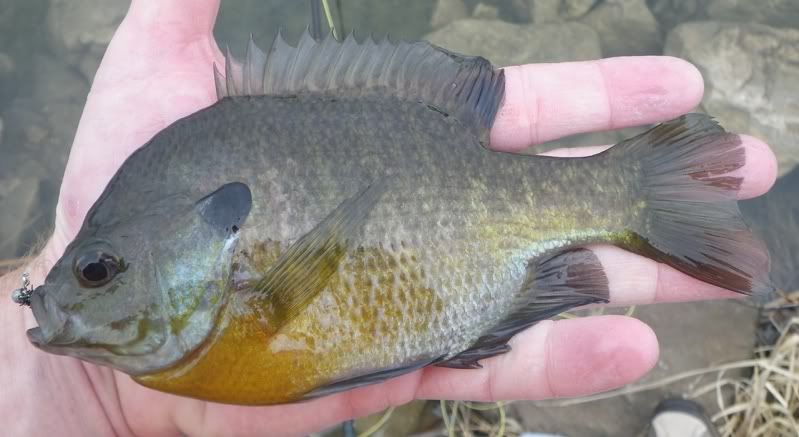 Bluegill
A nice Crappie.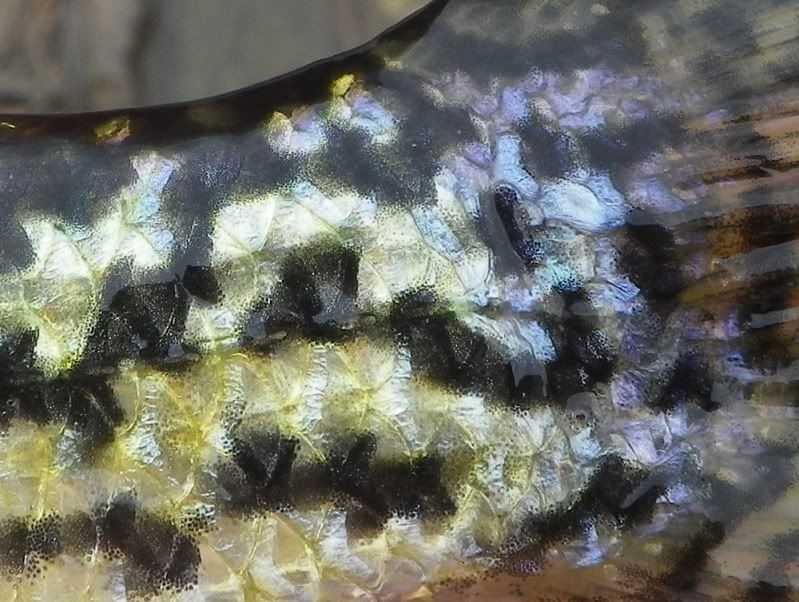 Love the colors and patterns!
An 11" Crappie...very chunky fish.
This (and the picture below) is the 13" beast Crappie. All the others I caught were Black Crappies...this was the only White Crappie I caught this day.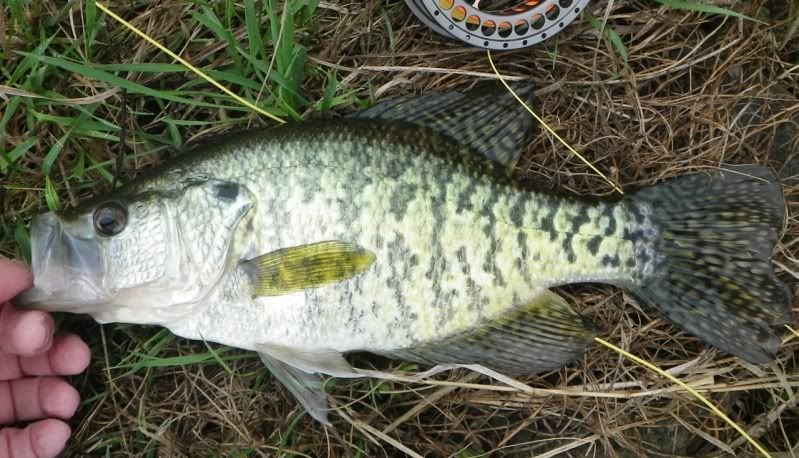 I also spotted this large Bullfrog under the water amongst the rocks near my feet: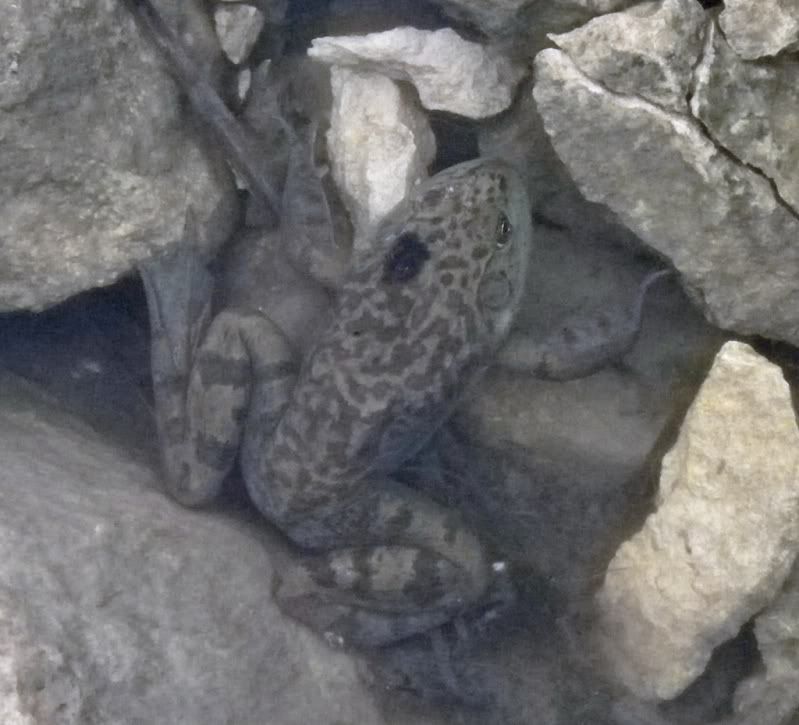 Oh...and I CAUGHT a Crayfish on my line! I saw it walking around underwater, so I dropped my microjig to the bottom near the crayfish and moved it a bit. It turned and started chasing it. Once it grabbed hold of the microjig, I lifted it and swung it out onto the grassy area behind me, where it finally let go and dropped to the ground. Fly-fishing for crayfish! :)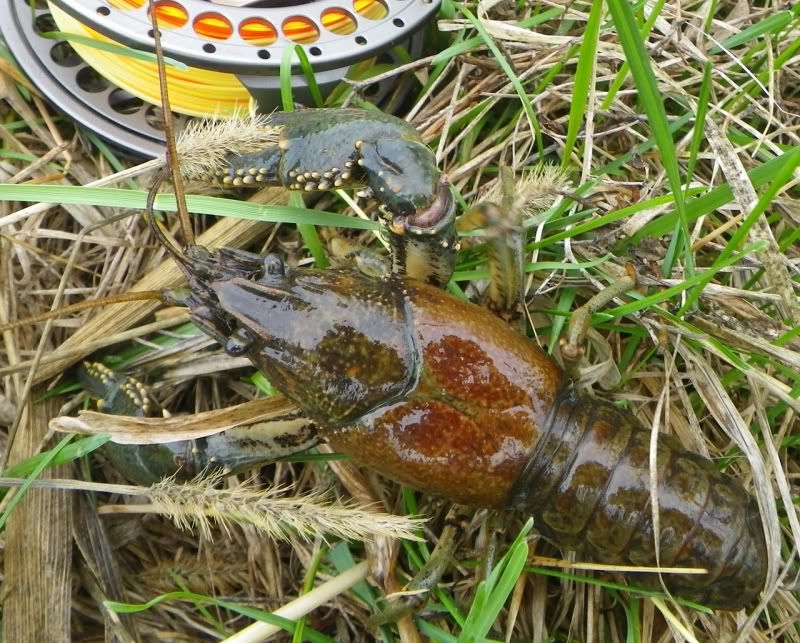 -------------
I tallied up my fish total for the morning, and discovered I was 2 fish shy of 50. I decided to hit another pond on my way home. I fished the 2nd pond for 1 hour, and caught 12 Bluegills. For the entire 4 hours I spent fishing then, I caught 60 fish total....which works out to an average of 1 fish every 4 minutes. Not bad!