Crazy cell phones.Why is it that I rarely hear/feel my cell phone buzzing away in my pocket...yet far more frequent are the times I can feel it buzzing, when it really ISN'T? Phantom buzzing?
I'd been thinking I should call my buddy Jay and see if he wants to ice fish today. Well, here it was mid-afternoon, and I hadn't made the call. I checked my phone. Jay had left a couple messages before noon, and I hadn't noticed even though my phone had been in my pocket the entire time.
I returned his call, and we made plans to ice fish the next morning, as I had other plans in the afternoon.
We were on the ice and started fishing around 8:30am.We had 8" of pretty good ice under us, as well as some sunken cedar trees with fish around them. Fishing waxed and waned, but there was always some "chasers" or "lookers" to keep it interesting.
A friend of ours joined us out there around 10:30am. We all caught plenty of fish. Very conservatively, I'd say I caught at least 45 crappies and 5 largemouth bass before I left at 12:30pm. Jay caught even more than I did. The crappies were very fat and healthy. I measured a half-dozen of my larger ones (all were released), and they were 11.5-inchers. Jay's biggest was a fat 12.5-incher. Most of the bass were small, with the biggest one being a chunky fish of maybe 12"-13".
I caught some fish on a small Salmo Chubby Darter, but by far the most fish were caught on a Swedish Pimple spoon, which I usually tipped with a Gulp! 1" Fish Fry.
Very fun morning!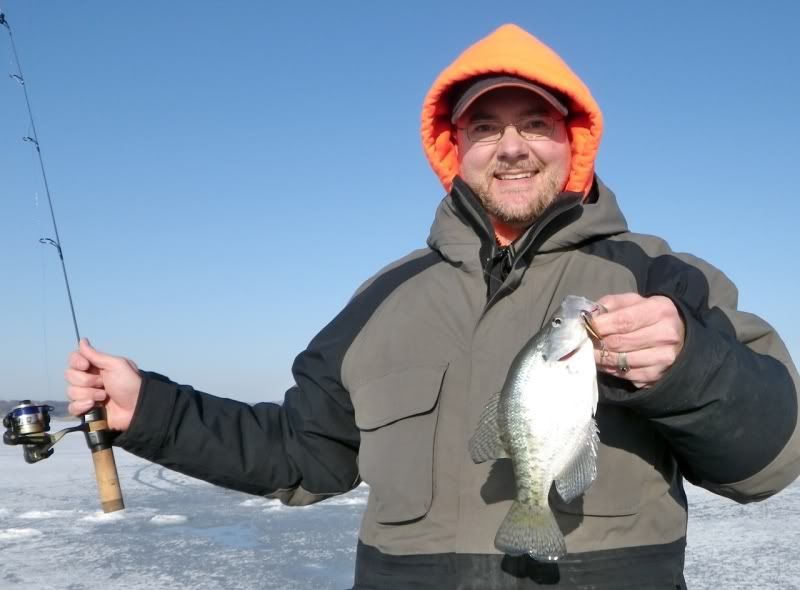 Me, happy to have my first crappie of the morning!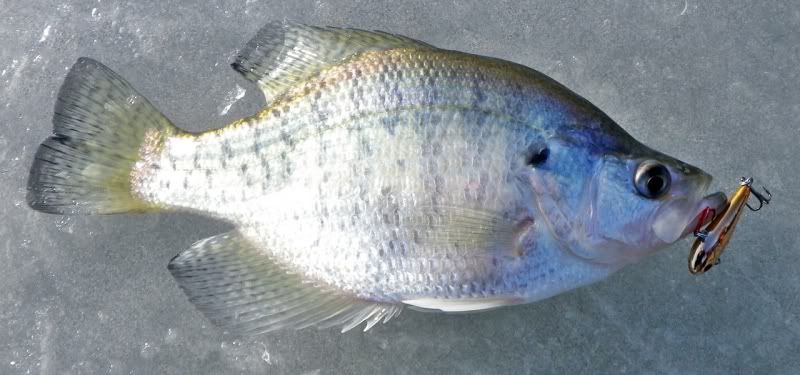 Crappie that hit a Salmo Chubby Darter.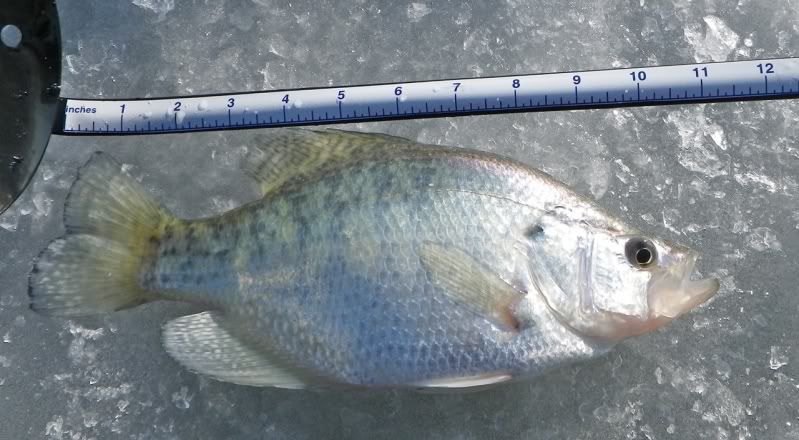 Chunky crappies!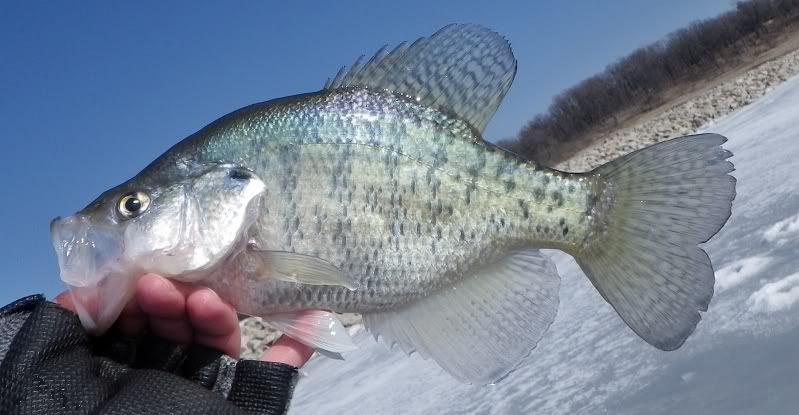 Love the subtle colors of a crappie!
Jay, with the biggest crappie of the morning, a 12.5-incher.