The wind dropped off a little, and the temperature warmed back up into the upper 40's (F) by lunchtime...a welcome warm-up after the last few day's cold and wind.
I went flyfishing, and discovered 2 things...
The turtles are still out. I saw a Snapping Turtle and caught this Painted Turtle: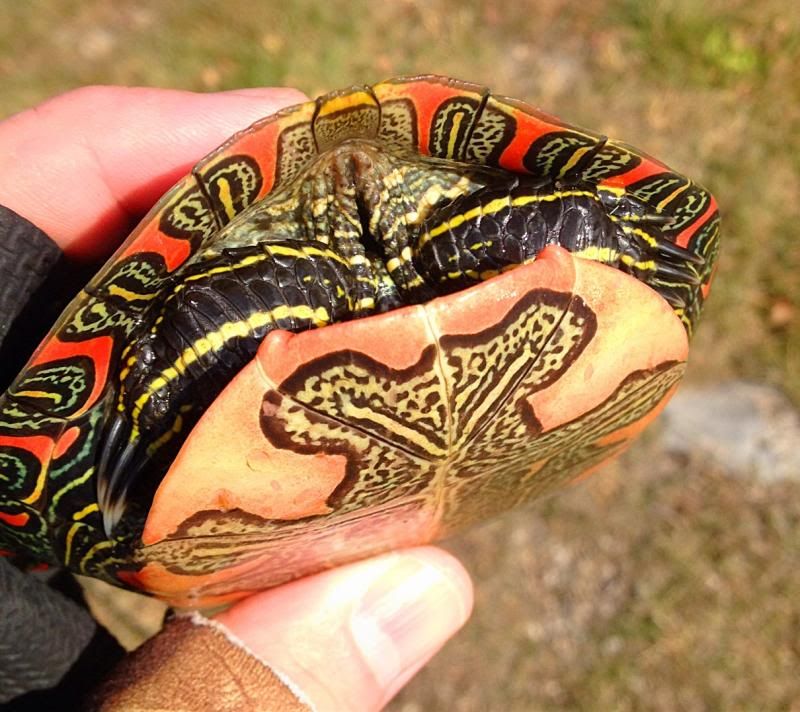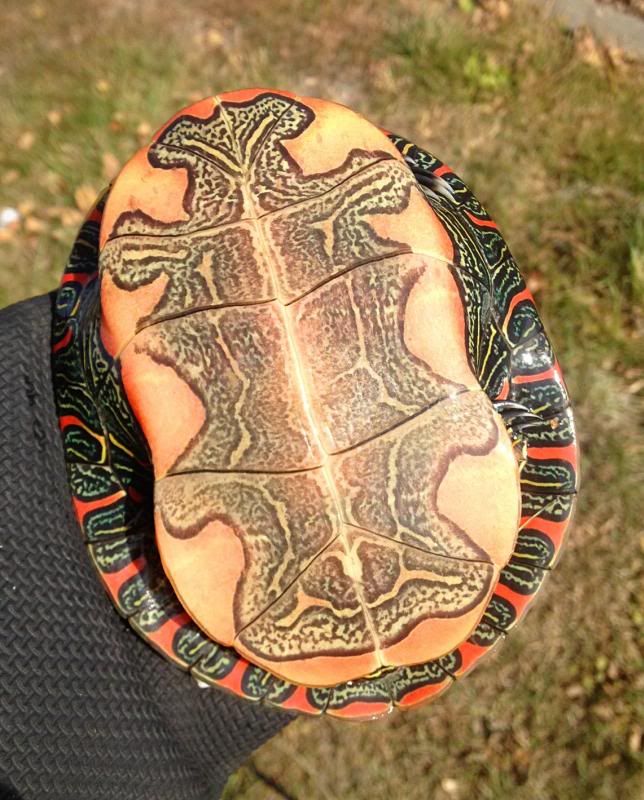 And the second thing was...the Crappies are still hitting. I landed 4 and lost a 5th.
The crappies hit a red & chartreuse 1/80th oz microjig set about 24" below an indicator.