Quickly got on the board early in September with some good bass. I flyfished one pond for the first time ever...and caught some bass with the biggest two being very healthy 16" and 17" Bass on a Howitzer head bass popper fly pattern: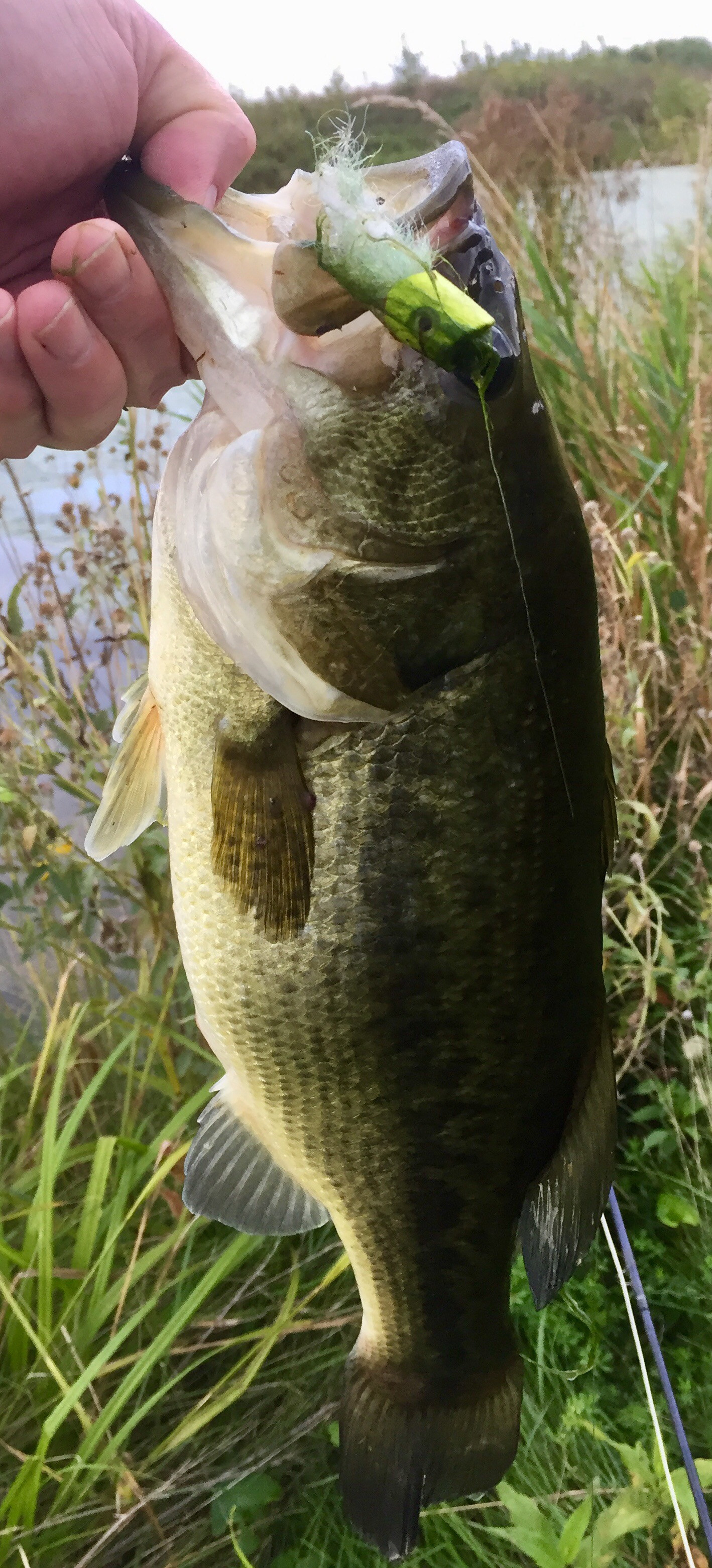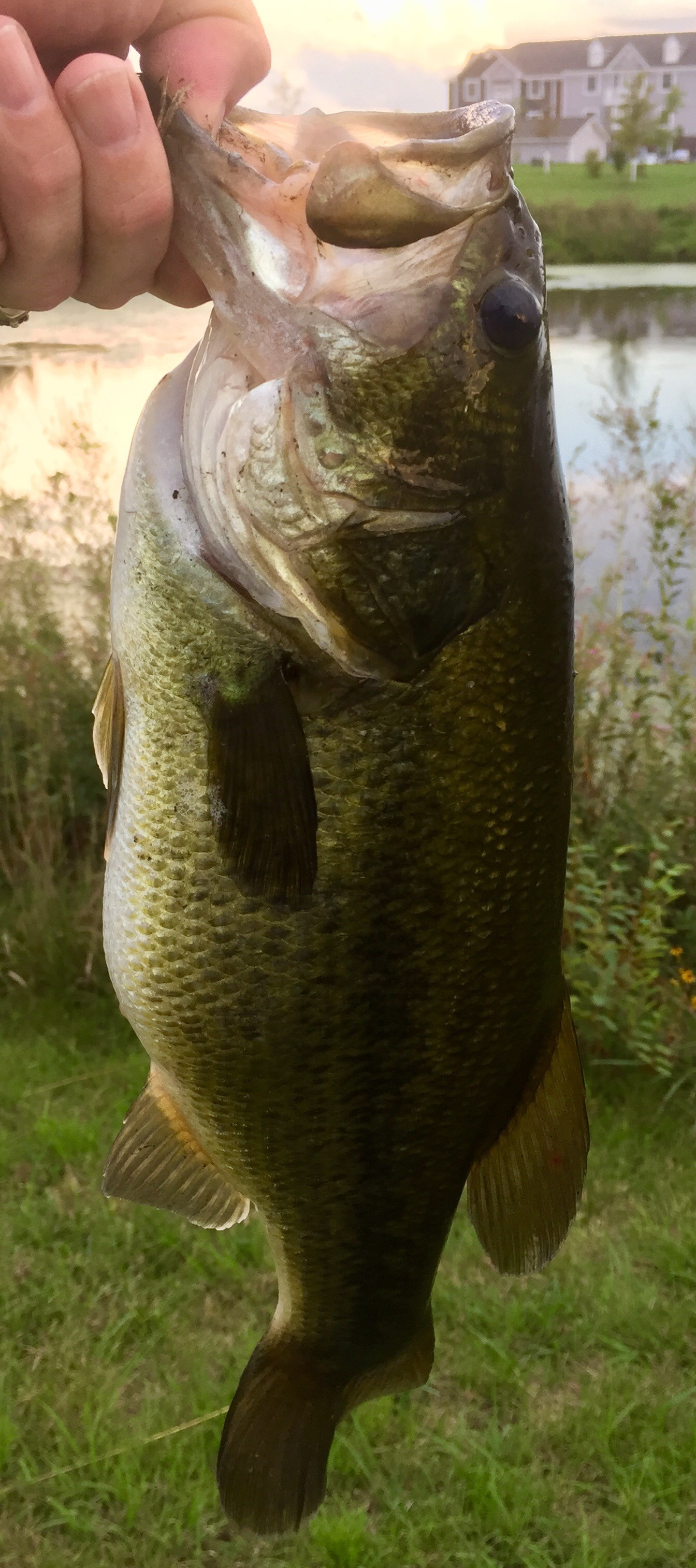 A couple days later, at a different local public pond, I caught some more bass, included TWO 19" bass. Again on flyrod bass poppers. That's a great day around here! :)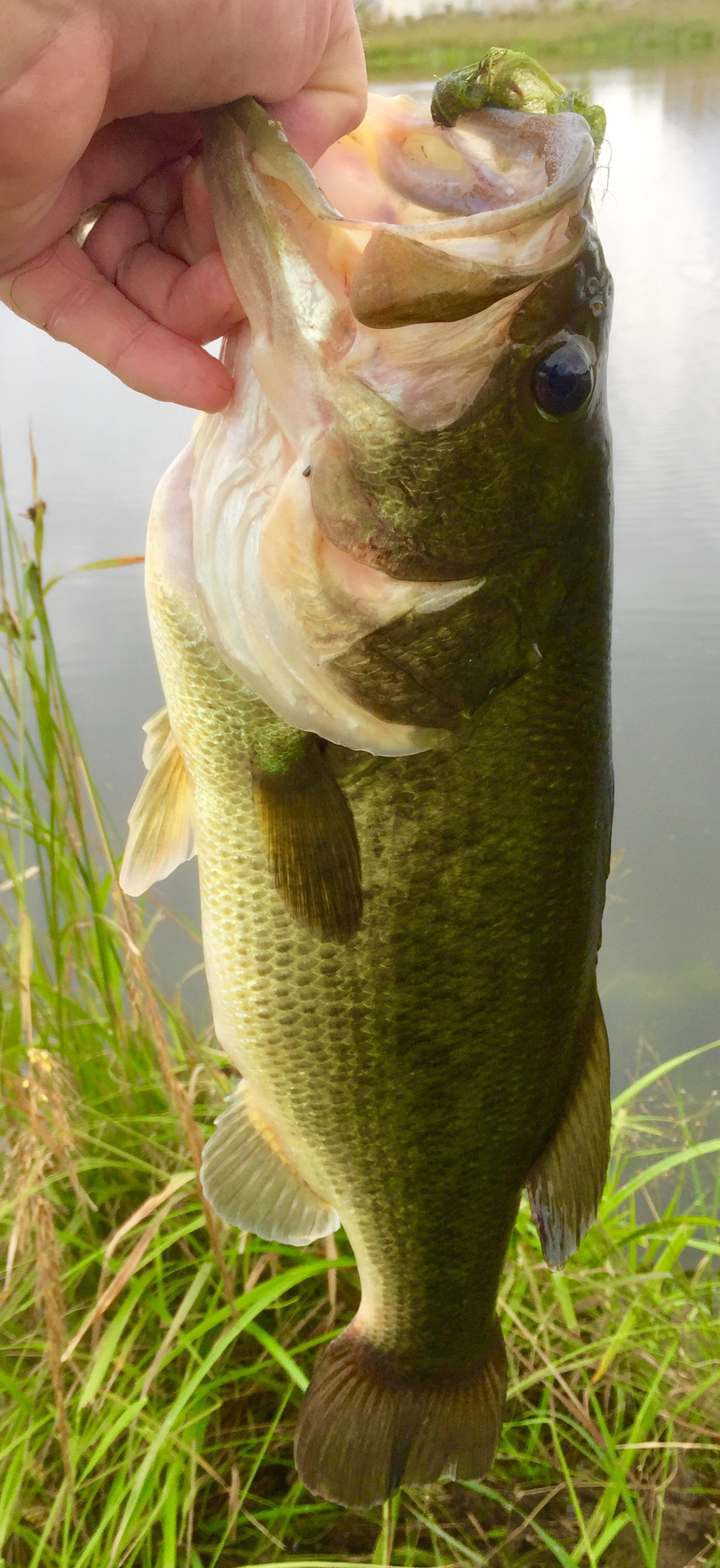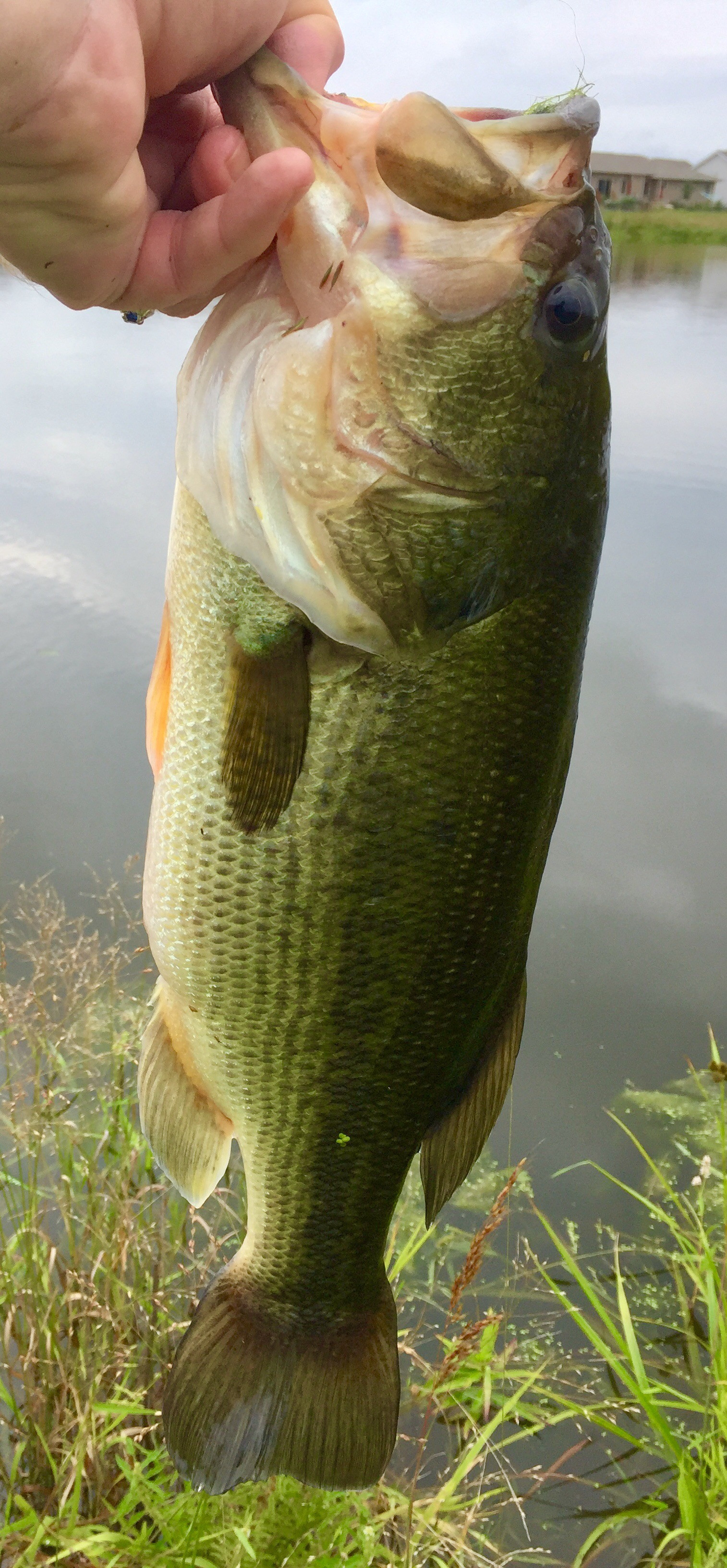 Once the ponds warmed up and the weeds and algae took over the shallows, Carp had been very hard to target with flies. They weren't feeding close to shore, or at least not in areas/ways that I could spot them and present a fly to them. We'd had a bunch of rain and the temps cooled off, and I managed to finally get another carp during my lunch hour. This one measured 26". It hit a John Montana's Hybrid Carp Fly variant.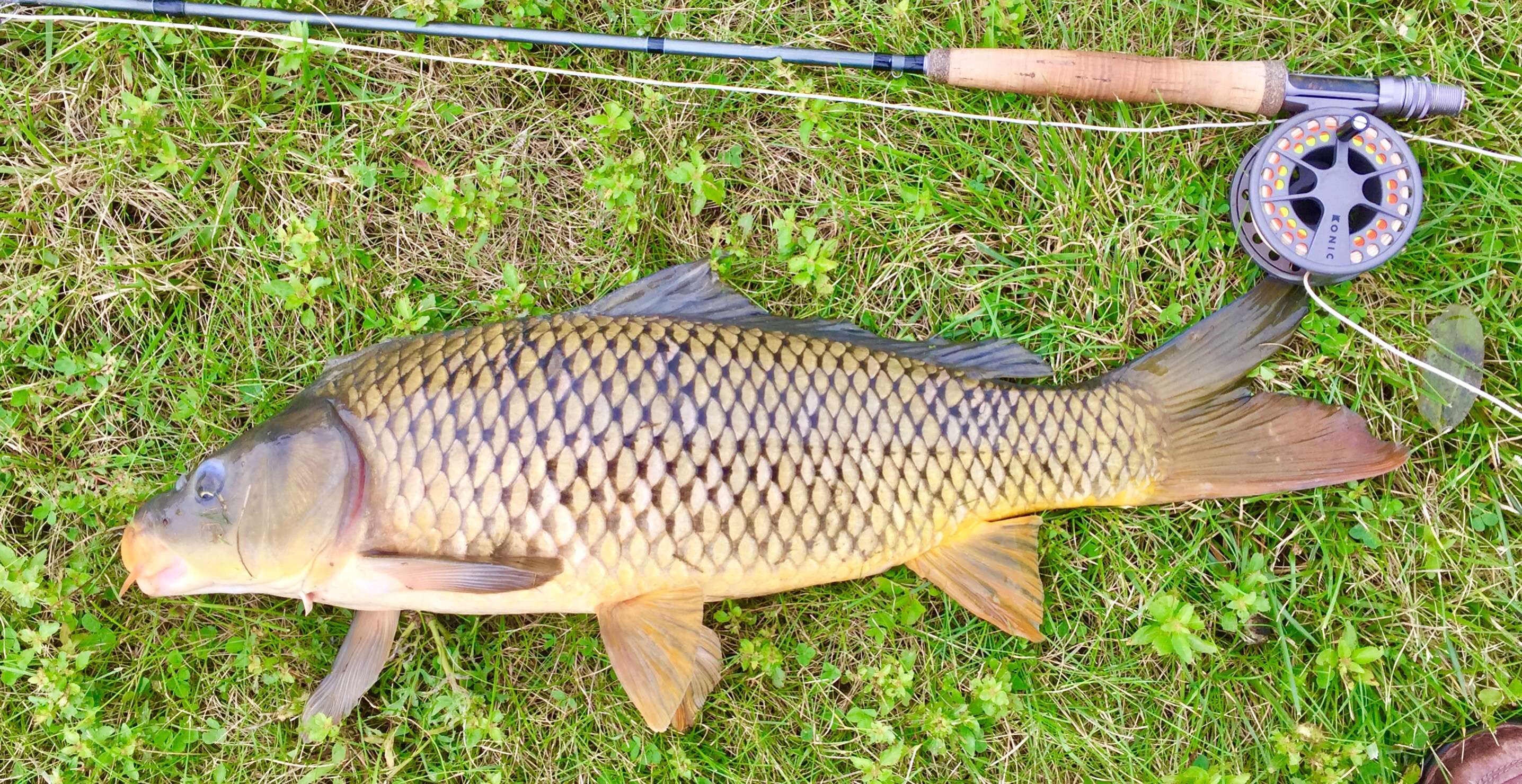 Other than that, fishing has been challenging. I've been catching fewer fish...mostly smaller bass. I had an exciting moment one evening when I hooked up with a small 11" bass, and something BIG (assumed it was a really big bass!) tried to catch & eat it while I was bringing it in to shore!
I've seen some decent catfish feeding in the shallows, but have not been able to get them to strike the flies I had on at the moment.
I did actually fish for panfish for awhile. Caught some bluegills and even a couple crappies. Also caught some Green Sunfish.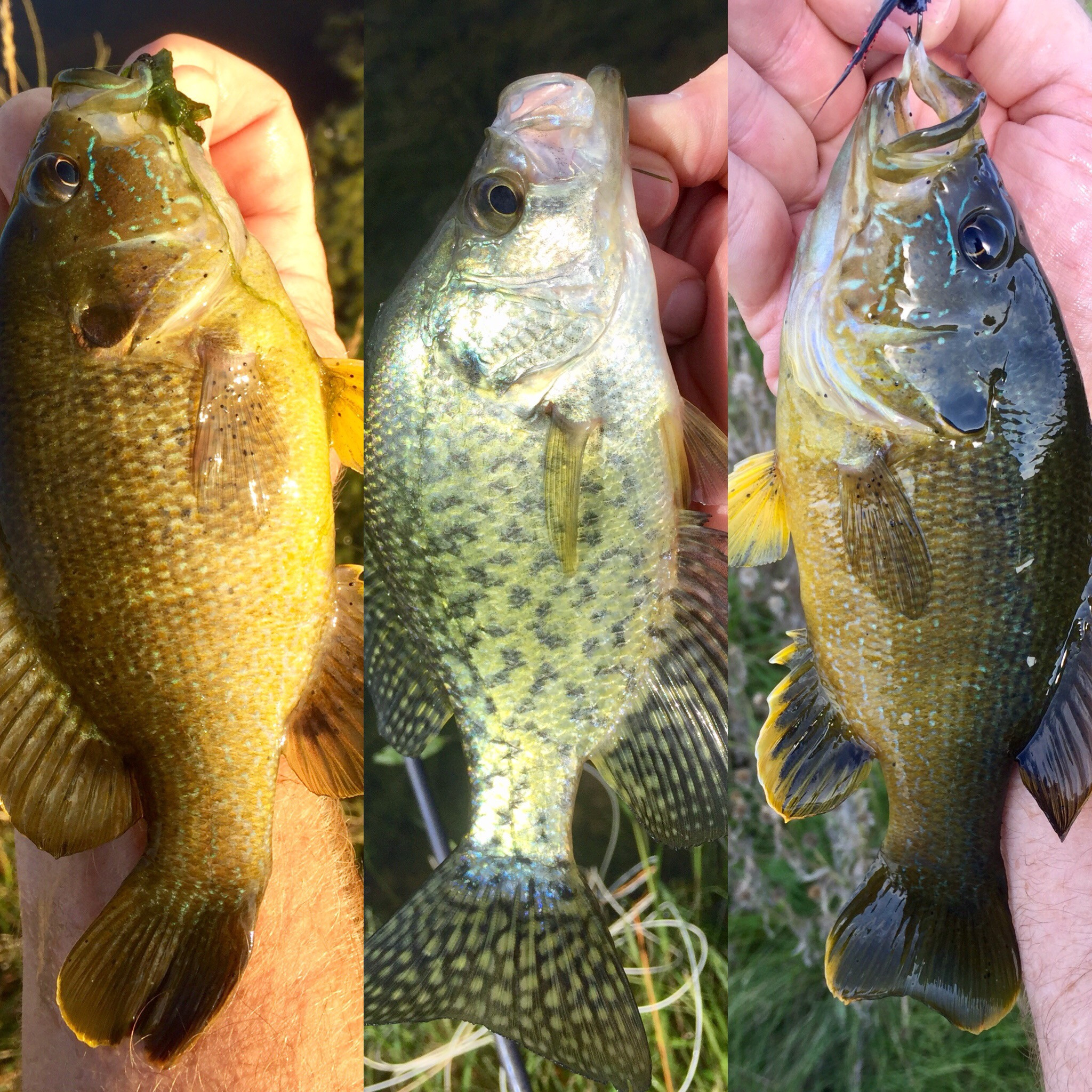 I hope fishing pics up soon!
In the meantime, I've been tying some flies: