After 2-3 weeks of subzero temperatures, the weather finally warmed up into the low 30's (F) here in central Iowa.
Time to icefish!
My buddy Jay and I visited 4 local public ponds on Sunday, January 7. We fished from @ 9:15am-5pm.
I measured the ice thickness at 2 of the ponds....one had 8" of good ice, one had 6.5" of good ice.
We caught fish at each pond.
We hoped for crappies at the first pond, but only caught bluegills. We had the pond to ourselves until 3 other anglers showed up.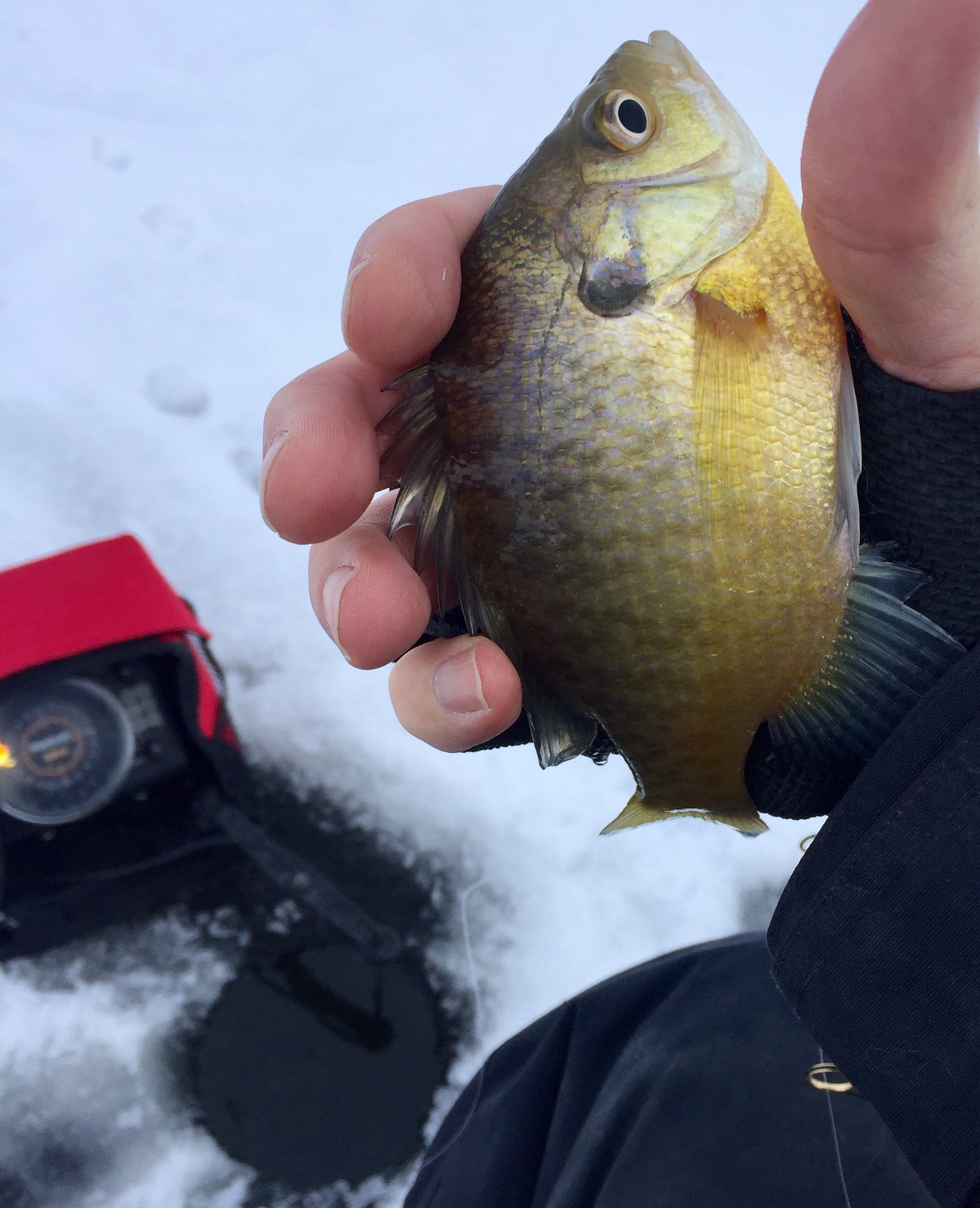 First fish of 2018!
At the 2nd pond, which we also had all to ourselves, we caught bass and a couple bluegills. We didn't mark many fish.
At the 3rd pond, there were 2 shacks already on the ice when we arrived....and by the time we left there were at least 18 people on the pond (including us)! Fish were the most active in this pond, and we caught bass, bluegills and crappies.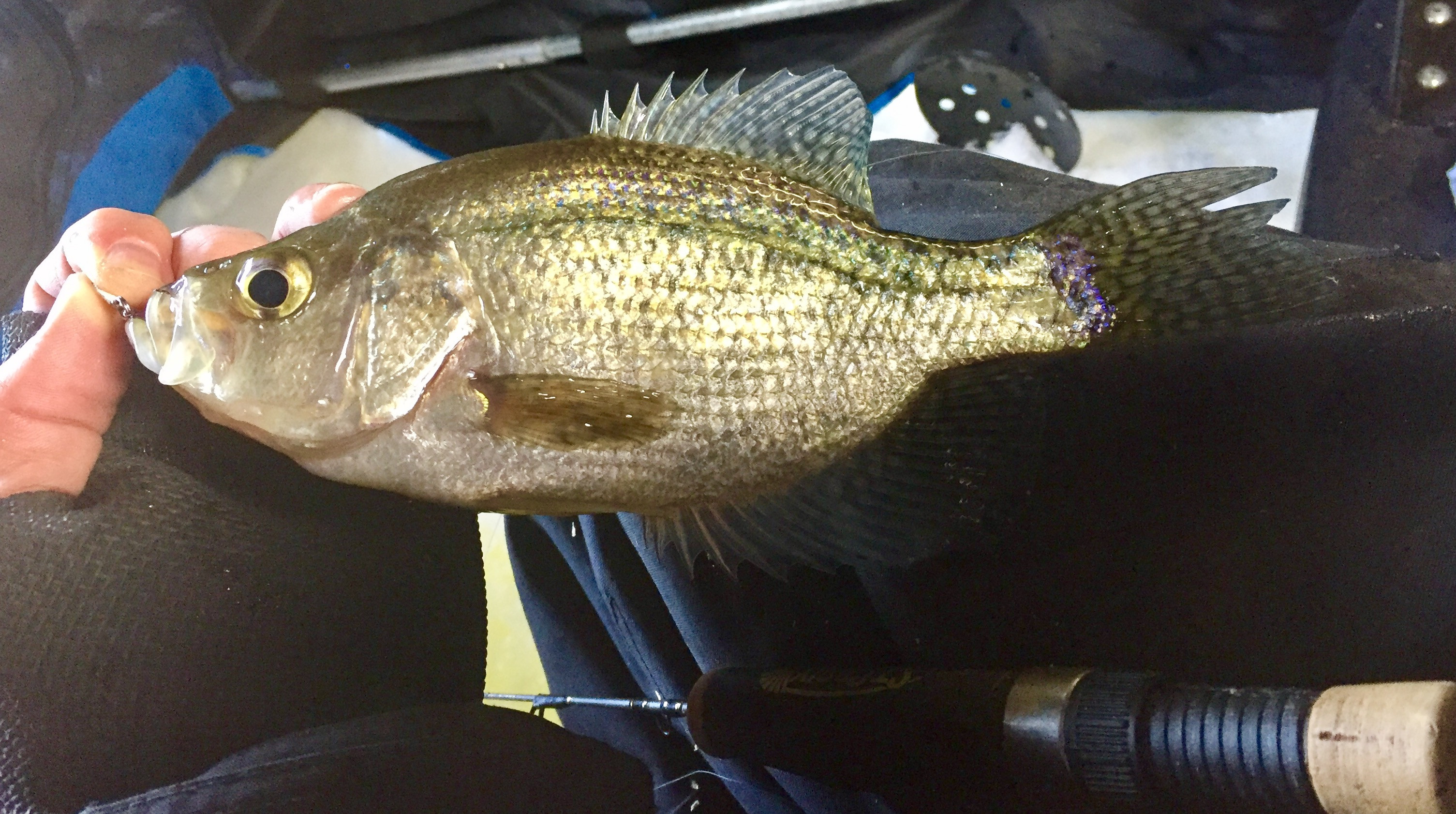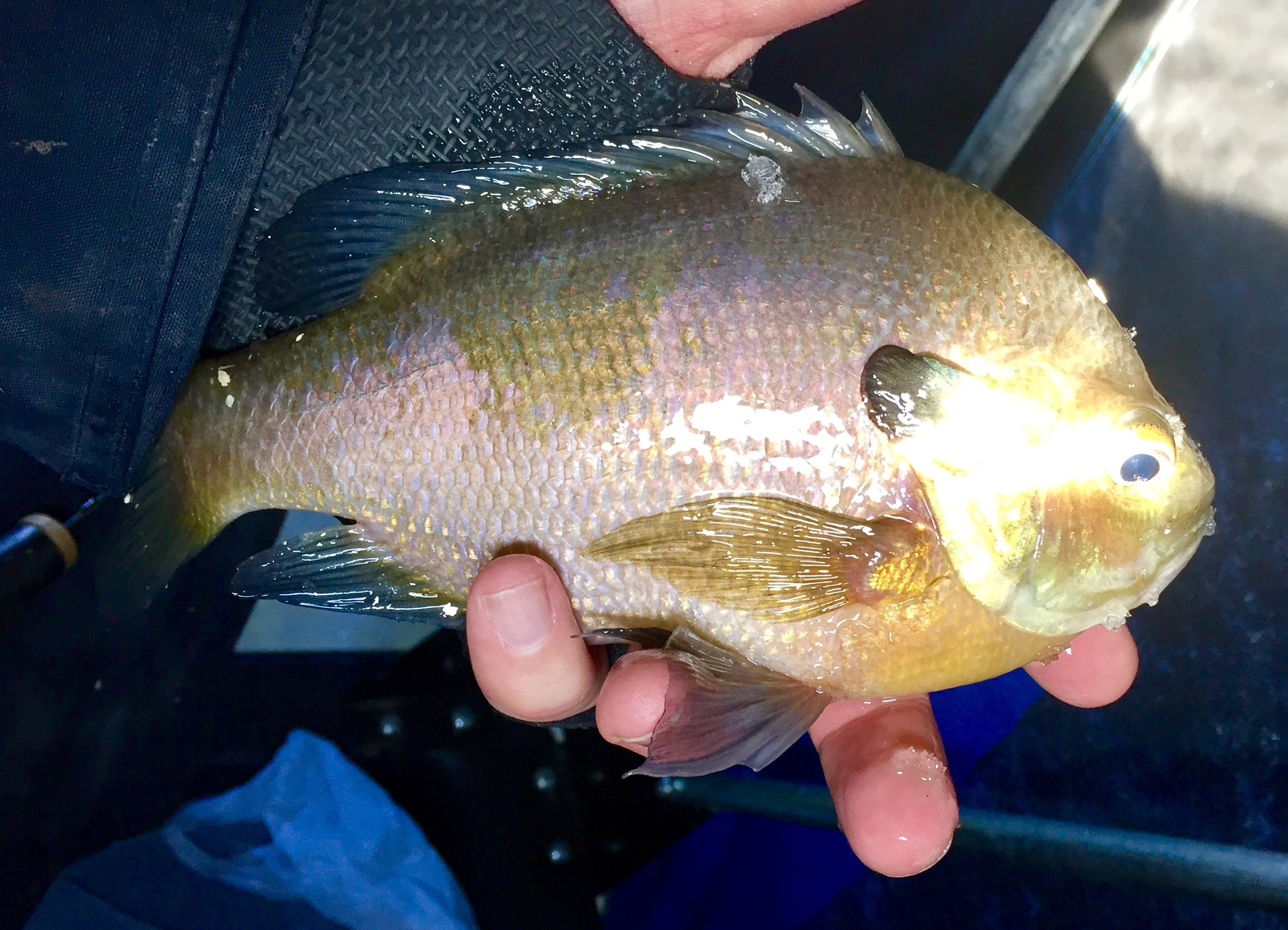 At the 4th pond, we had it to ourselves and marked plenty of fish the entire time. Apparently they were all tiny....we caught tiny crappies 5" and smaller....and small Green Sunfish as well. Near the end of our outing, we each caught a couple bluegills that were in the 5"-6" range. Lots of fish in the pond, they are just really small!
It was good to catch fish again...the last fish I caught were from open water about a month ago!