The water level and flows of a nearby Smallmouth Bass stream looked good. A couple guys I know kayaked the stream t he previous weekend. With rain in the forecast, I figured the sooner I could get there, the better. So, Saturday morning I waded into the stream @ 8am and fished until 1pm. As expected the river was about perfect for wading. There's a couple hard-to-pass deeper areas, and I just barely had to dunk my jewels there. The water never reached my belt.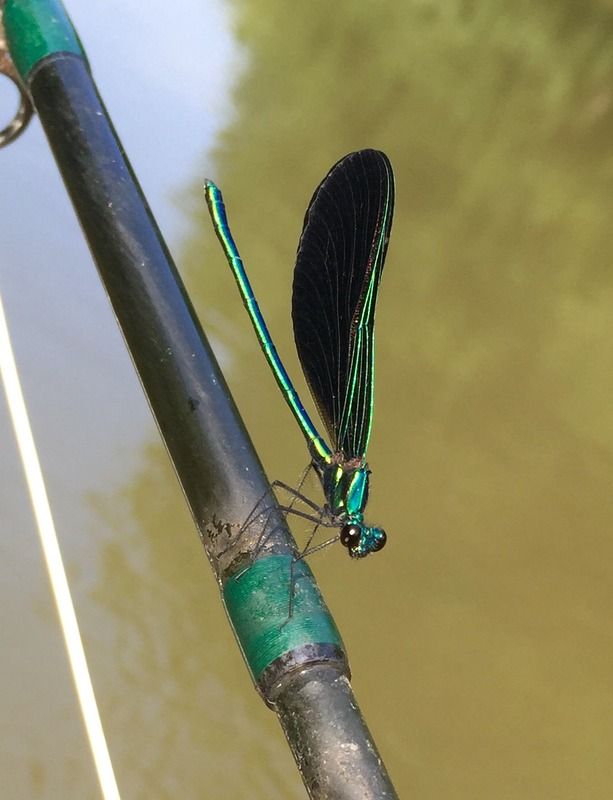 Saw a lot of these Ebony Jewelwing damselflies.
I landed @ 30 Smallies. Only about 5 were decent fish 10"+, but really nothing very big. Most were like this: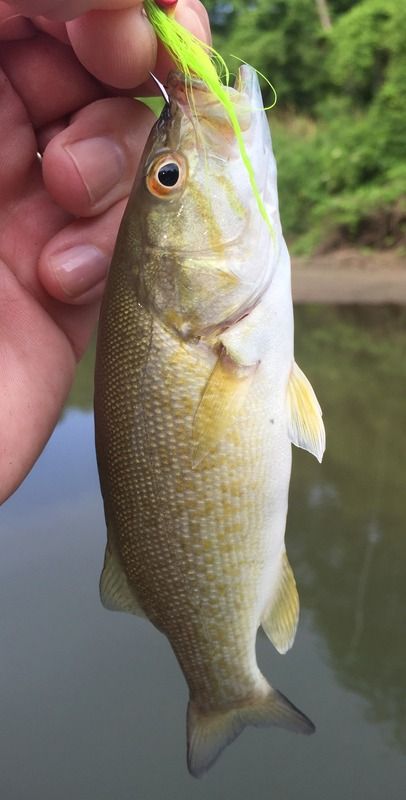 I did have two better Smallies on that fought like crazy. One I saw, one I didn't. Probably both would have been the biggest fish of the day. Caught most of the fish on modified Pearl Shiners. One was modified thus: tied on a #4 Mustad 90-degree jighead hook, with a lead or brass conehead for weight. This kept the fly riding hook-point-up and relatively snag-free.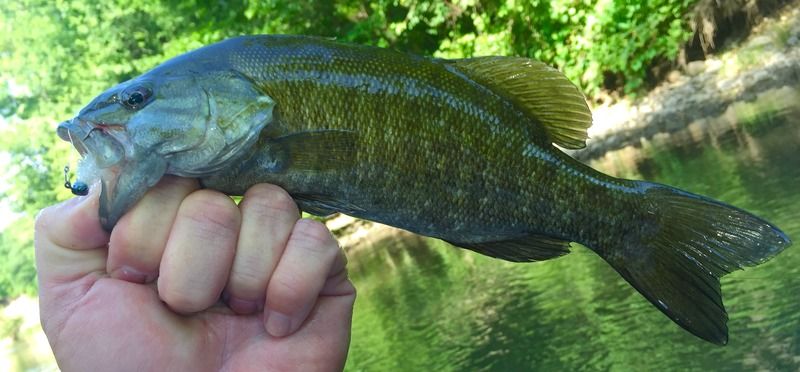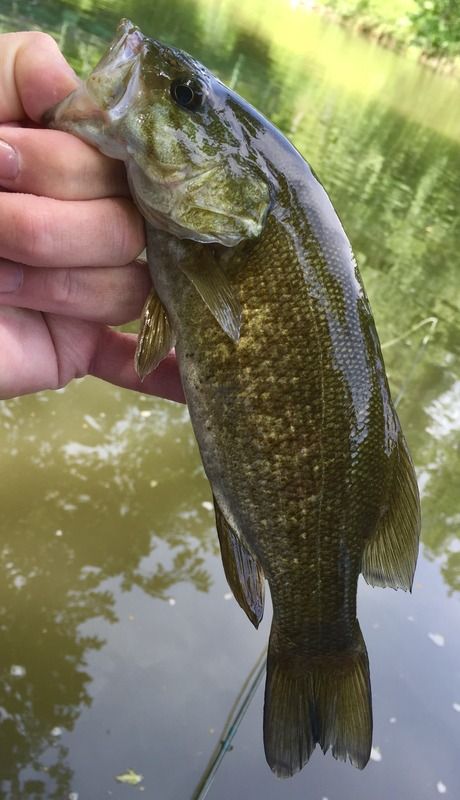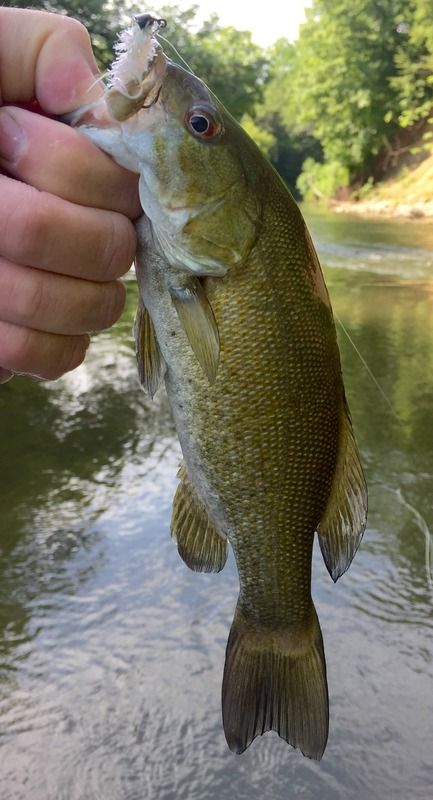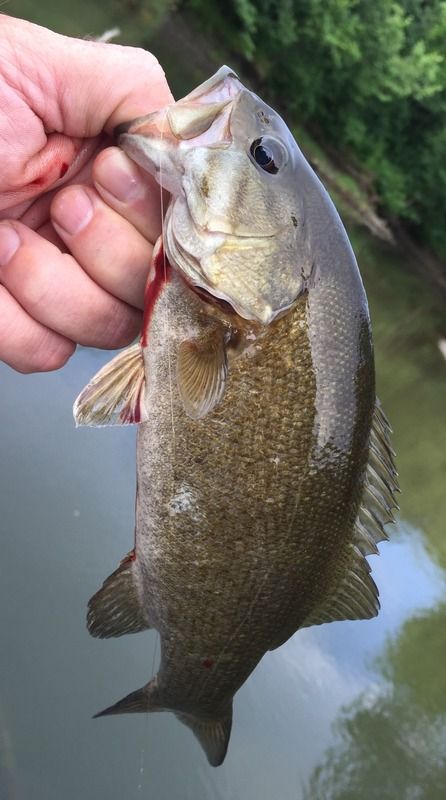 I also caught 3 Creek Chubs and 3 Striped Shiners. One of the shiners was VERY big for a shiner, but I wasn't able to photograph it before it set itself free.