The Iowa DNR seasonally stocks trout in (currently) 17 lakes scattered across Iowa each early Spring and Fall. The idea is to provide a put-and-take trout fishery in parts of the state where anglers might not otherwise have an opportunity to catch trout close to home. Increased trout license sales pretty much pays for this program, which is really awesome!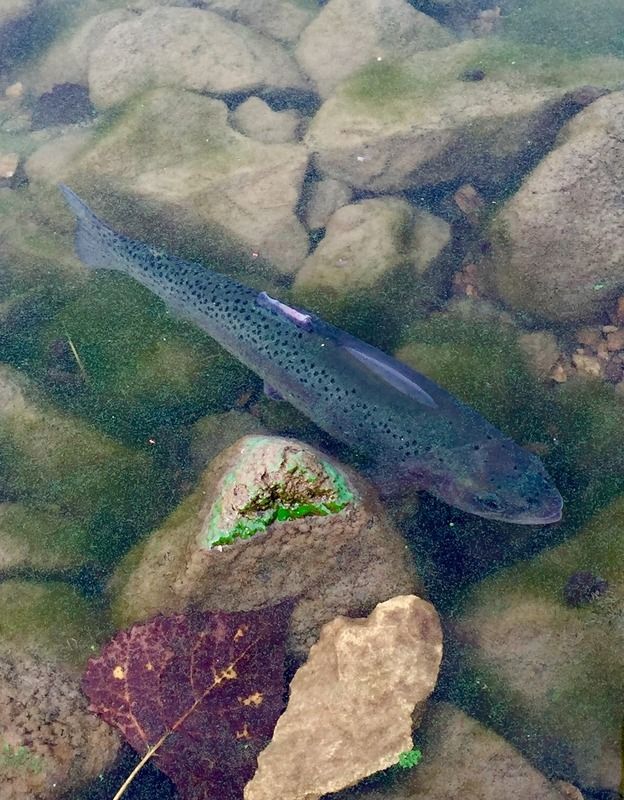 There is no comparison or replacement to fishing NE Iowa's Driftless Region coldwater streams for trout. But I do enjoy flyfishing these lakes for trout as well, and this situation poses its own unique set of challenges.
Finding the fish is always the most important key to a successful outing. The saying "90% of the fish are in 10% of the water" seems to hold true. Once found, you gotta present them a fly they will try to eat.
The best fly seems to change over time. Trout have teeth and will shred a fly over time, so easy-to-tie patterns get my vote. Year after year Woolly Buggers in various colors have caught more of these freshly-stocked trout than anything else. #10-#8 Woolly Buggers seem the perfect size. Depending on the depth the fish are feeding in, I tie some unweighted, some with glass beadheads, and some with brass and tungsten beadheads. Best colors often include Gold, "Chili Pepper"(copper-colored), black, white, brown and olive. The gold and copper ones are flashier, and seem to get the most attention from the fish.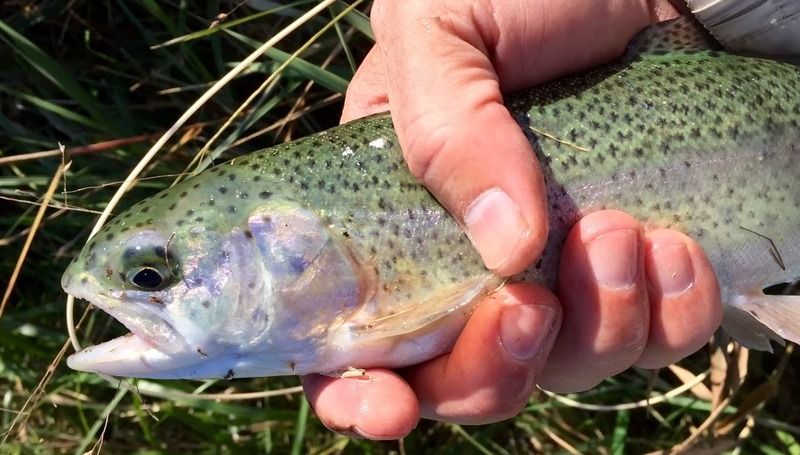 I flyfished one of the Urban Trout lakes 3 days so far this season, and caught 34, 39, and 64 trout, respectively. Weather conditions covered the spectrum from "good", to "super-windy", to "rain". You never know what you'll get, you just gotta keep fishing!