The title of this makes me chuckle. Ask 10 fly anglers what their favorite fly patterns were this past year, and you will more than likely get 10 different answers. Everyone has favorite patterns, ones that work well for them. Sometimes they work well for others too, sometimes not.
And that's OK! Some of my favorites from several years ago no longer get fished as often, and have dropped lower on my favorites list. Are those "old favorites" still effective? In most cases yes. When they no longer perform up to my expectations, sometimes I can explain it away that my local fish have LEARNED not to hit that pattern as much over the years. True or not, it makes me feel better.
In other situatons, I have a much more difficult time explaining why something works less well this year than in past years. Stocked trout are a good example. They haven't had time to get caught and learn to avoid something.
I'm going to list my favorites by species, but I will only touch on species where I actually HAVE a new favorite, or at least a solid presentation. Maybe some of these will work for you, too.
Crappies:
This isn't new to me this year, but is the best crappie presentation I've seen the past couple of years. It is a 1/80th oz microjig, usually set @ 18" beneath an indicator. If crappies are around, they will hit this. Best color can vary, but usually chartreuse is a color they can't seem to leave alone. Other good colors are red body/chartreuse tail, or gold or silver metallic chenille bodied microjigs (a version also called a Springbrook Wunder). I'm sure lots of other colors would work, so try your favorite crappie colors.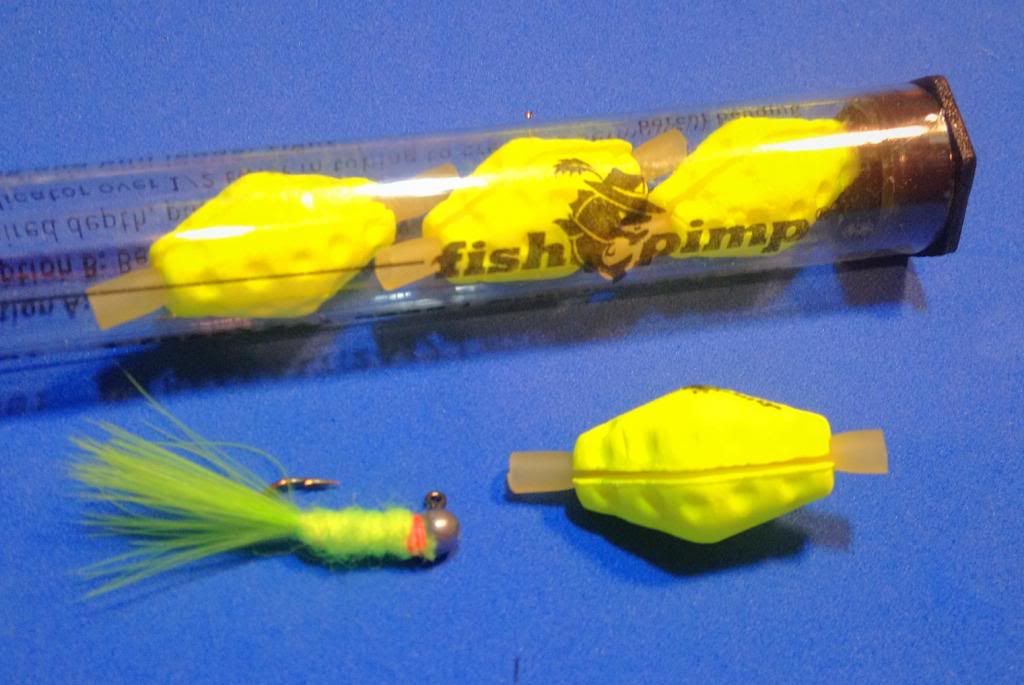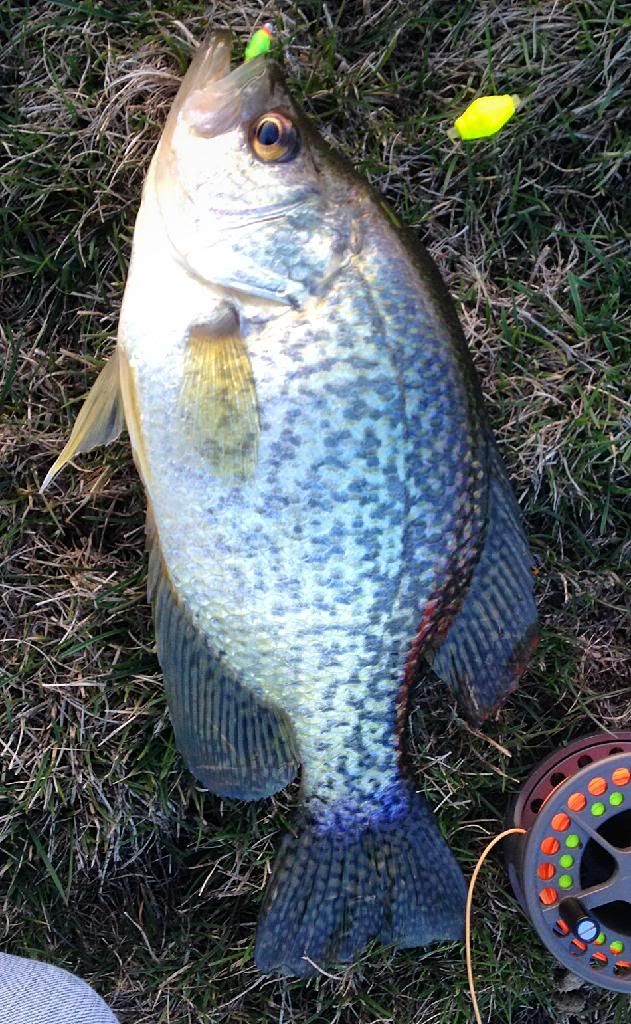 Largemouth Bass & Smallmouth Bass:
Topwaters are definitely my favorite way to fish for Largemouth Bass. I mainly tried 2 types this year. I think I talked about each of them in detail in earlier blogs this year.
The first type is a sort of smallish (by bass standards) pre-formed foam head popper:
This caught a very good number of both Largemouth and Smallmouth Bass this year, and is reasonably easy to cast.
The second type is a "blockhead popper", made from cut pieces of foam flip-flops.
These are odd-looking things...no natural bass food items have such sharp angles. With the light weight and large flat face, these take a bit more effort to cast. Totally worth it, these things catch BASS! Like the popper style above, I caught both river Smallmouth Bass and pond/lake Largemouth Bass on them. These REALLY push a lot of water, and seemed to excite large bass in the waters I fished. These Blockheads are my new favorite bass poppers!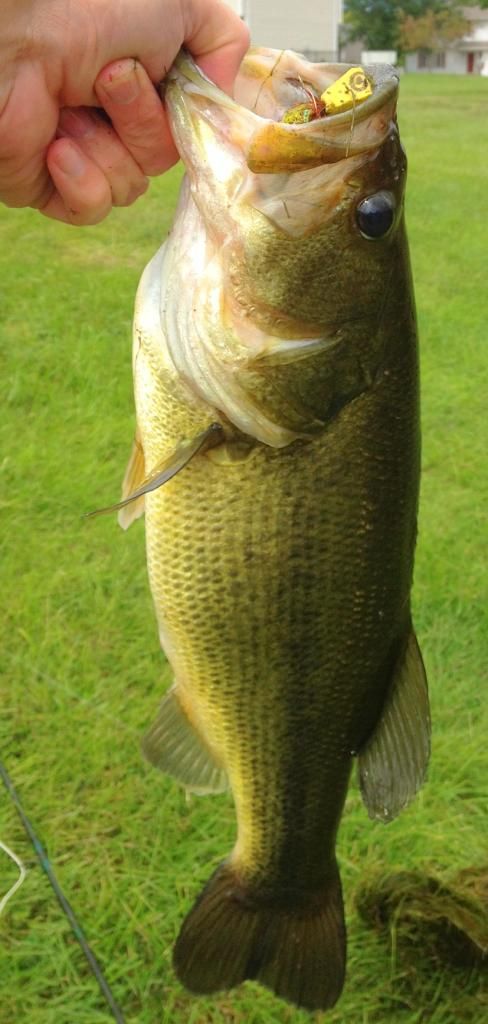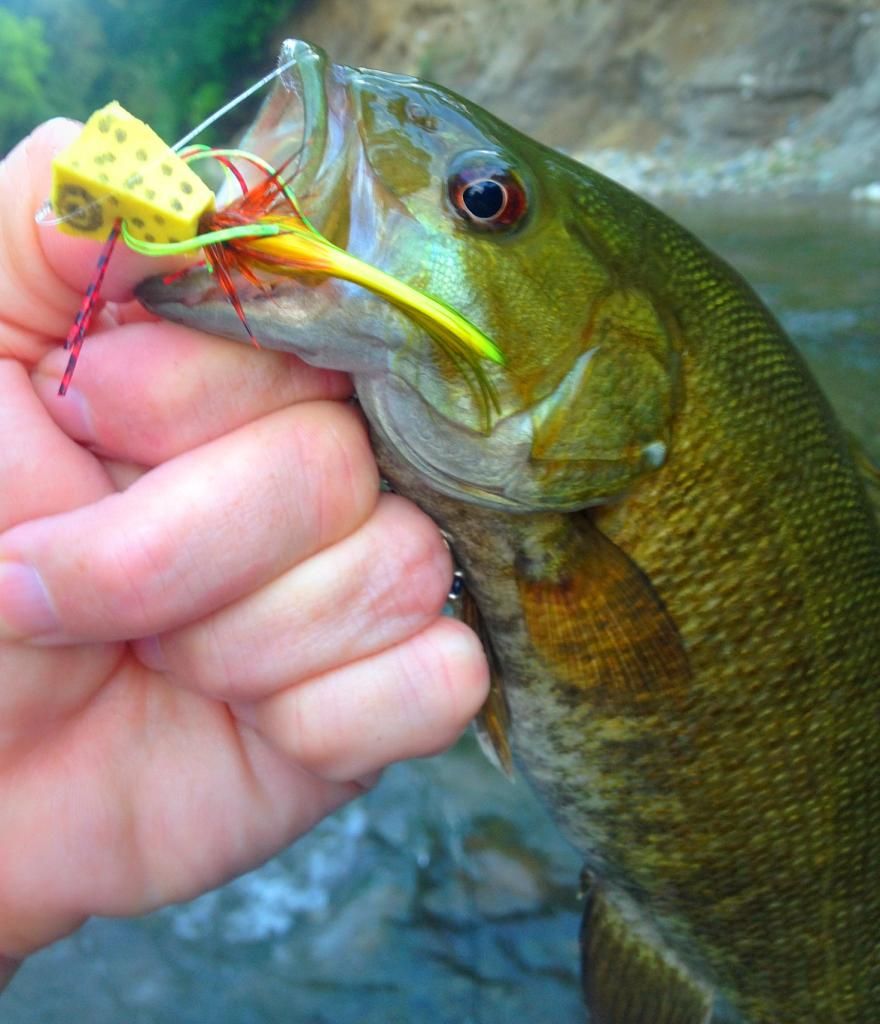 As far as subsurface patterns for bass, I didn't stumble onto any new great patterns for Largemouth Bass. I did, however, have a pretty good day flyfishing for Smallmouth Bass using a Pearl Shiner: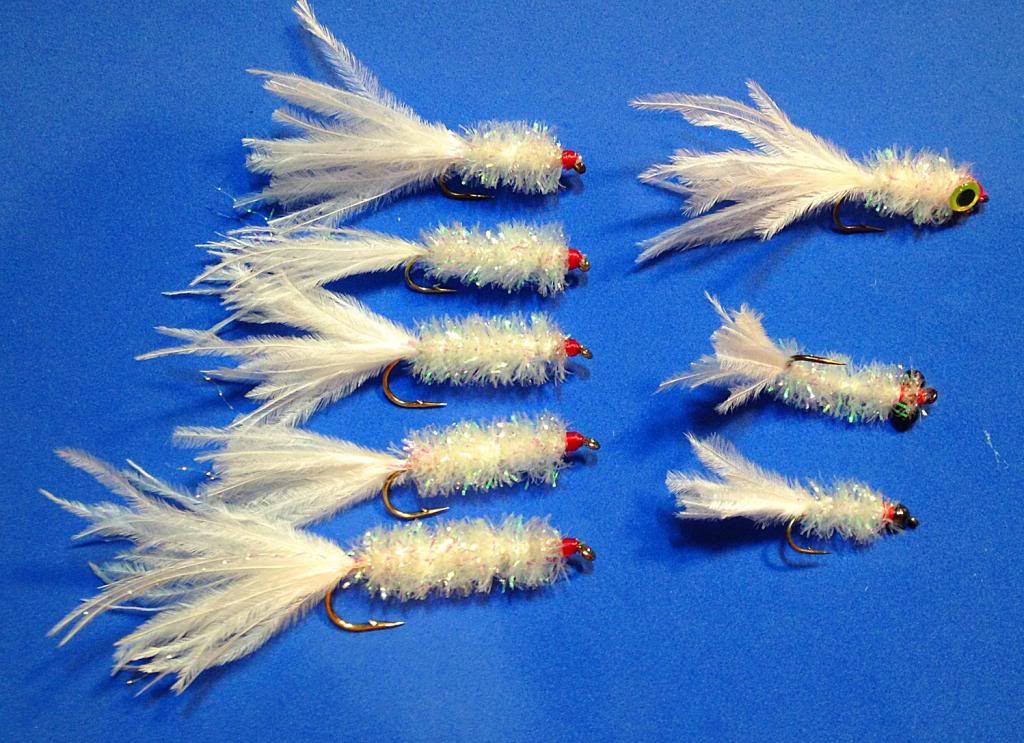 I caught good numbers of Smallies from a local river that day, including a pair of 17-inchers, and lost a third one of around the same size. Those are NICE fish around here!
Channel Catfish:
I didn't catch many catfish while flyfishing this year, like only 4 I think. But 3 of them were caught on the same evening on the same fly...so I will share that here. Its a fairly simple baitfish imitation tied with Craft Fur and some Flashabou, and eyes. The catfish hit this in a reservoir where gizzard shad is the main forage.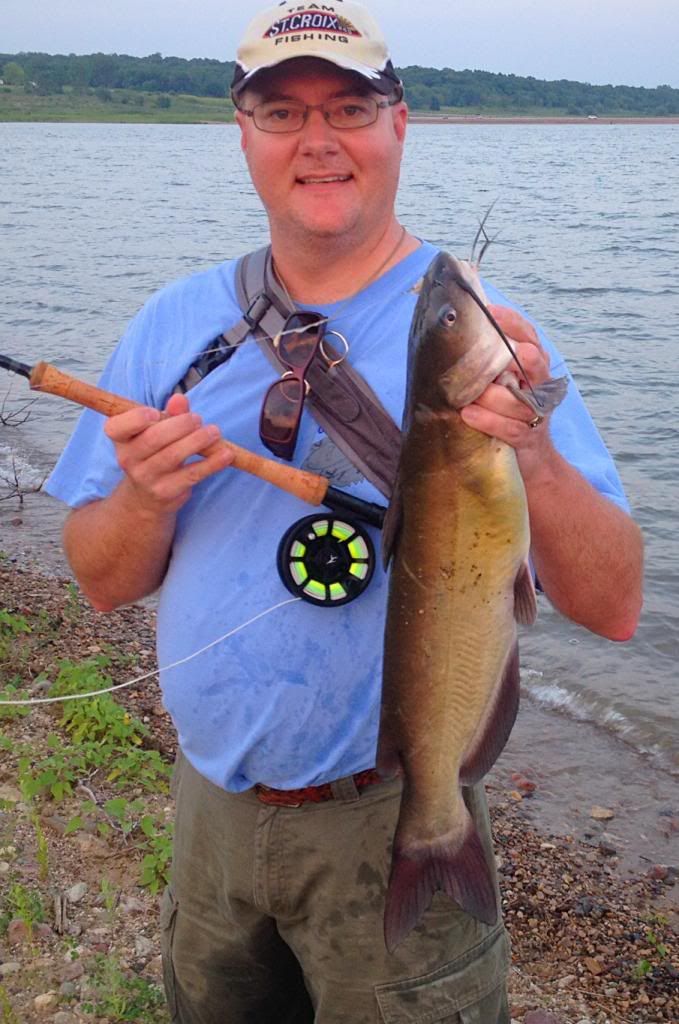 Stocked Rainbow Trout:
For the past couple of years, I've done well using a copper-colored beadhead Woolly Bugger variant called a Chili Pepper. For some reason, that pattern didn't produce well this Fall. Instead, I caught a lot of fish on SimiSeal Leech / Mohair Leech style fly, with a glass beadhead.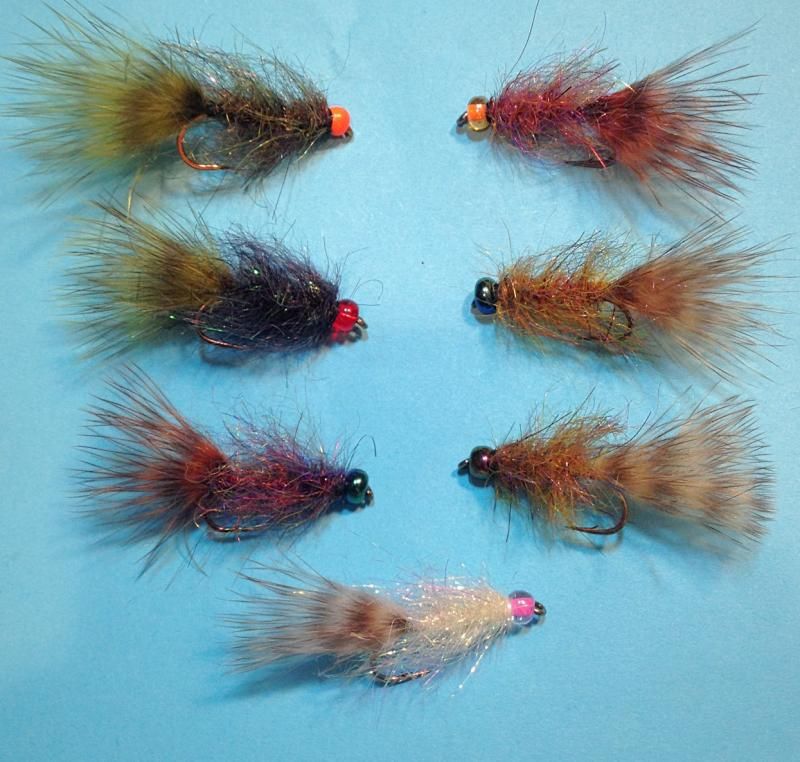 White Bass:
I tried a variety of flies for White Bass this year. I caught fish, but also a lot of missed strikes on some baitfish imitations. The pattern that got a lot of strikes AND good hookup percentage was a small, 1.5" long chartreuse over white Marabou Clouser Deep Minnow.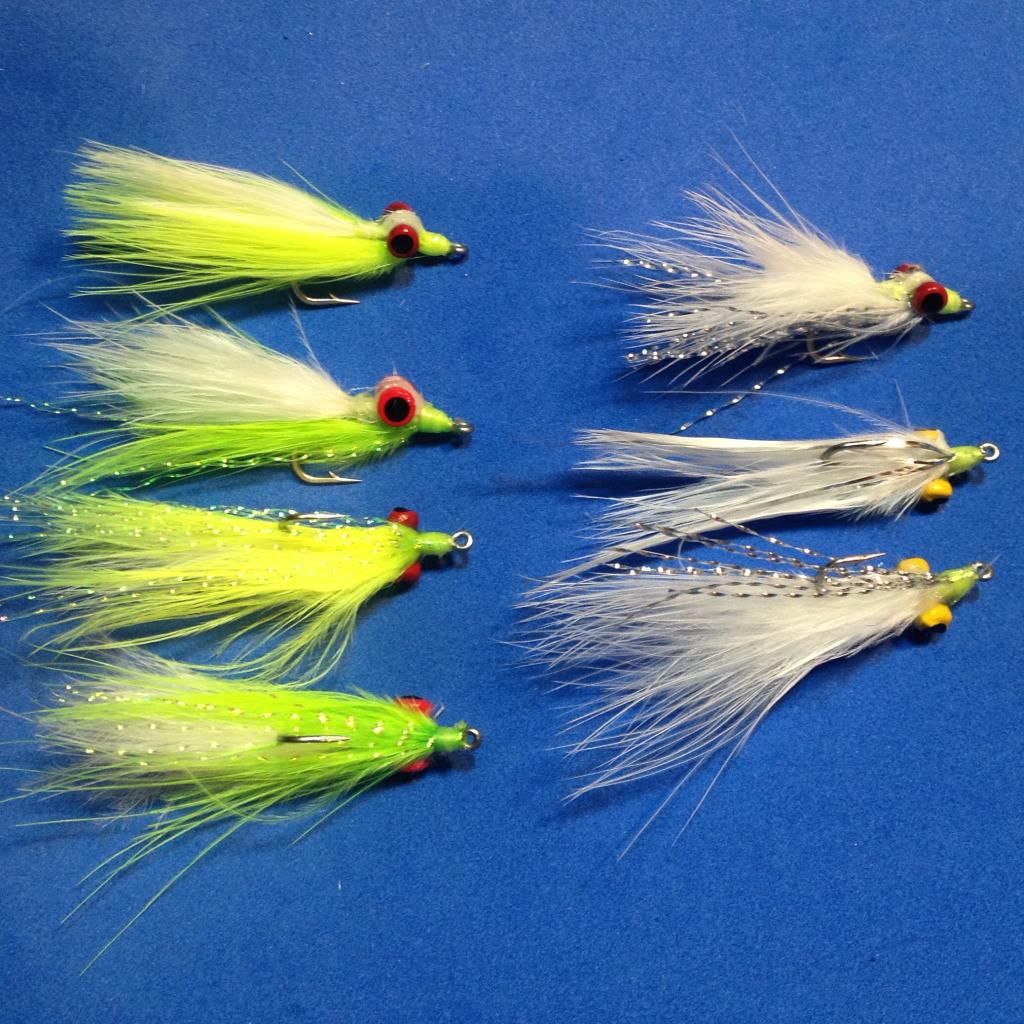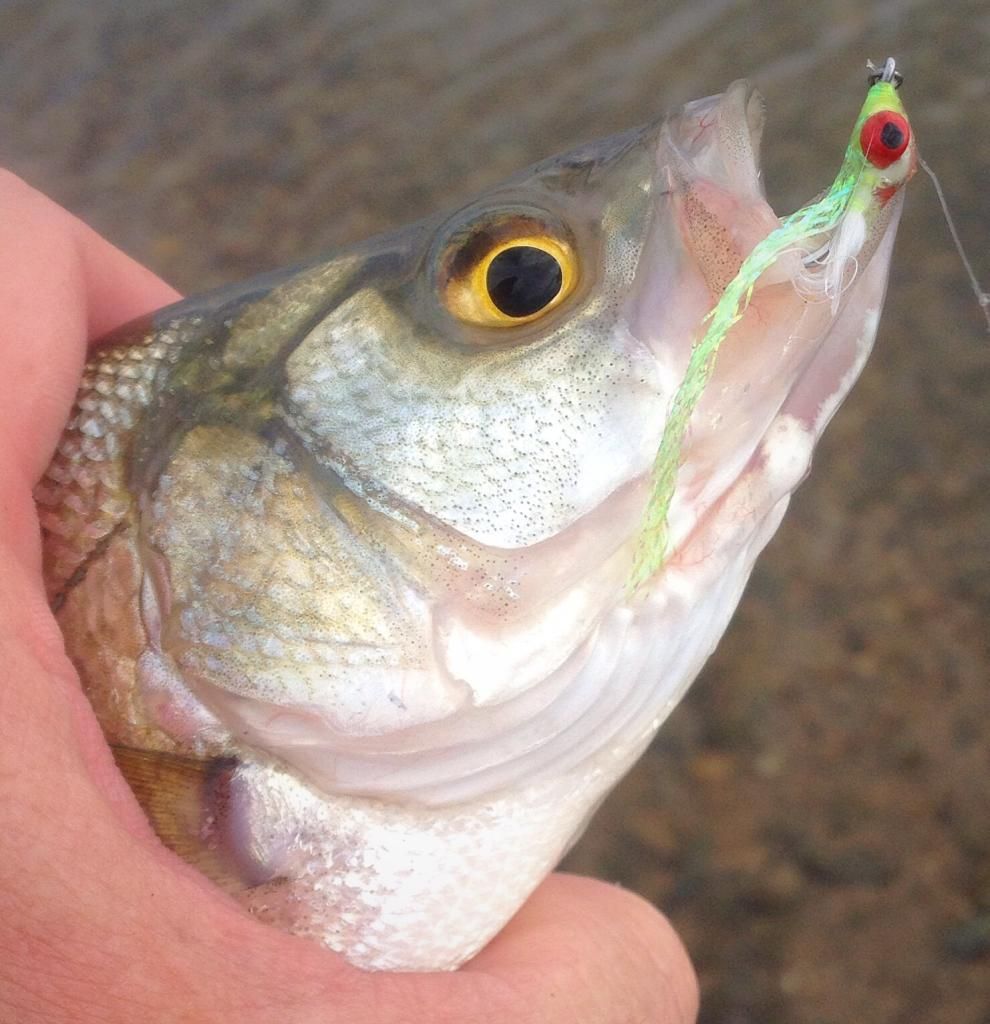 Goldfish:
Yes, GOLDFISH! :) I'd been wanting to catch Goldfish on a fly for years...and finally did it this year. Found a pond FULL of 'em...And its been that way for many years. I first caught goldfish there as a kid....probably around 35 years ago! Still, I tried a few things and just wasn't getting much interest from the fish. I finally tried a #14 Red Fox Squirrel Nymph variant, and the fish really liked it.