Following my previous blog post, I tied up a couple more shad-imitating flies. I had seen a picture of a fly pattern called "Bill's Articulated Baitfish". I only had a picture to go by....no recipe or instructions. I thought they turned out reasonably well: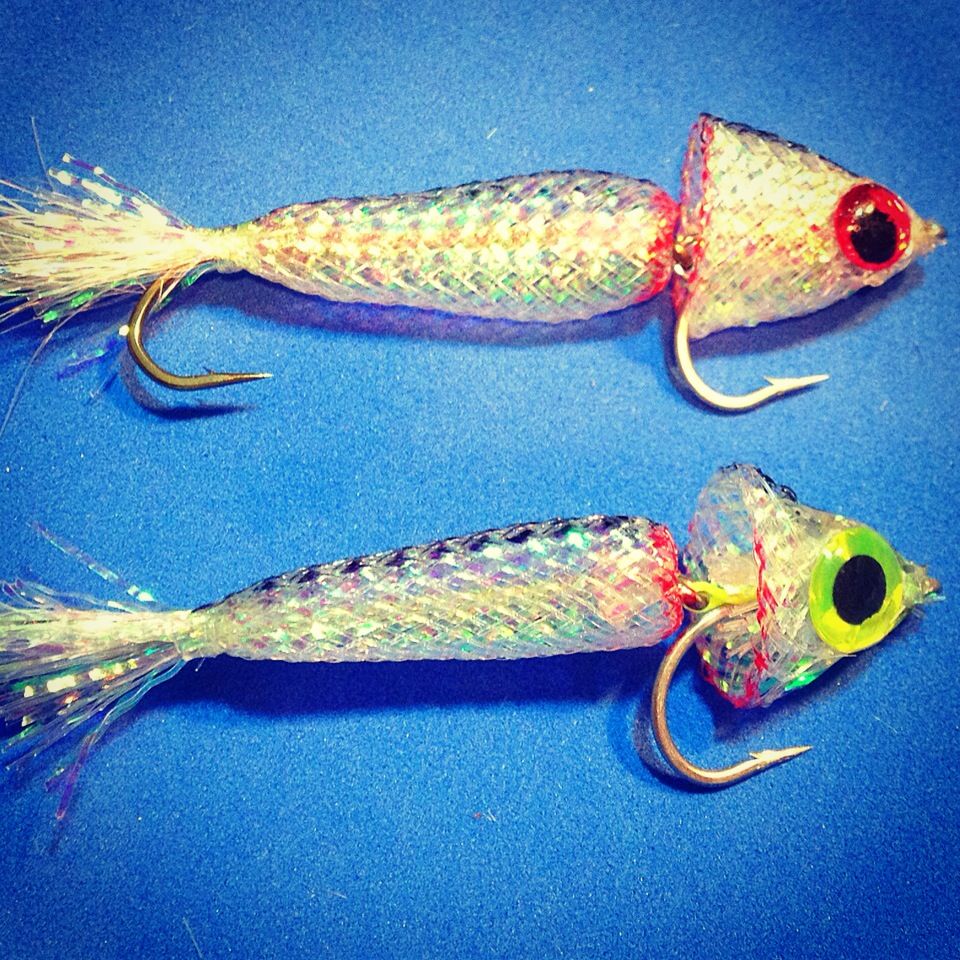 The first one I tied (the bottom one with the chartreuse eyes) I used a superline or backing line as the articulation connection. I may have tied it down too tightly or something...when I sink-tested the fly, it was dead....no action in the water. So, the 2nd one (the top one with the red eyes), I used a bent-wire connection, and I really liked the action during the sink-test! In case fish were small and/or striking short, I left the rear hook in place, where I had clipped it off in the first (bottom) one. I'm glad I did!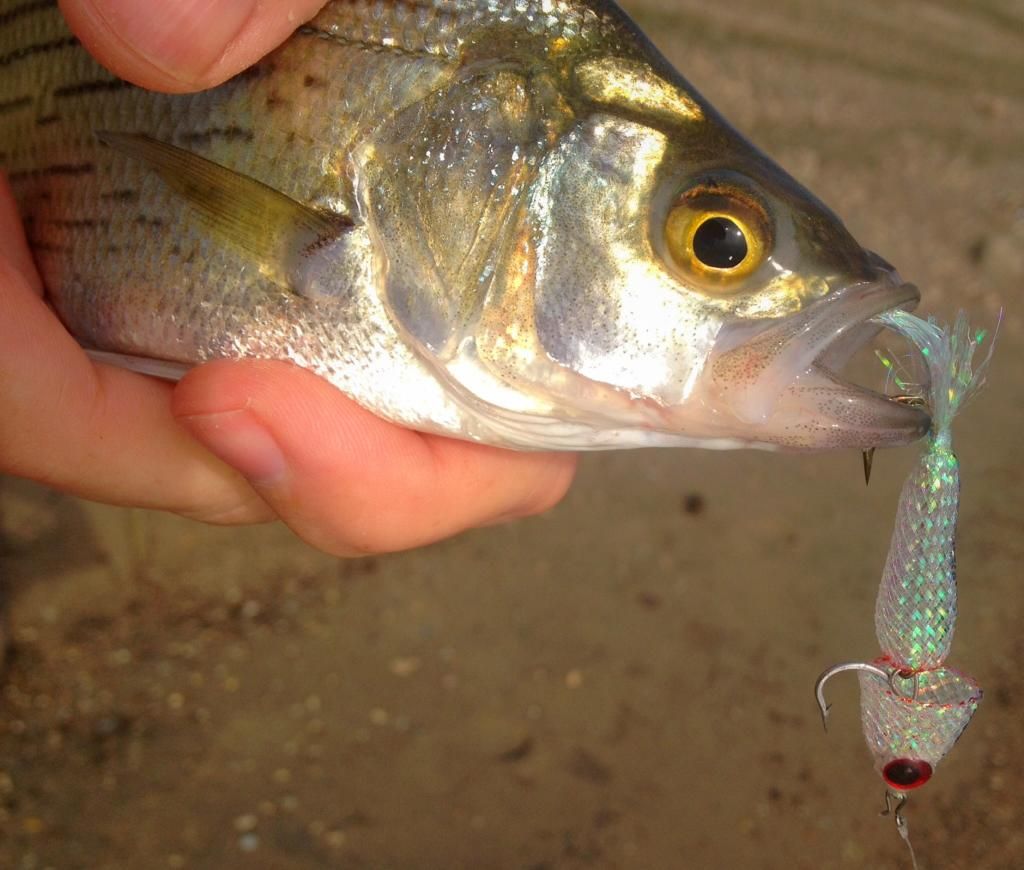 Another fly that caught fish well was this one: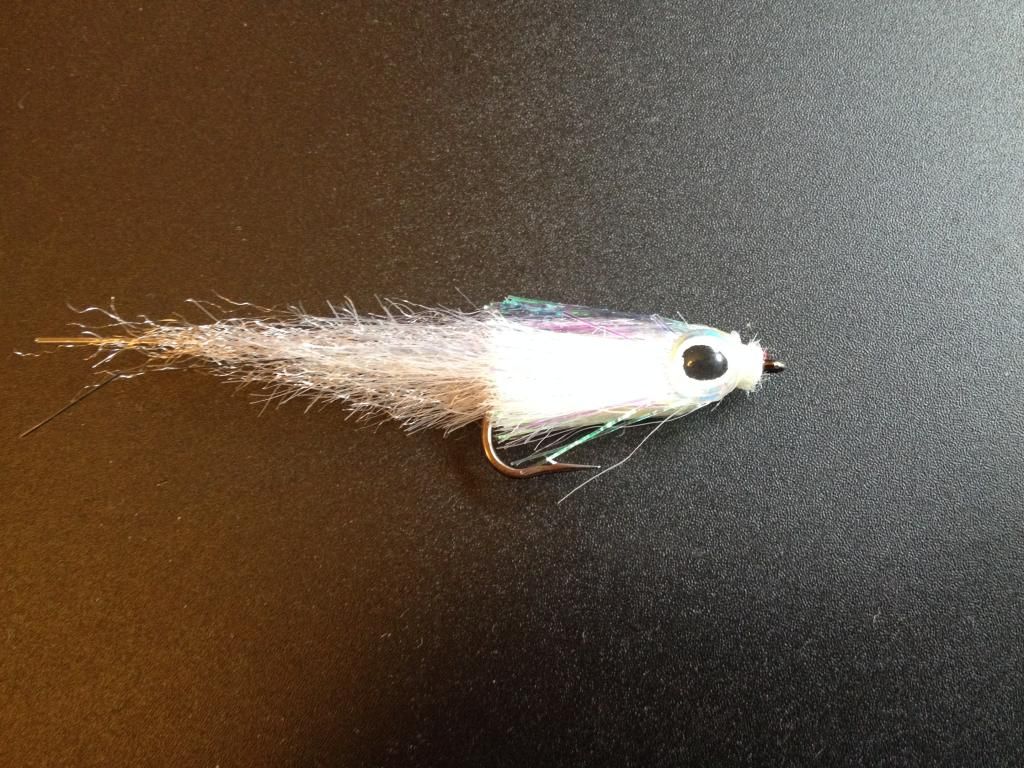 Another fly that did well was the bottom one in the picture below. You may not be able to see it in the picture, there is a metal bead on the hookshank about 1/3 hook shank length back from the hook eye. The tail materials tangled some, but I could still fix it and fish it.
I missed at least 2 strikes for every fish caught on the above patterns, probably because of the size and hook placement.
I had a tip from a fellow flyfishing white bass angler... Small #8 Clousers tied with marabou instead of bucktail. I had tied up a couple of these: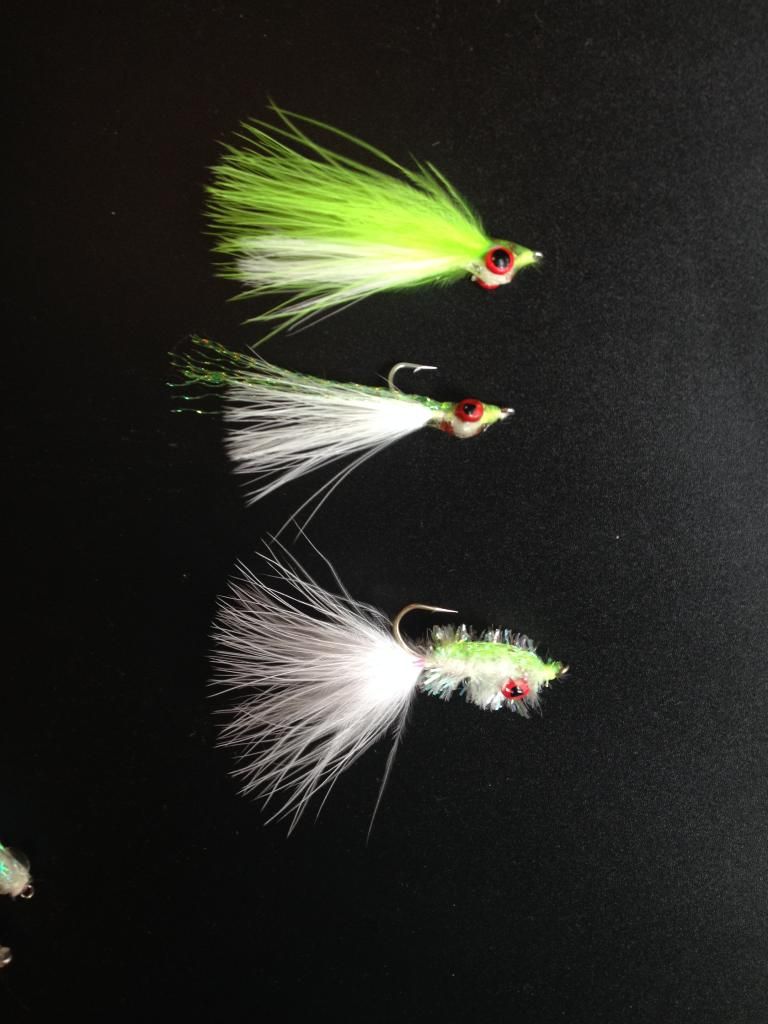 I fished the bottom two, while my buddy Jay fished the top one. They all caught fish VERY well, with much fewer missed strikes than the bigger patterns.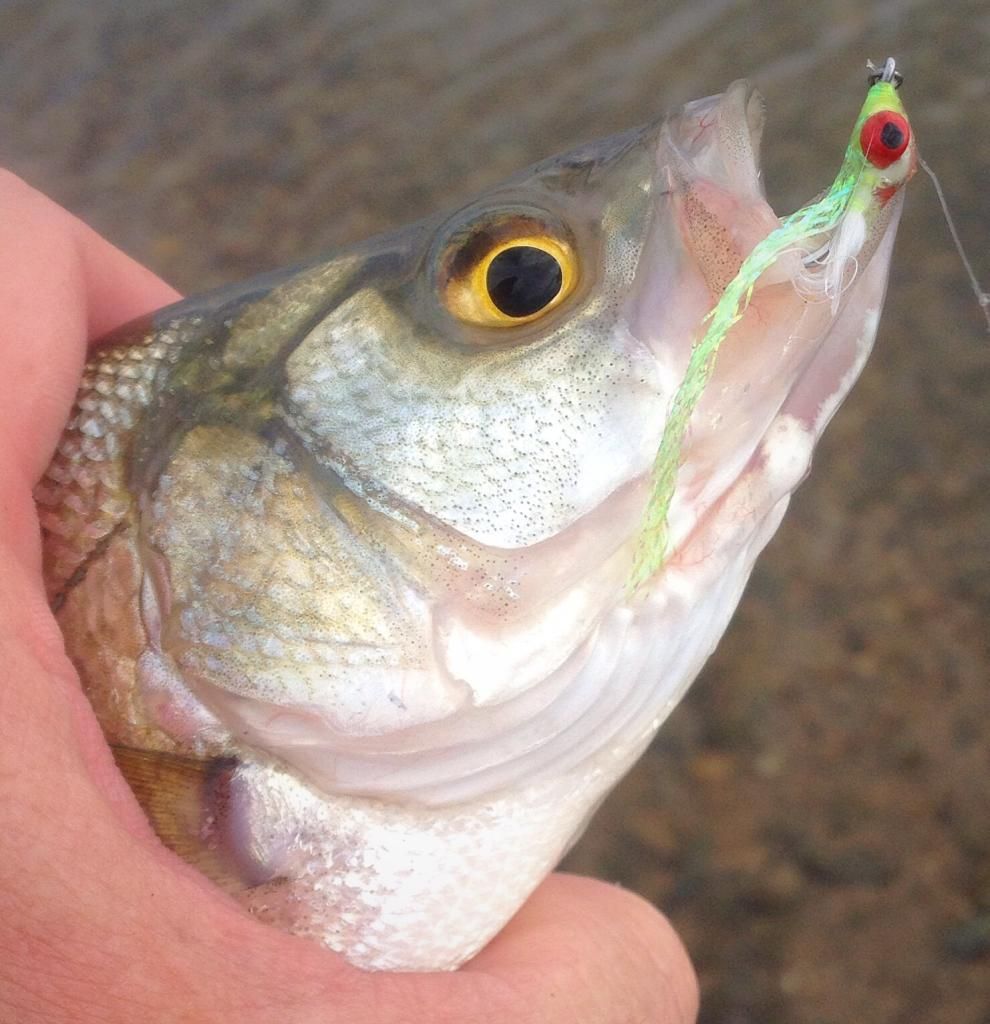 In fact, I had the biggest White Bass/Wiper of the day on the middle fly above. The strike and fight were amazing....after 10-15 seconds, I decided I must have hooked a channel catfish, THAT's how hard this fish was bulldogging and fighting! I finally dragged it up onto the sand in the shallows, but it flipped a few times, threw the fly, and swam away. It was probably about a 15" fish. Not huge, but REALLY NICE, especially after battling with the fun medium-sized fish (11-12") all day.
Jay took my picture against the fog on the lake in the morning.