My friend Dale S. gave me a tool/jig he built to aid in cutting foam "flip-flops" into shape for blockhead-style poppers. He even gave me some flip-flop pieces in all the good colors!
Well, I'd been very interested to try making some of these poppers and trying them on the local fish, so I had to sit down and cut some up right away.
Wow, it worked great! I quickly cut @ a dozen heads in just a couple minutes! The tops and bottoms are angled....I can see I may need to also angle the sided, but there was some cool texture on one side that I kind of wanted to keep. I can trim some more in different ways later.
Here's the first one I tied up: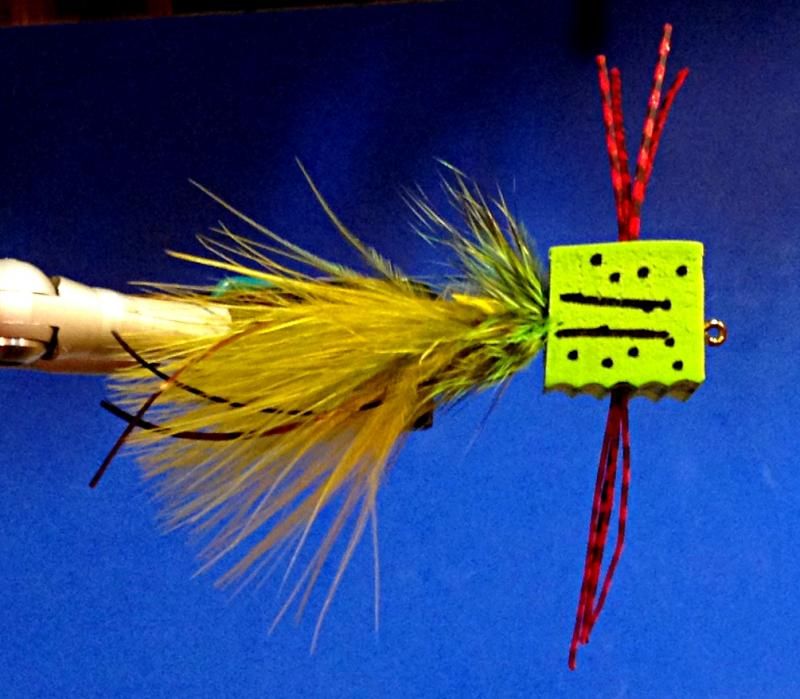 I think it should work really well. Yesterday I went fishing during lunch, and hadn't packed this new popper into my flybox/sling pack yet. I resorted to using one of the poppers I mentioned in my previous blog entry. Conditions were extremely tough at the public pond I fished, with a 25' wide solid band of floating algae mat on the surface around the entire pond perimeter! I found a couple openings in it, and saw some decent bass around one of them. First cast with the popper...I could see a bass come up to look it over...it slowly moved forward, I just let the popper sit...and the bass sucked it in, turned and dove. Fish ON! :)
It was a nice 17" bass!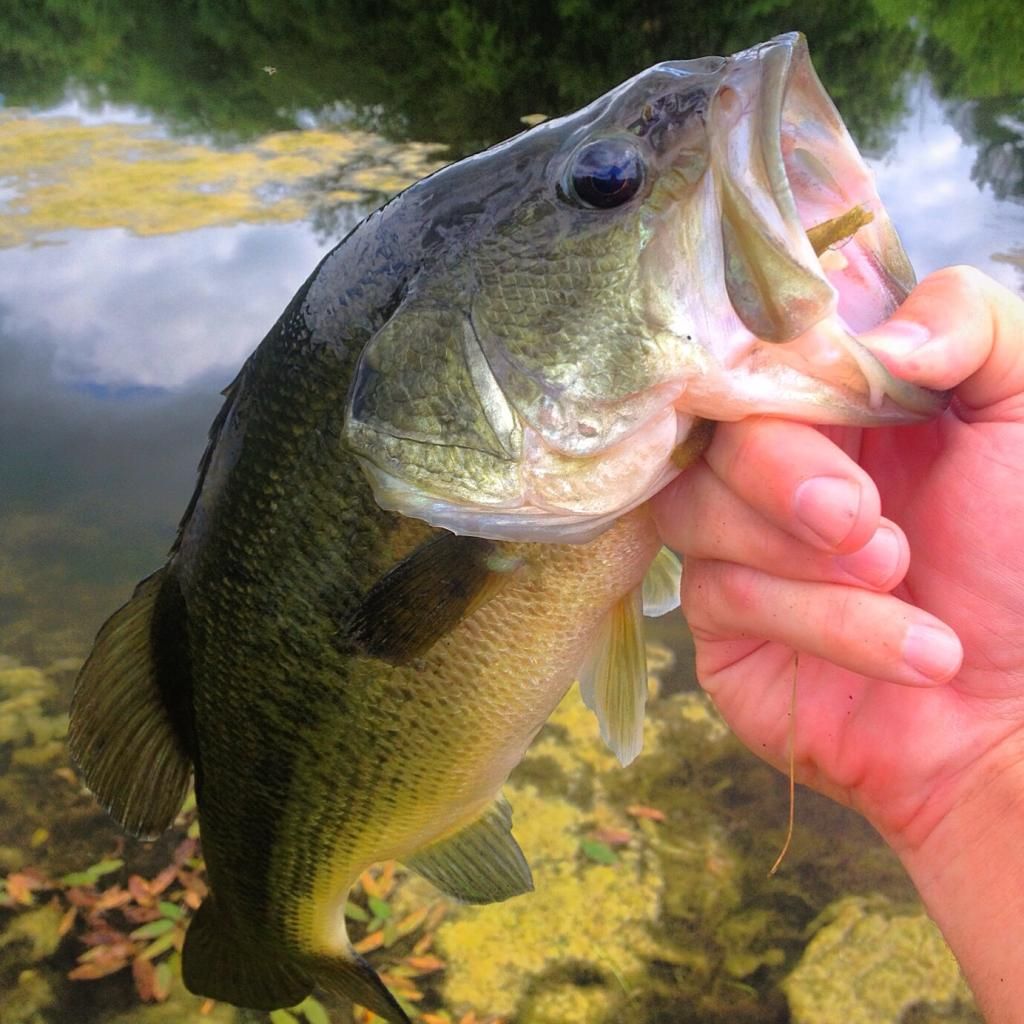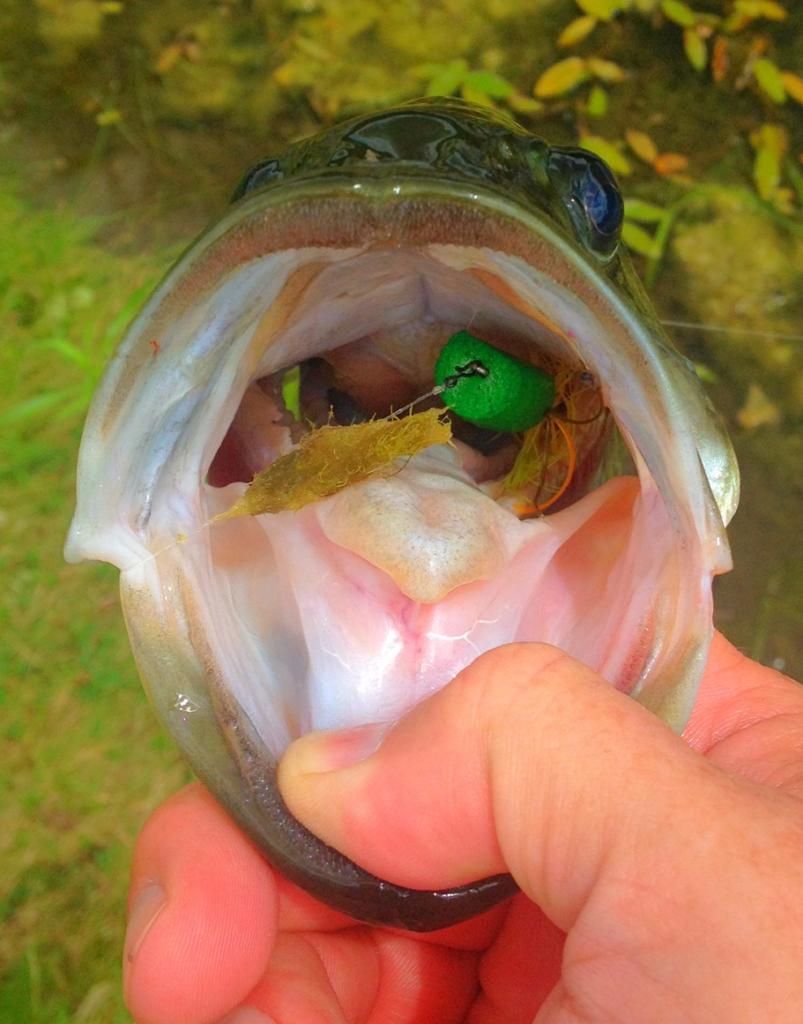 Anyway, I hope to try the blockhead popper soon. Another huge THANK YOU to Dale for the awesome foam cutting jig!!