Nope...its definitely NOT the last time I will be using these. They are fun to make and they CATCH FISH. I just don't know how much more I can really say about them after this post. So...the "Conclusion" part of the title just means I won't belabor the issue further. Do expect future mentions of them and picture of them in fish's mouths, though.
I tied up some more blockhead poppers. I tied 2 larger ones on Umpqua/Tiemco 8089 #6 hooks...those bass-style ones that are ginormous for their stated size. I also tied up a couple more on the #10 size hooks of the same style.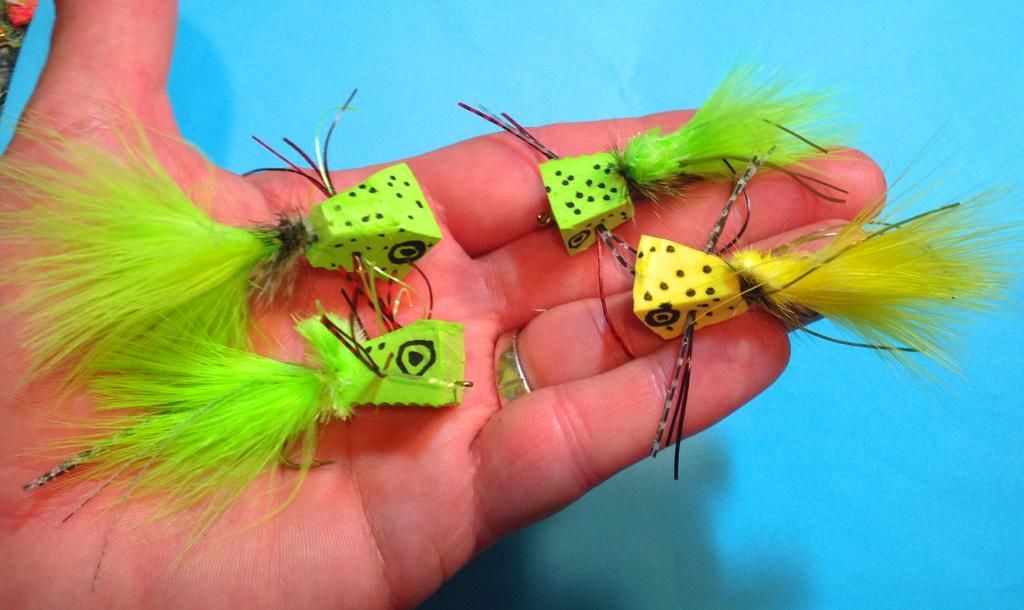 Last night I visited 3 new-to-me ponds in my town. Yes, and there really are even MORE that I still haven't visited in the past 13 years of living in this town! :) Can you believe it?? Life is good.
I fished all night with the larger size blockhead popper. Since I recently broke my favorite 6wt rod, I was using a fast-action 7 wt rod to cast/fish these.
The first pond had a VERY WIDE and solid ring of floating algae around the edge of the pond. I probably made 5 casts total, caught a bluegill on that larger popper.
Next pond, resulted in one 11" bass caught, and I missed a pair of great strikes from something I feel was larger. Disappointing result from that pond.
The third pond gave up at least 5 nice bass in the 14"-16" range (guesstimate...I didn't really measure any of them). They hit very aggressively, and fought well. That was FUN!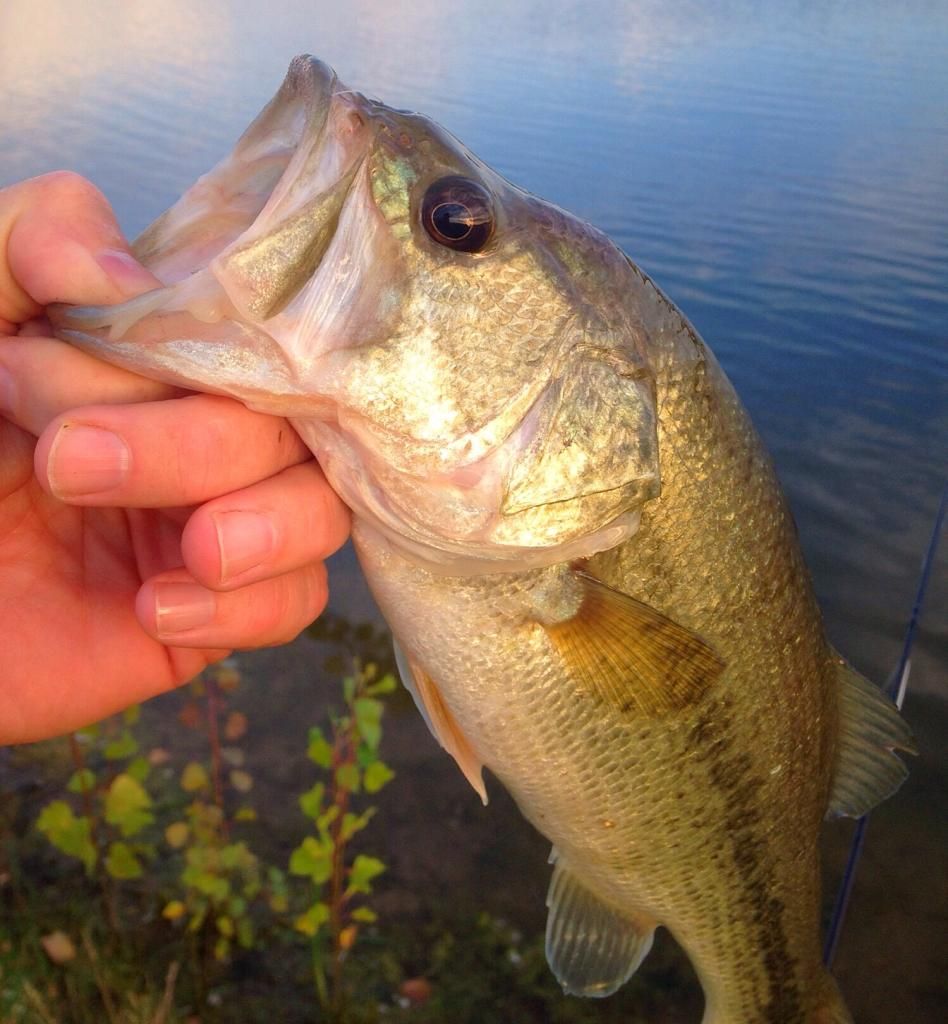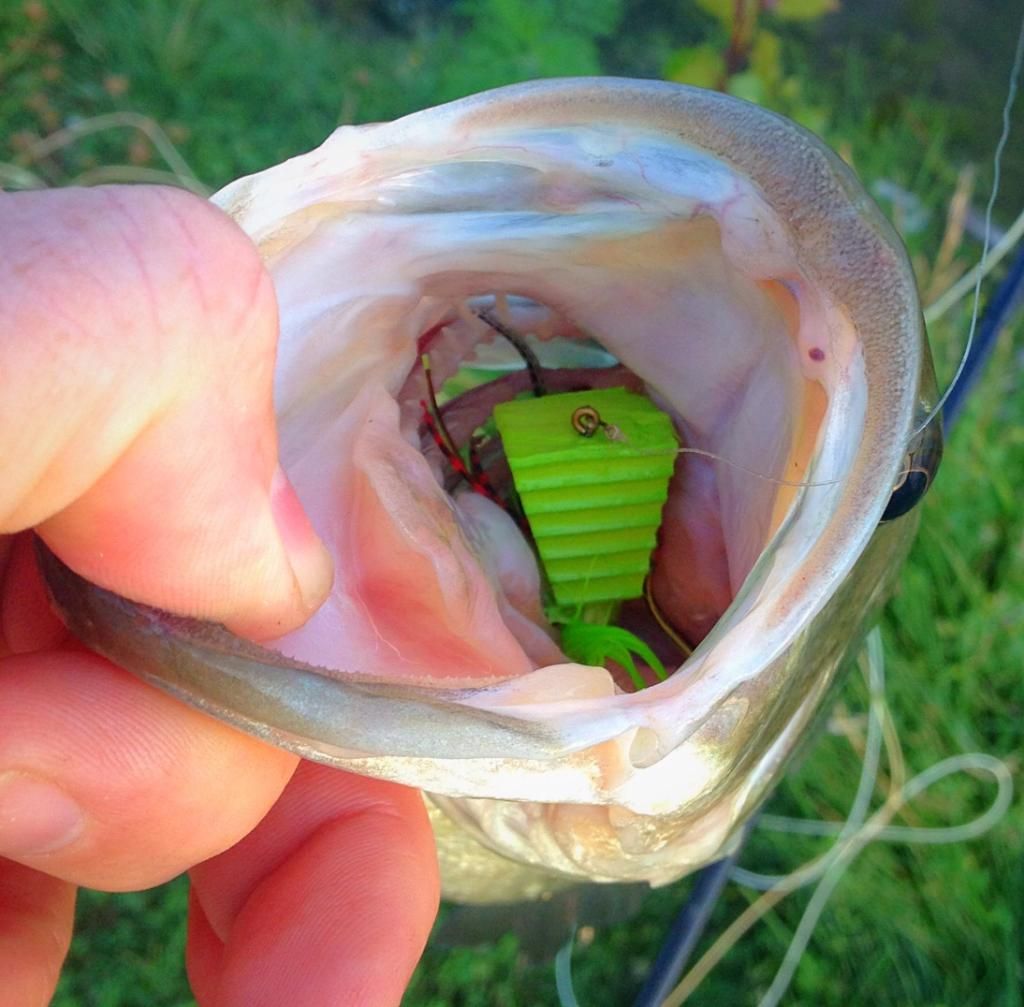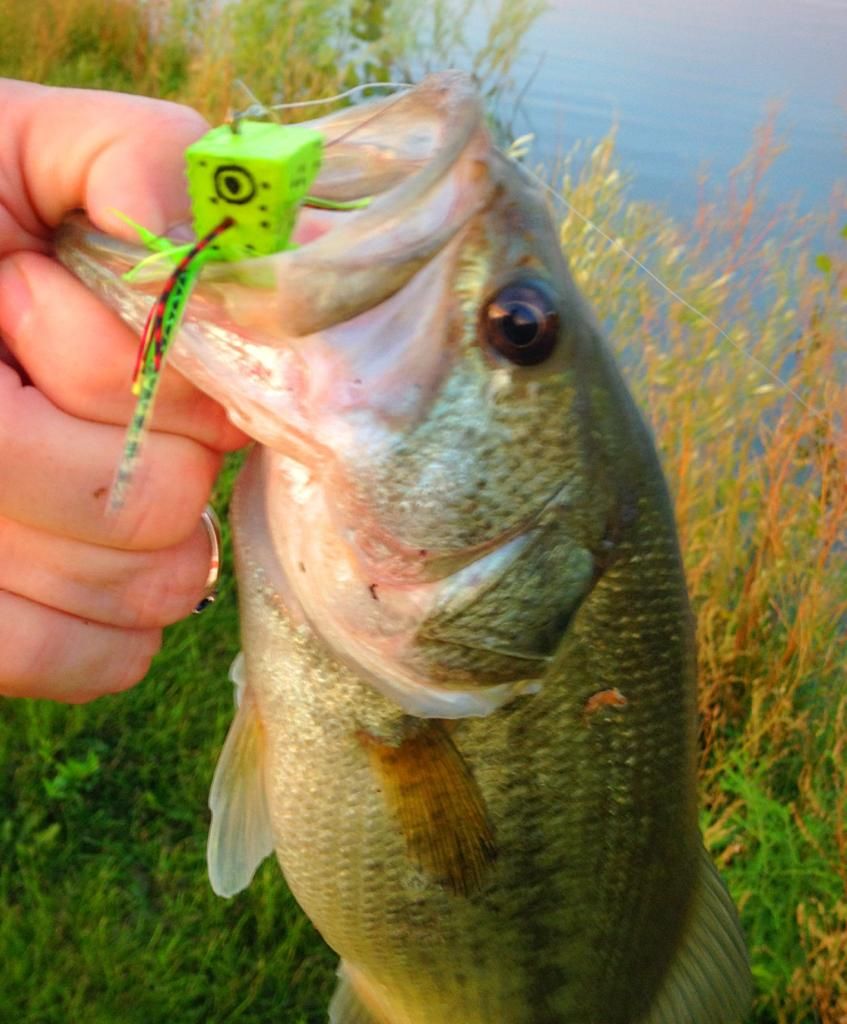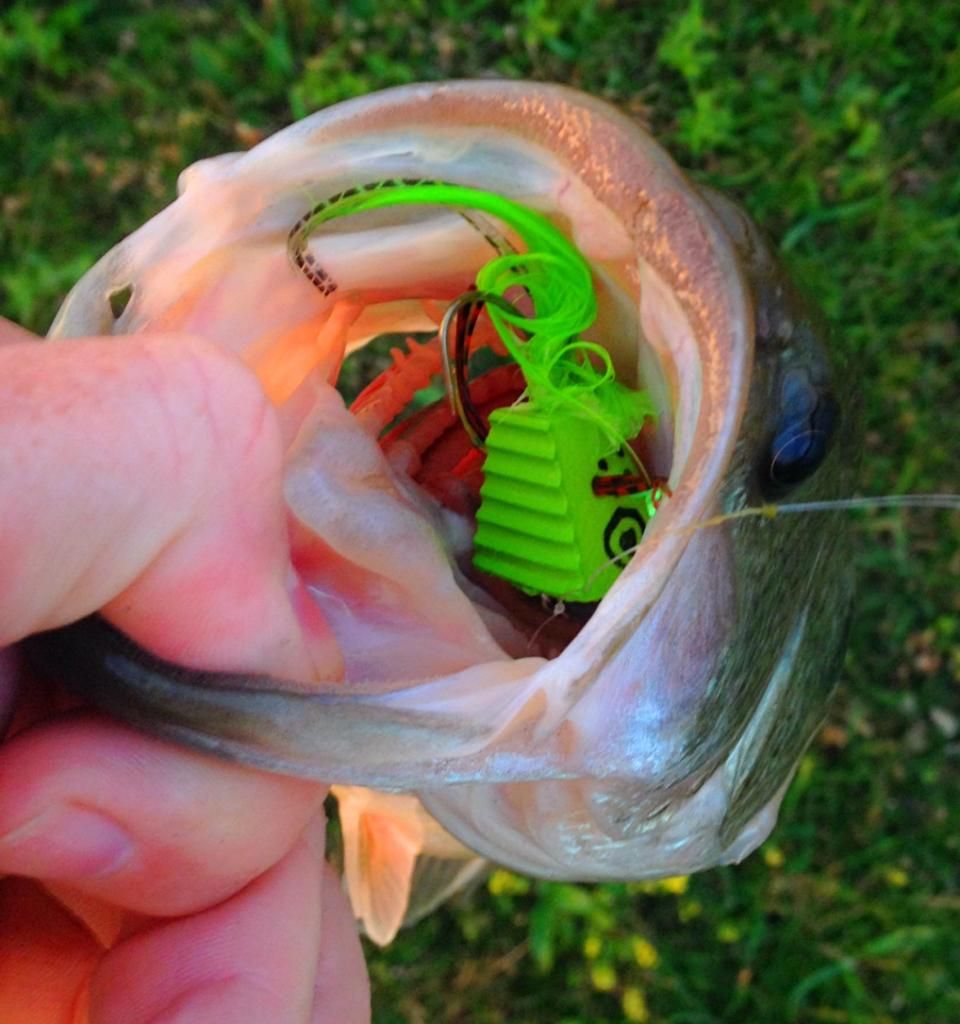 A couple of the bass even struck, got off without being hooked, and then struck another time or two on follow-up casts back to the same spots before getting caught! You can't always count on the fish being THAT aggressive!
Those #6 poppers were noticeable more difficult to cast than the #10's. I think I will go back to using the #10's for the immediate future, but I will keep some of the bigger ones with me at all times, in case they want the bigger mouthful.