I took Thursday off.
I decided to flyfish for Smallmouth Bass. I tried a Chartreuse & Yellow Clouser first, with no takers. I switched to a #6 F-C Pearl Shiner, and started catching fish. The first two fish were nice 17" Smallies. 17" marked a new fly rod personal best of Smallmouth Bass for me. My biggest ever is a 20-incher.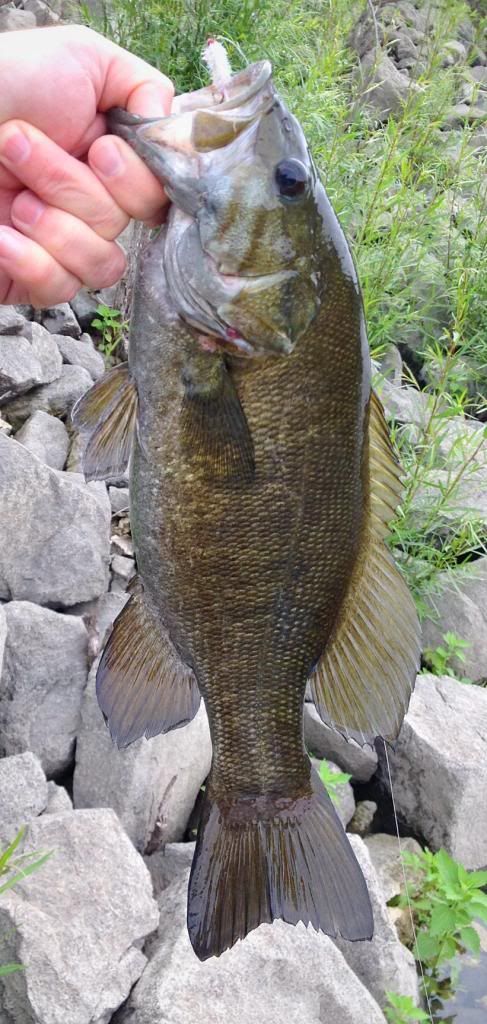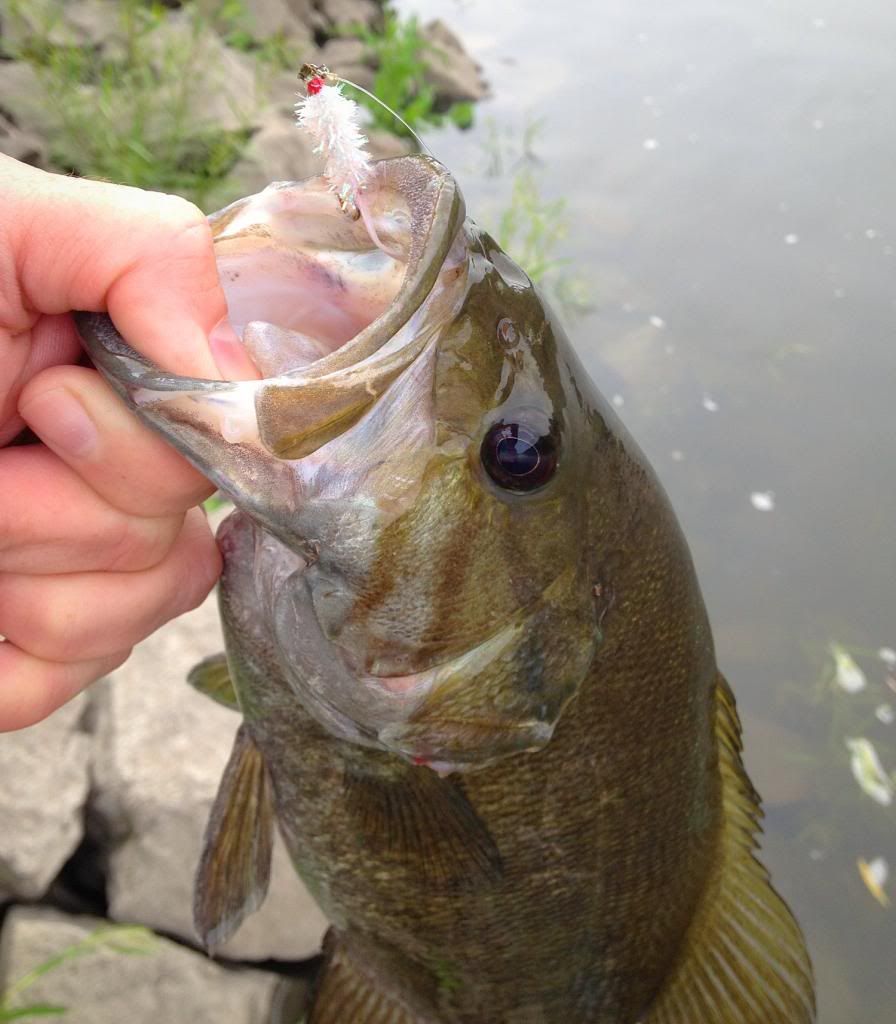 Then I caught a smaller bass @ 12", then had another big bass on. That one shook free while I was focusing on reeling my slack line back on the reel.
The big Smallies seemed to stop hitting after that...I caught 11 more smaller ones.
I also caught my first IOWA fly rod Northern Pike. It was only @ 18"-19", but it was still fun, and it was nice that it didn't cut my line before I could land it! It hit a Clouser.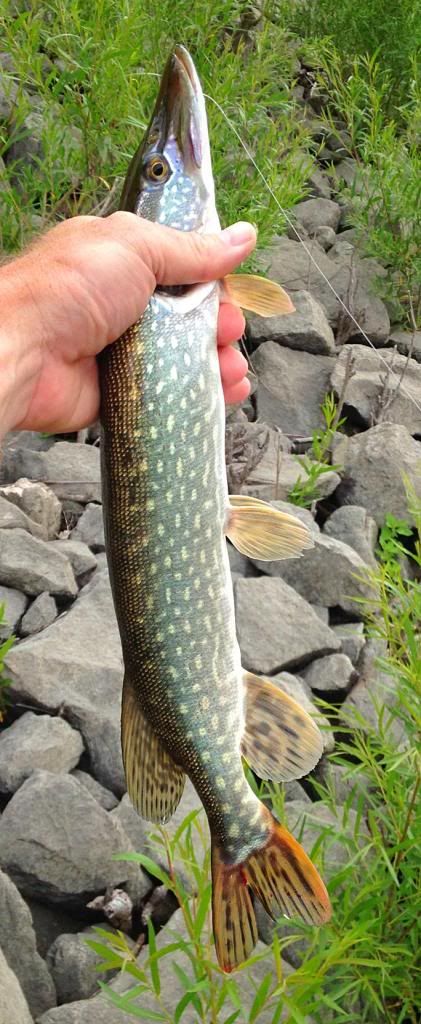 I caught a 9" Crappie on the Pearl Shiner as well.
I thought this empty Dragonfly Nymph case I found in the water was pretty cool: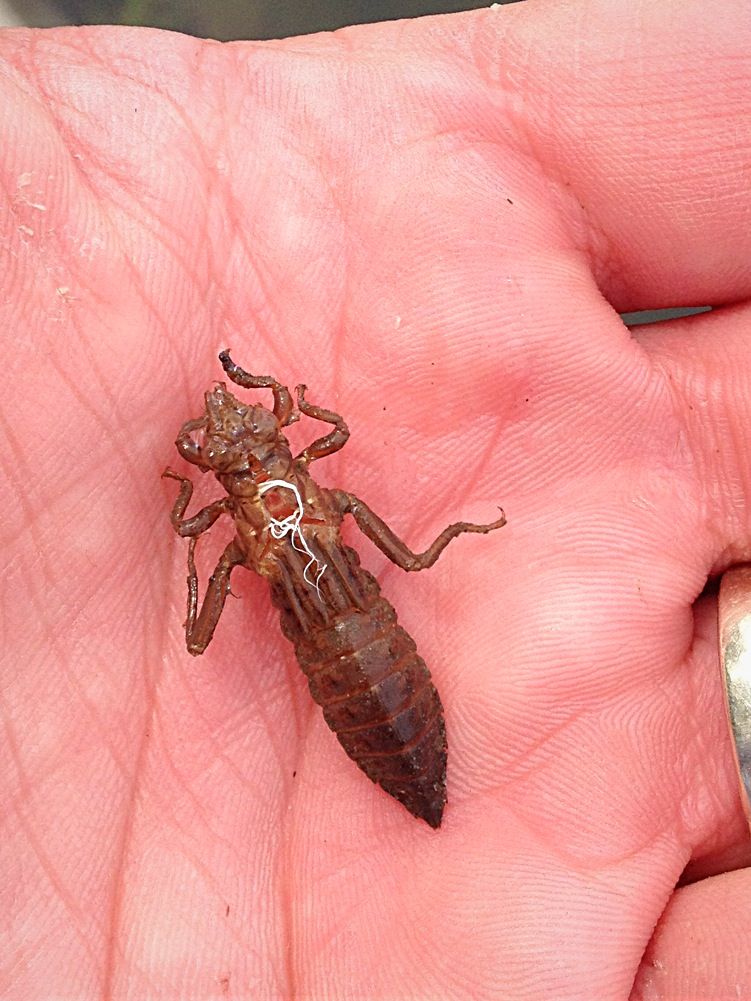 After leaving there, I went to a public pond. I caught at LEAST 40 Crappies (all 10" or less), 8 Bluegills, 1 Largemouth Bass, 2 decent Hybrid Sunfish, and 1 very beefy 8.5" Green Sunfish. Most were caught on a Chartreuse microjig under an indicator. There was another guy fishing the pond...he may have caught one or more fish. At one point, I was pulling small crappies in every few seconds for about 20 minutes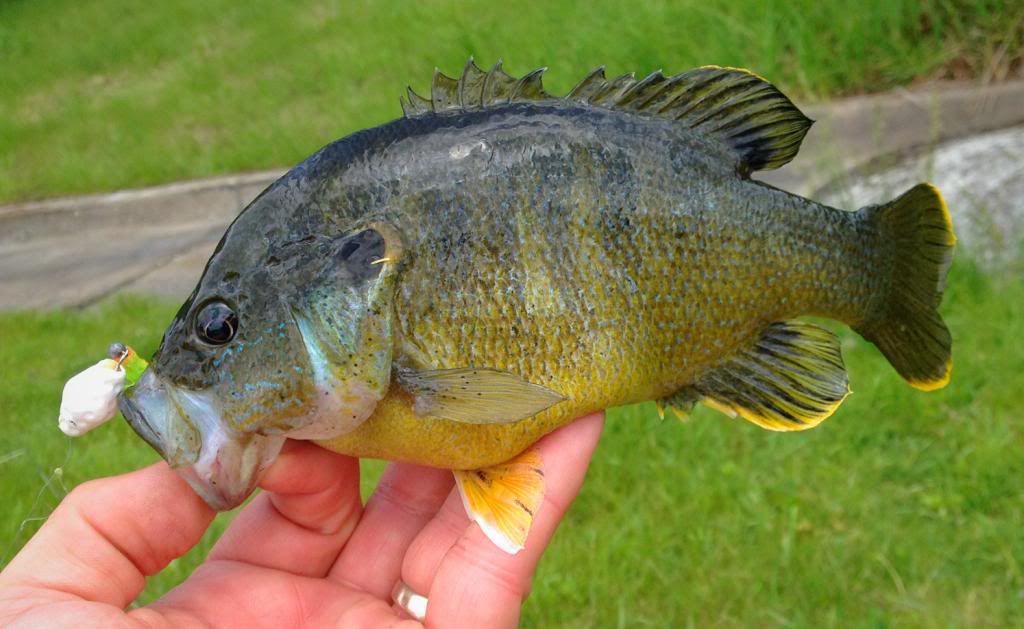 And then later in the evening after dinner, I went out again, even though I was pretty exhausted. I caught at least 30 Bluegills, and one 13" Largemouth Bass. Some of the Bluegills were really nice fish.
The females appeared to still have at least some eggs. Some of the males had such incredibly DEEP bodies, that their throat/chest areas began abruptly much lower than the rest of the head. Kind of hard to describe. Hopefully you can see it in the 2nd picture below.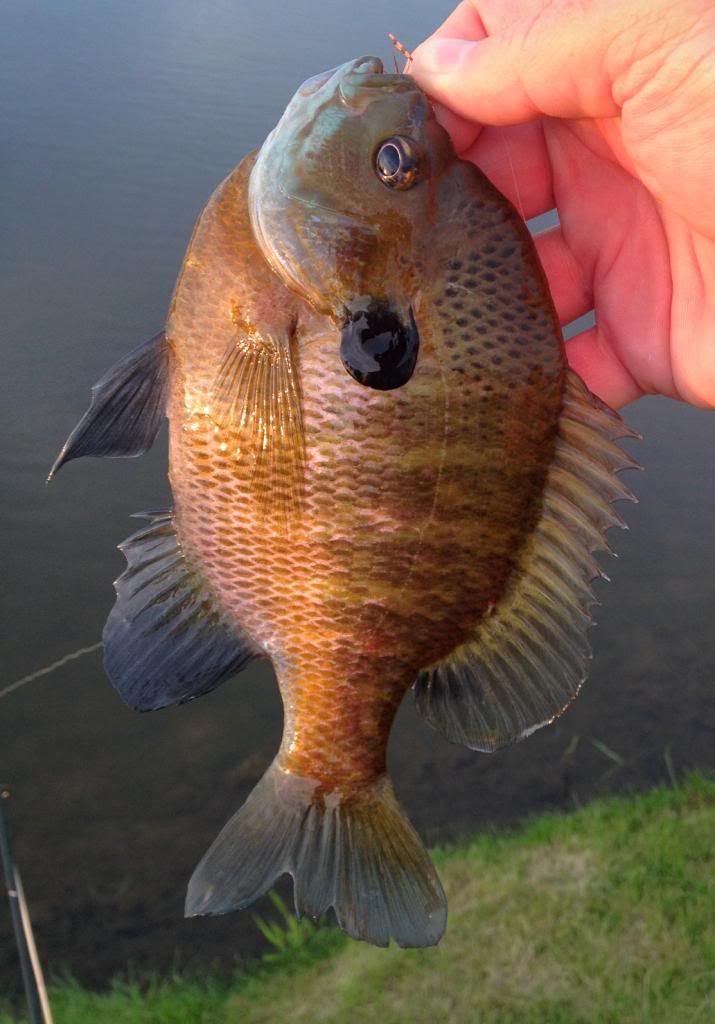 It was quite a day of fishing!