I got out to flyfish for a couple hours on Sunday late afternoon, before a storm with lightning blew in.
I caught at least 20 Bluegills, 6 Crappies, 8 Pumpkinseed Sunfish, and 3 Largemouth Bass.
I caught fish on chartreuse Woolly Buggers, Chartreuse Microjigs under an indicator, and silver Springbrook Wunders under an indicator.
I love how colorful the Pumpkinseeds are, so I mainly just took pictures of them.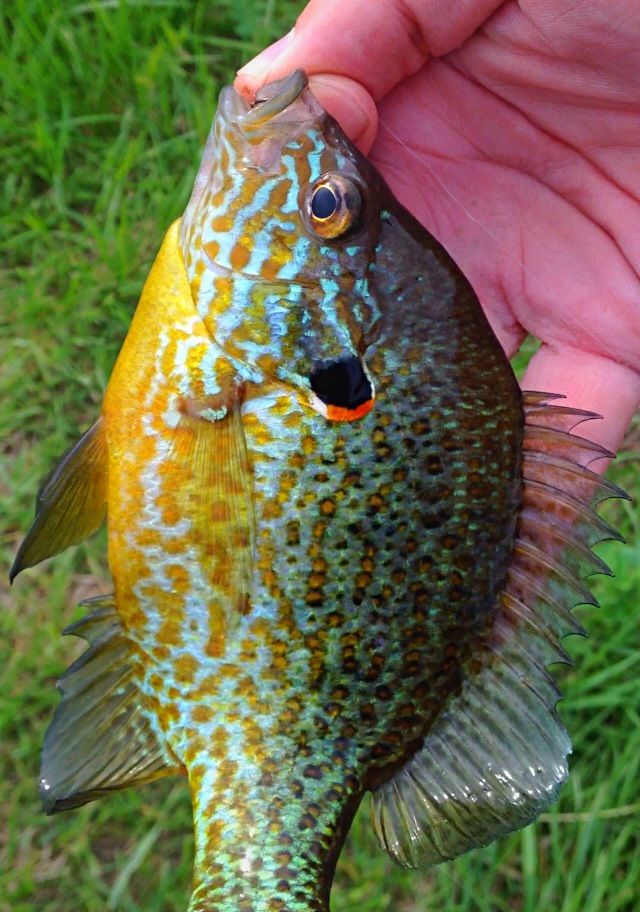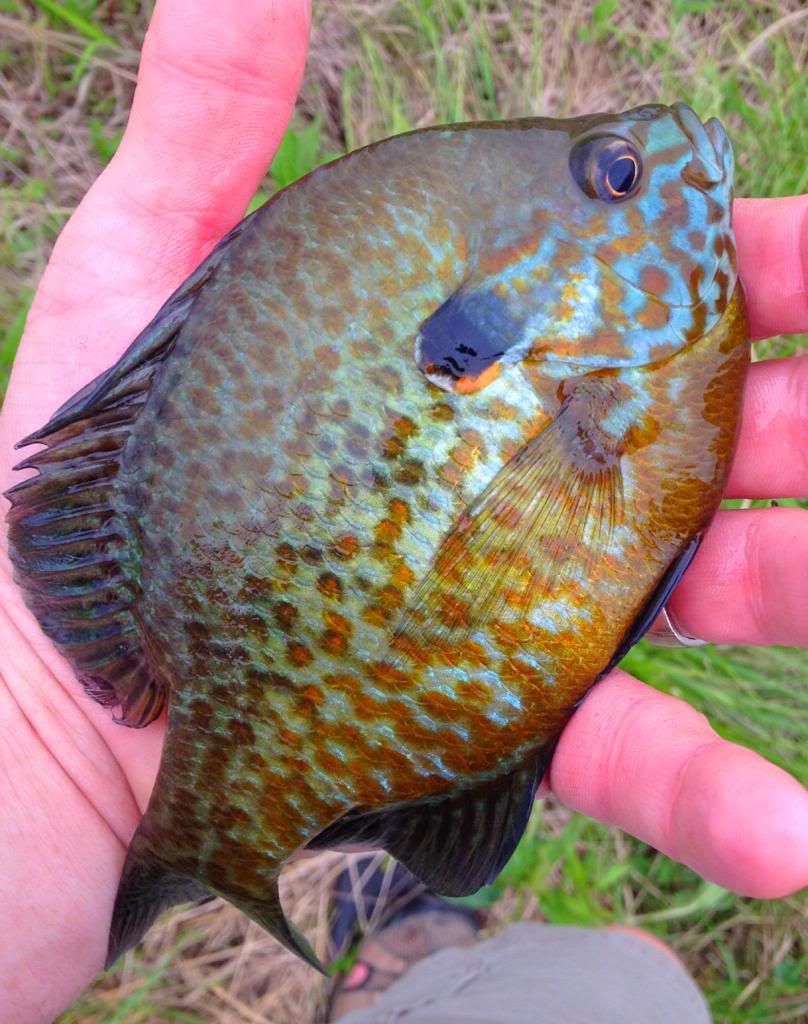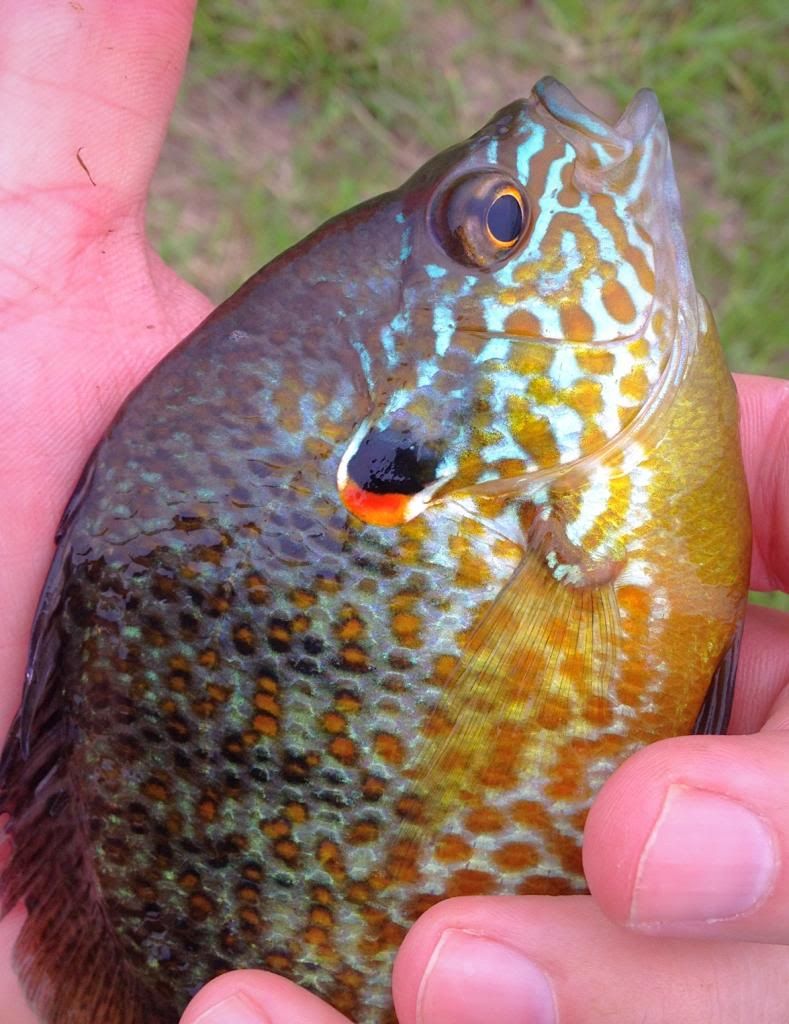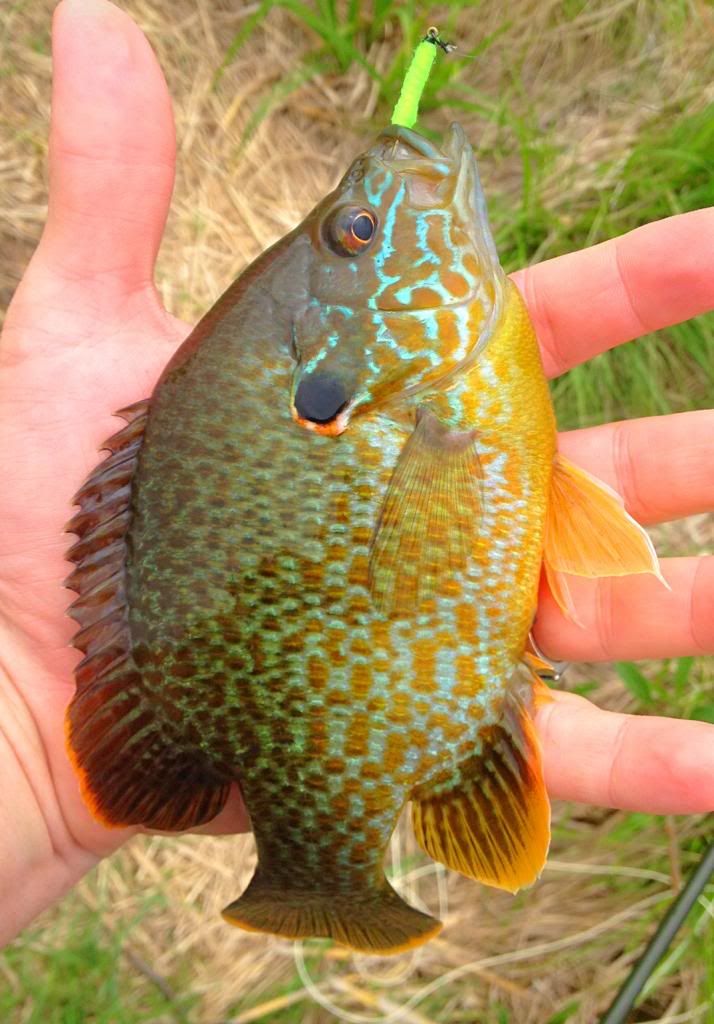 This Bluegill had an unusually dark belly and pelvic fins: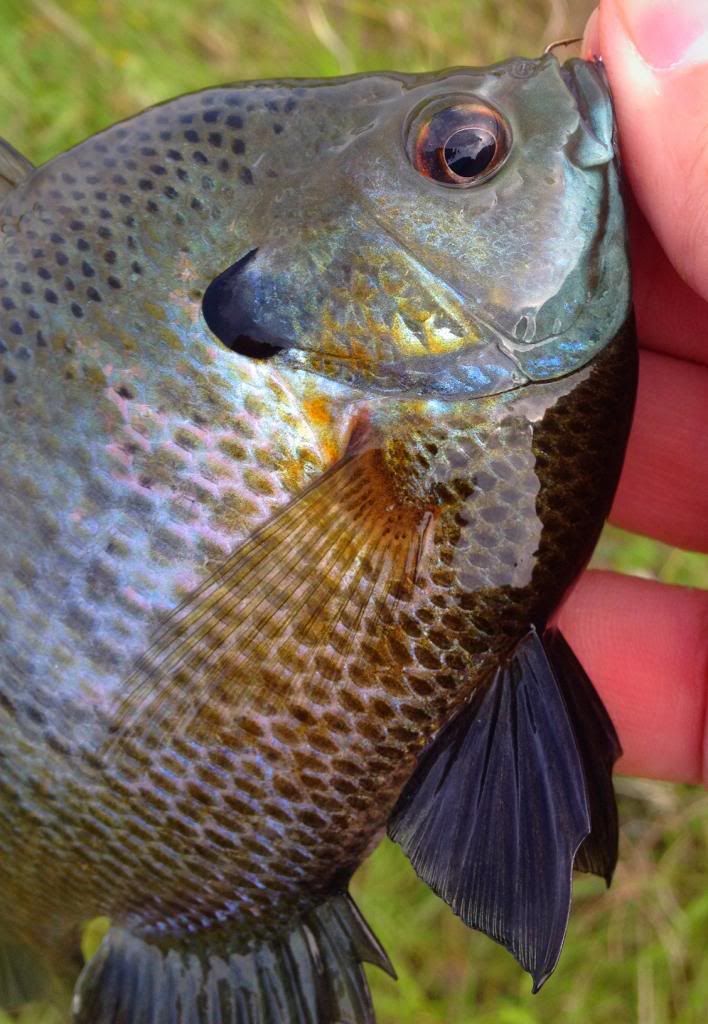 Here's a Pumpkinseed guarding a nest: