While en return route from my family's Spring Break trip (a post or two on that will be forthcoming), my friend Dale G. sent me a text that he had fished Lake Petocka earlier that day. It had some open water (still had a lot of ice on it, though), and that he'd caught 48 trout while flyfishing!
I had planned to check it out once I returned to Iowa, but now I KNEW it was ready for fishing!
I was excited.
So, I headed for Lake Petocka the very next day, fly rod in hand. Long story short, I didn't do nearly as well as Dale had. I can only speculate on the reasons. In the first 3 hours of fishing the NW corner, I had only caught 3 trout. I headed down along the shore, and picked up another before I ran into the NE corner of the lake. Here I found a small concentration of fish, and fairly quickly caught 15 more trout, all on beadhead Woolly Buggers. White ones and gold ones worked best for me this day.
Fished the entire length of the west side and didn't catch any more fish.
Here's some pics: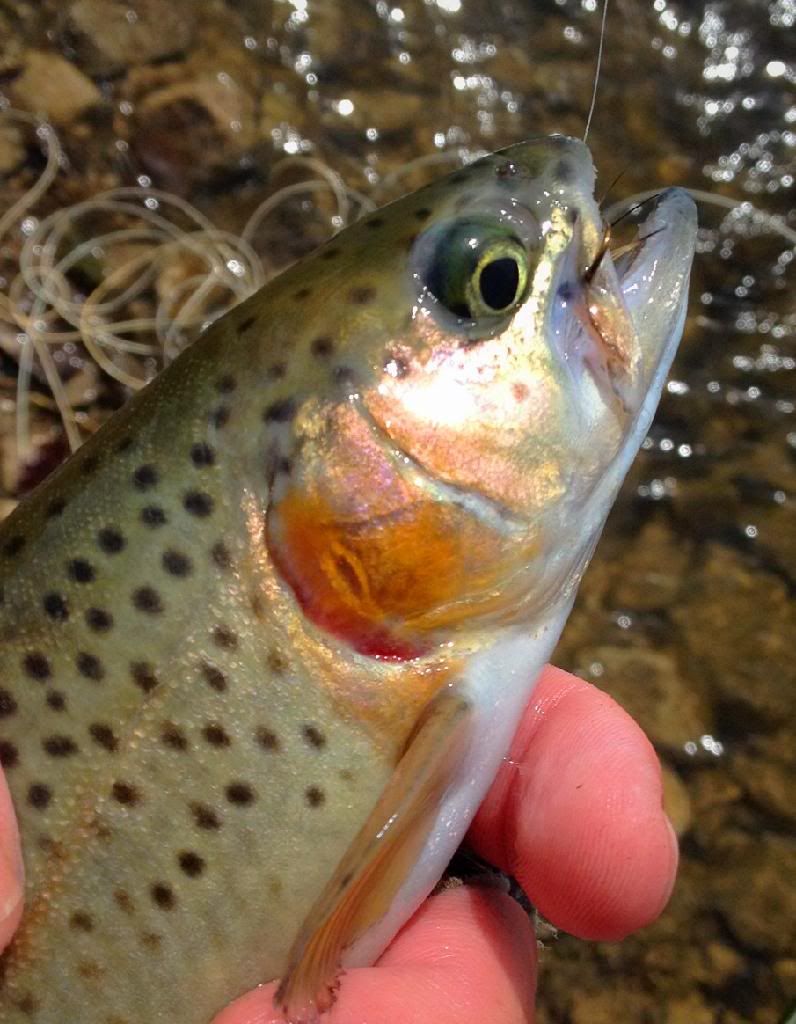 And next is the first video I've shot with my GoPro camera. I'm still learning how to use it and edit videos...So hopefully they will get better as time goes on. Anyway, you can see the ice sheet on the lake in the background. Hopefully this works!