I took a couple days off work this week to do some fishing. It was a good opportunity to finally get my kayak wet this year.
My buddy Jay and I took our kayaks to Blue Heron lake. It was a nice day! The kayaking was fun..the fishing was pretty poor.
The lake is loaded with shad right now that are a perfect size for the crappies and white bass in the lake.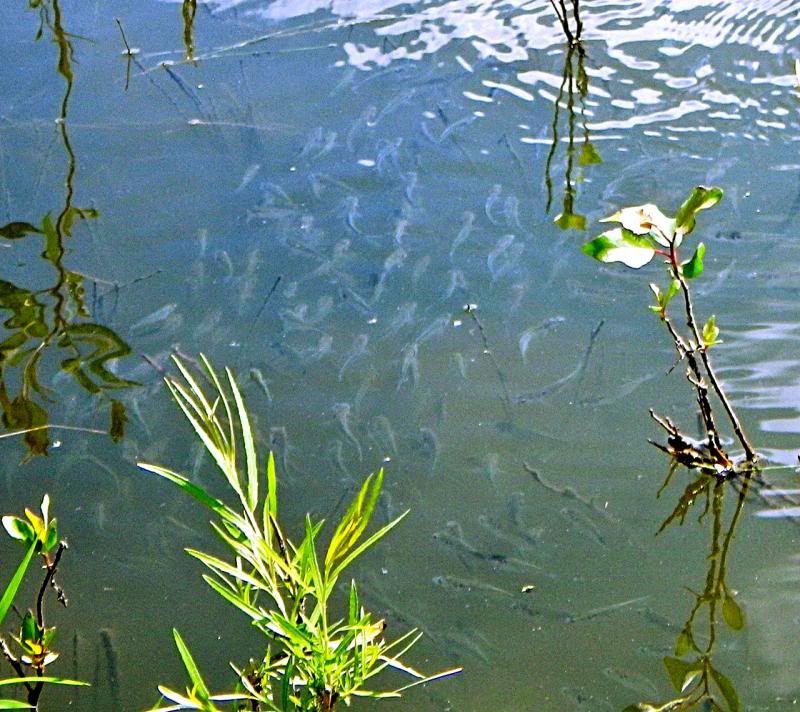 I marked a lot of fish on the fishfinder. I assumed many were crappies, but they may have been shad.
I caught one bass, one crappie, and one bluegill for the day. The highlight for me was catching a 17.5" Largemouth Bass on a slab spoon.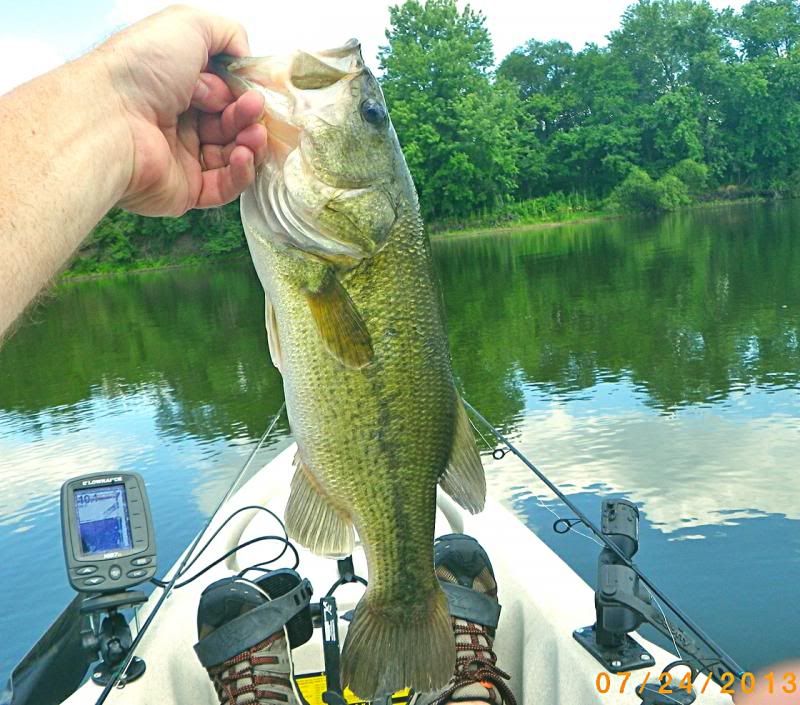 I some gar, but most of them saw me first. At one point I beached the kayak and waded a weedy flat for carp. I saw a dozen or so, got within reach of a couple. Dropped the fly right in front of one or two, but didn't get any takes. Or maybe I did. The frustrating thing about flyfishing for carp in Iowa most of the time is the poor water clarity. Even in just 18" of water, my fly disappears in the murk before it reaches the bottom, and I can't see the fish's nose/mouth to see if it might be over my fly.