Got back from a family Spring Break vacation earlier this week (will blog about that soon!). Finally, the local ponds and lakes are starting to open up. Some still have ice on them, a few are completely ice-free.
Wednesday (March 27) after work, I visited a local pond with my flyrod for about 45 minutes. There was ice covering about 1/4 of the pond. I walked beyond it to start fishing. First cast with a chartreuse microjig/indicator resulted in a Crappie.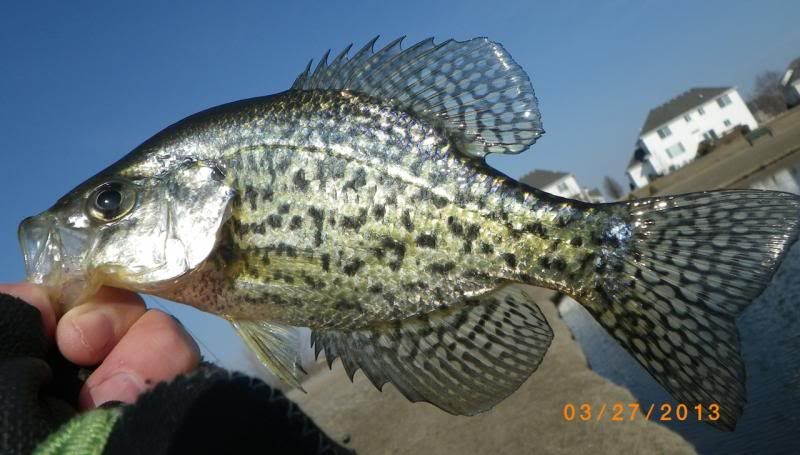 Not a jumbo, but fun all the same. I ended up with 10 crappies and 4 bluegills.
On Thursday, I flyfished a different pond during my lunch hour. That pond was 60%+ ice-covered, and the open water shoreline was ringed with about 20' of floating weedy/algae/gunk. Messy fishing. I landed just one Bluegill.
Thursday evening I flyfished the same pond as the previous evening. All the ice was gone, although a neighboring pond about 100 feet away was still 50% ice-covered. I flyfished for @ 2.25 hours. For awhile it was a fish on nearly every cast. I ended up catching at least 30 Crappies and at least 23 Bluegills.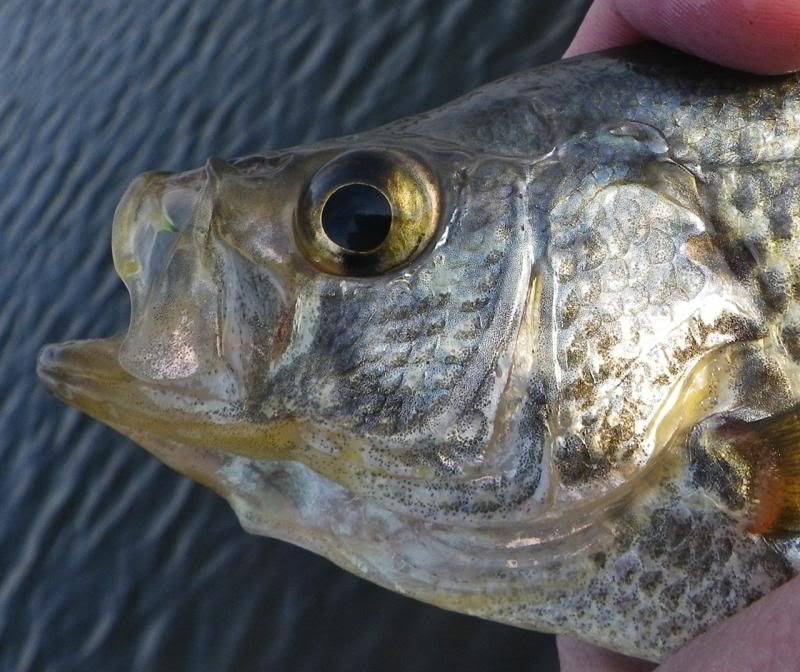 The fish were in shallow water near shore and were aggressive. Most fish came on the chartreuse microjig/indicator rig, but I also caught a few of each species on this:
I am SO glad to once again be flyfishing in open water!