Air temp at 74F. Overcast sky. 13mph wind from the South. Might be the last day of the year for 70+ degree weather. Gotta fish!
I visited a public pond not far from work. This was a pond I had made my first visits to earlier this year, but hadn't revisited since May 1.
I started out with a yellow Boa Yarn Leech on my line. I caught a small Largemouth Bass, then had a few tentative strikes. I switched to an unweighted black Woolly Bugger. Action picked up then.
I ended up with a "baker's dozen" of decent Bluegills. They were colorful, so I took pictures of a few of the males: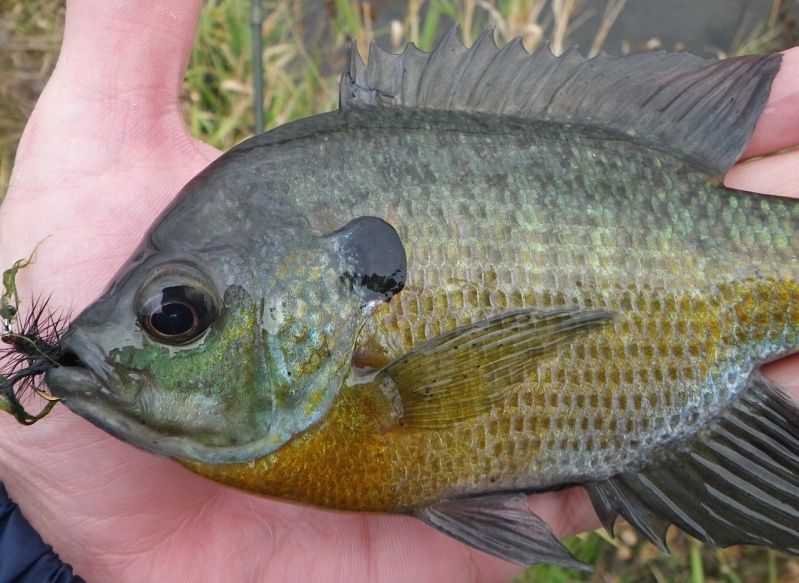 Some of the bluegills are reaching 8", which is what this chunky female Bluegill measured:
And one pleasanst surprise on this trip was to discover a CRAPPIE in this pond! Excellent!