I went flyfishing during lunch today. I visited a spot I hadn't fished since Spring. I spotted some Common Carp and/or Smallmouth Buffalo near shore. I put a conehead-weighted black nymph near them. I think I had some looks, possibly a subtle hit..but no hookups.
I switched to Missouriflies.com's "Black Ops" fly that I had tied to be weedless with his monofilament "Y" technique. Check out his blog/website if you want to see the fly pattern (and lots of other great ones), video instructions for tying the weedguard, ...and some fantastic videos of him catching Grass Carp, Common Carp, Gar, and other species on flies. Really GREAT stuff!
Within a few casts, I had a "pecking" type strike. I set the hook and watched what I thought to be a small crappie come to the surface. Not a crappie, though. A small Freshwater Drum!!
If you've been following along and paying attention, you've probably heard me say several times this year that I'd really like to add Freshwater Drum to my list of species I have caught on a fly rod. Even though it was a small fish, I was really excited...it made my day! This was it...the first one!
This one has pretty yellow pelvic and anal fins.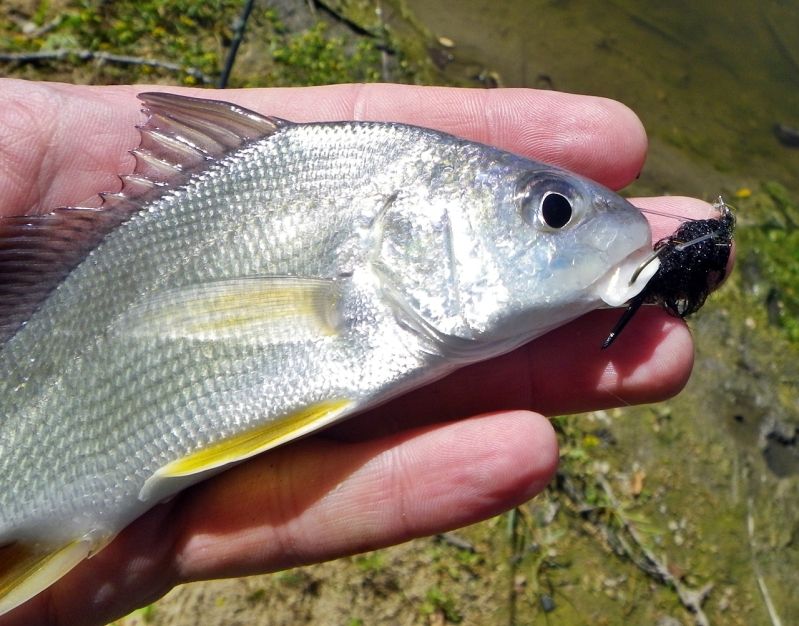 A Weedless Black Ops does the trick!
I made a few more blind casts around (having spooked the Carp / Buffalo). Next fish was a small but chunky Largemouth Bass. Something was chasing shad around...could have been this guy! I didn't take his picture.
A few casts later, I got a nice strike, and a really nice fight out of this Channel Catfish:
Yeah...I guess he WANTED it!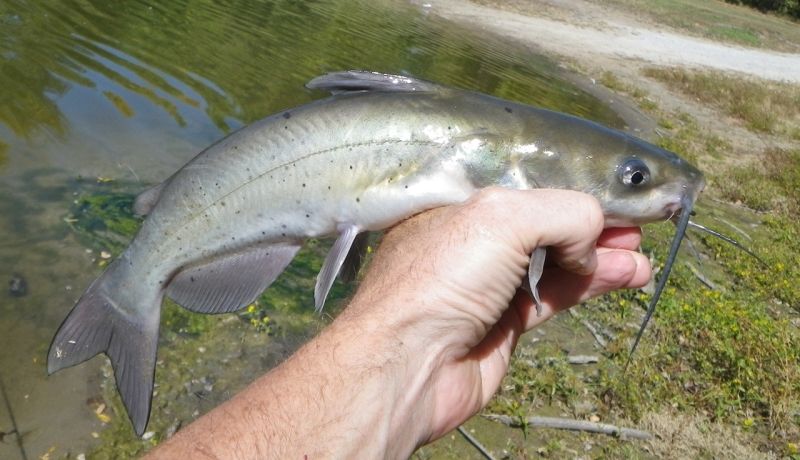 Very nice! Almost time to go...but I had to make a few more casts. Another strike! And another Freshwater Drum!! Still small, but larger than the first one. I'm guesstimating 10.5"-11".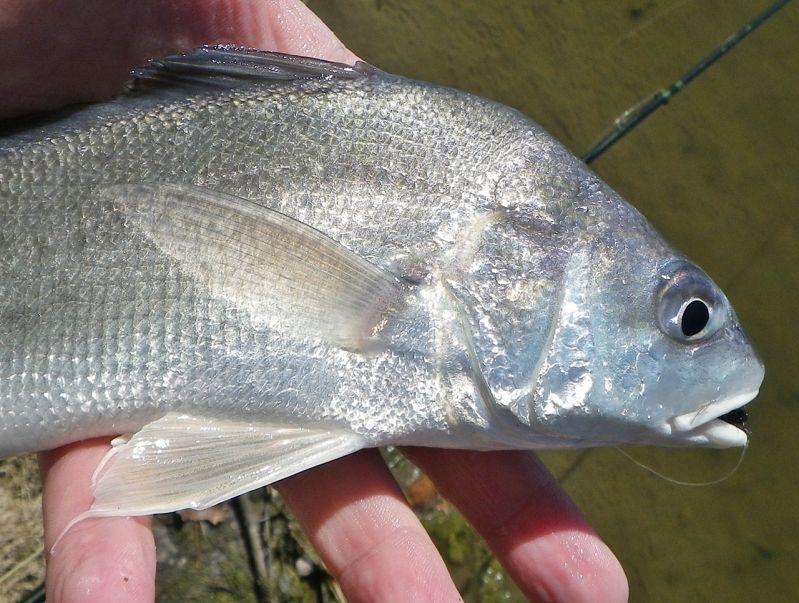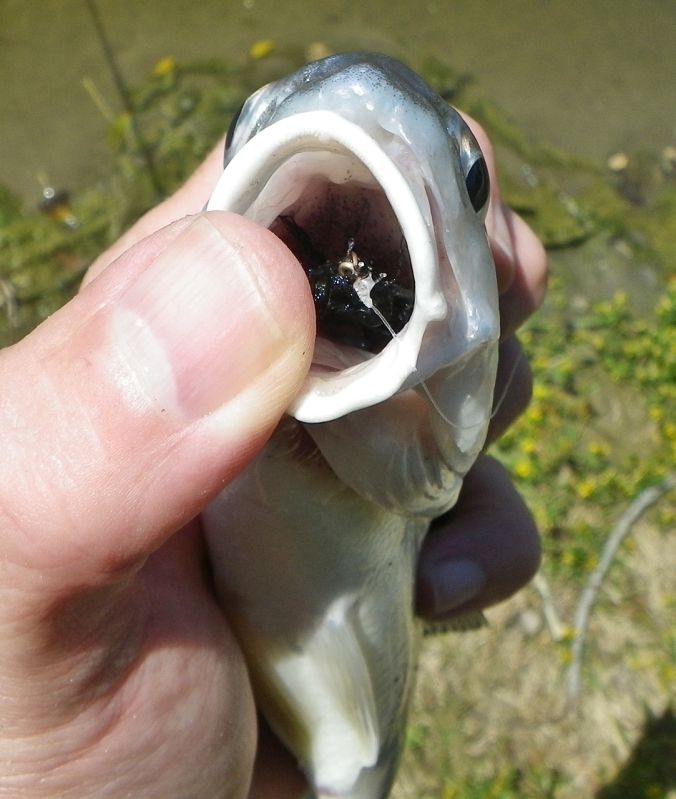 That weedguard worked fantastic. In fairness, it really didn't get tested by weeds or snags (since I was fishing over a sandy/silty bottom)...but it hooked fish perfectly!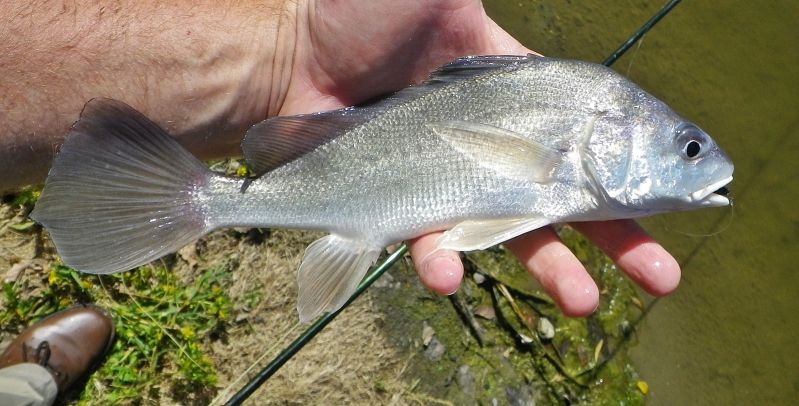 Notice the shoe? What...you don't go fishing in your office shoes?? :)
Been looking for Drum throughout the year...and FINALLY got a couple! Excellent lunchtime flyfishing trip!