My son was hanging out with a friend's family, my wife suggested we take my daughter fishing. It was pretty late in the evening already, but we could squeeze a bit of fishing in. Kennedy is 15 and enjoys catching White Bass, so we headed to Saylorville Lake to fish from shore.
I erroneously assumed my wife would just sit and watch us fish, so I had only brought 2 spinning rods. Fortunately, I had a couple fly rods in the car, and that is what I fished with most of the time. I didn't catch anything on the fly gear, however.
My wife and daughter both used Mepps spinners. Kennedy caught the most fish in the short time we were there...6 White Bass. They were all smaller fish, around 10".
My wife's first catch (which I had to help reel in) of the evening was a ROCK.
She did eventually catch at least one White Bass, which she said made fishing SO much more fun.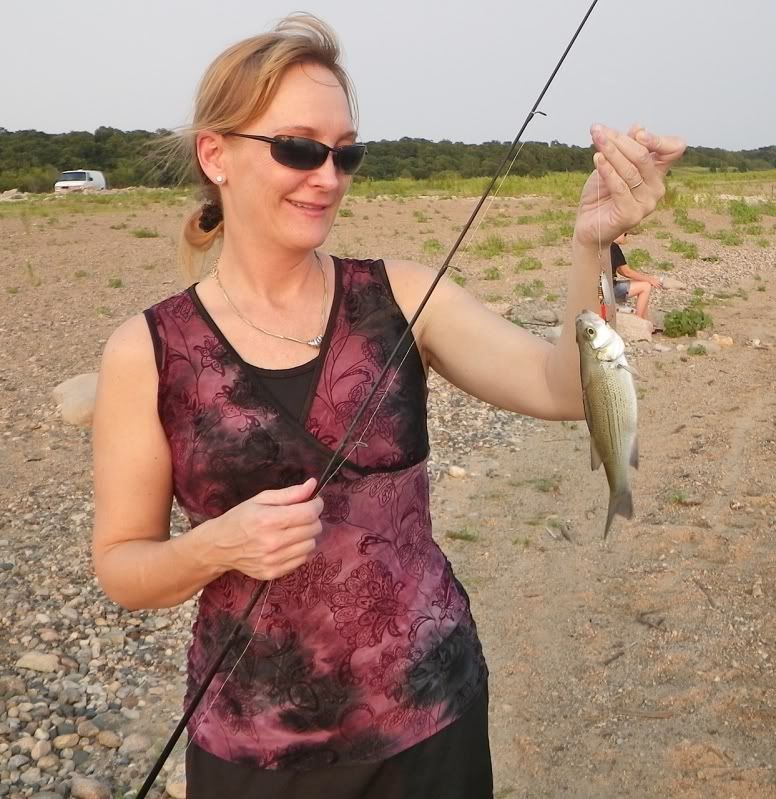 No pictures of me, but I did briefly get to cast with one of the spinning rods, and caught 3 white bass, and foul-hooked a decent largemouth bass in the side. Weird. And speaking of foul-hooking, most of the white bass were hooked under the chin rather than in the mouth. They were obviously going for the head and attacking the blade when they got hooked...but it really isn't that common to catch so many of these outside the mouth. It did make unhooking much easier, though.
Ok...POSE ladies!