This blog entry is my submission for the
Red Tuna Shirt Club
and
Outdoor Blogger Network Writing Contest
.
The topic for this blog is to answer one or more of the following questions:
"What is your dream fishing destination? Who would you fish with? What species would you fish for?"
I like catching bizarre fish, and the bigger the better. So, I have to say...I have 3 answers to this.
1. The Amazon River Basin/tributaries. Why? Because there are all kinds of COOL, LARGE fish available there. Anything from Peacock Bass, Red-Tailed Catfish, Arapaima, Pacu, Arawana, Tiger Catfish, ...lets face it, you never know what you might hook next! It would be fun to chase some of these fish with fly-fishing gear. Who would I like to fish with? Jeremy Wade from
River Monsters
!
2. Thailand. Why? Because they have taken many of the prized freshwater sports fish species from around the world, and stocked them into their waters...both lakes and streams. Arapaima, giant Mekong catfish, an extensive variety of carp, snakeheads.
3. Miami, Florida. Why? Seriously, its a fly-anglers DREAM! They may not have trout...but the list of freshwater species is nearly endless, topped off with many "exotic" species including Peacock Bass, Snakeheads, Oscars, etc. But that's not all. There's all the saltwater species as well, such as Bonefish, Redfish, Snook, Tarpon, Spotted Seatrout, and so many more. What's NOT to love?? I would fish with Cordell Baum,
"Bonefish Whisperer".
I have fished with him in the past, fly-fishing for Peacock Bass, Oscars, and other exotics around the Miami area. I'd hire him again in an instant, and his expertise regarding Bonefish would be invaluable towards catching a large specimen of that species.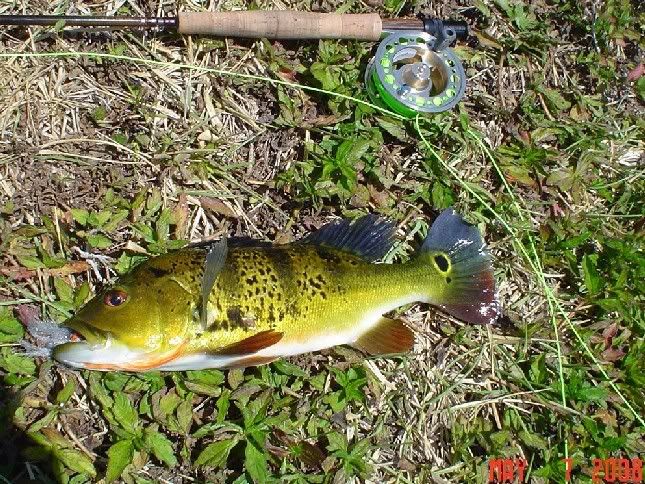 So...those would be my choices. Where would you want to go....and why?